Glavin Global Fellows Projects
How to Celebrate Thanksgiving Without Clean Water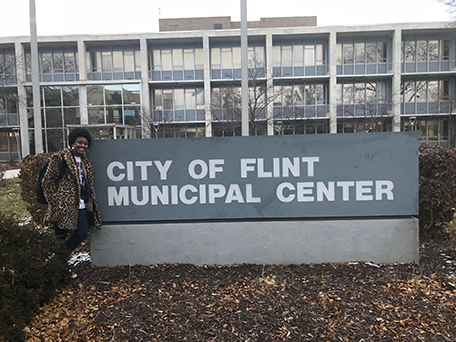 Flint, Michigan has gone without clean water for over four years. During that time, I have followed the story of Flint from afar, but the resilience and advocacy of its residents has continued to resonate with me. The key purpose of this docuseries, "How to Celebrate Thanksgiving Without Clean Water," is to look at how and why an American city with a primarily poor Black population (57%) was thrust into this environmental and human rights disaster; I used race and wealth as key aspects of my analysis to show how these two identities potentially impacted the urgency of how the country's federal and state governments reacted to the Flint Water Crisis. I visited Flint to highlight these racial and economic discrepancies so that I could help draw a clear image of what a lack of privilege and wealth looks like in contemporary America. Other than the great conversation this film will ignite about wealth inequity in the United States, my time in Flint reminded me of my passion for social entrepreneurship and storytelling. As I spoke more with Flint's residents, it became clear that if we, as marginalized people, never tell our stories, our histories will be morphed and recreated until we no longer recognize them; these struggles are weaved into a globalized fabric and it's imperative that we continue to sew those narratives into the seams. As a storyteller and activist, it is my responsibility to cherish and appreciate the truths of the people I continue to encounter. My mission should never be to sell a narrative; instead, my goal, with every project that I work on, is to break down the complex and systemic societal structures into pieces that are digestible; to supplement real experiences and narratives with fact. And if I cannot do that without compromising the story, then I probably shouldn't be telling it. – Melissa Denizard
Thailand: The Beauty, the Women, and the Sex Industry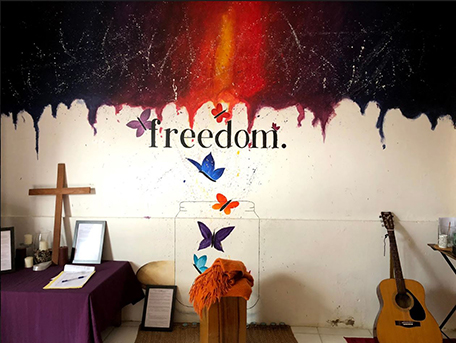 I traveled to Thailand was to learn more about trafficking and lack of women development in the country. Thailand is known as one of the highest sex tourism spots in the world. Not only are there many articles on the subject, but many statistics on how often the "sex workers" are actually trafficked from other cities and even other countries. In Bangkok, I was able to go to major red light districts such as Nana Plaza and Khao San Road. I documented many sex workers in the area and heard about their struggles. Although I won't be able to disclose any stories to maintain their privacy, I can say with utmost candor that Thailand was the most life changing experience of my life because of these very stories. I also researched other nonprofit organizations committed to helping sex workers who are abused or trafficked. The one organization that really blew my mind was NightLight International. Not only do they have a support system and several after care programs for men and women (sex workers) who need help, but they also have a memorial dedicated to women and children who were captives of the sex industry. I spoke to one of the VPs of the program, who makes sure that everything in NightLight runs smoothly for the sex workers that need aftercare. They are doing amazing work and deserve recognition globally. All in all, it was an incredible experience and I will use everything I've learned to maximum to venture into my own nonprofit/social venture. – Aria Mustary
Romania: The Underdog of Europe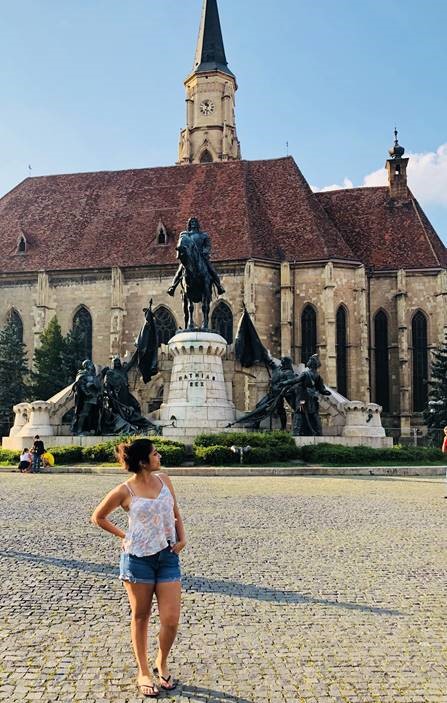 For 8 days, I immersed myself in the Romanian environment and had the most unbelievable experience of my life. I learned about its unique history and the political strife that the nation faces. Having recently overturned a Communist government, Romania is still recovering from the remnants of that era. Moreover, the power vacuum created more political problems and with that, a rising youth activism movement. The locals struggle with drawing the line between empathy and apathy with regards to this uprising. Yet, the sense of collectiveness and co-operation amongst the people is one that I truly admired. Even more so, I got to interact with locals from different backgrounds—Russian, Indian (gypsy), German, Moldovan and Turkish descent. All of whom had a unique perspective to share about their experiences in Romania and their family's history. With the people came their culture in terms of architecture and art which was mesmerizing to expose myself to. Overall, I got a better understanding of the reasons behind the rising emigration trend and income inequality in the nation. With all that in mind, this trip gave me a snapshot of the potential that Romania has to offer having interacted with locals and being immersed the environment. – Ashmita Padia
Culinary Influence of Portugal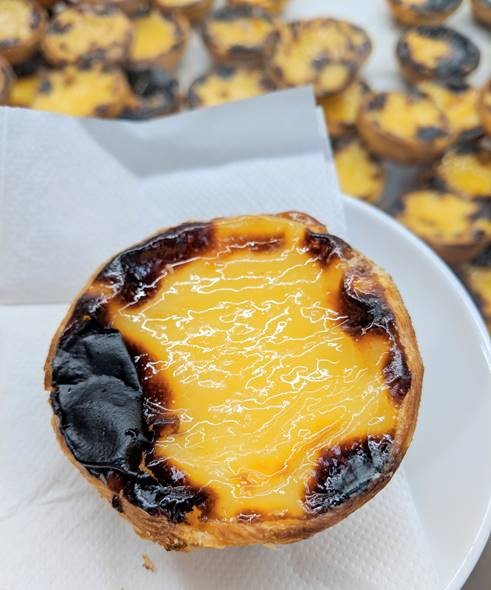 In May I traveled to Portugal to answer the question: How did the world's cuisine adapt with colonialism? It might prove a task to remember small Portugal as once the leading colonial empire, yet it was Portuguese explorers who initiated maritime trade in the 16th century with Asia, Africa, and the Americas, and paved the roads for the most important spice trade in history—introducing ingredients such as cinnamon, cardamom, pepper, paprika, along with tea, rice, peanuts, tomatoes, and potatoes to Europe. I concentrated my time in Lisboa and Porto, learning the tale of two port cities that were Iberia's main vestibules for exports to Northern Europe. In these two cities I found that the Portuguese hugs its cuisine and traditions tight to its chest, yet the hints of fusion from the past is evident in every recipe. The favored condiment piri piri chili, for an example, is originated from a pepper cultivated and brought over from Portuguese Mozambique. In the same study, I related a lot of original Portuguese recipes to foods that are found around the world; a prime example is the pastel de nata, an egg tart dessert created from left over egg yolk by nuns in 18th century Lisbon, and is now widely enjoyed in all parts of Asia. An interesting aspect to food is what it can say about history. I had wondered if Portugal being the colonizer affected how food transformed. I found that although the dynamic of power put Portugal at an advantage to claim ownership to a lot of ingredients, it was actually the rest of the world that received more vibrancy and adaptations to recipes due to the spice trade. I want to apply this question to the conversation: How do food fusions originate and what does it say about the history of the place? – Laurie Yuan
Exploration of Street Art in Rome Through a Contemporary Scope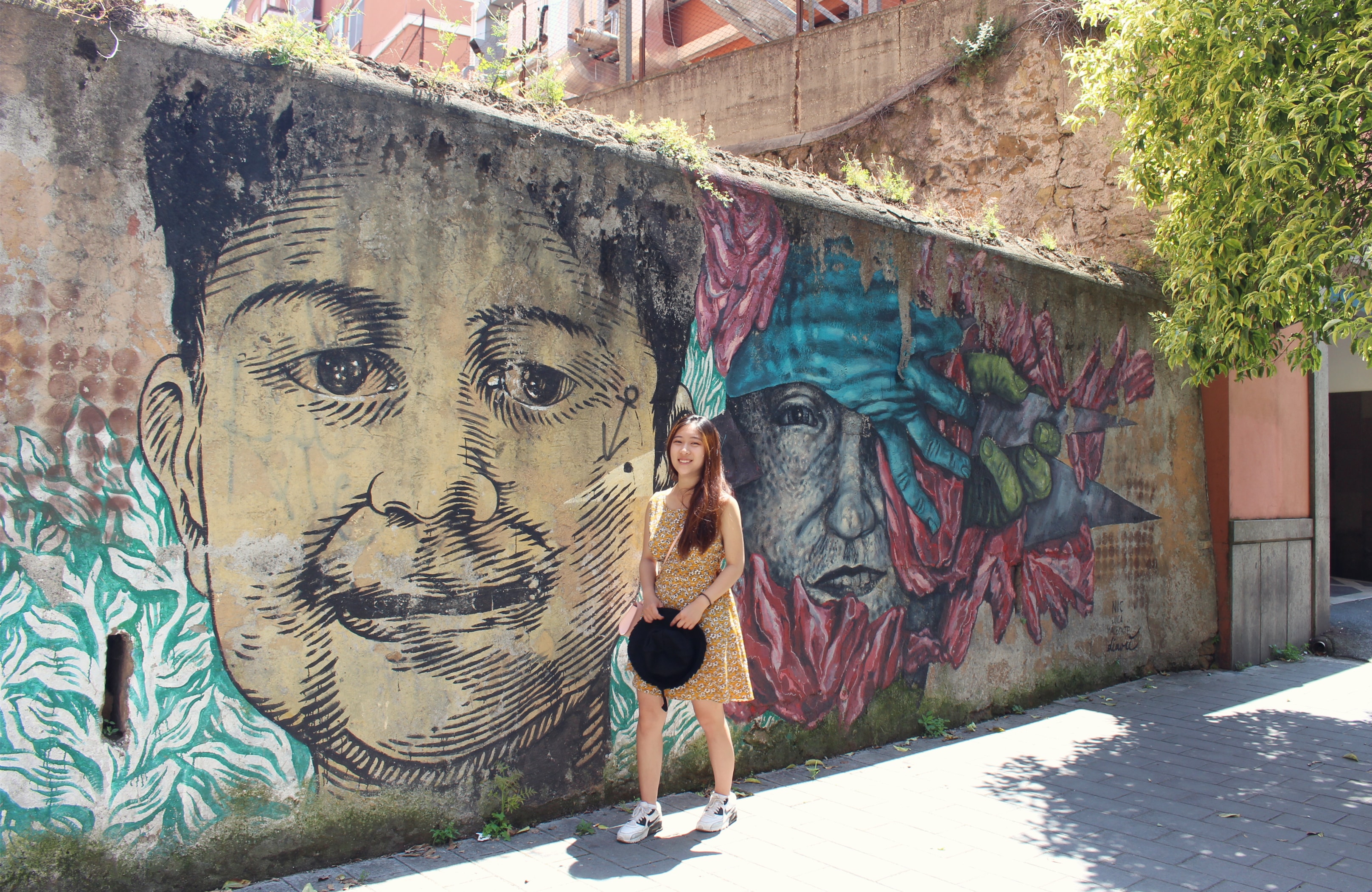 I visited Rome to explore the influence of street art on city planning and tourism. Rome, famous for its collection of classical architecture and statue, has recently become a popular hub for renowned international artists as well as aspiring local artists. I began my project in San Lorenzo, a working-class neighborhood that was bombed heavily during World War II. I paid close attention to how street art interacts with surrounding areas and what does it reflect about a community. Boutiques and shops are slowly replacing old markets; meanwhile, creative art piece has taken over old graffiti that once occupied the space. During my trip in Pigneto and Torpignattara, I understood how government initiatives contribute to this street art revolution in Rome. "Light Up Torpigna Project" is a great example in which artists incorporate both historical and modern aspects of the neighborhood into their creative process. Along the way, I interviewed local residents and store owners to hear their opinions on street art and what changes are brought to the community. The existence of street art in residential space has truly sparked an unexpected social and cultural renewal. Tourists are also encouraged to start discoveries in these unconventional spaces. – Xianle Jin
The Movement of People: Modes of Transportation in Morocco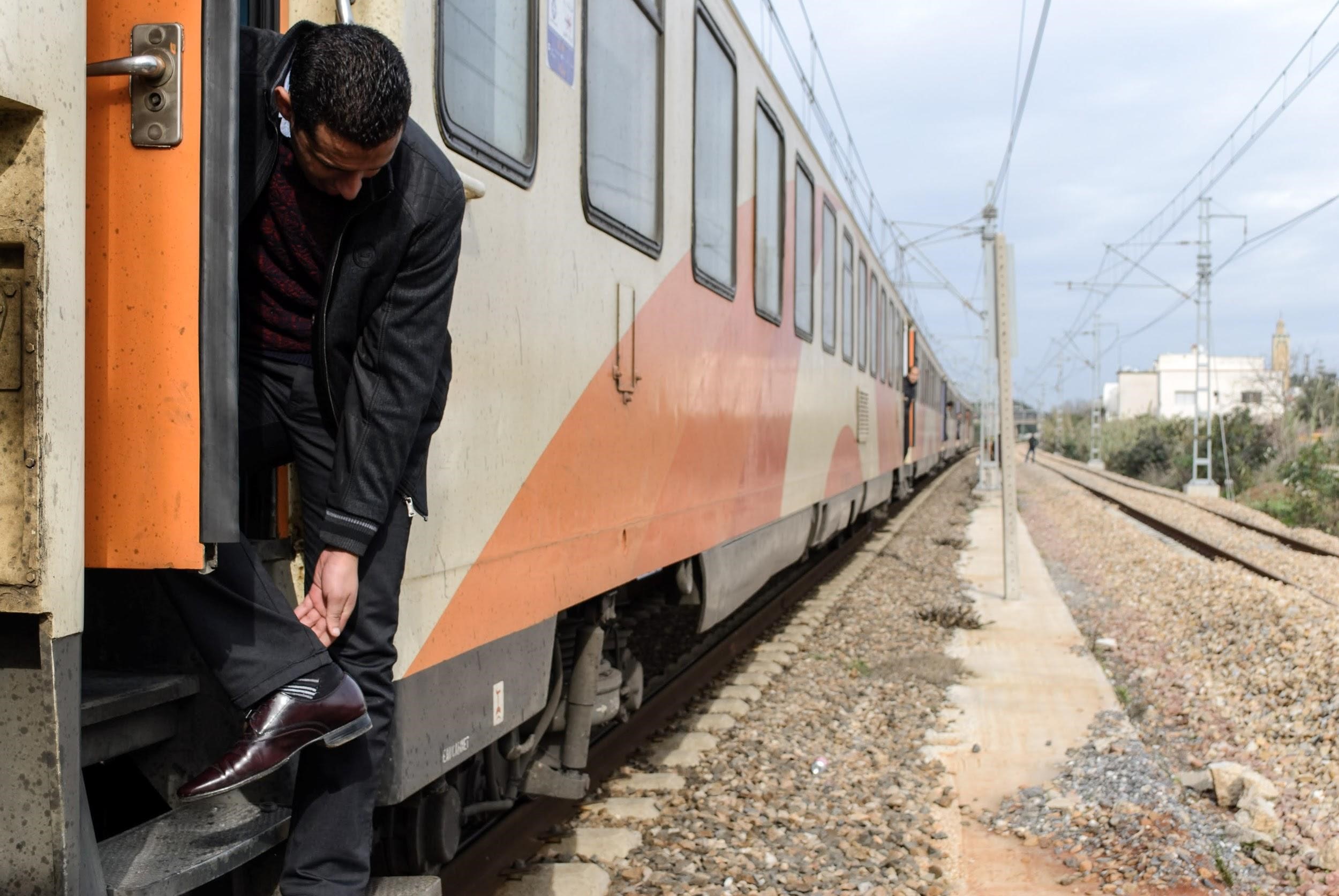 I traveled to Morocco with the intent to investigate the inner-city and inter-city transportation system, as well as look into its greater socio-economic significance. I began my journey in Tangier, the northernmost tip of the nation. From there, I circumvented the country by bus, grand-taxi, train, Uber, tramway, ATV, scooter, and ferry, stopping along the way in Chefchaouen, Fes, Casablanca, Marrakech, Essaouira, and Rabat. How are certain modes of transport seen/treated? How often is a particular mode of transport used? For what purpose is it used? Leisure? Travel? Work? How much does it cost? What are the cheapest forms of transport? The more expensive ones? Armed with questions such as these, I made my way around Morocco, all the while documenting my trip with photographs. Pictured here is the Rabat-Marrakech line. The train had been stopped for almost an hour at this point due to construction on the rails, and passengers were becoming irritable, Many of them got off the train in a demonstration of complaint. I got off with them and took this picture. – Oussama Ouadani
Ecotourism Research and Development in the República Dominicana!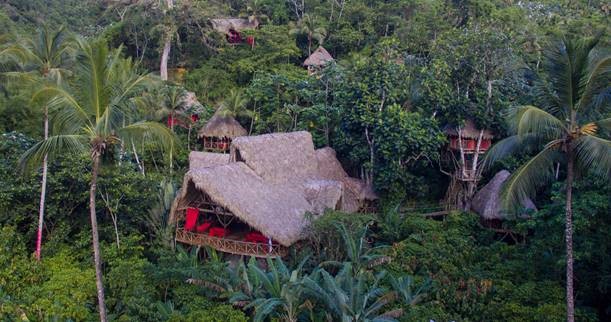 Situated in the Samaná Peninsula, the Dominican Tree House Village is located in a hidden paradise—the region warmly regarded as the "best-kept-secret" of Dominican Republic. Since its construction in 2014, the Tree House has been dedicated to using local materials and labor, directly providing jobs to over 100 people and helping raise the standard of living throughout the El Valle region.
The sustainable development of the DTHV provides a powerful contrast against the exploitative resort monopolies of Punta Cana, where seaside resorts uproot entire local communities. With tourism as a fundamental contributor to the Dominican economy and annually valued at 3.4 billion USD, my research focused on various strategies used within the hospitality industry to increase revenue. Ecotourism not only provides a venue for ethically generated income, but creates an influx of opportunities for individuals in the local community—elevating the standard of living and increasing job opportunities. While it was a privilege to conduct this research project in person, it was interesting to note that greenwashing was not lacking in such sustainability initiatives. I'm tremendously grateful for this opportunity, and I look forward to returning in the summer to continue my research and further collaboration with the eco-hotels in the region. – Angela Lin
The Isolated State: Media in Doha, Qatar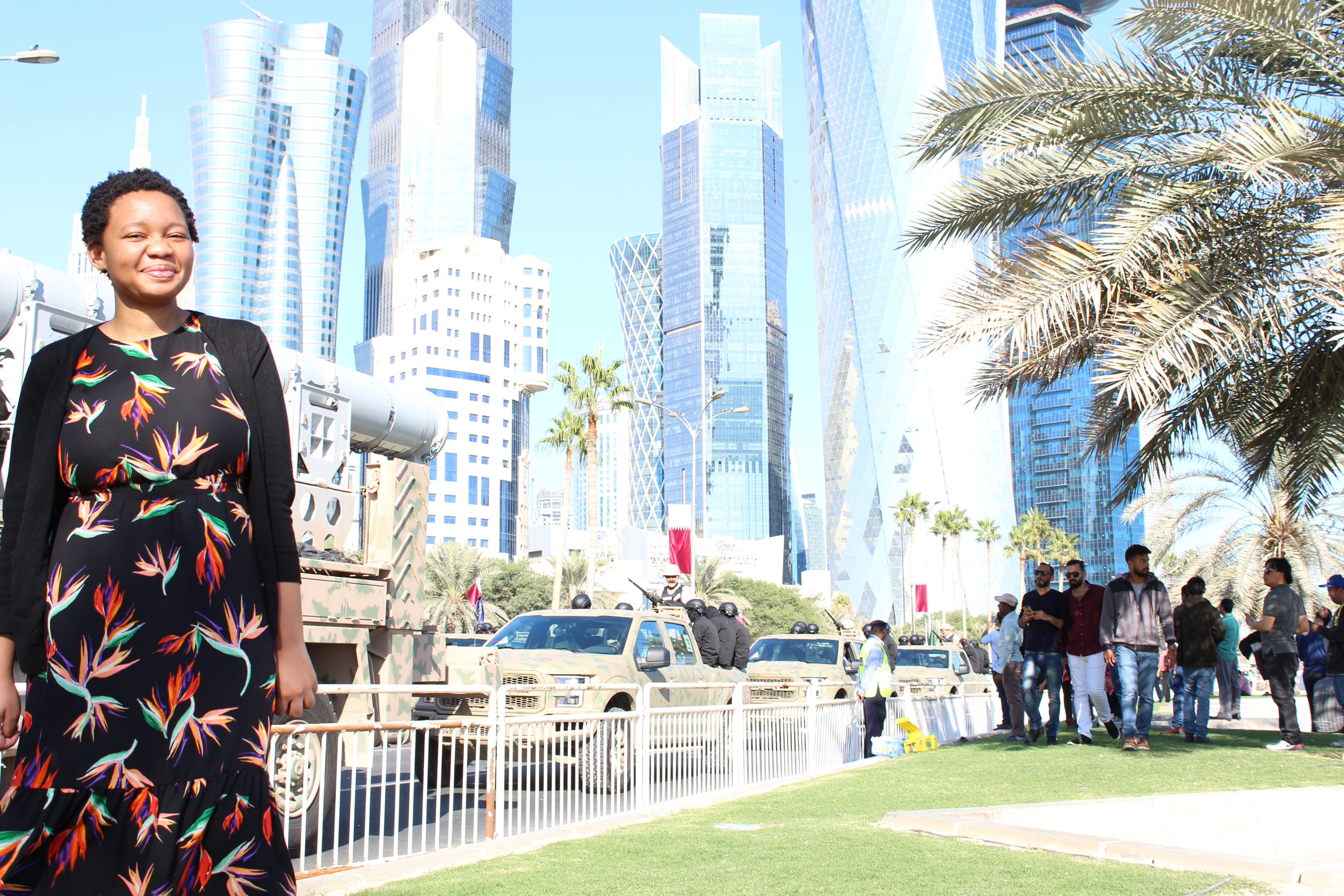 I explored press freedom in Doha, Qatar, a city that is home to Al Jazeera Media Network. Since Qatar like many other Middle Eastern countries is a cross between an absolute and constitutional monarchy, I wondered why the country allowed an international media network to operate in and be funded by the government. I spoke to Professors from multiple universities such as the Northwestern University of Qatar, Qatar University and the Doha Institute for Graduate Studies to understand the marriage between state and press freedom. I got to visit Al Jazeera Media Network and the Gulf Times, the largest English speaking newspaper in Qatar and heard firsthand how the government does or does not affect reporting. Beyond learning about media freedoms in Qatar, I started understanding how a monarchy functions with a 12% local population and large natural gas reserves. I also started understanding further the tensions between Qatar, Saudi Arabia and other countries that are members of the Gulf Cooperation Council (GCC). 88% of the population migrated from different parts of the world so I felt I was in a truly international environment. – Salome Mosehle
Volunteering with Refugees in Greece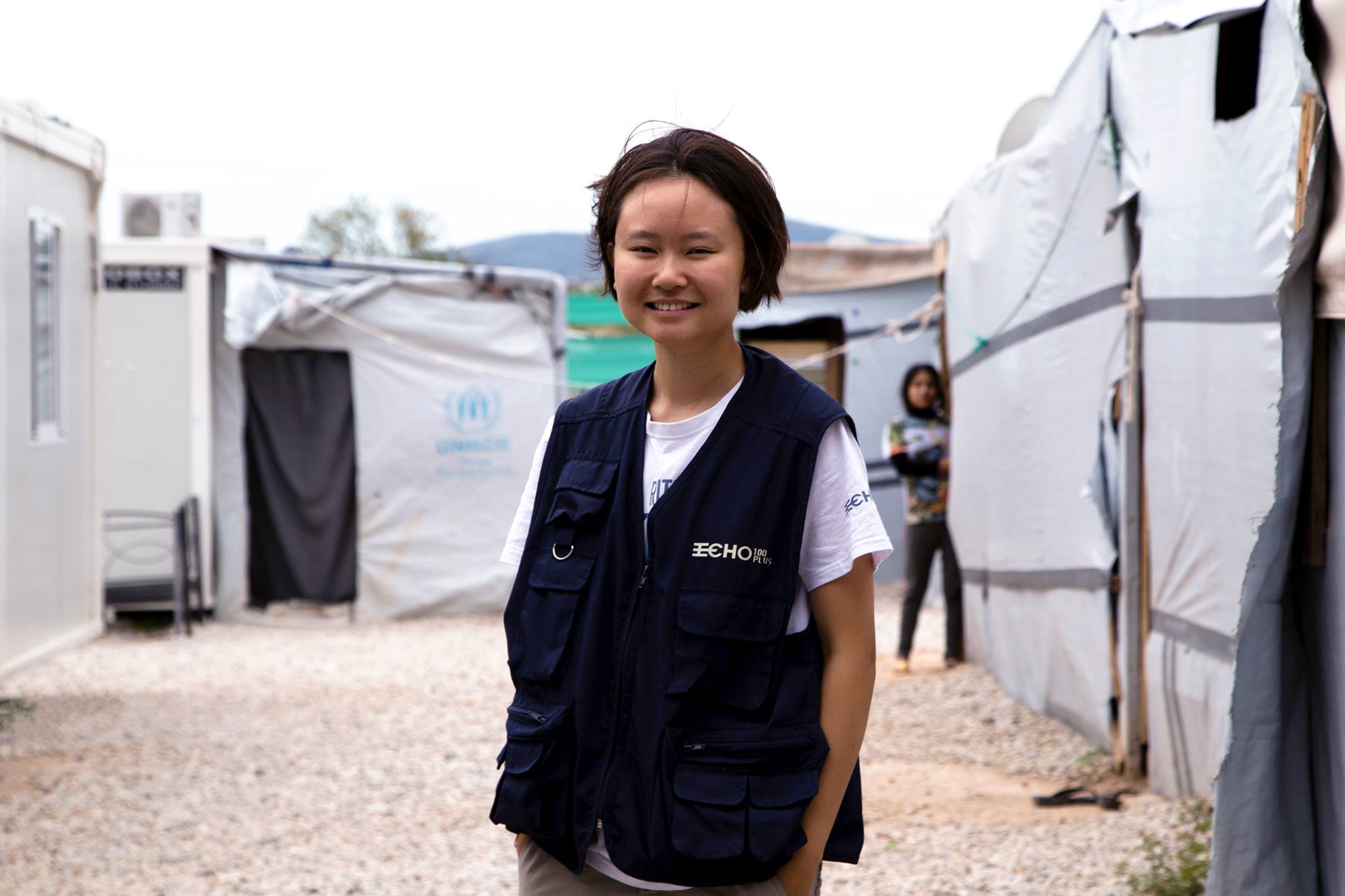 In the summer of 2017, I volunteered with an Austrian charity aiding refugees from the Middle East, Central Asia, and East Africa in Greece. During my first four weeks, I assisted a team operating an education and community center for adult refugees on the Greek island of Leros near Turkey. For the next three weeks, I joined a mainland team providing basic needs distribution to a Syrian refugee camp located an hour's drive north of Athens. Beyond the hands-on effort required for both operations, I publicized the charity's aid work on Facebook, YouTube, and Instagram as a form of public relations and donor outreach. Through photographing and interviewing refugees and volunteers, I learned how the European refugee and migrant crisis evolved from a being a humanitarian emergency on the shores of Greece to a longer-term situation in which economic integration in Europe became key. – Xizi Luo
Arabic Cultural Immersion in Morocco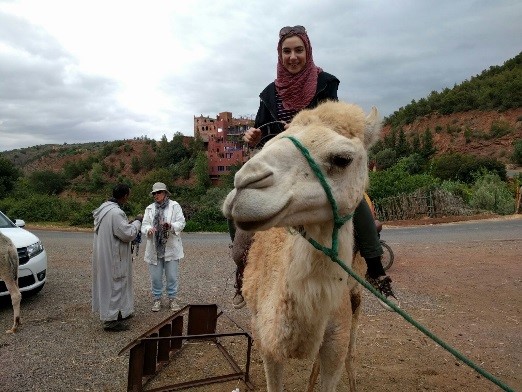 I traveled to Morocco for a week for a cultural immersion experience, while simultaneously learning about entrepreneurship in the region. I travelled to the city of Marrakech to gain exposure to the darija language. This old city taught me about the famous red clay architecture and allowed me to see the more humble roots of the country while staying with a host family. I explored the Atlas Mountains and of course, traveled by camel! I then made my way to Casablanca to learn about entrepreneurship challenges this major city faces. I attended a conference with Toulouse Business School and was able to share my experience studying entrepreneurship at Babson, to provide input on how our community stays innovative. – Gyda Sumadi
STARTUP ISLAND: Cultivating an entrepreneurial lifestyle
Startup Island is a one-week immersion experience held in Costa Rica. It connects entrepreneurial students with established entrepreneurs for a week of coaching and guidance to accelerate their entrepreneurial progress. The coach to student ratio is almost 1:1 which personalizes the experience to suit individual needs and create a tight-knit community of friends and mentors.
Personally, I benefitted most from the one-on-one conversations with the various coaches who shared their experience and advice on a multitude of topics. For every question I had on entrepreneurship, I got multiple answers from different viewpoints and had the pleasure to walk through the journey that some of these entrepreneurs had undergone. There was plenty of resources, advice and motivation to jumpstart your personal and professional journey. In the words of Lee Jampolsky, "Ask yourself what is really important, and then have the courage to build your life around your answer." – Shalom Kinyua
Don't Touch My Hair: Exploring Beauty in South Africa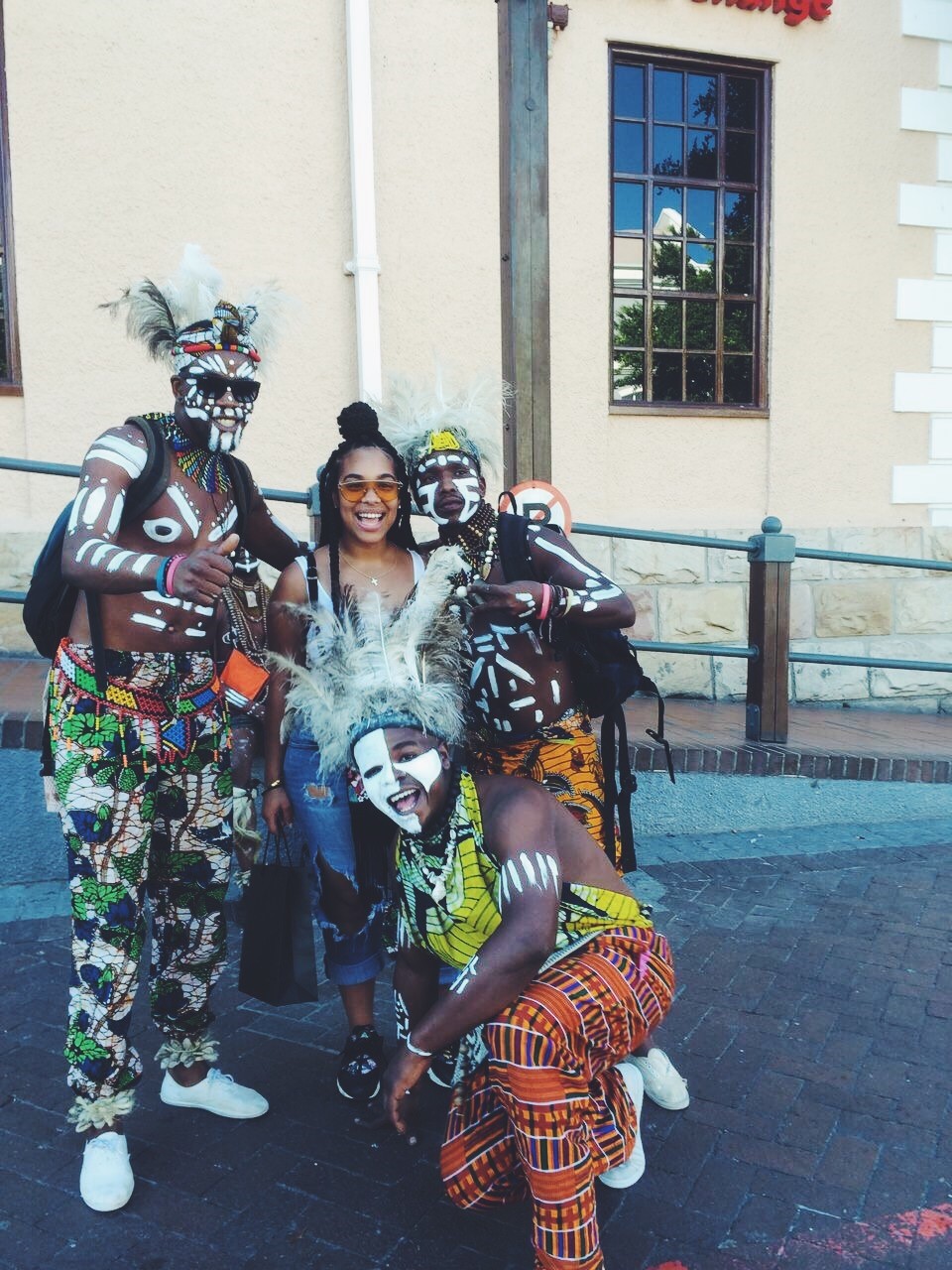 In pursuit of studying beauty and understanding the harmful effects of beauty standards, I traveled to Cape Town, South Africa. I chose Cape Town because, I initially studied beauty standards within America, and was curious if this is a global phenomenon, and it is! There are a lot of parallels that can be drawn between Cape Town and America due to slavery and links between the apartheid and segregation. These defining moments in history have had lasting effects in both locations, with beauty and the business of beauty as side effects to the racism, wealth gap, and other larger problems created by both apartheid and slavery. South Africa is a predominantly black country with diversity abound. Beyond getting a deeper understanding of beauty in South Africa, I also paid attention to the advertisements to see if the marketing campaigns of a variety of companies featured some of the rich diversity that Cape Town has to offer. To obtain details for my research, I visited museums, a Fashion Week show, read books at the University's library, and spoke to everyone; students, waitresses, Uber drivers, my AirBnb host, my South African family, people in line in front of me, anyone that wanted to share their beauty story. The experience was amazing, and Cape Town has become my new favorite city! – Nadia Mendes
Project 99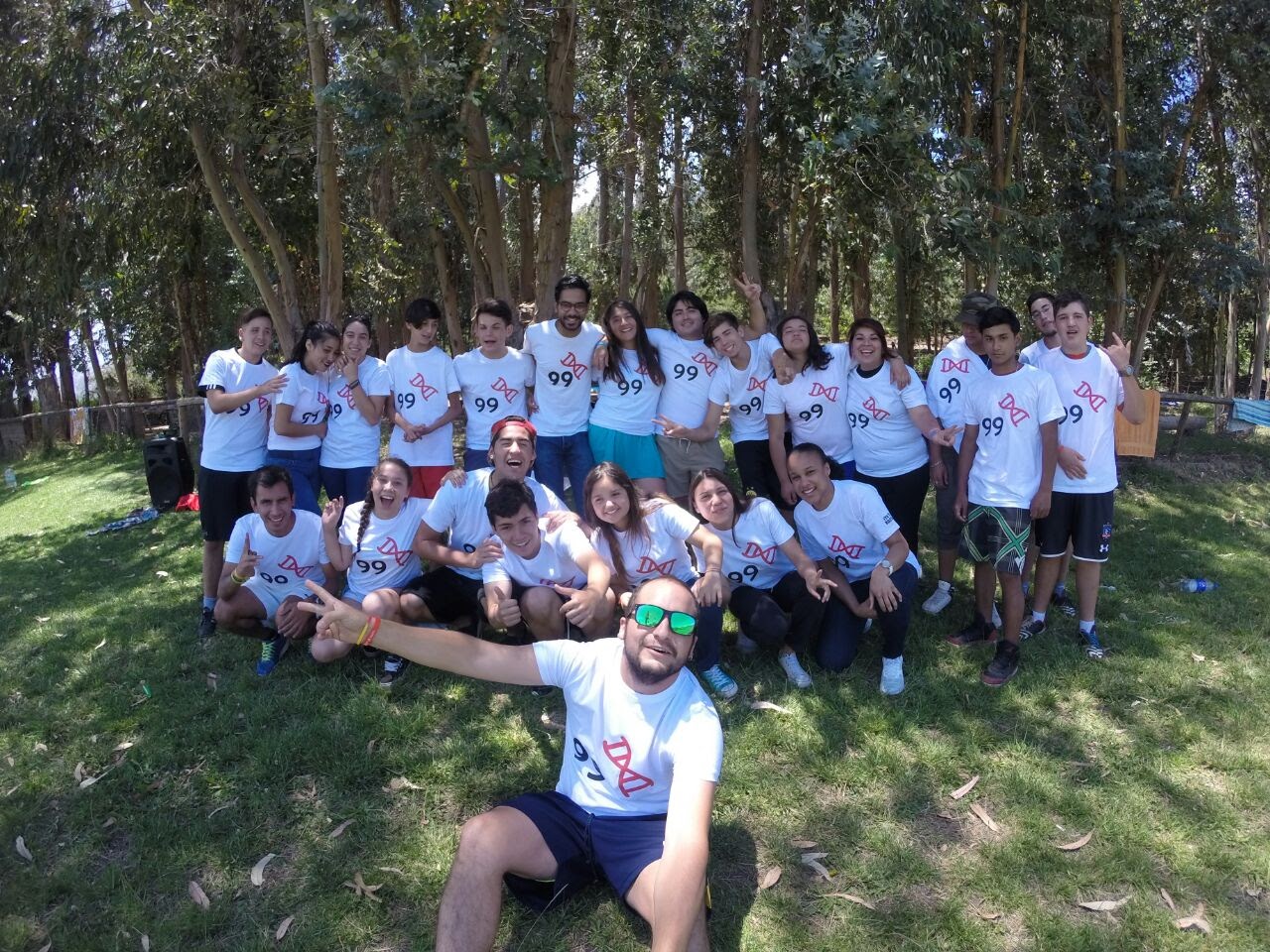 For my Glavin Global Fellow Project, I travelled to Santiago, Chile to execute a Project 99 pilot in partnership the non-profit organization, Futbol Mas. Project 99 is focused on the empowerment of underrepresented students and professionals through our immersive 3 to 5 day experiences. In Chile, we teamed with a non-profit that was enabling leadership through the lens of soccer, and were able to supplement the participants experience through the lens of diversity and inclusion. – Josuel Plasencia
Consumer Behavior Across Cultures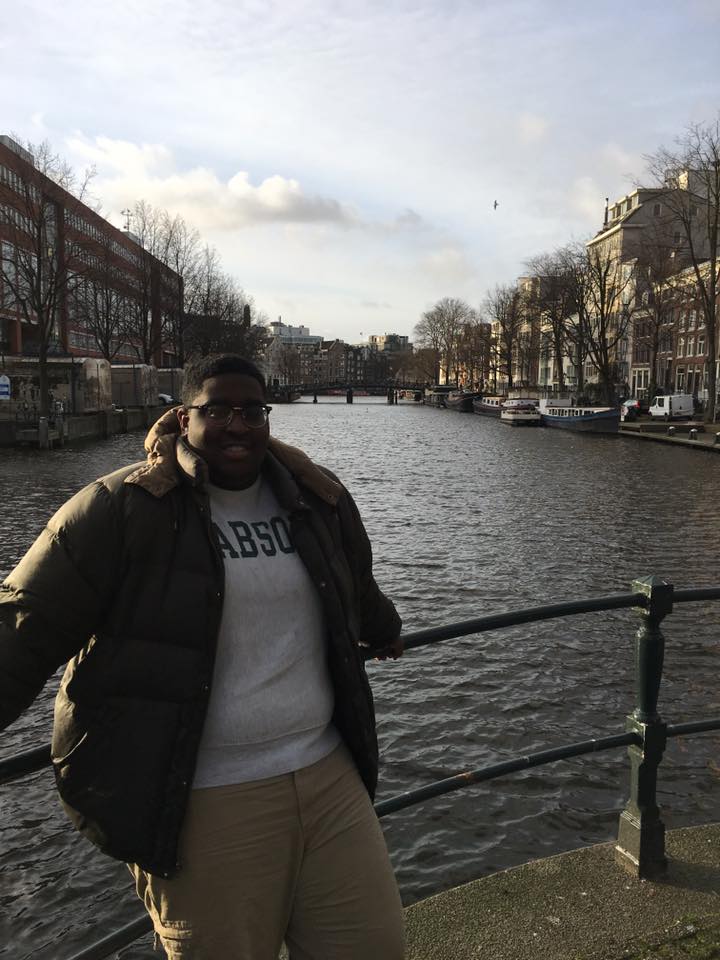 I have entitled my project Consumer Behavior Across Cultures and I decided to use Amsterdam, Netherlands as my lens for the project due to the thriving culture and youth population in the city and it's emergence in pop culture. I spent a week in the heart of the city exploring each neighborhood and talking and interviewing with different people at cafes and restaurants and even within my own AirBnB stay trying to find out their own scope and view towards marketing and advertising and how consumer behavior differed across cultures. I really wanted to get a deeper look into a field and by just interviewing and meeting with people I was really able to develop myself culturally and professionally. – Aidan Dennis
The Darkness Beyond Cancun's White Sand & Turquoise Sea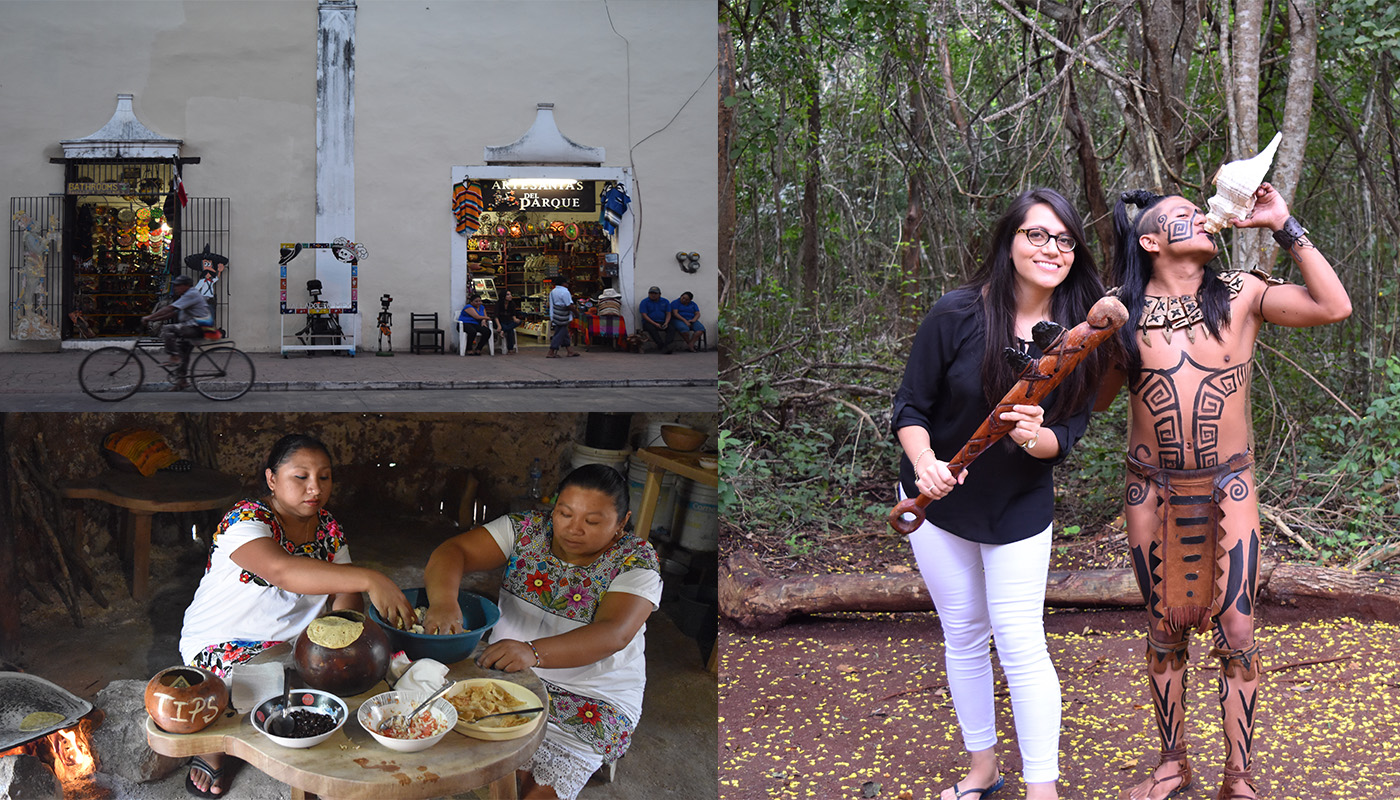 My GGF project was mainly focused on exploring the growing problems (polarization and social asymmetry) in the luxurious tourist destination of Cancun, Mexico. My visit to Mexico allowed me to take a closer look at the daily happenings around the over-hyped Hotel Zone in Cancun and understand how a place, that attracts millions of tourists yearly and generates millions of dollars through this industry, has a darker side that goes beyond glittering hotels and immaculate streets. – Eshwa Azadzoi
Business and Cultural Exploration in Ghana
I traveled to Ghana for two weeks for a business and cultural exploration. I was interested in immersing myself in a country beyond the Western narrative that I have been exposed to here in the U.S.. During my trip, I explored the capital city of Accra and its surrounding areas, Kumasi and Cape Coast. My experience in Ghana has enhanced my thinking on global issues, as well as strengthened my own cultural identity. – Josephine Osei
A Cultural​ Immersion in Peru: Family, Language and Volunteering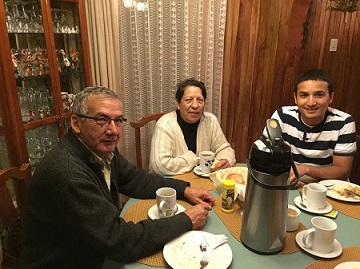 My project was focused on a cultural immersion in Peru, where I volunteered in a community in the outskirts of Cusco, took advanced Spanish classes, and lived with a local family for one month—all while contributing to a non-profit organization that provides technical/vocational education to low-income teenagers and young adults who otherwise would not have many prospects in the community. – Cassiano Dos Santos
Diplomats for Diversity (Paris) Visit Babson College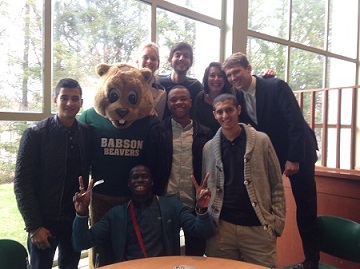 With the GGF grant, I was able to facilitate the visit of the Diplomats of Diversity—four young, underprivileged French students from the Goutte D'or in the center of Paris. During their time at Babson, the Diplomats were able to meet and speak with students, learn about business and entrepreneurship, and teach Babson students, faculty, and staff about what their life is like back at home. – Lexi Kantor
​Empowering the Next Generation of Leaders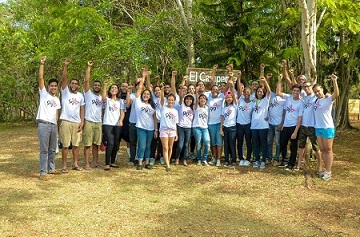 My first program for Project 99 was in the Dominican Republic, where we gathered 30 young leaders from across the island for a 4-day immersion experience in an ecological retreat where they discussed problems that existed in their communities. The mission is to empower the next generation of leaders to be inclusive leaders, ones with a strong sense of diversity—especially as it deals with gender, race, socio-economic status, sexual orientation and occupation. – Yulkendy Valdez
​The Entertainment Scene in Shanghai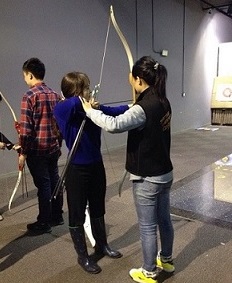 During my semester abroad in Shanghai, I realized that even though I had already traveled to China multiple times, there were still some aspects of the Chinese culture that I was not that familiar with, especially the entertainment scene. Therefore, I decided to go through various experiences that fell in the entertainment world. Each of these opportunities were unique to Shanghai and helped me to understand the unique ways in which residents entertain themselves. – Roxelane Wagner​​​
Business in Peru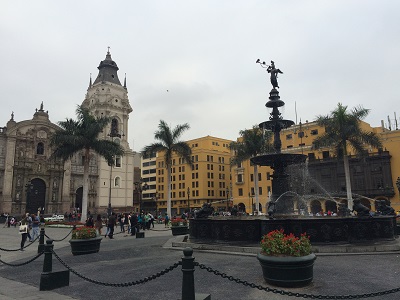 Why did I choose Peru as my country of focus? Mainly because I was interested in the way of doing business in one of the world's fastest growing economies and top Latin American destination for foreign investment. Here, I got to practice my Spanish conversation skills during everyday life and took more lessons focused on learning business terms. I also got to explore Lima, the capital, and some of its most famous tourist attractions, as well as the delicious Peruvian food! What surprised me the most? I would say the friendliness of the people, the country's richness of history, and the contrast between the rich and the poor. – Claudia Ogrezeanu