Profiles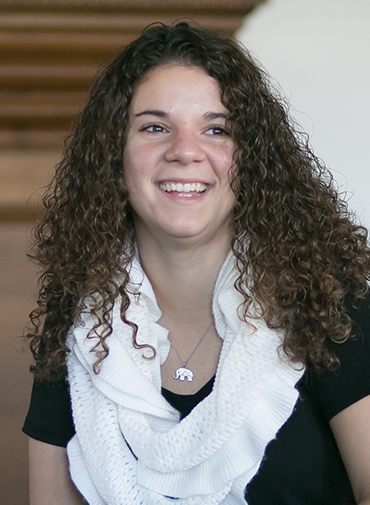 Julia Taormina '20
Undergraduate Student
"My parents and I were overjoyed when we realized how affordable it was going to be for me to go here."
A hands-on learner who loves tackling tough challenges, Julia Taormina '20 knew Babson was the right fit for her.
At Babson, she'd be doing more than reading from a textbook. Here, she'd be immersed in the world of business and entrepreneurship within a tight-knit, globally diverse community—a microcosm of today's global business landscape.
Here, she's taking advantage of every opportunity she can, thanks in part to the financial aid, scholarships, and grants that made her Babson education possible.
Why I Chose Babson
I applied to colleges without specific professional goals, but I love solving problems. At Babson, I knew I would receive hands-on experience instead of just learning about the business world through a textbook. Also, although I visited 14 colleges, Babson was the only school I felt I would be able to learn about all aspects of business instead of just one specific major.
What I Love About Babson
Babson is big enough that I will never know everybody here, but I'm always running into the same people around campus and making new friends. I'm also a CWEL Scholar, which has made a huge impact on my Babson experience by surrounding me with confident, independent women who are so easy to get along with. I'm involved in other campus organizations as well like the Babson Outdoors Association, Campus Activities Board, Origins of Necessary Equality, and Pride, through which I can advocate for the LGBTQ community. I'm able to take advantage of all of these amazing opportunities because of the financial aid, grants, and scholarships I received. Of all the schools I applied to, Babson ended up being the least expensive, and my parents and I were overjoyed when we realized how affordable it was going to be for me to go here.
What Others Need to Know About Babson
What's great about Babson, though, is that you don't have to study abroad to be exposed to new cultures. I've met people from all over the country and around the world on campus, and I've learned to understand others in the context of their culture. I see Babson as one giant melting pot, and the diversity here has really opened my mind to other perspectives.