Ankit Chawla
IFE Mentor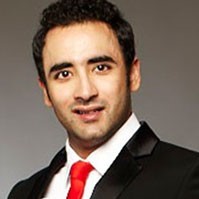 Ankit Chawla (M '11) is the Business Development Director at Marvel Vinyls Limited, a third-generation family business. Ankit has an earlier experience in financial consulting. He is currently focused on developing automotive business domestically as well as export markets for the auto interior trims that Marvel manufactures. In addition to the plastic processing business, Chawla also has some exposure to healthcare as the family also operates three hospitals in India.
Areas in which Ankit can share his experience with students:
Family Business - Challenges as well as course correction for the future.
Global trade, specifically export market creation.
Plastics processing.
Effective delegation and professionalization of management.
Software and automation
About the Marvel Group
The Marvel Group is a diversified conglomerate, with business interests in the field of Plastics, Healthcare, Textiles, Chemicals and Retailing. At the center of this wide portfolio is the plastics business—Marvel Vinyls Limited. The company employs 2,500 people with sales in 81 countries.
More about Ankit Chawla
You can also find Ankit Chawla's profile on LinkedIn.