Brian Anderson
IFE Mentor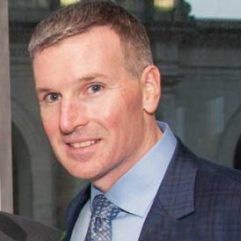 Brian Anderson is VP of Purchasing at J.S.B Industries and an alumnus of Babson.
S.B. Industries (Muffin Town) is a family-owned business that was founded in 1978. The company developed as a bakery commissary that supplied food service companies in industries such as education and health care with consistent, quality baked products. Their product development team and newly expanded and highly automated 80,000-square-foot facility has the capabilities to meet diverse customer needs.
In the last few years, J.S.B. Industries also has made several acquisitions to add leading brands such as Aesops Bagels and Madeline's Cookies to its family of products, and it recently introduced a SmartChoice™ line of healthy and delicious products.
You can also find Brian Anderson's profile on LinkedIn.