Hanson Grant
IFE Mentor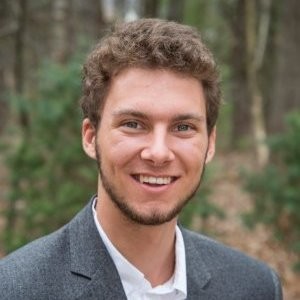 By the time I started college I had already launched about a dozen businesses/projects in my hometown. Ranging from selling water at the local horserace track, to multimedia editing, to a custom t-shirt company.
During my time at Babson, I launched 3 more companies, one of which, I am still running today. I launched Think Board as a Sophomore (2014) and grew the business to the point where I could take it full-time post-grad. With a ton of help and support from Professors, Alumni, Babson College and MassChallenge, I've been able to pursue entrepreneurship full-time.
My family has also been a great support throughout my entrepreneurship journey. My mom, brother, and sister had all worked at Think Board while I was a student at Babson. And I'm happy to say that my sister, Martina, decided she wanted to work with Think Board again. She's now helping me with our Live Chat and customer service.
Because of all the successes as a student entrepreneur, I have been recognized by EO as one of the Top 25 Student Entrepreneurs in the US (2016) and by BETA Boston as one of Boston's Top 25 Entrepreneurs Under 25 (2015). Think Board has been named the Top Collegiate Consumer Brand in the US (2016), the winner of Babson's B.E.T.A Challenge (2015), a finalist in MassChallenge (2015) and the winner of MassInnovation Night (2015).
We've been featured on Home Shopping Network, Hacthed (TV), The TODAY Show, Entrepreneur Magazine, Buzzfeed, NBC News, Huff Post, Yahoo Tech, The Boston Globe, WCVB The Chronicle and a few more!
During these challenging times, I'm pivoting part of my business to produce face shields to address the PPE challenge.
About Think Board
At Think Board, we create dry erase films that turn any surface into a whiteboard - just peel and stick! Bring creativity and organization to your walls, desk, door, fridge, classroom, or entire office! Our goal is to be the leading dry erase solution in every home, office, and classroom across the country.
More about Hanson Grant
You can also find Hanson Grant's profile on LinkedIn.