Sarah Switlik Brooks
IFE Mentor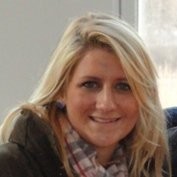 Sarah Switlik Brooks ('11) is VP of Sales and Marketing at Switlik Parachute Company, with previous roles as Marketing Manager, Marine Sales Manager and Director of Marketing.
Sarah is a 4th generation member of her family business which has been manufacturing in Trenton NJ since 1920.
Sarah graduated from Babson College in 2011 with a degree in Business and a concentration in Marketing and Global Business Management. She has experience in product management, business-to-business marketing, and advertising--both digital and print. Sarah loves to travel and enjoy making new contacts around the world.
Switlik Parachute Company has been owned and operated by the Switlik family for four generations and is known worldwide as a manufacturer of the highest quality sewn and heat-sealed safety and survival products for the aviation, marine, and military markets.