Navigating Volatility and Uncertainty as an Entrepreneurial Leader
September 8-22, 2021
LIVE ONLINE
Entrepreneurial Leadership in Uncertain Times is Crucial
Current events—from a global health outbreak to stock market fluctuations—underscore just how rapidly the world can change. We are in a volatile, uncertain, complex, ambiguous, and hyper-connected (VUCAH) environment, where leaders must make decisions without all of the data and answers. This new VUCAH world demands entrepreneurial leadership skills. This entrepreneurial leadership professional development program will teach you to guide your team more adeptly, and create corporate culture building creative and entrepreneurial skills.
Entrepreneurial Leadership in a Volatile World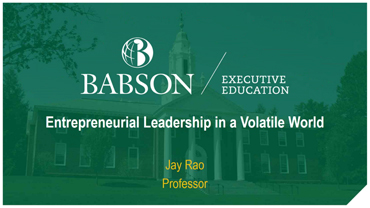 According to veteran professor Jay Rao, entrepreneurial leaders are perfectly suited for leadership in uncertain times because they're active problem solvers. Hear more in his recent webinar.
What Will You Learn?
This entrepreneurial leadership professional development course provides an introduction to corporate culture building that will take your team to the next level. During this team building program, explore how to develop an innovation culture and team of entrepreneurial leaders within your organization. Then, discover the characteristics and actions that make successful entrepreneurial leaders stand out from the pack.
Session topics include:
How to Develop Entrepreneurial Leaders Within Your Team
Entrepreneurial Leadership: Think & Act like a CEO
Innovation Culture: Building an Innovation Sandbox
Next Date
Sept 8-22, 2021
Duration & Time Commitment
3 weeks; 3 hours/week
Who Should Attend?
This entrepreneurial leadership team building program is well suited for both leaders with direct reports and those who are individual contributors. Participants from any function and company stage or type (startup to large enterprise, private and public sector) will benefit from this entrepreneurial leadership team building course.
This three-week online program includes:
Self-paced prework available as early as TBD
3 live online sessions, September 8, 15 & 22 @ 12:00 –1:30 p.m. ET
3 hours/week of coursework
Program materials include videos, presentations, case studies, articles, and assessments.
Interested in Team Entrepreneurial Leadership Professional Development?
Set your company up for success by bringing a customized version of Navigating Volatility and Uncertainty as an Entrepreneurial Leader to your organization. Babson Executive Education custom programs are tailored to your organization's unique needs.
What Makes Babson Executive Education Different?
Babson Executive Education works with organizations and professionals around the world to turn ideas and challenges into opportunity. Babson cultivates an entrepreneurial mindset that is the basis for many of the world's most innovative businesses and leaders.
Our programs are about more than theory; they're about action, and equipping you with the practical tools and strategies necessary to have an immediate impact on your organization or business.
Entrepreneurial leaders are some of the fastest learners because they are among the best experimenters. They don't worry about being wrong, but will quickly change directions when they are. They know inaction is worse than making a mistake.
Jay Rao
Professor, Babson College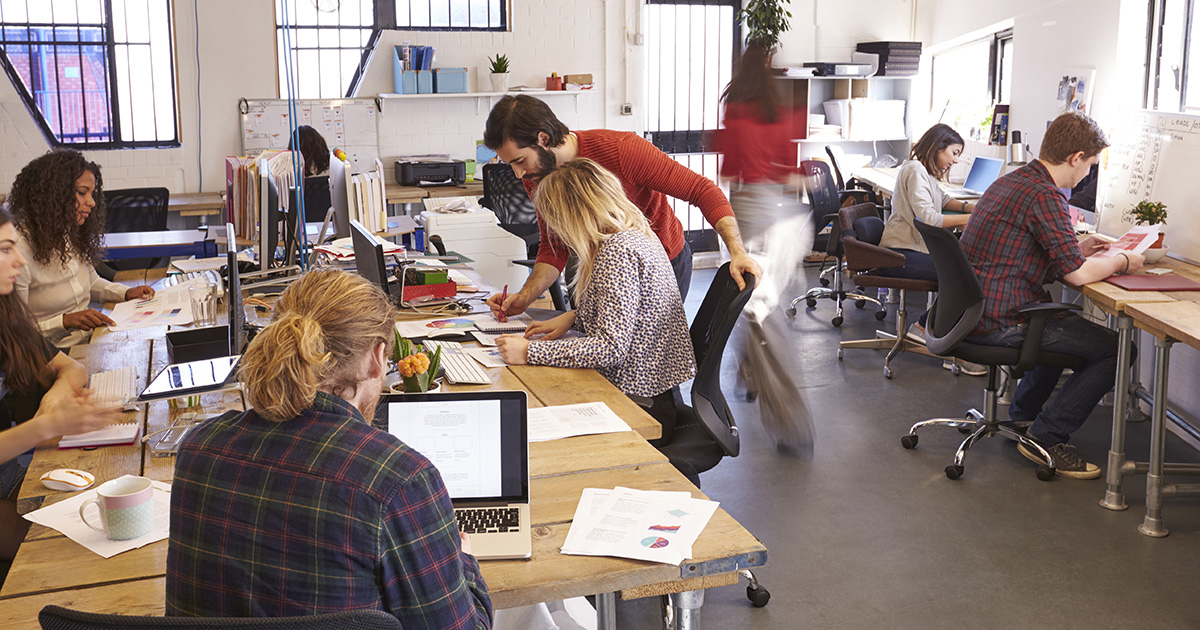 When it comes to fostering innovation, enterprises have generally given substantial attention to resources, processes, and the measuring success. Typically, they've given much less attention to the harder-to-measure, people-oriented determinants of an innovation culture—values, behaviors, and climate.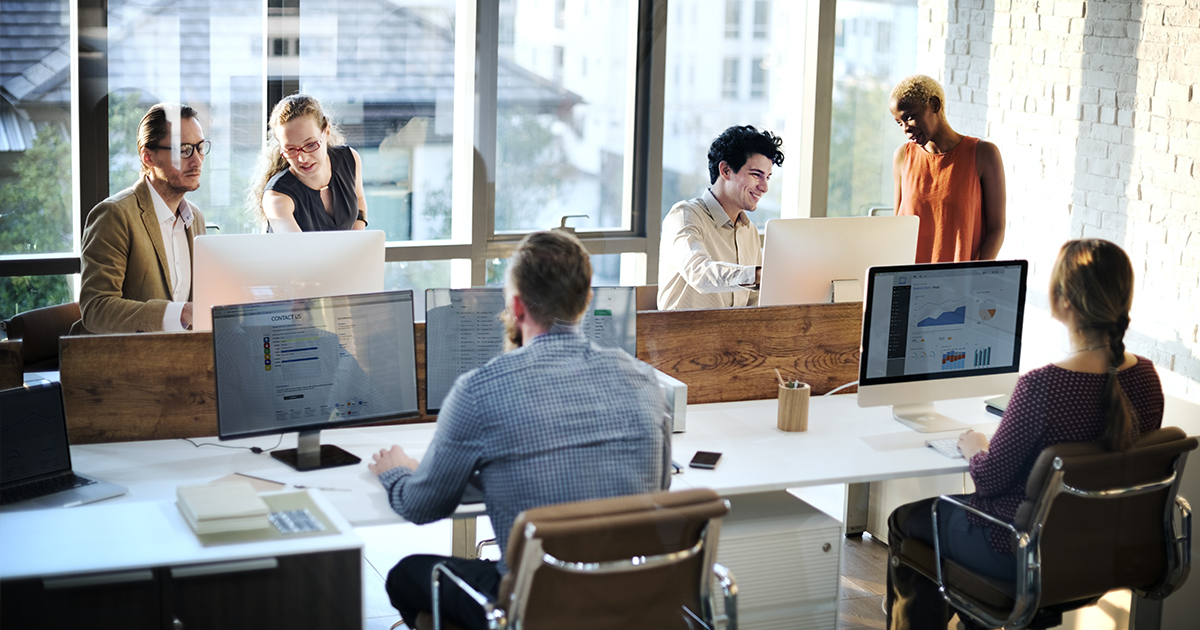 Although truly entrepreneurial leaders are rare, they can be found in all kinds of enterprise settings. Look for them within small, medium, and large organizations, in nonprofits, in government, in startups, and beyond. They are the managers who are always questioning the status quo. They have a burning desire to explore opportunities, to change, and to create.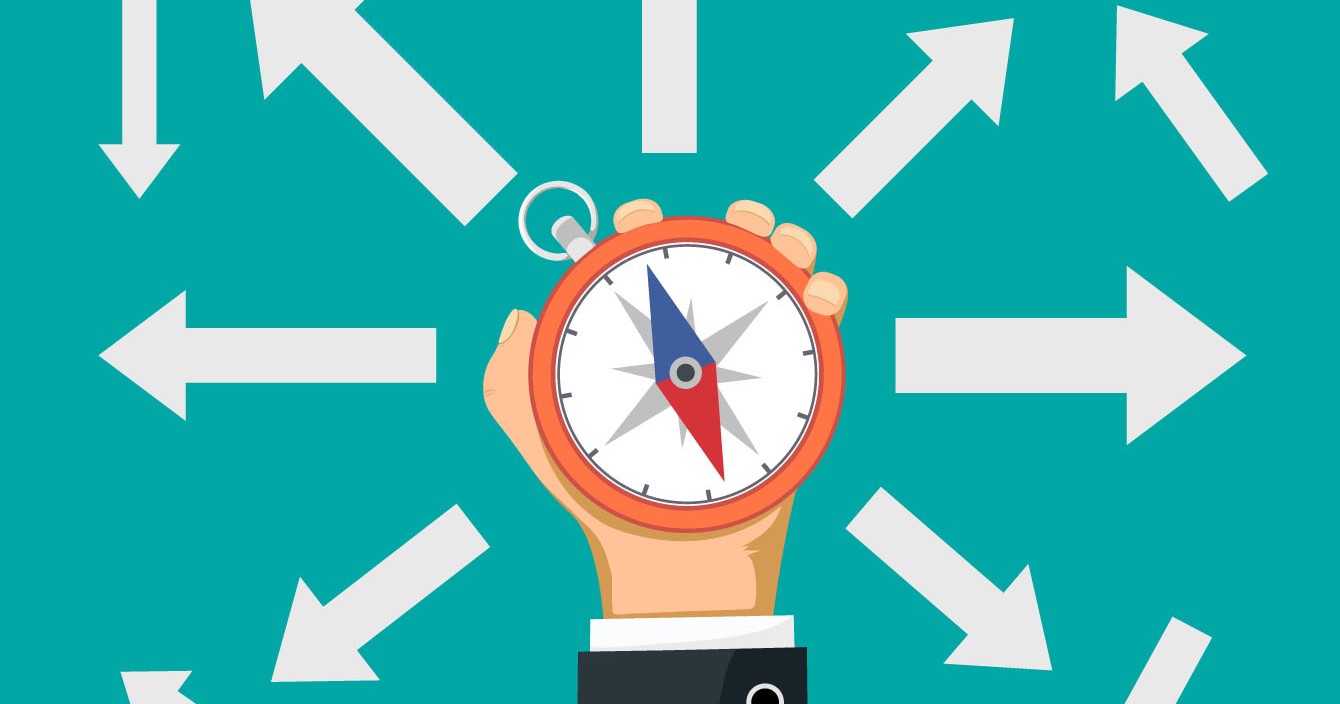 According to Jay Rao, entrepreneurial leaders share three defining traits that make them different from other leaders: they are amazing risk managers, they are great uncertainty navigators, and they thrive in exploring ambiguity. Consequently, entrepreneurial leaders can innovate their way into the future.
What is included in the program fee?
The program fee includes your tuition and program materials. In most cases, meals during the program are included. Some programs include accommodations. Travel and personal expenses are not included (such as alcoholic beverages consumed with meals, telephone, and other incidentals).
What accommodations are available, and what if I need to arrive earlier or stay later?
Please check the webpage for the program you are attending for information regarding what accommodations are included in your program fee.
Rooms are at the Babson Executive Conference Center, where the program will take place. They are not dorms.
If you wish to arrive before the program begins or extend your stay, please email Reservations or call +1-781-239-5816 to check rates and availability. Guests are responsible for the cost of extra nights.
Check-in time: 4 p.m.
Check-out time: 11 a.m.
Amenities include complimentary Wi-Fi, fitness center, billiards, campus walking trails, dining room, lounge, and 24-hour access to a beverage break station.
What should I do if I have dietary restrictions?
We are happy to help make accommodations for all dietary needs. Our food options allow for most food restrictions. Please let your program manager know if you have specific needs, once you have registered.
What should I wear?
Business casual is appropriate for classes and activities at the Babson Executive Conference Center. As classroom temperatures can vary, we suggest layered clothing.
What is the closest airport?
Boston Logan International Airport is the closest airport to Babson College (approximately 15 miles from the center). Travel times can vary based on the time of day.
What is the best way to get to the conference center from the airport?
The best way to get to the conference center/college would be to use a Ride app, arrange for a private car/van service, or take a taxi. There are commuter rail and subway stations nearby as well, but, private transportation between stations and Babson College is required.
Car Services
Wellesley Carriage—A local Wellesley company (shared or private van/car service available)

GO Boston Shuttle—Use promotional code: Babson (shared or private van service available)

Knight's Airport Limousine—Use Group code: BABSON (private car or private van service only, good for groups of three to 10)
Taxis
Taxis are available at each terminal of Boston Logan International Airport. The cost is approximately $60–$100 USD per trip, and it will take 30–60 minutes to travel to/from Babson depending on traffic and tolls.
Local Taxis
Veterans Taxi +1-781-449-8294
Wellesley Transportation Service +1-781-235-2200
MBTA Commuter Rail
The closest commuter rail stations are Wellesley Hills and Route 128/Westwood. Private transportation is needed between stations and Babson College.
MBTA Subway
The closest subway station is WOODLAND T on the Green Line. Private transportation is needed between the station and Babson College.
When is payment due and what types of payment do you accept?
For in-person programs, payment is due in full 60 days prior to the start date of the program.

If you register for a program with an early registration rate, payment is due by the early registration date. Please check the webpage for the program you are attending for the early registration date.

We accept credit card, check, or wire transfer payments.

Payment plan options are available for our in-person courses for individuals. For more details, please reach out to Rachel Crane at rcrane@babson.edu or +1-781-239-4349.
Do you offer discounts?
Discounts on Babson Executive Education courses are available for the following:
Alumni of Babson College (undergraduate or graduate)
Members of our Corporate Partner program
Parents of current Babson students
Groups of three or more registering at the same time
Babson Executive Education's certificate enrollees*
Past participants of Babson Executive Education programs
Please email Rachel Crane at rcrane@babson.edu for more information and for discount codes before registering. In addition, please note that discounts cannot be combined.
*Excludes Founder's Finance
What will I receive upon completion of the program?
Each program participant receives a certificate of completion. We invite participants to add the program to their LinkedIn profile. Note that a certificate will not be provided if there is insufficient evidence of participation.
Do you have translation for non-English speaking participants?
We do not offer translation in our programs. Although we do not require the TOEFL, all Babson Executive Education programs are taught in English, so it is a prerequisite that you speak, read, and write English proficiently.
What type of visa do international travelers need, and will you provide a visa invitation letter?
International travelers will need to obtain a B-1 temporary business travel visa. Once you have registered and paid in full, contact the program manager to provide you with a visa invitation letter.
What is your cancellation policy?
Registration changes must be requested in writing to Babson Executive Education. Please see the schedule below for details about refunds, cancellations, substitutions, and transfers:
If requested 30 days or more prior to the program start date for in-person programs:

Cancellations receive a 100% refund
Substitutions* are subject to a $250 administration fee
One-Time Transfer* subject to a $250 Admin­istration Fee (must be utilized within a one-year period)
14–29 days prior to the program start date for in-person programs:

Cancellations receive 50% Refund Provided
Substitutions* subject to a $250 Admin­istration Fee
One-Time Transfers* are not allowed
13 days or fewer prior to the program start date for in-person programs:


Cancellations do not receive a refund
Substitutions* are not allowed
One-Time Transfers* are not allowed
*Substitutions and transfers are subject to approval to ensure that participants and programs are suitable.
Get Started
By submitting this form, you agree to receive communications from Babson College and our representatives about our educational programs and activities via phone and/or email. You can unsubscribe at any time by clicking Unsubscribe from an email.