Faculty Profiles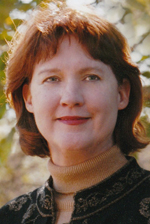 Barbara Alexander
Academic Division:
Economics
Academic Degrees
Ph D, Harvard
MA, University of Texas
BA, University of Texas
Academic Interest / Expertise
American Economic History; Business Scams and Frauds; Industrial Organization; Law and Economics
Courses
Degree Courses 2021

SME 2031 PRINCIPLES OF MICROECONOMICS

Degree Courses 2020

ECN 3655 MANAGERIAL ECONOMICS
ECN 2000 PRINCIPLES OF MACROECONOMICS
SME 2031 PRINCIPLES OF MICROECONOMICS
ECN 7200 MI MANAGERIAL ECONOMICS
Publications
Book Chapters
committee, . (2011). Horizontal Restraints of Trade: 2009 Annual Review of Antitrust Law Developments. Page: 458. American Bar Association.
Book Reviews
Alexander, B.J. (2020). Review of Deconstructing the Monolith: the microeconomics of the National Recovery Act by Jason E. Taylor: Deconstructing the Monolith: the microeconomics of the National Recovery Act, by Jason E. Taylor. Vol: 82, Issue: 2, Page: 237-239. The Historian. link