Faculty Profiles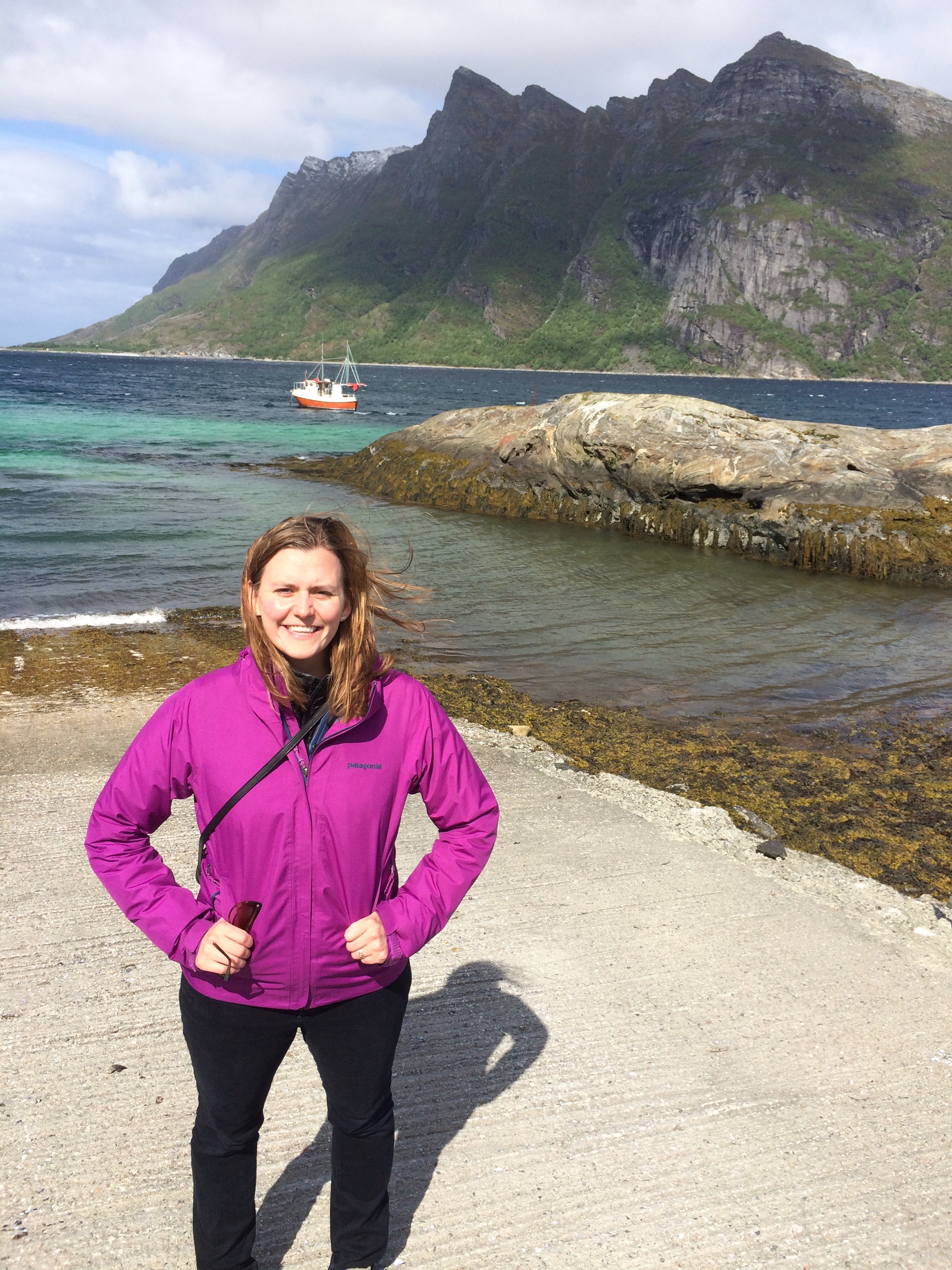 Academic Degrees
Ph D, University of Colorado Boulder
MS, University of Colorado Boulder
BA, Connecticut College
Academic Interest / Expertise
Environmental Studies; Climate Change; Environmental Justice; Electronic Waste; Corporate Social Responsibility
Courses
Degree Courses 2020

SUS 4600 RIVER RUNS THROUGH IT:WATER BUS&UN SDGS
CVA 2036 WASTE CONSUMPTION AND ENVIRONMENT JUST

Degree Courses 2019

CVA 2003 FROM BABSON TO NEW DELHI
CVA 2013 INTRODUCTION TO SUSTAINABILITY
ENV 4600 CLIMATE CHANGE POLITICS AND POLICY
CVA 2036 WASTE CONSUMPTION AND ENVIRONMENT JUST
Publications
Journal Articles
Hale, B., McAllister, L.D. (2019). From Treasure to Trash: The Lingering Value of Technological Artifacts. Science and Engineering Ethics. Page: 1-22. Springer.
Campbell, N., McAllister, L.D., Downey, L. (2016). Invisible While in Plain Sight: The World Bank in the New York Times. Sociology of Development. Vol: 2, Issue: 4, Page: 413-437.
McAllister, L.D., Magee, A., Hale, B. (2014). Women, E-Waste, and Technological Solutions to Climate Change. HEALTH AND HUMAN RIGHTS. Vol: 16, Issue: 1, Page: 166-178.
Reports
Watts, N., Amann, M., Arnell, N., Ayeb-Karlsson, S., Belesova, K., Boykoff, M., Byass, P., Cai, W., Campbell-Lendrum, D., Capstick, S., Chambers, J., Dalin, C., Daly, M., Dasandi, N., Davies, M., Drummond, P., Dubrow, R., Ebi, K.L., Eckelman, M., Ekins, P., Escobar, L.E., Montoya, L.F., Georgeson, L., Graham, H., Haggar, P., Hamilton, I., Hartinger, S., Hess, J., Kelman, I., Kiesewetter, G., Kjellstrom, T., Kniveton, D., Lemke, B., Liu, Y., Lott, M., Lowe, R., Sewe, M.O., Martinez-Urtaza, J., Maslin, M., McAllister, L.D., McGushin, A., Mikhaylov, S.J., Milner, J., Moradi-Lakeh, M., Morrissey, K., Murray, K., Munzert, S., Nilsson, M., Neville, T., Oreszczyn, T., Owfi, F., Pearman, O., Pencheon, D., Dung Phung, ., Pye, S., Quinn, R., Rabbaniha, M., Robinson, E., Rocklov, J., Semenza, J.C., Sherman, J., Shumake-Guillemot, J., Tabatabaei, M., Taylor, J., Trinanes, J., Wilkinson, P., Costello, A., Gong, P., Montgomery, H. (2019). The 2019 report of The Lancet Countdown on health and climate change: ensuring that the health of a child born today is not defined by a changing climate. Vol: 394, Issue: 10211, Page: 1836-1878. LANCET.
Watts, N., Amann, M., Arnell, N., Ayeb-Karlsson, S., Belesova, K., Berry, H., Bouley, T., Boykoff, M., Byass, P., Cai, W., Campbell-Lendrum, D., Chambers, J., Daly, M., Dasandi, N., Davies, M., Depoux, A., Dominguez-Salas, P., Drummond, P., Ebi, K.L., Ekins, P., Montoya, L.F., Fischer, H., Georgeson, L., Grace, D., Graham, H., Hamilton, I., Hartinger, S., Hess, J., Kelman, I., Kiesewetter, G., Kjellstrom, T., Kniveton, D., Lemke, B., Liang, L., Lott, M., Lowe, R., Sewe, M.O., Martinez-Urtaza, J., Maslin, M., McAllister, L.D., Mikhaylov, S.J., Milner, J., Moradi-Lakeh, M., Morrissey, K., Murray, K., Nilsson, M., Neville, T., Oreszczyn, T., Owfi, F., Pearman, O., Pencheon, D., Pye, S., Rabbaniha, M., Robinson, E., Rocklov, J., Saxer, O., Schutte, S., Semenza, J.C., Shumake-Guillemot, J., Steinbach, R., Tabatabaei, M., Tomei, J., Trinanes, J., Wheeler, N., Wilkinson, P., Gong, P., Montgomery, H., Costello, A. (2018). The 2018 report of the Lancet Countdown on health and climate change: shaping the health of nations for centuries to come. Vol: 392, Issue: 10163, Page: 2479-2514. LANCET. link
Other
Boykoff, M., Daly, M., Fernández-Reyes, R., McAllister, L.D., McNatt, M., Nacu-Schmidt, A., Oonk, D., Pearman, O. (2019). World Newspaper Coverage of Climate Change or Global Warming, 2004-2019.. Center for Science and Technology Policy Research, Cooperative Institute for Research in Environmental Sciences, University of Colorado. link
McAllister, L.D. (2013). The Human and Environmental Effects of E-Waste. Population Reference Bureau. link
Professional Services
Member

The Media and Climate Change Observatory (MECCO) ()