Faculty Profiles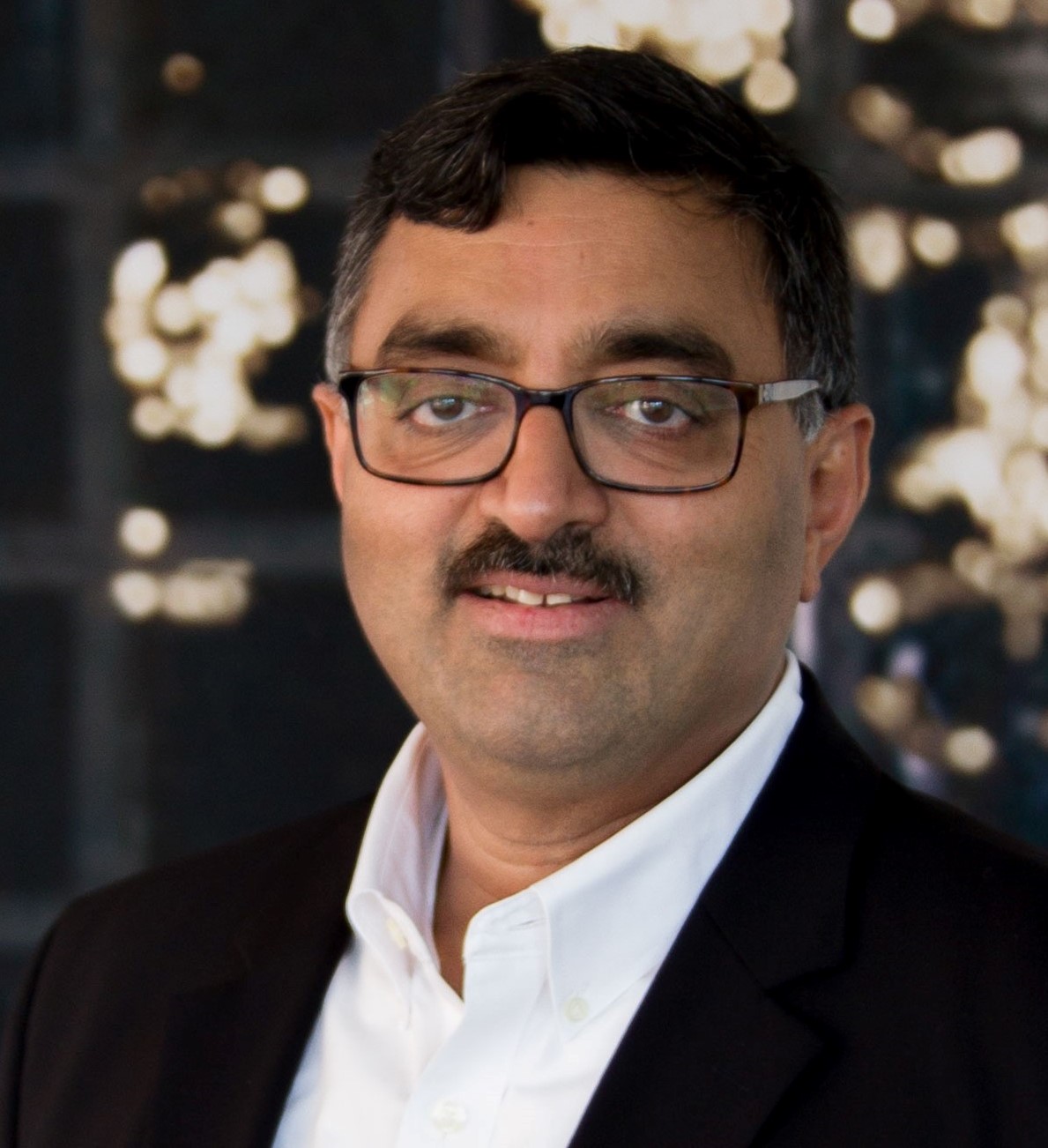 Bio
Prasad Ramakrishnan is a purpose driven Senior Executive and Turnaround Specialist whose passion is using his unique global, cross-industry experience of cross-functional innovation and tech-enabled transformation to bridge humanity & technology to solve the significant inter-disciplinary challenges of the future, such as sustainable energy and mobility. An experienced 6-sigma Black Belt, agile lean Sensei, and tech accelerator he is fluent in effective, measurably value-added, implementation of IoT digitalization, additive, and cognitive technologies. Based on his values and the deep influence of living in Brazil and Switzerland, he plans to continue leaving a lasting social and environmental legacy.

Prasad is an inspirational Leader and Change agent with a strong record of 1st time roles leading across industries, creating strategy, stakeholder, and partner collaboration, and delivering innovation & end-to-end operational transformation. His functions include product development, manufacturing, purchasing, supply chain, quality, new technology & new product launch in Renewable Energy, Automotive, Power and Fashion Consumer Product Industries, with a business mindset strengthened by living and working in 4 continents.

He has consistently and inclusively enabled leaders and teams in North/South America, Europe, Asia, Africa to achieve unprecedented excellence and results, while managing teams up to 23,000+ employees and multi-Billion $ budgets, in either large public, family owned private, or start-up businesses. In each role Prasad developed a legacy of local & regional leaders who continue to be highly respected and appreciated. He has led creation of new sites, Joint Venture, mergers, and start-ups. His teams have driven sustainable & resilient business growth, and managed ethical closure of operations. As a Board Member, he helped SparkWorks double revenue, and achieve first-time profitability.

As General Manager for GE's Global On-Shore Wind Supply Chain, he co-led creation of GE's hi-tech, next-gen Wind turbine platform for LCOE reduction, while reengineering S&OP and SC resilience to meet PTC demand surge at a reset time for the company. Living in Brazil, he was the first Supply Chain Leader across all GE LATAM businesses, creating the first regional multi-modal factory while optimizing 25% of a footprint of 142 sites and driving tech-enabled Brilliant Factory' transformation. Prior to the GE-Alstom merger, as Vice President for Global Operational Excellence at Alstom in Switzerland, he significantly reduced Lead Time and Non-conformity across a global network of 20 factories, while leading joint creation of a hi-tech, next gen Gas Turbine. Living in Brazil as Ford's first LATAM A&ME Head, he launched 7 major new programs with best-ever Quality and Delivery and was a key partner in LATAM Ford's return to profitability.

As the first Head of Global Manufacturing, and later Global Supply Chain Leader in Switzerland at Triumph International, one of the world's lingerie leaders, he created the strategy & transformed a 120+ year Global Mass Manufacturer to Lean, reducing Supply Chain Cost from 58% to 50% of annual CHF 2 B revenue and 66% Lead time while improving Quality and Safety dramatically. He removed barriers & changed mindsets to systemically increase the % of women leaders & improved compensation parity. His teams customized living wages' in plants across Asia, Europe & S. America. He led creation of principle-centered social innovations, and, enhanced future opportunities for 5,000+ employees retrenched globally, recognized as a benchmark by employees, Governments, and Labor. He partnered with the Beijing School for Girls and Women in Rural China to enable Triumph and GE Plants in China to give back' to rural communities and families.

He is a sought-after cross-industry speaker and mentor who created an innovative 4-pillar Exec Ed strategy, and futuristic Swiss-made' Executive MBA, with 2 top European Tech & Business Universities. He was a co-creator of the first 100% Digital MS in Advanced Entrepreneurial Leadership at a top US College and leveraged his corporate experiences to transform graduate teaching during Covid-19. He has taught Innovation, Technologies such as AI, Machine Learning and Blockchain, Global Leadership, Disruptive Change Management, Manufacturing & Supply Chain Transformation at Boston's Babson College, and the Swiss Federal Tech University (ETH) in Zurich. He is a mentor to start-ups in Boston and Zurich.

Prasad has bachelor's degrees in physics & Electrical Engineering, and, master's degrees in Electrical Engineering & Personnel Administration. He is a Sad Business School alumnus of the Oxford Advanced Management and Leadership Programme.
Academic Degrees
Advanced Management and Leadership Program, Oxford University
Excellence in Developing & Manufacturing Products, Stanford University
Finance for Non-Financial Managers, University of Chicago
MS, Syracuse University
MS, SUNY College
BA, SUNY College
BS, Bombay University