BabsonDiscover: Webinar Series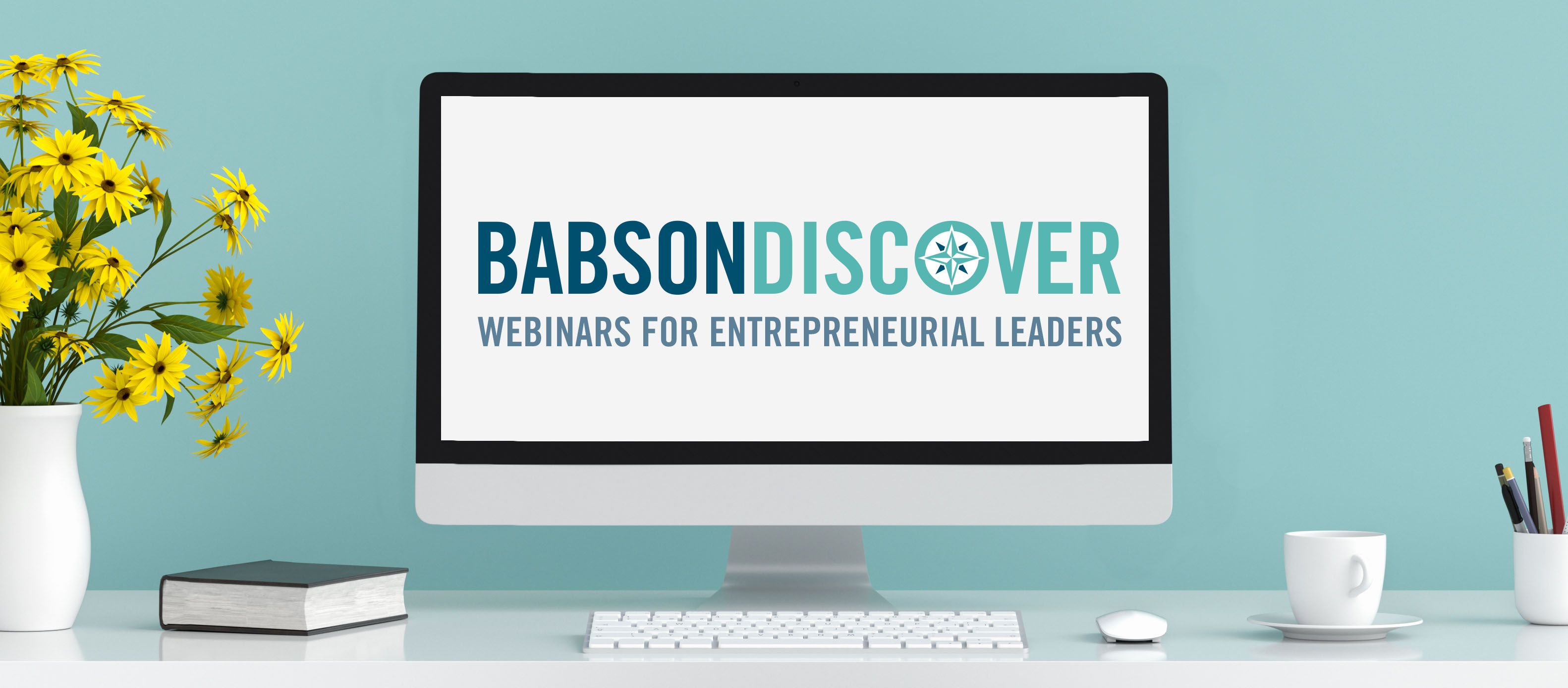 BabsonDiscover: Webinar Series
BabsonDiscover is a webinar series that will help all of us discover innovative ways to solve the unique challenges we face in these unprecedented times.
Our Centers, Institutes, and other community members will moderate weekly webinars that are open to all. Together, we can pioneer new pathways to help solve the challenges we now face and generate new opportunities that will create social and economic value. When you join live, the webinars will engage and connect participants. Recorded webinars will be available to view on this page.
Signature BabsonDiscover Webinars
These signature webinars are in partnership with our Centers and Institutes. Join us as we discover opportunities to face and overcome challenging times.
---
Center for Women's Entrepreneurial Leadership
CWEL and the Babson WIN Lab launched a webinar series to address specific concerns and challenges faced by founders in the midst of the COVID-19 crisis.