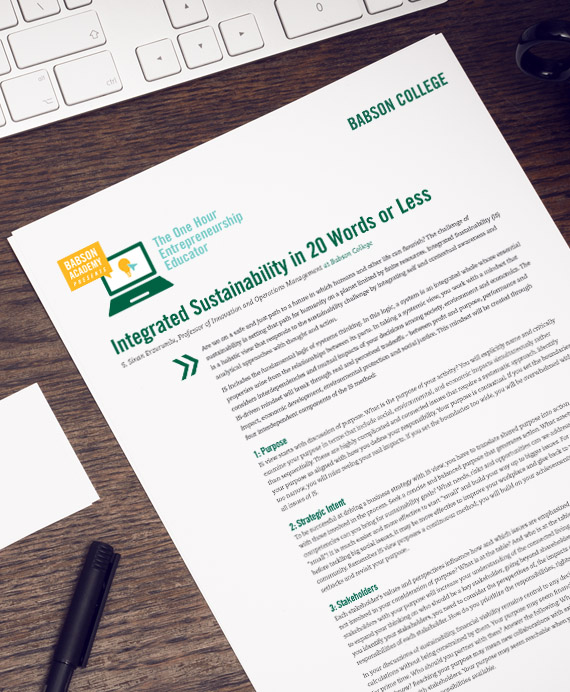 Are we on a safe and just path to a future in which humans and other life can flourish? The challenge of sustainability is setting that path for humanity on a planet limited by finite resources.
Babson College Professor Sinan Erzurumlu explores the elusive concept of sustainability for entrepreneurial leaders and explains the mindset, roles, and responsibilities of leaders in creating sustainable impact at scale within the context of various organizations.
Complete the form to download Professor Sinan Erzurumlu's 'Integrated Sustainability in 20 Words or Less (PDF)'.