Best College for Entrepreneurship
Back to Babson
Back to Babson combines three favorite College traditions—Reunion, Homecoming, and Family and Friends Weekend, to create lifelong memories and to make new connections.
Join us Sept. 30 through Oct. 2.
of members of the undergraduate Class of 2021 were either employed or continuing their education*
$62,525
average starting salary for Babson's undergraduate Class of 2021*
of grad students accepted a job offer within 3 months of their graduation in 2021
*Based on a knowledge rate of 85%.
Become an entrepreneurial leader and develop critical thinking and communication skills for the business world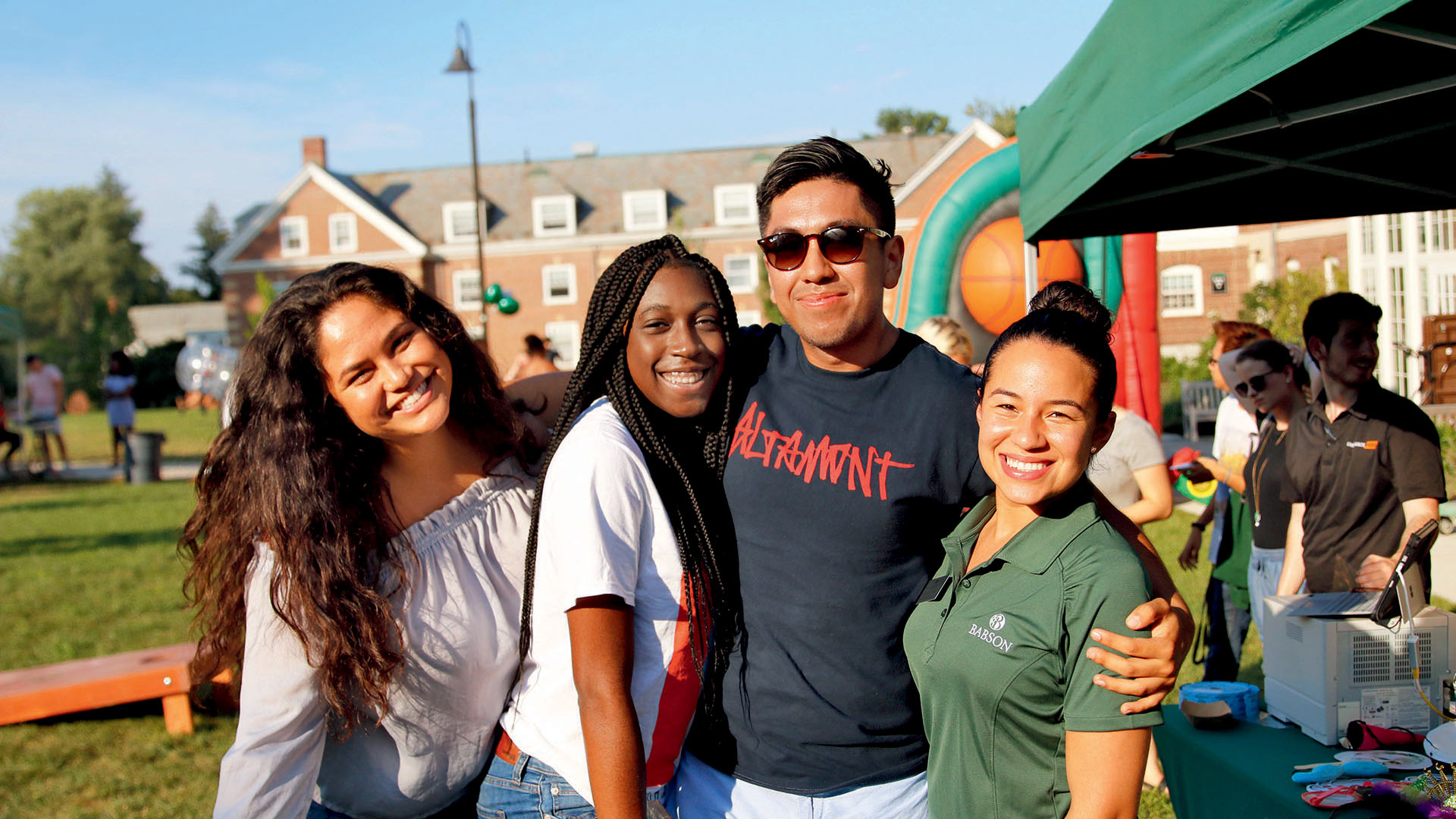 This is where your Entrepreneurial Leadership journey begins
Babson's top-ranked undergraduate program gives students a hands-on business school experience mixed with the liberal arts and sciences. Graduates are instilled with the business acumen, entrepreneurial spirit, and leadership and problem-solving skills needed to take charge at any stage of their career.
Learn More
Babson's Virtual Graduate Open House
Join us this October 6 and 7 for our fully online Graduate Open House to explore our full-time, part-time, online, hybrid and in-person graduate programs.
Register Now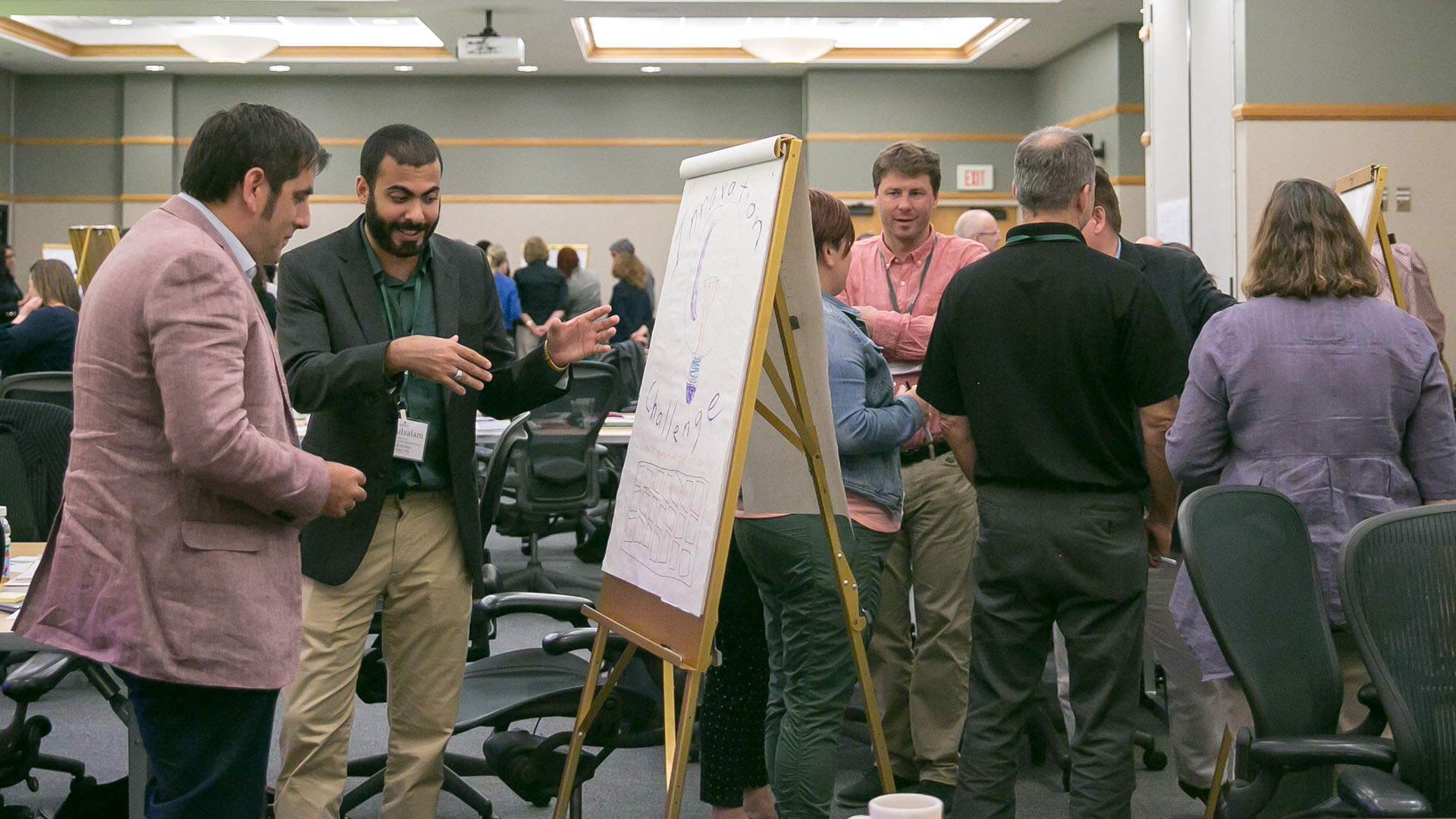 Helping to drive growth and innovation
Are you looking to develop your employees? Start the entrepreneurial leadership journey with the corporate solution that is right for your business.
Learn More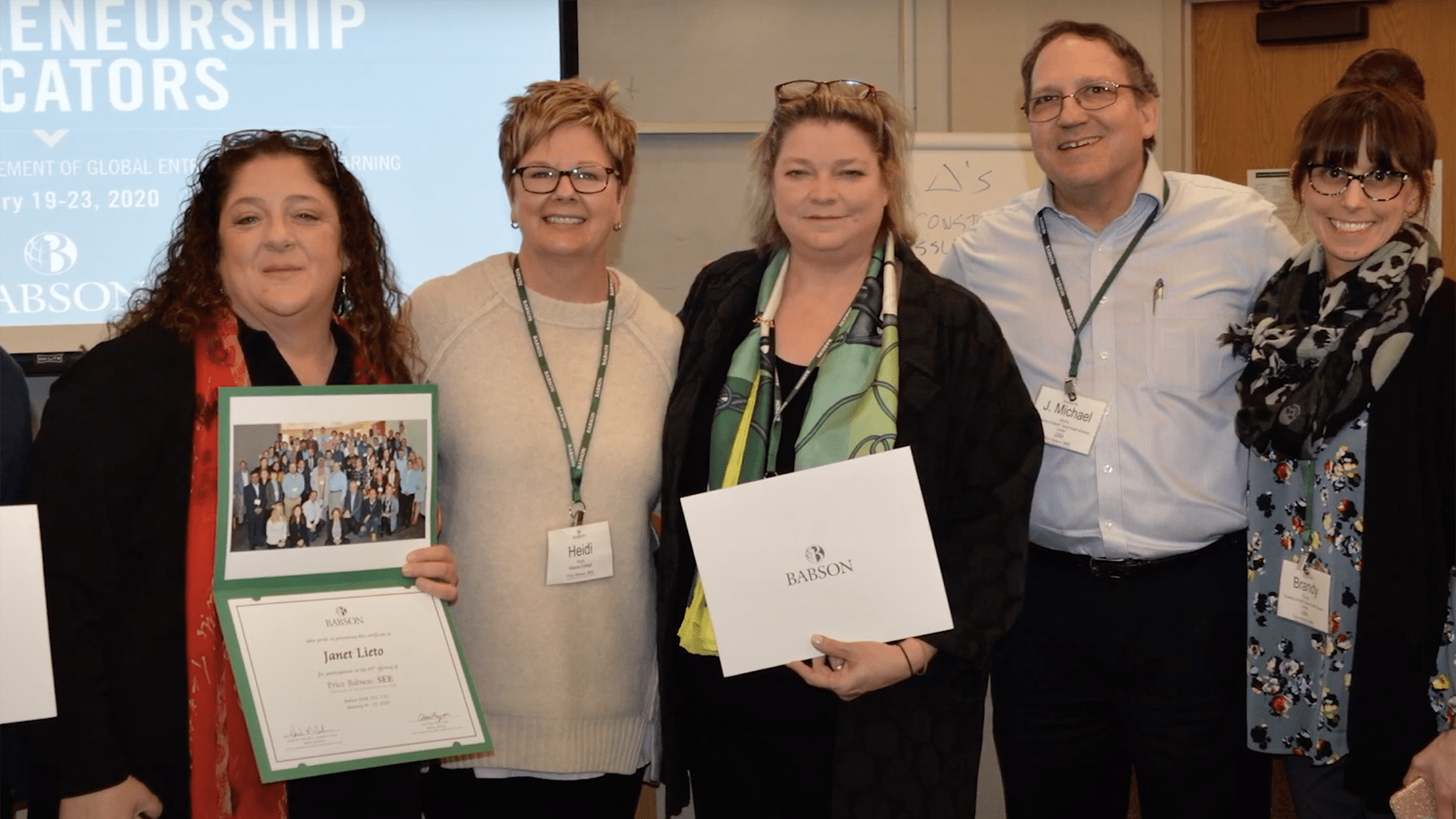 Educators who developed future entrepreneurs did it through Babson Academy
Jump In
There are a lot of options out there. But there's only one Babson. See why the leaders here are different.
Ready to become a change maker?
No matter where you are in your career or life, Babson is ready to help you get to the next level. Start your journey today!