Since 1999, the Global Entrepreneurship Monitor (GEM) has carried out survey-based research on entrepreneurship ecosystems around the world, and educators can use this data to enhance their teaching.
Babson faculty members Donna Kelley and Mahdi Majbouri have developed actionable insights on how GEM data can be leveraged to reinforce learning and engage students. Learn how GEM data can help students eliminate assumptions and develop a more holistic view of global entrepreneurship.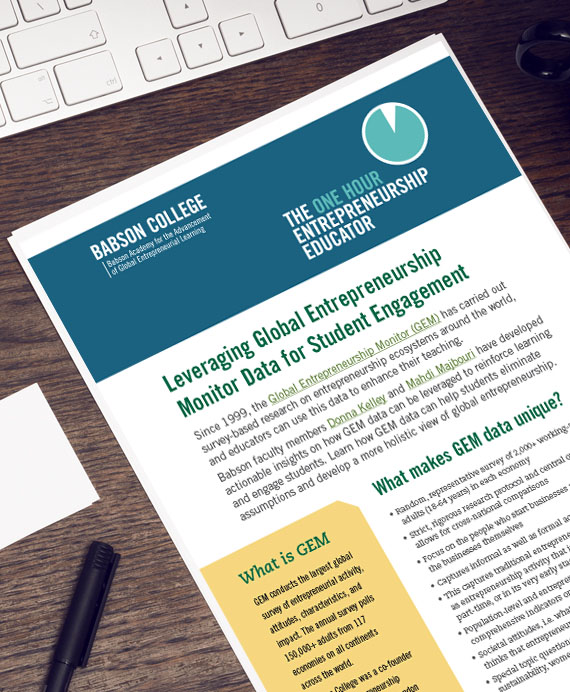 Complete the form to download Leveraging Global Entrepreneurship Monitor Data for Student Engagement.