Consulting Insights from Babson MBA & MS Students
Put Babson's globally recognized entrepreneurial approach to work for your company or organization. Under the direction of a Babson faculty advisor, three to seven Babson MBA or MS students will approach your business challenge with research-backed analysis and strategy, bringing you a unique outside perspective with actionable solutions.
To say we were impressed with the final presentation would be an understatement. We were blown away by everything -- the ideas, the thoroughness and the way in which they articulated the vision, providing both short- and long-term goals as part of a clear, concise road map to success. We've already begun to discuss next steps, with an eye toward implementing several of the team's suggestions.
Ricky Doyle
NESN

Benefits for Corporate Partners
Insights leveraging Babson's award-winning methodology,

Entrepreneurial Thought & Action

®

(ET&A

™

)

Teams to bring custom solutions,

fresh perspectives, and extensive research/analysis

Faculty oversight and expertise,

with project deliverables from diverse student teams

Access to top talent,

expanding your pipeline for future positions, building brand awareness at the top school for entrepreneurship
Become a Corporate Partner
Types of Consulting Projects
Business Analytics

Entrepreneurship

Finance

Globally Emerging Markets

Social Technology

Marketing

Organizational Change

Sustainability

Social Responsibility

Strategy
A signature learning experience for all MBA formats, BCE gives students an opportunity to deepen their understanding of conceptual and developmental tools learned in the classroom through hands-on applications in real-world contexts.
This flexible consulting project is offered throughout the year, on a seven-week timeline (finance-specific MCFE projects run on a 14-week timeline). MBA student teams led by a Babson faculty advisor work in collaboration with your organization to analyze a real-time organizational opportunity and create value-added solutions.
This seven-week spring project gives you access to our Master of Science in Entrepreneurial Leadership (MSEL) students. Led by a Babson faculty advisor and using their advanced knowledge from the MSEL Strategy course, they will work in collaboration with your organization to analyze a real-time organizational opportunity and create value-added solutions.
This 14-week program gives you access to insights from students of our STEM-designated Master of Science in Business Analytics (MSBA) program. Your MSBA student consulting team, led by a Babson faculty advisor, will work in collaboration with your organization to analyze a dataset to produce insights and develop managerial recommendations.
Planning Your Engagement
Opportunities for graduate consulting projects are available year-round at Babson. Projects range in duration from seven to 14 weeks, and have different application deadlines.
Project Kickoff & Duration
Application Due Date

Kickoff: May 2023
Duration: 7 weeks

February 15, 2023

Kickoff: September 2023
Duration: 14 or 7 weeks

June 15, 2023

Kickoff: January 2024
Duration: 14 or 7 weeks

November 1, 2023

Kickoff: March 2024
Duration: 7 weeks

December 15, 2023
#1
MBA for entrepreneurship for 30 consecutive years
U.S. News & World Report
400+
high-achieving Babson graduate students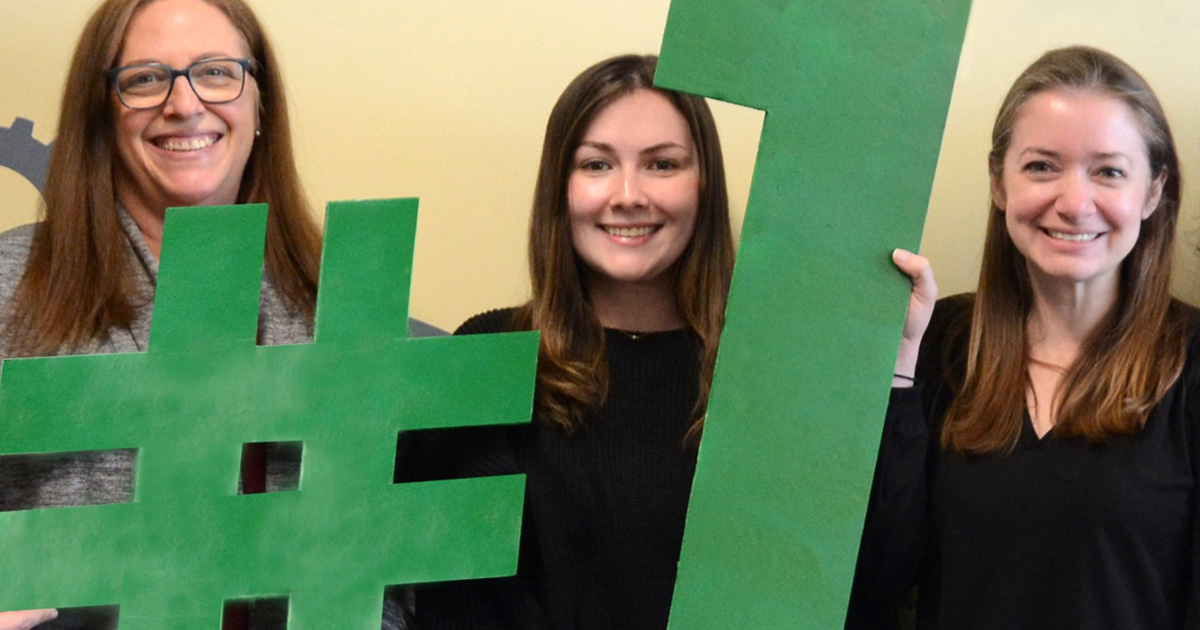 A Reputation Backed by Numbers
At Babson, innovative problem solving is in our DNA. Couple that with our global student body, expert faculty, and extensive alumni network and it's not hard to see why Babson College is consistently ranked No. 1 for entrepreneurship. Our graduates are entrepreneurial leaders who create great economic and social value everywhere.
Rankings & Accomplishments
Recent Partner Organizations
Aeolus Alternative Energy

Alps & Meters

Ameriprise Financial

Anne Fontaine

AstraLuna Brands

Asylum Gaming and E Sports

B&G Foods Inc.

Babe Ruth Family Enterprises

Babson

Baguette Atelier

Band Ambassador Media Group

Baskin Robbins

BeBOLD Bars

BJ's Wholesale Club

Boston Battery

Boston Cannons (Major League Lacrosse)

Boston Market

Boston Red Sox

Boston While Black

Breakaway Innovation Group

BuzzFeed

Casa Mia Italy Food & Wine

Clarkston Consulting

ClassHook

Clean Power Inc.

ClinEco Inc.

Cohen Equities

Corner Bakery

CoStar Partners

Dean'sSweets

Dumpling Daughter Inc.

Duncan Galvanizing

Dunkin' Brands Inc.

Dunn Gaherins Inc.

ESJ Capital Partners

Eze Castle Integration

Fidelity Investments

FiNC Technologies

Firm Advisory

FMS Solutions Holdings LLC

FULD + COMPANY

Gear Communications

Girls' Angle

Homefree, LLC

IMG

Inspire Brands

Ironside

ISlide

J&J Machine Company

Jasper Wyman & Son

Kano Computing

Lookout Farm Hard Cider

Massachusetts and Rhode Island Chapter of the Appraisal Institute

Massachusetts Sibling Support Network

Melcher & Prescott Insurance

Mindhood

Morton Essentials

Needham Bank

NESN

NETA

Panera Bread

Parzenn Partners

Piermont Brands

Positive Insights Consulting, LLC

Prime Realty

PropertyVelopment

Puma SE

Rapport International

REACT Neuro

Red's Outfitters

Restaurant Rock Stars

Rise Works

Sallie Mae

Select Building Products LLC

Sentient Jet

Shawnee Peak Ski Area

Silent Falcon UAS Technologies

Spoiled Sports

Stacy's Juicebar

STANLEY+Techstars Accelerator

Staples Inc.

Stetson Real Estate, LLC

Sustainable Wellesley

Talbots

Tax Advantage Advisor

The Ayco Company, L.P., a Goldman Sachs Company

The Silvestri Group

TLE Center for Urban Entrepreneurship

TLE Consulting

Town of Natick

Town of Needham

Trinity Forest Partners

Triple G Ventures

Urban Umbrella

VIBHOR

Waitrr Pte Ltd.

Wears Woody

Zoomcar Inc.

ZX Ventures
Advertising

Aerospace

Agriculture, Forestry, Fishing & Hunting

Apparel & Accessories

Banking, Finance & Insurance

Biotechnology

Construction

Consulting

Consumer Products

Energy

Film, Music, Television, and Publishing

Fitness & Recreation

Food, Beverage & Tobacco

Health & Beauty

International Relations & Development

Leisure & Hospitality

Manufacturing

Real estate

Retail or Wholesale Trade

Software

Technology and IT

Transportation & Warehousing
The final report the Babson MBA students prepared for BOOST was very impressive. We plan to use it as a guiding tool for our company expansion as they did an excellent job researching, were on target with our expectations, and exceeded them!
Lisa Fee
BOOST, Director of Corporate Services
Meet the Team
The Office of Experiential Learning is ready to answer your questions and help you become a corporate partner today.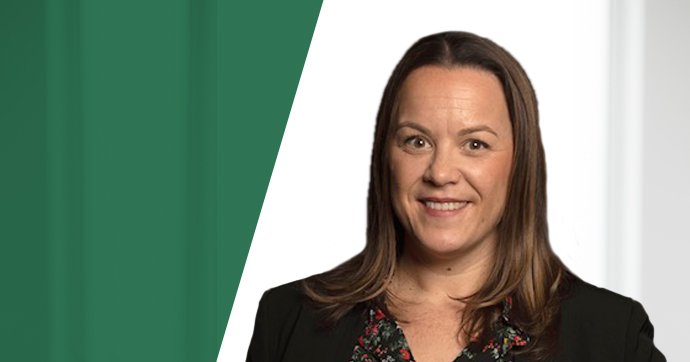 Amanda Malin
John Rehm Director of
Experiential Learning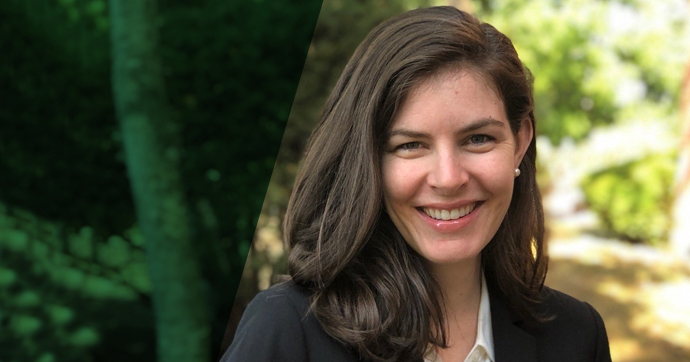 Sophie Gray
Senior Relationship Manager