Marketing
The marketing concentration is ideal for students who are interested in combining analytical expertise with creative inspiration to drive sales and marketing efforts for products and services in a global marketplace.
As with other types of marketing degrees, students in the marketing concentration develop an understanding of the career paths of marketing executives, how marketing functions in an organization, and how to provide value in an increasingly competitive marketplace.
Where the Marketing Concentration Takes You
What can you do with a marketing concentration? At Babson, concentrations are a bit like majors. And like a marketing major, your undergraduate marketing courses will help you develop practical and analytical decision-making skills through class discussions, lectures, team projects, and simulations.
Almost 25 percent of Babson students go into marketing-related jobs, including sales, market research, marketing analytics, social media and advertising, digital marketing, sustainable marketing, sports marketing, brand management, and retail. The undergraduate marketing concentration is flexible, and provides business and marketing classes related to your specific marketing interests.
What You Will Study
The marketing concentration consists of two required courses and two electives. Additionally, students can opt to focus their studies in one of six marketing career paths oriented toward either creating value, communicating value, or delivering value.
Required Courses
Students are required to take Strategic Marketing (the capstone course) and one of the following: Consumer Insights & Research, Digital Analytics, or Marketing Analytics. If more than one course is taken from the latter options, the additional course(s) can count towards the concentration electives.
This capstone course is focused on creating and implementing a successful marketing strategy in a competitive marketplace. Students develop strategies to minimize problems and/or capitalize on current opportunities in the marketplace. Because this is an advanced experiential course, students also create a strategic marketing plan for a real-life client project.
Marketing research is simply an organized way of developing and providing information for decision-making purposes. The quality of information depends on the care exercised at each step of the research process. In this course, students learn how to formulate a research problem, determine a research design, and evaluate methods and develop instruments for data collection. They then analyze the data and recommend the appropriate action to management.
Learn how to utilize industry-leading digital analytics tools to collect and analyze consumer data to support decision-making and the development of marketing strategies that are informed by those insights. This includes social media listening, consumer sentiment monitoring, and share of voice competitor analysis. You will also use a web analytics platform to learn how to track, segment, and measure the online and mobile device usage behaviors of customers and visitors.
This course introduces the benefits of using a systematic and analytical approach to marketing decision-making and integrates marketing concepts with practice. Students "learn by doing" as they explore the relationships and patterns in customer and marketing data. Advanced analytical software is used to perform predictive analysis techniques that are applied in the marketing field.
Electives
Students will also choose two electives from more than a dozen course offerings. Explore some of your options below.
Retailers represent the consumer-end of the supply chain, providing a connection between the general public and suppliers. Retail management is more than just running a commercial business; it requires real estate investments, staff and stakeholder management, and general decision making. This course focuses on experiential learning, as you take the theoretical ideas into the real world.
This course introduces students to the complexities of integrated sustainability from a managerial perspective. Today's sustainability issues are all encompassing and include strategies for managing structural injustice challenges, and ecological integrity concerns throughout the entire ideation to go-to-market process. Firms must make thoughtful investment and resource decisions and marketers must learn to adapt their marketing strategies to sustainable products and services.
How do customers learn about and choose one product or service over another? The answer is social media and advertising. In this course, students learn how to effectively communicate to target segment(s) across social media platforms and how to coordinate social media with an overall advertising strategy. This course first explores online consumer behavior and microtargeting, then discusses content and creative strategy planning. Students then examine how to apply these strategies to social media platforms, while integrating with traditional media.
This interdisciplinary course draws on research from sociology, psychology, strategy and economics, focusing on the factors that shape consumer needs and influence buying behavior. Students explore how individual behavioral variables and group influences affect the consumer decision-making process, and learn how to analyze marketing programs to improve consumer satisfaction.
Immerse yourself in creative thinking in this virtual internship experience in a "virtual" best-of-breed advertising agency where students learn about developing effective advertising alongside some of the most talented and experienced advertising professionals in the industry. The "virtual" ad-agency internship experience provides students with real-world learning in all aspects of current advertising and firsthand exposure to exciting career paths they may not otherwise encounter in a conventional advertising course.
The purpose of this course is to understand the nature and functions of marketing in a global context, specifically marketing to multiple countries simultaneously. Students are exposed to different cultures and environments, analyze global market opportunities, and develop global marketing strategies that leverage experience, knowledge and investments across multiple countries.
You Will Learn From the Best
At Babson, our faculty are experts, innovators, and forward thinkers in their chosen fields. Here are just some professors sharing their expertise and support with our students.
Lauren Beitelspacher
Lauren Beitelspacher's research interests include: buyer-supplier relationships, retail management, and the retail supply chain. Her research concentrates specifically on the relationships with retailers and manufacturers, with a primary focus in the athletic, outdoor, and sporting goods industry.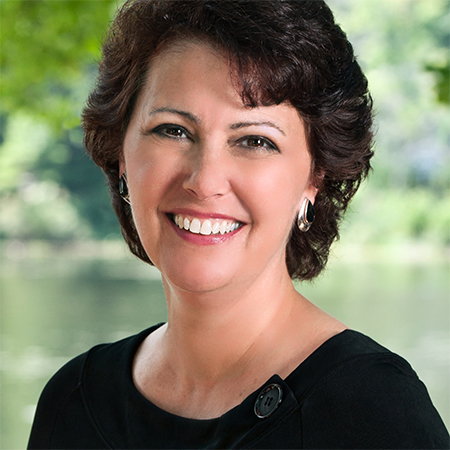 Sandra Bravo
Sandra Bravo specializes in marketing entrepreneurship, strategy, and communications. Outside of Babson, she is the former founder and owner of a marketing consultant firm for small and medium sized businesses called Bravo Communications. Currently, she is the founder and president of the 440K Project, Inc., a non-profit focused on the humanitarian crisis within the foster care system.
Richard Hanna
Richard Hanna is an expert in marketing research, promotions, and digital marketing. His current research examines the complexity and impact of storytelling across multimedia channels on consumer attitudes. He also conducts research in consumer decision-making, technology usage, and ethics/leadership.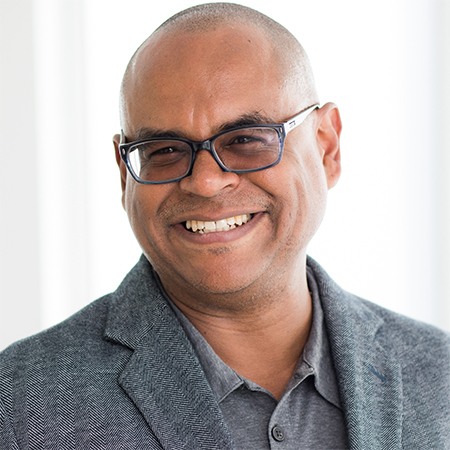 Gary Ottley
Gary Ottley's research interests include socially-conscious marketing, the role of marketing in addressing societal issues, and marketing education pedagogy. Ottley worked in marketing consulting for over a decade before coming to Babson, managed large marketing projects, and oversaw the implementation of strategic marketing and pricing initiatives for both Fortune 500 companies and smaller entrepreneurial ventures.