Babson Supports Part-Time Students
Enrolling at Babson means joining a global community of groundbreaking entrepreneurial thinkers and innovators. As you consider your options for financing your program, take a moment to familiarize yourself with the merit awards and scholarships for part-time graduate students. When you apply, you're automatically considered for a range of awards.
These awards are just one of many sources to help fund your program. We'll help you understand your full scope of options so you can put together a holistic picture of how you will finance your degree.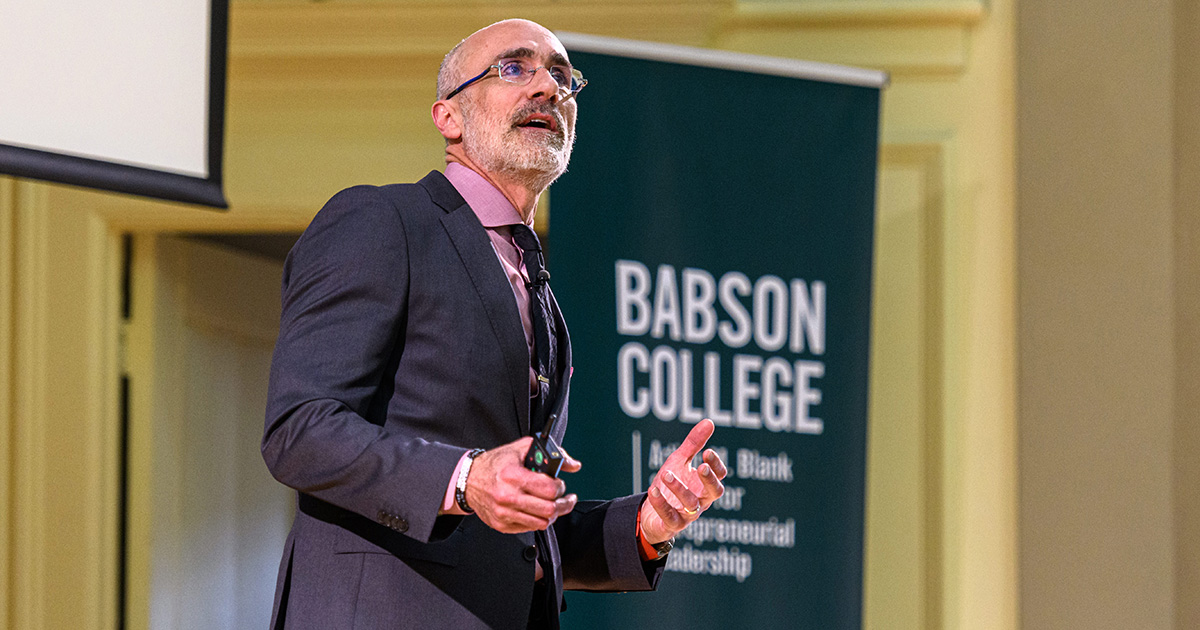 Why Entrepreneurship Is Key to Lifelong Happiness
"The idea of opportunity and boundless adventure, that's central to entrepreneurship. And, I think one of the most important characteristics, the most important ingredient of entrepreneurship, is happiness."

– Arthur C. Brooks, bestselling author and acclaimed social scientist
Read the Story
Part-Time MBA Scholarships
When you apply to Babson, you'll automatically be considered for a range of part-time student scholarships. These awards range from $3,000 to $7,500. Students will be evaluated based on academic and professional success as well as personal merit. Note that these are one-time and non-renewable rewards. The funds will be evenly dispersed in your first academic year.
Part-Time MBA Diversity Leadership Scholarships
Babson recognizes the importance of leaders who can contribute to the rich diversity of our MBA community of creative entrepreneurs and thought leaders. These awards provide students with a one-time $5,000 scholarship. This amount will be evenly dispersed in your first academic year.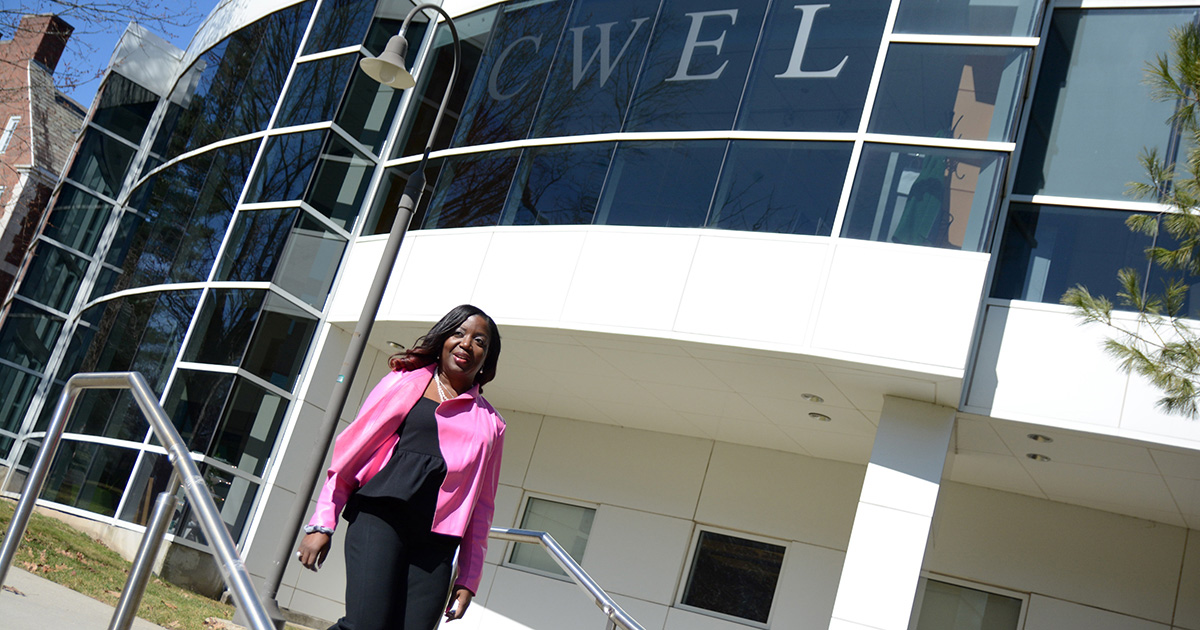 Leading a Community of Women Entrepreneurs
"Babson has created something that is revolutionary. We're creating this opportunity, this movement of change and empowerment."

– Shakenna Williams '94
Founder of Babson's Black Women's Entrepreneurial Leadership Program
Executive Director of the Frank & Eileen™ Center for Women's Entrepreneurial Leadership (F&E CWEL)
Read the Story
Part-Time MBA Women's Leadership Scholarships
At Babson, we empower women in business. Graduate students committed to women's entrepreneurial leadership are considered for these one-time $5,000 awards. Scholarships are evenly dispersed in your first academic year.
Blended Learning Scholarships & Fellowships
Blended Learning MBA Florida Residency Scholarship
Babson will provide one student with a full-tuition scholarship to study in this exciting Miami-based program. To qualify, you must apply by August 1, indicating your permanent Florida address in your application. This award is granted only to Florida residents after Babson's review, at which time you'll receive an Affirmation of Florida Residency form.
Additional Blended Learning MBA Scholarships
Additional scholarships are available for Blended Learning MBA students with amounts ranging from $2,500 to $15,000, and are awarded based on a holistic review of candidates' academic and professional achievements.

Babson is deeply committed to fostering a vibrant community of entrepreneurial leaders, and as such, provides a variety of community-based scholarships geared toward enriching the diversity of the graduate network. This includes awards like the MBA Diversity Leadership Scholarship, the MBA Women's Leadership Scholarship, and the Community Scholarship.

As Strategic Alliance members, Blended Learning MBA students are eligible for a scholarship in the amount of $10,000 for the unique experience they will bring with them as a seasoned professional.
Blended Learning MBA Full-Tuition Fellowships
The following full-tuition fellowships are offered to the most highly qualified candidates who apply to the Blended Learning MBA program:
Blended Learning MBA Fellowship
Blended Learning MBA Babson Fellowship
Blended MBA Diversity Leadership Fellowship
Blended MBA Olin Fellowship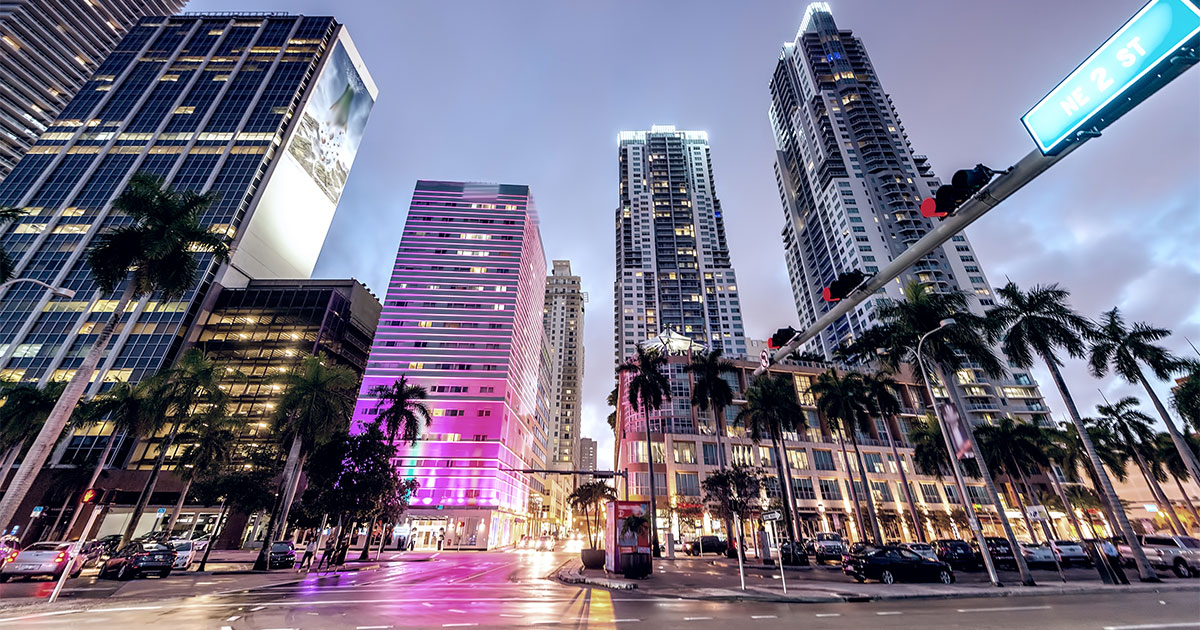 Get an Inside Perspective on Business Life in Miami
Beautiful weather, stunning vistas, a burgeoning tech scene, diverse culture, and pro-business tax policies come together to create an exciting environment for young entrepreneurs in Miami, Florida.
Babson Students in Miami