Forest Hall
Forest Hall is one of the largest buildings on campus and houses a large number of our first-year students.
Upon entering this hall, you can easily sense the energy and liveliness happening all around. First-year students living here are placed in single, double, triple, or quad rooms. There also is a lounge on the first floor, which students often use to study, watch movies, and socialize with their peers.
Forest is staffed by six resident assistants (RAs), an assistant area coordiator, and an area coordinator who oversees the day-to-day operation of the residence hall and provides direct supervision to their RA staff.
Area Coordinator: Dario Guerrero
Assistant Area Coordinator: Irma Zamarripa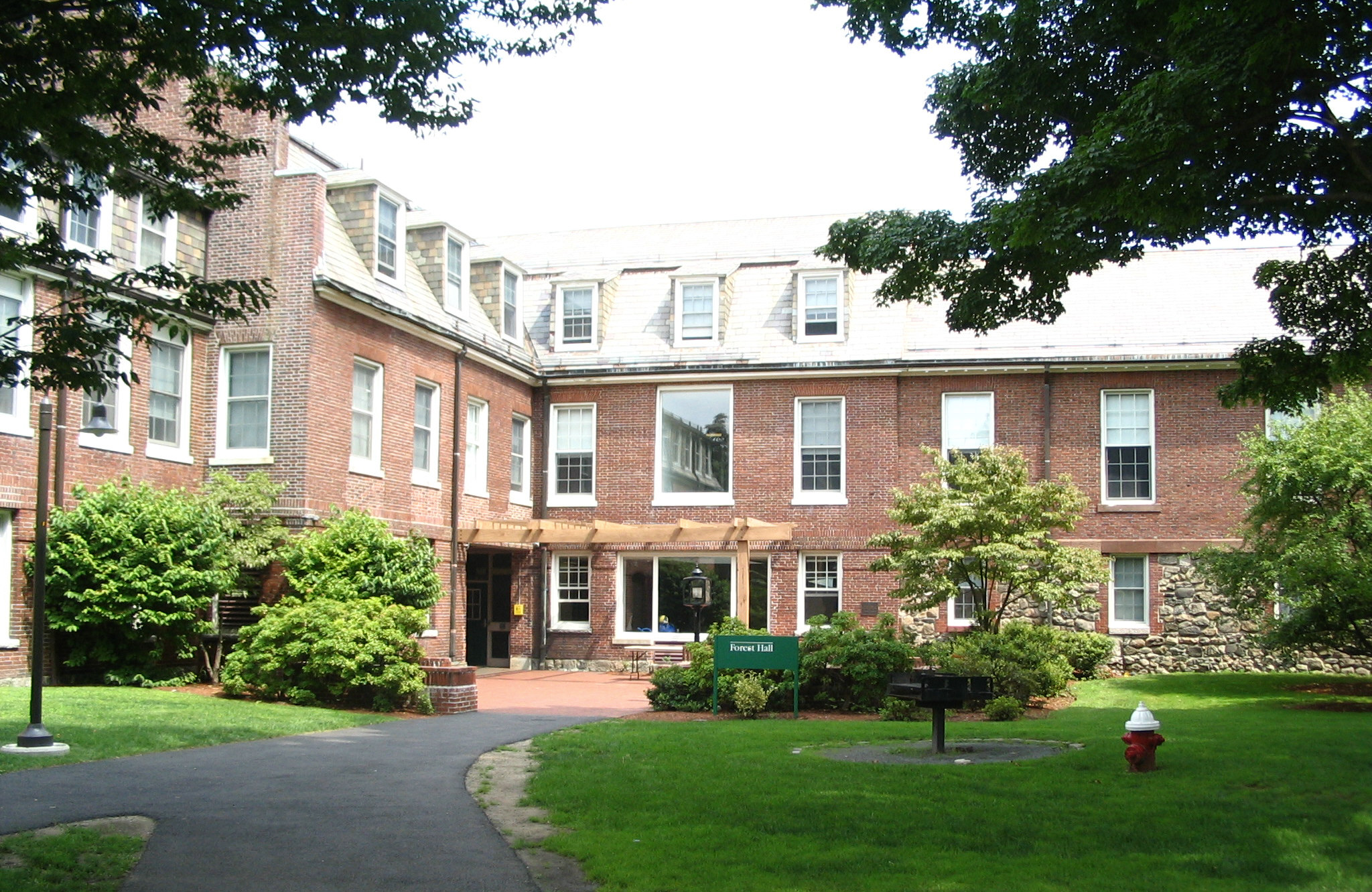 Room and Hall Features
2023–24 Room Rates: $5,308 - $6,802 per semester
Occupancy: 150
Number of Floors: 3
Room Types: Single, double, triple, quad (room layouts and square footage will vary)
Furniture: Loftable bed (extra-long twin), dresser, desk, desk chair, bookshelf, closet/wardrobe, blinds/shade, trash can, recycling bin. Furniture cannot be removed.
Gender: Gender specific by hall/wing
Bathrooms: Gender-specific community bathrooms (showers, toilets, sinks)
Building and Room Access: Babson College ID card to access building and room key to access room. Residents must sign for the room key upon arrival on campus.
Lounge(s): Yes
Lounge Television(s): Yes
Trash/Recycling Room: Residents are responsible for disposing of all personal trash and recycling in the receptacles provided in the hallway. ​​​​​​​​​​
Location: Campus Map
Forest Hall is scheduled to have air conditioning and an elevator installed by Fall 2018.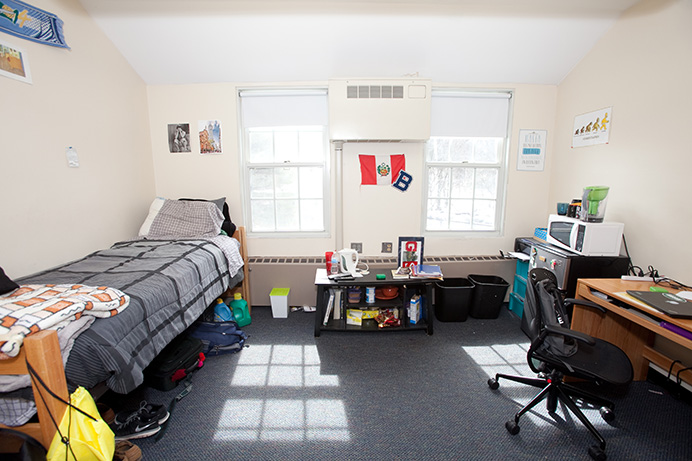 Air Conditioned

Common Kitchen

Elevator

Grill

Hydration Station

Laundry Room

Meal Plan Required

Vending Machine