Graduate Diversity, Equity, & Inclusion from the Inside Out
You can't lead well if you're not leading inclusively. Babson's award-winning learning framework—Entrepreneurial Thought & Action® (ET&A™)—holds inclusive leadership at its core. Without diversity, you fail to be truly entrepreneurial. Without equity, the foundation you set your pursuits on will crumble. Without inclusion, the full potential of our world can't be realized.
The Babson community is united in the understanding that our role as entrepreneurs is to create both economic and social value in a way that is diverse, equitable, and inclusive. Welcome to Babson, where graduate diversity, equity, and inclusion is approached from the inside out.
To know that I'm a part of a community that cares about what's happening with you individually and that they're going to make changes to ensure that your student experience is the best one possible, that's invaluable to me. And, it helps to lift up my own voice and for me to feel empowered and powerful to share my own stories. It's amazing work that the College is doing.
Ashley Patterson MBA'22
Co-President of the Babson Black Graduate Club
As Committed to Learning as Teaching
Babson faculty have created the Inclusive Teaching Training Program (ITTP) to make sure our community values flow throughout curriculums and stimulating classroom conversations. The program educates faculty members about the notions of privilege and power, and it helps raise awareness of social intersectionality. This training supports faculty in engaging you and the material in deeper ways.
Babson also launched the Diversity, Equity, Inclusion and Belonging (DEIB) Learning Platform in February 2021. The DEIB Learning Platform is becoming a part of the welcome experience for new students at Babson. It helps you build skills and knowledge to engage in respectful, meaningful, and constructive dialogue around diversity, equity, inclusion, and belonging.
I learned early on from my dad that you have power as an individual. You use your power, which he always said was a gift from God, to make a difference. You use your power to help all of humankind to have justice and dignity.
Jane C. Edmonds
Vice President, Programming and Community Outreach
Babson College
Creating Community for Everyone
Babson graduate students come from all industries and sectors: from technology, arts, financial services, and retail to family businesses, startups, nonprofits, and corporate businesses. Of our full-time graduate students, 68% are international and 39% are women. Building on this rich environment, we offer experiences like cross-cultural teamwork, global case study discussions, study abroad, and internationally focused events.
The Babson community is supportive, non-conformist, diverse, and not afraid to put itself out there. Babson is a place where everyone wants to be friends with everyone. Prepare to put yourself out there and embrace the diverse cultures and backgrounds! Take advantage of the Babson resources and faculty; they are one of a kind.
Drishtee Gupta MSF'20
Financial Analyst, Calyx Containers
With over 25 graduate student-led clubs and organizations as well as a wide range of initiatives across the broader Babson community, there are diverse opportunities to make connections. See a sampling below of some of the opportunities to get involved. For information on groups like the India Graduate Club, European Graduate Club, Babson Net Impact Graduate Club, and more, visit Clubs and Organizations.
Black Graduate Club
Johnpaul Kambazza MBA'20
Former member of the Black Graduate Club
"Unlike any I have known in terms of actively reaching out and giving back. I feel lucky to be a part of this amazingly kind and richly diverse community."
Babson Latin American Club
Isabel O'Dogherty MBA'20
Former co-president of LATAM Club
"The Babson network is one of the strongest assets Babson has. In my case, the LATAM network is incredible and very strong. There are some very successful people that are willing to take your calls just by knowing you come from their alma mater. I know that even as I return to Mexico, this network will be extremely helpful throughout my career."
Babson Women in Business Club
Jianmei Kochling MBA'21
Participant in Women in Business Forum
"The technology and medicinal world is changing rapidly, yet (we are in great need of) entrepreneurial leaders with the right skills … especially women leaders are still few and far between. As a female leader, I am looking forward to being one of the great leaders."
Babson Out Network
Sarah Stefanon MBA'21
Former president of the Babson Out Network
"Initially, I sought Babson because of its highly regarded reputation in entrepreneurship. What sold me was the community. I came for a visit, sat in on a class, had lunch with professors and students, and immediately realized that they were the kindest, most diverse group of people and personalities I had ever been around. I wanted to experience more of that and get a phenomenal education on top of it."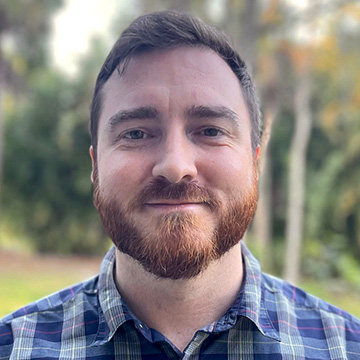 Babson Veterans Club
Evan Weaver MBA'22
Former President of the Veterans Club
"Babson is an extremely unique atmosphere that inspires you to act on your ideas and be bold with decisions as supported by knowledge and learning."
Babson Sustainability and Energy Club
Utkarsh Vivek MBA'20
Former VP of Sustainability and Energy Club
"Babson's community is all about collaboration and empowerment. You will get help whenever you seek it. I have been so grateful to the community for all my minor and major accomplishments for it would not have been had it not been for the community."
The most surprising thing about Babson College is definitely the culture. Babson is so open to diversity, and the environment just nurtures learning.
Kaylin Goncalves MSEL'20
Course Operations Specialist, Online Learning Initiatives
Holding Multicultural and Identity Programs
Through the Multicultural and Identity Programs at Babson, you can explore, develop, and make connections in your own complex identities—while also engaging with the full range of diversity in the Babson community.
Events
Plan and attend such events as the Multicultural Festival, Heritage Month programs, O.N.E. Week, the Black Affinity Conference, the Lavender Graduation, MLK Jr. Legacy Day, and more.
Trainings, Symposium, and Forums
Participate in LGBTQ+ Safe Zone Trainings, educate your peers and the wider Babson Community on diversity and social justice, and lead cultural events on campus such as Global Entrepreneurial Leadership Forum and the Adversity In Diversity Forum.
Pioneering in Women's Entrepreneurial Leadership
The Frank & Eileen™ Center for Women's Entrepreneurial Leadership (F&E CWEL) is the first center focused on women entrepreneurial leaders at a business school. It is a hub of research and support for women entrepreneurs. The center impacts the larger Babson ecosystem, as well as national and international understanding of women entrepreneurial leaders.
The center understands the importance of intersectionality, and also offers such programs as the Black Women's Entrepreneurial Leadership Program.
The MSEL cohort has embodied the world on a micro-scale. We united more than 20 nationalities with completely different functional backgrounds in a tight-knit community. Working with and learning from my peers in class has had the most tremendous impact on how I view global challenges, cultural contexts, and the benefits of working in a diverse team.
Franziska Ibscher MSEL'20
Product Manager, Next Gen HQ

Building the Babson Black Alumni Alliance
The Babson Black Alumni Alliance runs BBAA Means Business to help Black alumni who have their own business. Support can take the form of connecting entrepreneurs with more business opportunities, professional development, or financing. The BBAA runs a series of annual events and also is working to bring more Black alumni speakers into the classroom at Babson.
Shifting to an Antiracist Writing Center
"Rather than seeing diversity, equity, and inclusion as a unit or part of training, my goal is that it's just what we do in the same ways we talk about how to tutor writers."
Kristi Girdharry
Lecturer and Director, Babson Writing Center
Embracing a Multi-Faith Community
Babson is proud of the religious diversity of our community. A multi-faith chapel acts as the meeting ground for religious and spiritual connection, community, and learning. You can connect directly with diverse faith leaders and student faith groups here.
We meet weekly to discuss faith and work and how we can start, manage, or invest in businesses with a Biblical worldview. I've hosted speakers for our meetings where we spoke about these topics, the most recent being a discussion about Redeeming Capitalism.
C. Jacob Shotmeyer MBA'21
Former President of the Babson Graduate Christian Fellowship
Creating an Environment Where Students with Disabilities Thrive
Babson offers an environment where students with disabilities can have a full and successful graduate experience. Accessibility Services collaborates with and empowers students with disabilities by coordinating support services and programs that provide equal access to education and student life.
Pursuing Changemaking Partnerships
Babson is actively growing partnerships to increase access to underrepresented groups.
Reaching Out MBA
Reaching Out MBA, or ROMBA, is an organization that supports MBA students who are LGBTQ+. Each fellow receives a generous scholarship and access to exclusive leadership programming, including an all-expenses-paid retreat.
It's empowering. Everyone needs a support system. ROMBA gave me the confidence to live my life, to have that confidence going into business school. I am forever grateful for that.
Alexandra Tapley MBA'19
ROMBA Fellow
Management Leadership for Tomorrow (MLT)
Management Leadership for Tomorrow is a national nonprofit addressing the imbalance of Black CEOs at Fortune 500 companies and of Black students in business school. MLT offers support in getting ready to apply to business school, succeeding once you're accepted, and transitioning to a successful career.
My high school didn't prepare me for standardized testing. I would have taken the GMAT once, gotten a low score on it and said, 'Forget it.'
Cliff Worley MBA'12
MLT program participant
Senior director of portfolio growth marketing at Kapor Capital, a venture capital firm that invests in tech startups committed to closing gaps of access, opportunity, or outcome for people of color
Creating Equitable Value
The Institute for Social Innovation and Babson Social Innovation Lab helps students and stakeholders to create social, economic, and environmental value simultaneously. Take part in deep conversations, join action tanks to address the U.N. Global Goals, or work on current social impact challenges through Inventureships, Babson Board Fellows, and service immersion programs.
Connecting You with Financial Opportunities
Don't allow your situation to limit your possibilities. Babson offers a range of funding options to make sure you can pursue your goals and make the world a better place.
Babson Diversity Leadership Fellowship
The Babson Diversity Leadership Fellowship is a full-tuition scholarship awarded to a range of candidates with the greatest potential for leadership in creating a richly diverse community at Babson. No separate application is required; recipients are selected based on the strength of each candidate's admission application.
Babson Diversity Leadership Scholarship
Diversity Leadership Scholars receive $10,000-$30,000 per academic year depending on the program, in addition to partial conference funding and further community engagement opportunities.
Sharing the Business Case for DEI with the World
Diverse, equitable, and inclusive thought and action are at the core of what it means to practice entrepreneurial leadership. Learning to think, act, and build relationships that uphold these values is a part of learning how to create both economic and social value.
As entrepreneurial leaders pursuing what's good for the world, we know these values simply matter. We also strongly believe that what's good for the world is good for business. Diverse and inclusive organizations outperform their peers by wide margins.
better decisions, with 87% of the Most Admired Companies seeing positive impact
more likely to capture new markets
more likely to see ideas productized
higher innovation revenue for companies with above-average diversity
Leadership Invested in the Work
Babson College is invested in diversity, equity, and inclusion. These values span the entire college. Babson has formalized the commitment to DEI through a set of concrete goals, pursued under the leadership of a dedicated council.
Babson believes that you can't be an entrepreneurial leader if you aren't inclusive and if you don't understand the diversity of the environment.
Stephen Spinelli Jr. MBA'92, PhD
President, Babson College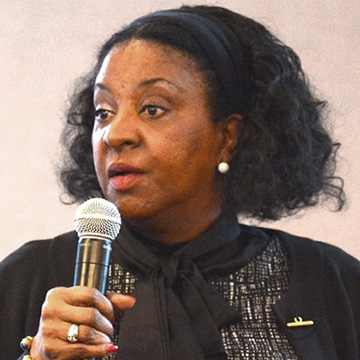 Sadie Burton-Goss, PhD
Chief Diversity and Inclusion Officer
Sadie Burton-Goss drives the strategy behind Babson's mission to create and sustain a culture of inclusion for students, faculty, staff, and alumni.
Burton-Goss has 20 years of experience in diversity and inclusion. As an entrepreneur, she founded Goss Associates, which guides Fortune 1000 companies, educational institutions, and small businesses to further their missions and strategies through the effective leadership, engagement, and leveraging of diverse talent.
Natalie Williams-Rispoli
Director of Multicultural and Identity Programs

Natalie Williams-Rispoli works with campus partners throughout the college to engage in student programming that promotes diversity, equity, inclusion, and belonging. She is actively involved with the College's Diversity Leadership scholars and development of First Generation student programming.
Natalie is a Certified Diversity Trainer who brings 30 years of experience working with individuals and families in both the public and private sectors with specific expertise in program planning and crisis response management. Her entrepreneurial experience includes her own training consultant work developing and delivering curriculum for adults re-entering the job market.
"We work to support students to feel a sense of inclusivity and belonging across identities, every dimension of identity, those that are visible and those that are beyond what we observed physically."
Terrance Gresham
Associate Director of Diversity and Inclusion, Graduate Admissions
F.W. Olin Graduate School of Business

Terrance Gresham leads the diversity recruitment efforts for Babson College's graduate programs. He also is responsible for building partnerships with key organizations that work with developing professional talent. His efforts have led to a dramatic rise in the number of students enrolled from underrepresented backgrounds, and an increase in the College's visibility among strategic partners working with prospective graduate candidates.
An award-winning diversity recruitment professional, he brings extensive higher education experience in admissions, recruitment, academic advising, and student services, including stints at Northeastern University and Georgia Tech's Scheller College of Business. Gresham also serves as the advisor to the Babson Black Graduate Club.
We work to support students to feel a sense of inclusivity and belonging across identities, every dimension of identity, those that are visible and those that are beyond what we observed physically.
Natalie Wililams-Rispoli
DIRECTOR OF MULTICULTURAL AND IDENTITY PROGRAMS