Notable Alumni
With more than 44,000 alumni working across organizations, industries, and functions of all kinds and in 128 countries, Babson College graduates are creating economic and social value around the world.
Babson's alumni continually achieve great successes. Our graduates go on to start businesses and lead companies, bringing entrepreneurial leadership skills and thinking to a variety of industries. That may mean managing a hospital, leading an international corporation, or founding their own shoe company. In every case, Babson's alumni are proven entrepreneurial leaders in their fields.
#1
For Entrepreneurship (MBA)
U.S. News & World Report / 30 consecutive years
#1
For Entrepreneurship (Undergraduate)
U.S. News & World Report / 27 consecutive times
#1
[Ranking for the] Percentage of Alumni Who Start a Business after College (MBA)
Financial Times, 2018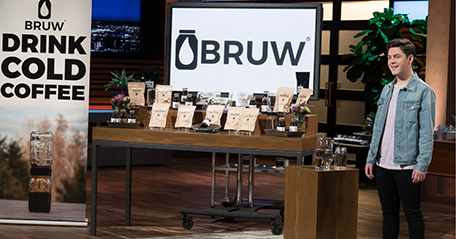 Babson Grads on "Shark Tank"
Since the premiere of "Shark Tank," alumni from Babson's undergraduate, graduate, and executive education programs have entered the tank to pitch their products. Meet a few of them (and see who made a deal …)
Read More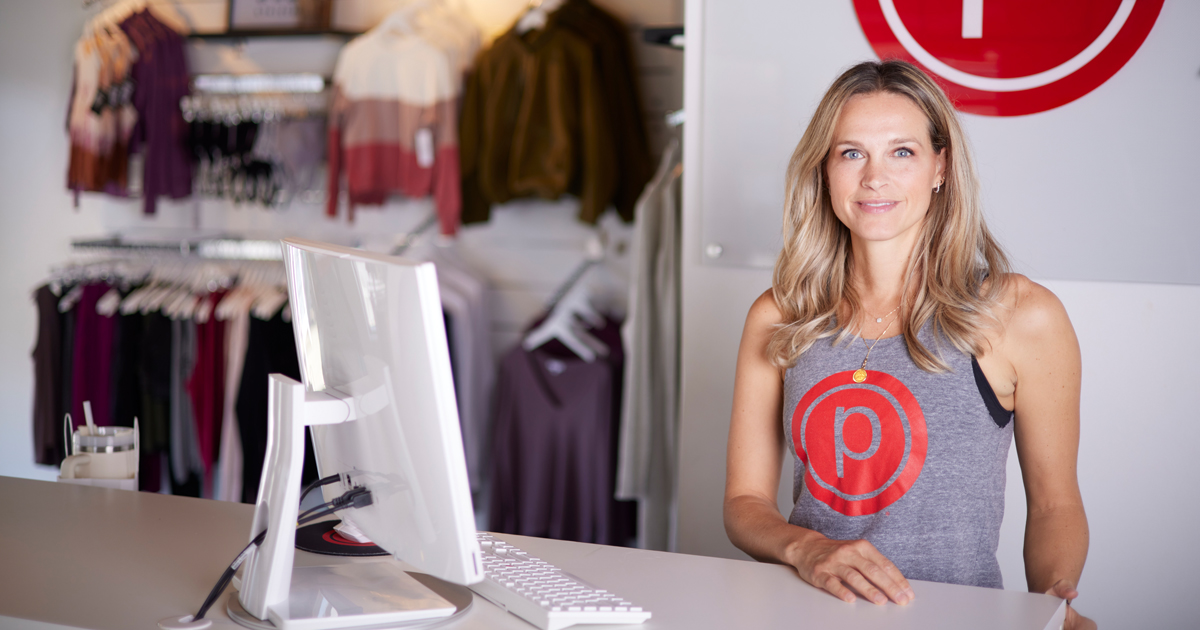 The Babson Alumni Faces of Franchising
From Big Macs in Bahrain to sandwich shops in Las Vegas to barre classes in Western Massachusetts, Babson alumni are thriving in the world of franchising. Here is a look at just a few alumni who have found success and happiness in franchising.
Read More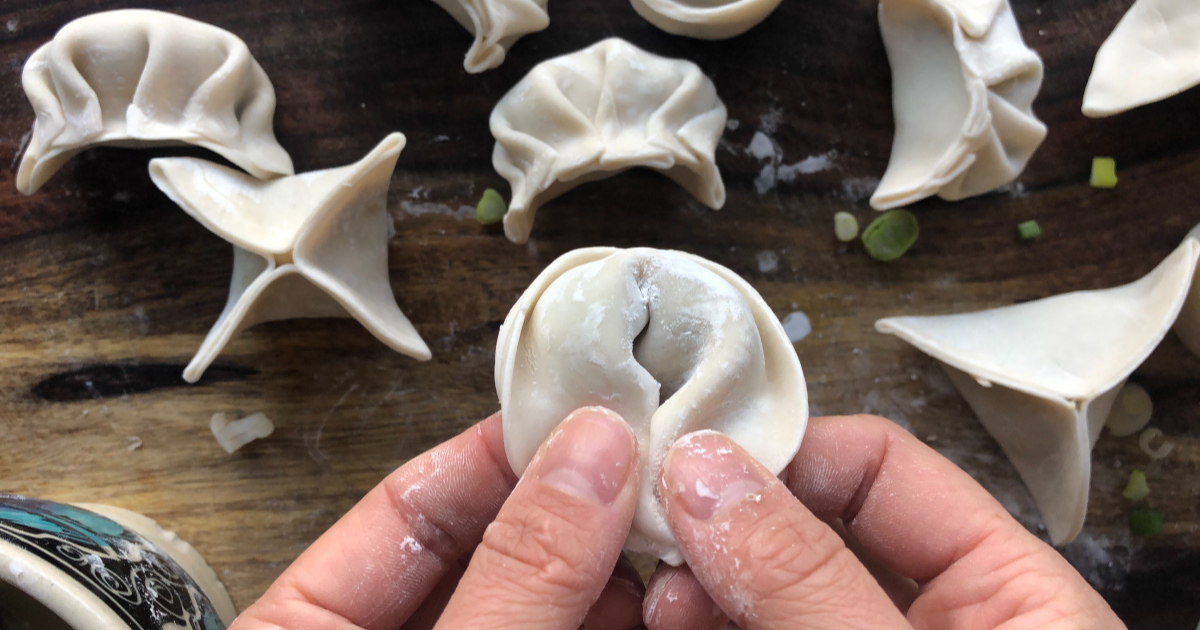 Risk Takers, Problem Solvers, Dumpling Makers
Alyssa Lee MBA'17 and Annie Campbell MBA'17 bring innovation, entrepreneurial leadership, and dumplings to Boston's restaurant industry.
Read More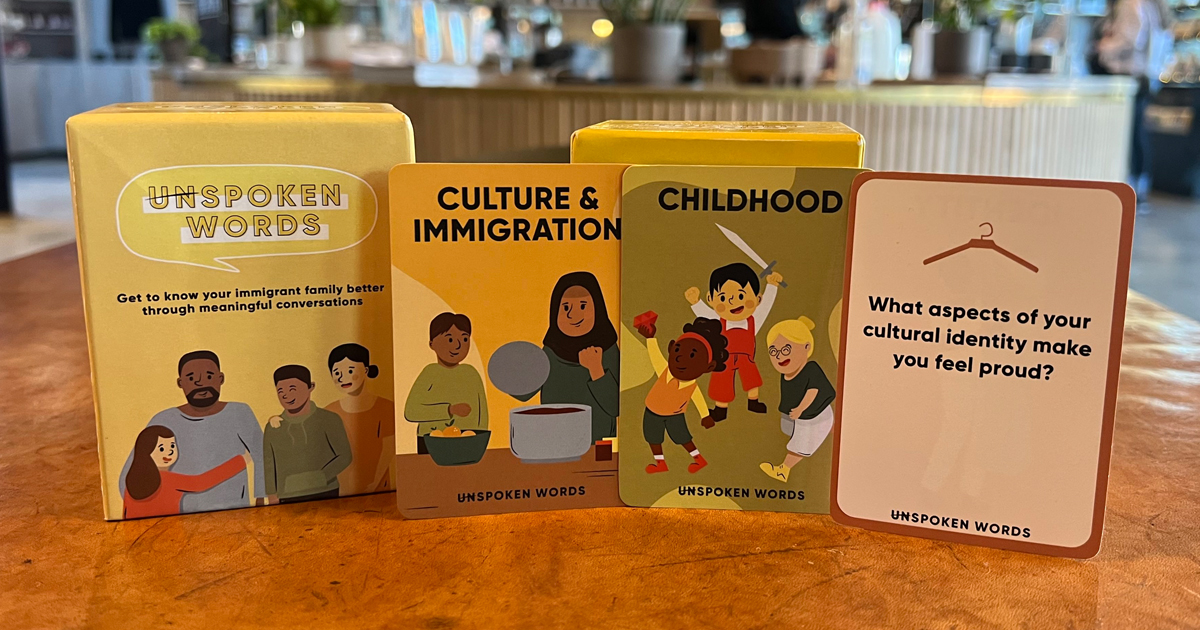 Babson Alums Lauch a New Card Game
Founded by Rebecca Jiang '21 and Misha Lau '21, Unspoken Words is a card game designed to spark meaningful conversations within immigrant families.
Read More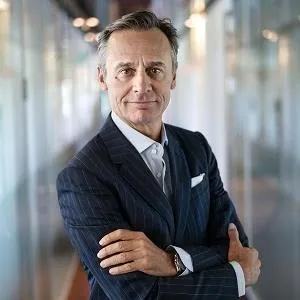 Family Entrepreneurship
Ernesto Bertarelli '89 understands the importance of family-focused entrepreneurship. He is the third generation to run his family's pharmaceutical business. Now, he's partnering with Babson to expand the impact of enterprising families around the world.
Read More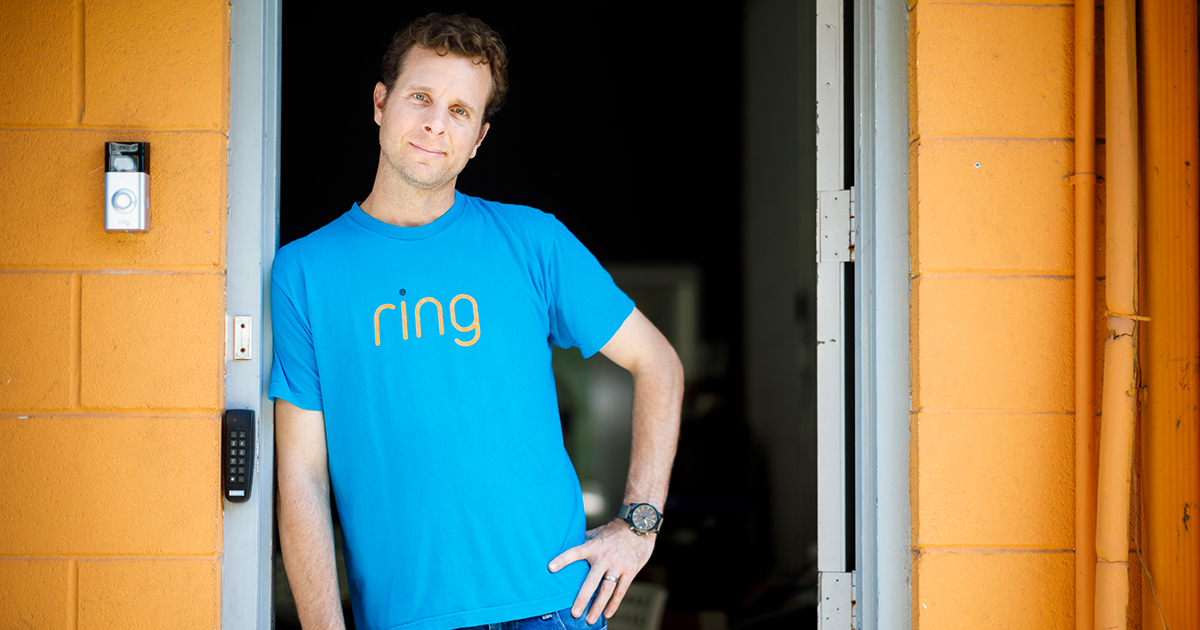 Jamie Siminoff '99 and the Power of Entrepreneurial Thinking
Jamie Siminoff '99, the famed founder and inventor of Ring, is now helping bring entrepreneurial thinking to the field of medicine.
Read More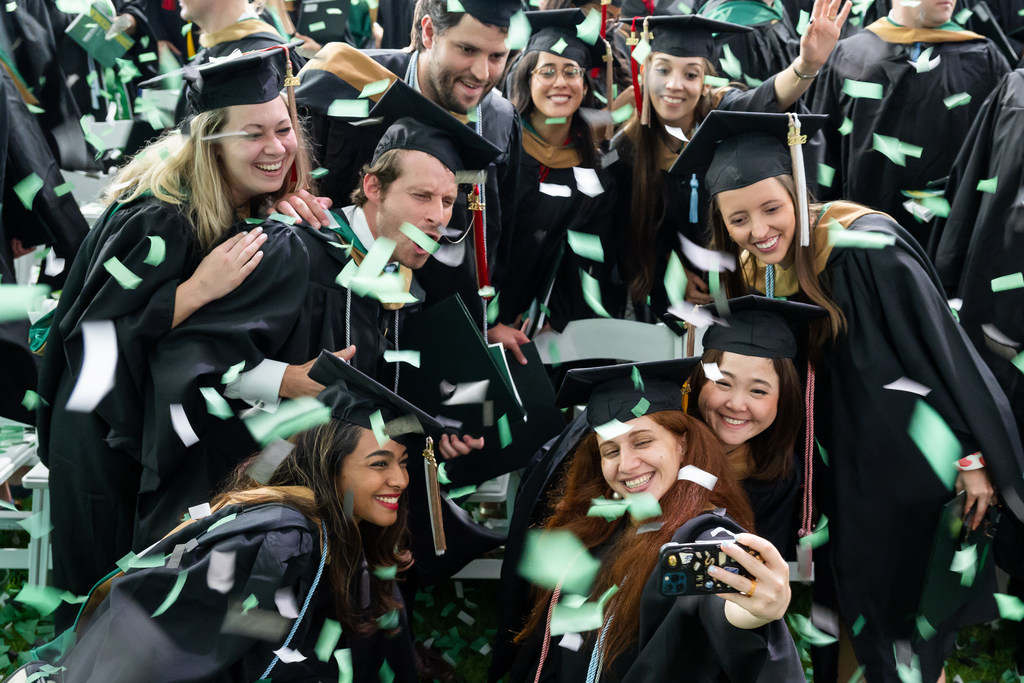 Notable Alumni
All of our alumni are doing incredible work. Meet just some of the college's notable alumni who demonstrate the versatility of a Babson degree.
While entrepreneurs are often involved in multiple ventures over the course of their careers and work across industries and roles, we wanted to make it easier for you to find alumni. As such, we've organized alumni by the industry they are most notably tied to.
Akio Toyoda MBA'82, MP'14: President and CEO of Toyota Motor Corporation.
Edward Maurice Bronfman '50 (1927–2005): Founder of Edper Investments (now called Brookfield Asset Management) and owner of the Montreal Canadiens hockey team from 1971 to 1978.
Anthony Chiasson '95*: Hedge fund manager and co-founder of the hedge fund management firm Level Global Investors LP.
Matt Coffin '90: Founder and former President of LowerMyBills.com. In 2009, he was named to the Alumni Entrepreneur Hall of Fame by the Arthur M. Blank Center for Entrepreneurship.
Bob Davis MBA'85: Managing partner of Highland Capital Partners. Former President and CEO of Lycos, a web search engine, which he led to the fastest initial public offering in history.
Frederic C. Hamilton '48, H'98, MP'82 (1927–2016): Founder of Hamilton Oil Corporation and, later, chairman of The Hamilton Companies LLC, a group of companies active in oil and gas, real estate, and more.
Peter R. Kellogg '64: Led Wall Street firm Spear, Leeds & Kellogg until its sale to Goldman Sachs.
John LeFevre '01: Former Salomon Brothers and Citigroup investment banker and bond syndicate executive.
Peter E. Madden '64 P'04 Honorary Trustee: Former President of the State Street Corporation. Served one term in the Massachusetts House of Representatives.
David G. Mugar '62 (1939–2022): Former CEO and chair of Mugar Enterprises, a real estate and investment firm.
Gunnar S. Overstrom Jr. '65 (1942–2001): Former Vice Chairman of FleetBoston Financial (now a part of Bank of America) and the former president and chief operating officer of the Shawmut National Corporation.
Arthur M. Blank '63, H'98: co-founder, former CEO of The Home Depot. Learn more about the Arthur M. Blank Center for Entrepreneurship.
Richelieu Dennis '91*: Founder, CEO, and Executive Chairman of Sundial Brands, a maker of top hair, natural bar soap, and bath and body brands, as well as Founder and Chairman, Essence Ventures.
Andrew Heath MBA'12 and David Heath '05: Founders of Bombas, the one-for-one sock company.
Rudy Crew '72, H'96: President of Medgar Evers College. Former Chief Education Officer in Oregon (2012–2013) and chancellor of the New York City Department of Education (1995–1999).
Count Enrico Marone Cinzano '85: Artist whose work incorporates reclaimed, sustainable, and recycled materials, built using eco-friendly construction.
Gustavo Cisneros '68, H'19: Chairman of Grupo Cisneros, a conglomerate of companies—media entertainment, digital media, property investment, and more—focused on Latin American and Spanish-speaking consumers.
Stephen Gaghan '88: Screenwriter and director who wrote the screenplay for Traffic, winner of the Academy Award for Best Adapted Screenplay. He also wrote and directed Syriana, Abandon, and Dolitte.
Linda Pizzuti Henry '00, H'19: CEO, Boston Globe Media Partners.
Mir Ibrahim Rahman '00: CEO of Geo Television Network, a Pakistani pay television channel.
Jack Tilton (1951–2017) '74, P'09: Art dealer.
Nelson Woss '91: Australian film producer of Ned Kelly and Red Dog.
Michael Bastian '87: known for his namesake label, Michael Bastian, and his work for brands such as GANT. Received the CFDA Menswear Designer of the Year award in 2011.
Ruthie Davis MBA'93: Founder, President, and designer of the fashion and footwear firm RUTHIE DAVIS.
Natasha Esch '93: Former President of Wilhelmina Models. Founded the Los Angeles-based interior design firm, Natasha Esch Design Interiors, as well as MONC XIII, a retail store in Sag Harbor, New York.
Mohan Murjani '67: Chairman of the Murjani Group. Developed, launched, and built brands including Tommy Hilfiger and Gloria Vanderbilt.
Christina "Chrissy" Sayare MBA'96†: Co-founder and CEO TBC Luxury resale.
Terrell Braly '77: Founder of Sandwich World, which was purchased and later became Quiznos. Produced music videos, short films, and more, including the Academy Award-nominated A Great Day in Harlem.
Cyril Camus '91*†: Chairman and CEO of Camus Groupe SA, a provider of high-end cognac and distributor of wines and spirits.
Andrónico Luksic Craig '76: Chairman of Quiñenco, a holding of the Luksic Group, as well as Compañía Cervecerías Unidas S.A., a Chilean producer of beverages.
Roger Enrico '65 H'86 (1944–2016): Former CEO of PepsiCo and Chairman of DreamWorks Animation SKG.
Daniel Frank Gerber '20 H'67 (1898–1974): Founder of Gerber Products Company.
Charles Dean Metropoulos '67, MBA'68: Executive chairman and CEO of C. Dean Metropoulos & Company, which focuses on buying and transforming brands in the food and beverage, consumer products, and other industries. Companies have included Pabst Brewing Company, Hostess Brands, and Mumm and Perrier Jouet Champagnes.
Somia Farid Silber '15*: Vice president of eCommerce, Edible Brands, LLC. Learn more about the Tariq Farid Franchise Institute.
Craig Robert Benson '77*: Former Governor of New Hampshire. Founded Cabletron Systems, later known as Enterasys Networks, a manufacturer of networking computer equipment.
Vincent E. Boles MBA'88: Major General U.S. Army, Retired.
W. Haydon Burns '34 (1912–1987): 35th Governor of Florida, 1965–67 and 35th Mayor of Jacksonville, Florida, 1949–1965.
Nick Collins '08: Massachusetts State Senator for the 1st Suffolk District (assumed office in 2018).
Princess Marie of Denmark: Attended 1995–97.
Kathleen M. Gainey MBA'89: Lieutenant General U.S. Army, Retired.
James A. Lewis '58 (1932–1997): The Libertarian Party's vice-presidential nominee in the 1984 U.S. presidential election.
Patricia E. McQuistion MBA'88: Lieutenant general U.S. Army, Retired.
Lafayette Morgan '58 (1931–2005): Former Economic Advisor of Liberia.
Ernest Dichmann Peek '29 (1878–1950): Major General, U.S. Army, Retired.
Gustavo Adolfo Carvajal Sinisterra MBA'84: 24th Ambassador of Colombia to France. President of Grupo Editorial Norma, a book publishing company, and President of Bico International SA, a plastics manufacturing company.
Don Strauch '49 (1926–2016): Former Mayor of Mesa, Arizona (​​1980–1984) and president of Strauchs' Stationers, Inc.
Deborah DiSanzo MBA'89: President, Best Buy Health and former CEO of Philips Healthcare Informatics.
John Kluge Jr. MBA'17*: Venture capitalist and philanthropist. Founder of Eirene, an angel investment firm that supports social causes; Toilet Hackers, focusing on sanitation projects in regions lacking adequate access to toilets; and Refugee Investment Network, which directs private capital to refugee entrepreneurs.
Ernesto Bertarelli '89: Swiss businessman and philanthropist. Learn more about the Bertarelli Institute for Family Entrepreneurship.
Deborah L. De Santis '85*: President and CEO, Corporation for Supportive Housing.
Peter Boss MBA'10: Former race car driver. Currently employed by WhaleRock Point Partners, a wealth management firm.
Matt Chatham MBA'11: Former NFL linebacker with the New England Patriots. Currently an NFL commentator for several outlets, including the Boston Herald and NESN.
Scott Fraser MBA'05: Former NHL hockey player for the Montreal Canadiens, Edmonton Oilers, and New York Rangers.
Will Langhorne '95: Race car driver sponsored by Porsche. Former Indy Racing League driver.
Bernard Lee MBA'99: Professional poker player.
Geoffrey Eric Molson MBA'96: Co-owner, CEO, and President of the Montreal Canadiens.
Alberto Perlman '98: Co-founder of Zumba Fitness.
Aly Raisman: Olympic gold medalist for United States women's national gymnastics team: Attended 2013
Scott Sharp '90: Race car driver in the United SportsCar Championship. Former Indy Racing League driver.
Jacob Sprague '07: Rugby player who started his rugby career at Babson and played for the USA Eagles rugby team.
William D. Green '76, MBA'77, H'07: Former executive chairman and CEO of Accenture, the global management consulting firm.
Joost A. de Jong '87, MBA'89: Director for Latin America & Caribbean, Veracode, an application security company.
Jamie Siminoff '99: Founder of Ring doorbells, acquired by Amazon for more than $1 billion.

Shop Babson Businesses
Easily shop businesses founded or owned by Babson alumni in one convenient online marketplace. Browse businesses or add your own!
Learn More
The Babson Alumni Community
Wherever you are in the world, Babson alumni are there waiting to help you make connections, talk through a business idea, or just grab a cup of coffee. There are active alumni clubs in 15 U.S. states and 32 countries, hosting more than 400 events each year.
There also are dozens of volunteer opportunities for alumni, from mentoring students in the various centers and institutes to serving as an admission ambassador.
Learn More About Babson
See how Babson has spearheaded entrepreneurship education for 100+ years and meet the people leading us into the next century.