Undergraduate Admission
A Babson College undergraduate education is not just a business degree. It's four years developing an invaluable skillset and mindset that shapes entrepreneurial leaders of all kinds to make a difference.
It's designed to train students to be agile thinkers. Curious and capable undergrads. Risk evaluators and takers. Problem solvers. Leaders and community members.
A Business School that Goes Beyond Business
Entrepreneurial leadership is in everything we do: from the classroom to the board room, from the residence hall to the athletic field. Our community strives for a better world, and Babson students are encouraged to be their authentic selves while thinking and dreaming big.
We don't just teach business. We are a home away from home and a place where your ideas can become a reality. We are Babson College.
Students Today, Tomorrow's Leaders
At Babson, you'll develop the leadership skills and knowledge you need to make an impact in today's world—and have fun along the way. During your time here, you'll be surrounded by talented and passionate peers from all over the world who will serve as meaningful connections and lifelong friends. You'll also gain unparalleled perspectives on real-world business challenges in the classroom and the real world. You'll emerge from Babson empowered to use the practical skills and knowledge you've learned here to create value for yourself and the world.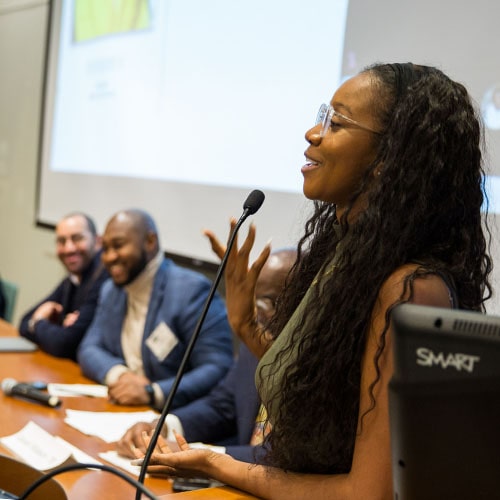 Why Babson
Discover why Babson is the best place for you to learn and thrive as an undergraduate business student.
It's no wonder Babson graduates are in high demand. With real-world experience and a can-do mindset, they're the entrepreneurial leaders our world needs most.
Rise to Tomorrow's Challenges
The demands of the modern world require thoughtful yet groundbreaking entrepreneurial leadership. Through our hands-on curriculum and extensive support network, Babson's undergraduate business school develops transformative leaders poised to meet the world's challenges.
Join Us at Babson
Seize your moment and begin your application journey today. For all first-year and transfer applicants, your first step will be to fill out and submit an application through the Common Application.
See Yourself at Babson
There's so much Babson for you to experience. Take the next step and learn more about the life of our students.