Share your Service
A Digital Mural that Needs Your Photograph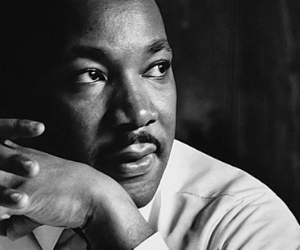 A Career of Humanity
"Make a career of humanity. Commit yourself to the noble struggle for equal rights. You will make a better person of yourself, a greater nation of your country, and a finer world to live in." - Martin Luther King, Jr., during the March for Integrated Schools in 1959
An Opportunity for the Babson Community to Immortalize their Service to Others
Babson is a community with the unique opportunity to engage in service to others, a philosophy that is embedded in our community culture. Babson continuously provides service to others ranging from service-learning projects, to student support for Cradles to Crayons, to a designated employee volunteer day provided by the College. We extol the virtue of careers of humanity, and then provide opportunities to carry out this important work.
To celebrate and amplify the importance of service, which is a legacy of Dr. King, we invite the entire Babson community (students, staff, faculty, and alumni) to share your images of service through photos. Simply take a photo of yourself and/or others in the community as they provide service to others. We will then compile these images to create a digital mural for our 20th Annual MLK Legacy Day event. This digital mural will be at Babson College for years to come so don't miss out on the opportunity to be a part of a powerful and exciting demonstration of Babson's collective effort in service to others.
All you have to do is:
Engage in a volunteer or service experience in your community
Take a photo of yourself while doing this good work (an iPhone photo is fine).
Email your photo to the 23-24 MLK Legacy Committee email at multiculturalandidentityprogramsmip@babson.onmicrosoft.com
These photos need to be uploaded by December 15, 2023. Join us for the unveiling of this digital masterpiece in the spring. More details will be forthcoming. This effort is brought by the Office of Multicultural and Identity Programs and the MLK Committee. Questions can be directed to Co-Chairs of the MLK Legacy Day Committee Natalie Joseph njoseph@babson.edu or Sandy Bravo sbravo2@babson.edu. Thank you and good luck!