MBA Certificate: Everything You Need to Know
February 12, 2021 | Read Time: 8 Minutes
By Eric Beato
If you are reading this, you likely want to move forward in your career, and are weighing the pros and cons of investing in either an MBA certificate or MBA degree. You are not alone. Interest in both postsecondary certificate and degree programs has risen substantially in recent years. But are business certificates worth getting? We don't yet know what impact the global pandemic has had on the pursuit of higher education, but we do know that lifelong learning is critical for career success.
This article will help guide you through the options available in the market, what you can expect to learn in these kinds of programs, and the value of a MBA certificate vs. MBA degree.
What Is An MBA Certificate?
An MBA certificate, or graduate certificate, is a graduate-level business program that provides students with either basic business courses, which could be applied toward a future MBA degree, or in-depth instruction in a specific area of study.
MBA certificate programs are cost effective and relatively quick stepping stones to help you get to the next stage of your career. They are offered in a range of options to fit your needs. For example, people who are thinking about pursuing a traditional full-time MBA program may benefit from testing if the degree program and school are a good fit. More established professionals, with and without existing graduate degrees, might instead want to give their existing skills a boost while they continue to work.
Graduate schools and executive education programs offer two different types of business or MBA certificate programs:
Pre MBA certificate programs: Typically attracting those early in their career, pre MBA certificates are an excellent means for testing whether or not an MBA program is a good fit for your needs. Moreover, many schools offer stackable credits, meaning that you can apply some or all of the credits you earn in the certificate program toward your MBA or master's degree. Pre MBA certificate programs can go by many different names, from generic (such as graduate certificate or mini-MBA), to more specific (such as certificate in advanced management or certificate in business management).
Post MBA certificate programs: In order to boost their skills and hireability, some MBA graduates (and even full-time MBA students) will supplement their general business training with post-graduate certificates and courses. Common post MBA certificates include Certified Public Accountant (CPA), Chartered Financial Analyst (CFA), Society for Human Resource Management (SHRM), and Six Sigma. Executive education programs may also offer an innovation or an executive leadership certificate.
What Do You Learn in a Pre MBA Certificate?
Similar to MBA concentrations, pre MBA certificate programs have students focus their coursework on a particular business speciality. Students often specialize in the following areas:
Business Analytics
Finance
Human Resource Management
Leadership
Management
Marketing
Entrepreneurial Leadership
What Kind of Student is a Good Fit for an MBA Certificate Program?
Students of all kinds, of all ages, and at all points in their careers who are interested in furthering or developing their business and management skills are a good fit for an MBA certificate program. In particular, it can be a good fit for students who want to experience graduate-level courses before committing to an MBA degree program, and for working professionals looking to strengthen their business and management skills.
And, oftentimes, the financial and time commitments of an MBA degree program may seem daunting, so more and more professionals are seeking alternatives such as an MBA certificate, or an equivalent graduate business certificate program.
What's the Value of an MBA Certificate?
There are many benefits and value-adds inherent in MBA certificate programs. Professionals use them to:
Build confidence and fluency in core business fundamentals
Improve salary potential
Grow professional networks
Help a résumé stand out from other applicants
What's the Difference Between an MBA Certificate vs MBA Degree?
In weighing an MBA certificate vs. MBA degree, prospective students need to consider a range of factors, including their career objectives, as well as time and cost.
Time and Cost Investment
An MBA is a highly sought-after graduate degree focused on giving students a strategic perspective in managing businesses and people. MBA degrees often are intensive and require a significant investment of time and financial resources.
On the other hand, a pre- or post MBA certificate is much less of a commitment. Some certificate programs can be completed in as little as nine credits, meaning that students can complete it in one semester (full time) or two semesters (part time). It also can help students better understand whether further business education aligns with their career goals. Then, if they decide after the certificate to pursue an MBA, the stackable credits they earned can be applied toward their degree. Many certificate programs cost less than $10,000 per year.
Different Curriculum Designs Meet You Where You Are
For some students, an MBA certificate program allows them to test-drive MBA-level courses before fully applying for an MBA program. For others, the certificate allows for a deep dive in a particular subject matter, such as analytics or entrepreneurship, to help bolster skillsets or quickly close skills gaps.
Comparing MBA Certificate vs MBA Degree
Pre and Post MBA Certificates
Curriculum: More focused. Take the courses you need now and apply to your work for immediate, incremental impact.
GMAT: Not needed
Typical credits: As few as 9. Varies greatly, depending on the concentration, but the credits usually are stackable and applicable to an MBA degree.
MBA Degree
Curriculum: More comprehensive business education. Curriculum spans a variety of disciplines.
GMAT: Was required for many schools, but many schools waived it because of the pandemic.
Typical credits: About 45. Varies by program and institution, but usually ranges between 30 and 55 credits.
MBA Certificate vs MBA Degree: An Employer's Perspective
From an employer's point of view, your choice between a certificate and a degree comes down to career goals and ambitions. Where do you want to be in five years? In 10 years? For example, if you are early in your career and want a framework to take on more management responsibility, a certificate of advanced management might be an excellent choice for you. But if you plan on running your own company or becoming part of a leadership team, a master's degree will greatly enhance your odds of success.
Either way, the future of work depends on flexible employees who can pick up new and necessary skills. The benefit is that certifications can be applied to the work immediately, providing more value to both the employee and employer.
Are Business Certificates Worth Getting?
Business certificates offer many benefits that make them an attractive option for graduates and professionals of all kinds, making business certificates worth getting. An MBA certificate, or other business certificate, can help employers perform better in their current jobs or existing organization, and also can help people bolster their knowledge and skills to advance in their careers or pursue new paths and ventures.
According to U.S. News and World Report, smaller and stackable credentials or certificates allow professionals to advance in their current organization to succeed along a longer career path. However, experts advise to note the importance of the credentials being awarded by an accredited institution as these credits are more likely to retain their value to be applied toward a degree.
A Babson Certificate Can Propel Your Career
Babson College, the No. 1 school for entrepreneurship, offers many solutions for graduates and professionals looking to take their career to the next level or in a new direction, including the top-ranked entrepreneurial MBA, as well as a Certificate in Advanced Management.
The advantages of Babson's Certificate in Advanced Management (CAM) are different for different types of students:
For students who are considering an MBA degree, CAM allows them to test out Babson's graduate-level courses before committing the time and resources needed for an MBA. It also can help to strengthen an MBA application if students show exceptional work in graduate-level classes before applying to grad school.​
For working professionals or those who already hold a master's degree, CAM can help students achieve targeted professional development in specific subject areas. For example, new managers could choose to take nine credits of leadership and management courses. Also, because only nine credits are required for the certificate, many working professionals find the program aligns well with their company's tuition-reimbursement options.​
For international students, CAM is F-1 student visa-eligible. Students who want to study abroad in the United States for a short time can benefit from completing CAM first.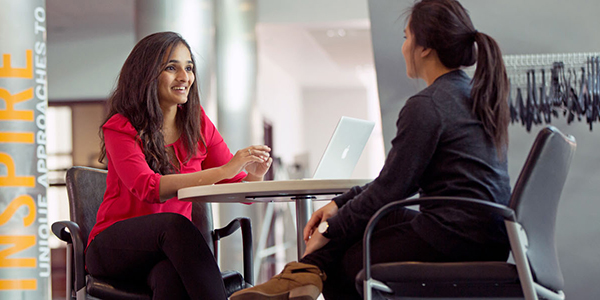 Interested in a certificate in management, Babson's version of an MBA certificate? Take the next step today!
Students who thrive at Babson are innovative, collaborative, and driven. Because CAM students take classes alongside MBA students (there are no separate CAM classes), they often have the same innovative and collaborative mindset. Most CAM students go on to an MBA program, applying the credits they earned directly toward their MBA degree.​
In CAM, some students choose to take general MBA classes—such as Negotiations or Marketing—that they can later apply toward an MBA. Others take CAM because they want a deeper dive into a specific subject matter, such as Entrepreneurship or Analytics, and will take all nine credits in those subject areas. The customizable nature of the program gives students the flexibility to take classes that best align with their goals.
Babson also offers a host of Executive Education Courses for Individuals, which help participants identify opportunities through immersive learning that encourages them to think and act entrepreneurially. Students can enroll in just one course or can bundle several courses to earn an Executive Entrepreneurial Leadership Certificate.
You May Also Be Interested In:
About the Author
Eric Beato is the Editor of Babson Magazine. A native of Chicago and a graduate of the University of Missouri School of Journalism, Eric has worked as an editor and writer at newspapers across the country, including the Chicago Sun-Times and Boston Herald.
Like this graduate school advice article? Have a suggestion? To contact our team with comments or article ideas, send us a note at news@babson.edu.