Student Experience
At Babson, you'll be joining a diverse community in every sense of the word. Our students, faculty, and staff have a vast range of multicultural backgrounds. You'll develop lasting relationships with Babson community members from more than 40 U.S. states and territories and from over 60 countries.
One of the experiences that comes with the MBA journey is diversity. This is what I am looking for.
Andrew Ajao '24
Understanding & Personal Growth
Babson is a place where you can explore your own complex identity and make connections that touch different parts of who you are. During your time here, you will also develop more understanding of others' experiences and identities. As a community, we work to create welcoming spaces that also provide opportunities to step out of your comfort zone to maximize your learning and personal development.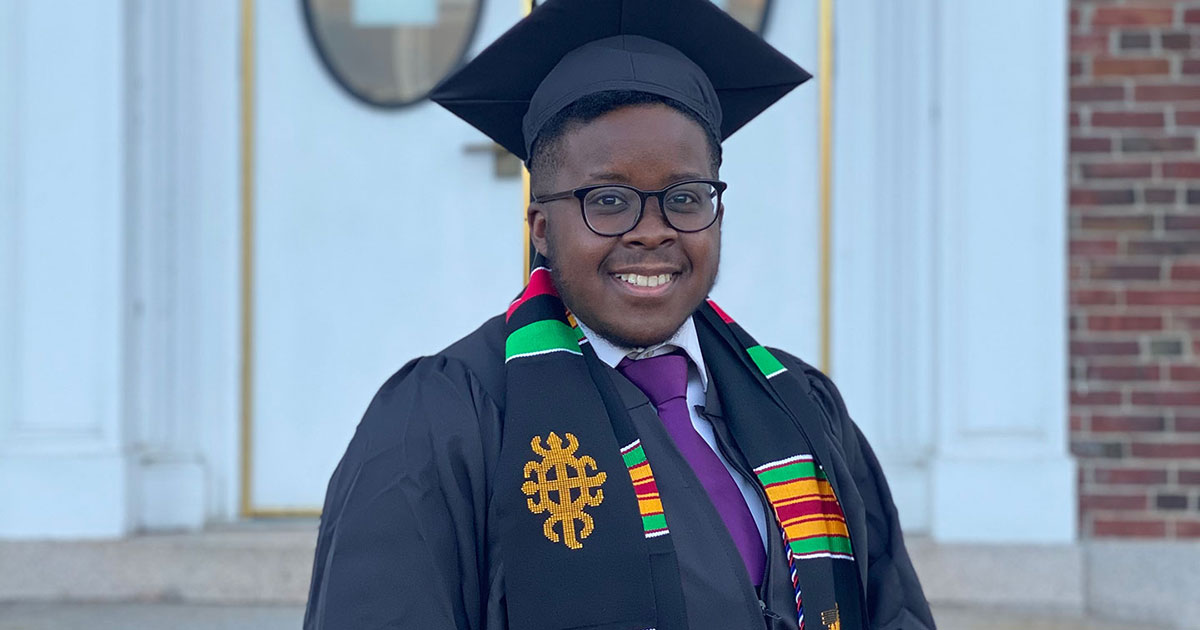 Developing Your Authentic Self
As a Black, Muslim, and transgender man, Duruo Murray '21 says the support system from Babson friends, staff, and faculty strengthened his confidence. "Babson is where I have officially been able to become my authentic self. I don't think I could have gotten that if I went anywhere else."
Duruo Murray '21
State Street Global Advisors
Officer, Product Marketing SPDR