Finance
Study finance at Babson with our bachelor's in business degree and finance concentration. One of the best undergrad finance programs and most popular areas of study at Babson, our finance concentration is varied and vast.
In addition to multiple business finance classes, we offer three learning paths for undergraduate students. Those paths—corporate advisory, corporate financial management, and investments—are informed guides, so finance concentration students can structure their studies how they want. You leave Babson with not only the strong foundation that an undergraduate finance degree provides but also a specialized knowledge set.
Where the Finance Concentration Will Take You
Financial services, which includes real estate, corporate finance, consulting, and banking, is a top field for our graduates. In fact, over one-fourth of our undergraduates go into the field. Comparable to an undergraduate finance major program, our finance concentration provides both the business fundamentals and critical thinking skills from the liberal arts and sciences that you need to start your career path. You will build out your accounting, management, analytical, and interpersonal skills and have opportunities to witness (and make) real financial impact while interning.
In your finance studies, you also can take advantage of resources and events from the Stephen D. Cutler Center for Investments and Finance.
What You Will Study

in Your Finance Courses
Our concentrations are designed to help you specialize or explore options within our bachelor's in business administration degree, but courses offered are similar to what's offered in a bachelor's of finance or bachelor's of finance and investment program.
Our finance program requires four courses from a selection of electives to enhance your education and expand your interests and opportunities. You can also take courses across other concentrations, including our computer finance program.
This course is designed for students interested in corporate financial management, and you will find this course of study at the best undergrad finance schools. Its principal goals are to provide the concepts and techniques required to make long-term investment and financing decisions within the firm. At the end of the course, you will be able to make real asset investment decisions by valuing a proposed investment project or acquisition. You will also be able to qualitatively and quantitatively assess the appropriateness of a firm's financing policy. Topics covered include alternative valuation methods, estimating cost of capital, real options, capital structure, and corporate payout policy.
This course is designed for students in a business and finance bachelor's degree program interested in investment or portfolio management. You explore the simultaneous management of multiple securities, using statistical and other mathematical tools. The topics are similar to what you will find in a BA in finance program: risk and return, allocation of risky assets, setting portfolio objectives and strategy, portfolio optimization, risk crafting, and portfolio performance evaluation. Through case studies, investment tools, projects, and readings, you will explore investment and portfolio theory and practice.
This course is designed for students interested in learning to evaluate real estate investment opportunities. The focus is on commercial property, not single-family homes, and on U.S. real estate. Using readings and case studies, you examine real estate as an asset class and explore its similarities and differences from other investment types. The foundation for this course involves understanding the industry terminology, legal rights and restrictions, and basic techniques for financial projections and analysis. Expanding from this base, students explore the use of debt and the implications of taxes on real estate investment returns.
Risk management has risen to a new pre-eminence with firms being exposed to an ever increasing range of risks. This course covers the concept of Enterprise Risk Management (ERM) and then you will analyze the key financial tools used in risk management, such as futures and options. You use your knowledge to manage risk optimally and alter the risk/return characteristics of corporations in different sectors (airlines, automobiles, IT, etc.).
You Will Learn From the Best
At Babson, our faculty are experts, innovators, and forward thinkers in their chosen fields. Here are just some professors sharing their expertise and support with our students in the finance program.
Richard Bliss
Richard Bliss has been involved in corporate and entrepreneurial finance since 1987, with industry experience that includes time at Touche Ross & Company in New York as a consultant, and senior financial positions at Van Camp Seafood Company and Safety One, Inc., a specialty chemicals start-up. He teaches at the undergraduate, MBA, and executive levels, specializing in the areas of corporate financial strategy, sustainability, risk management, and entrepreneurial finance.
Ryan Davies
Ryan J. Davies teaches advanced undergraduate and graduate finance electives, including financial trading strategies and risk management, fixed income and structured products, financial markets and institutions, security valuation, options and futures, and capital markets.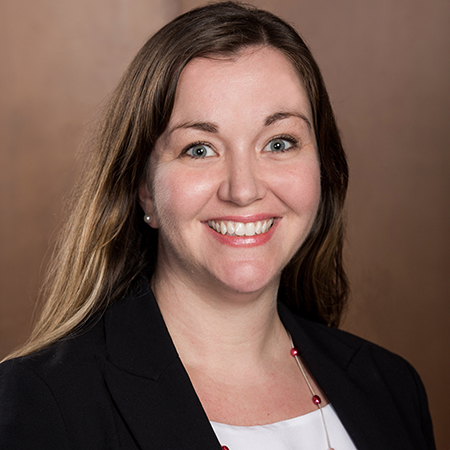 Erin Degnan Escobedo
Erin Degnan Escobedo not only teaches the bulk of Babson's real estate curriculum, but she designed most of the courses. In addition being a licensed attorney and real estate broker in Massachusetts, she's practiced real estate law, corporate transactions, and commercial litigations since 2004 and has counseled NASDAQ-listed corporations with real estate in multiple states.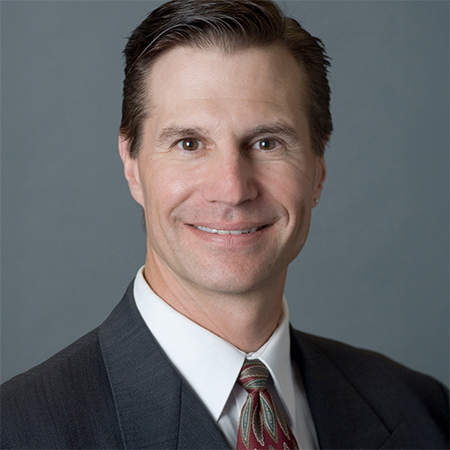 Michael Goldstein
Michael Goldstein has taught in the undergraduate, MBA, and Executive Education programs while at Babson. He has also taught at Boston College and at the University of Colorado at Boulder, where he received the Proctor & Gamble Teaching Excellence Award.
Kathleen Hevert
Kathleen Hevert designs and delivers general and specialized finance courses at the graduate, undergraduate, and executive levels, and was twice selected by the Babson College F.W. Olin Graduate School of Business graduating classes to receive the Thomas Kennedy Award for Teaching Excellence.
Laurie Krigman
Laurie Krigman specializes in the study of initial public offerings, investment banking, and corporate finance. She has presented her work at numerous professional conferences and has published in leading academic journals including the Journal of Finance, Journal of Financial Economics, Review of Financial Studies, and Journal of Corporate Finance.
Luke Stein
Luke Stein's main research interests lie at the intersection of corporate finance and labor economics, including work on financial history, entrepreneurial finance, financial uncertainty, and the economics of discrimination. Before Babson, he worked in New York and Tokyo as a consultant on corporate strategy and private equity due diligence with Bain & Company. He also served on the Obama-Biden Presidential Transition Team, and in the Office of Strategic Initiatives at the New York City Department of Education.
Jerome Taillard
Jerome Taillard's main research interests are in corporate finance, specifically in the areas of risk management, energy finance, innovation, and governance. He has been recognized for teaching excellence and was voted Best 40 Under 40 and Best Professor the Class of 2019 by Poets and Quants. He previously taught at the Wharton School.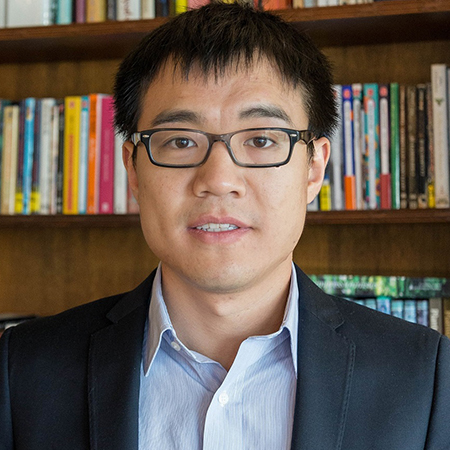 Linghang Zeng
Linghang Zeng's research interests include labor and finance, household finance, and macro finance. He teaches fintech and principles of finance. His research has won Best Paper on Fintech from Financial Management Association in 2022 and Best Paper Award from Dayton Summer Finance Workshop in 2021.