Expand Your Possibilities with Centers and Institutes
Step out of the classroom and into the real world, right here on the Babson campus. Babson centers and institutes help you leverage what you've learned to build hands-on experience, network with experts outside the college, and collaborate with peers and leading researchers.

The Arthur M. Blank Center for Entrepreneurship
The hub of entrepreneurial activity at Babson, the 6,000-square-foot Blank Center was named in honor of Arthur M. Blank '63, H'98 (co-founder of The Home Depot) and provides a home for:
Visit the Blank Center

Frank & Eileen™ Center for Women's Entrepreneurial Leadership (F&E CWEL)
F&E CWEL is the first center to focus on women entrepreneurial leaders at a business school. The center educates and empowers women as entrepreneurial leaders who create social and economic impact. Award-winning programs include:
Visit F&E CWEL

Kerry Murphy Healey Center for Health Innovation and Entrepreneurship
To make an impact in developing countries, the Healy Center brings the power of entrepreneurial thinking and business know-how to global medicine. The center conducts research, works with local entrepreneurs on health-related ventures, and collaborates with eminent physicians and institutions to increase medical access.
Visit the Healey Center
I appreciated the centers Babson offers to engage in learning outside the classroom; these helped me enhance both technical and soft skills. The Cutler Center offered Wall Street Prep training that refined my modeling skills, and the Institute for Family Entrepreneurship offered an intensive program for entrepreneurially focused students looking to collaborate and determine the next steps forward in their businesses.
C. Jacob Shotmeyer MBA'21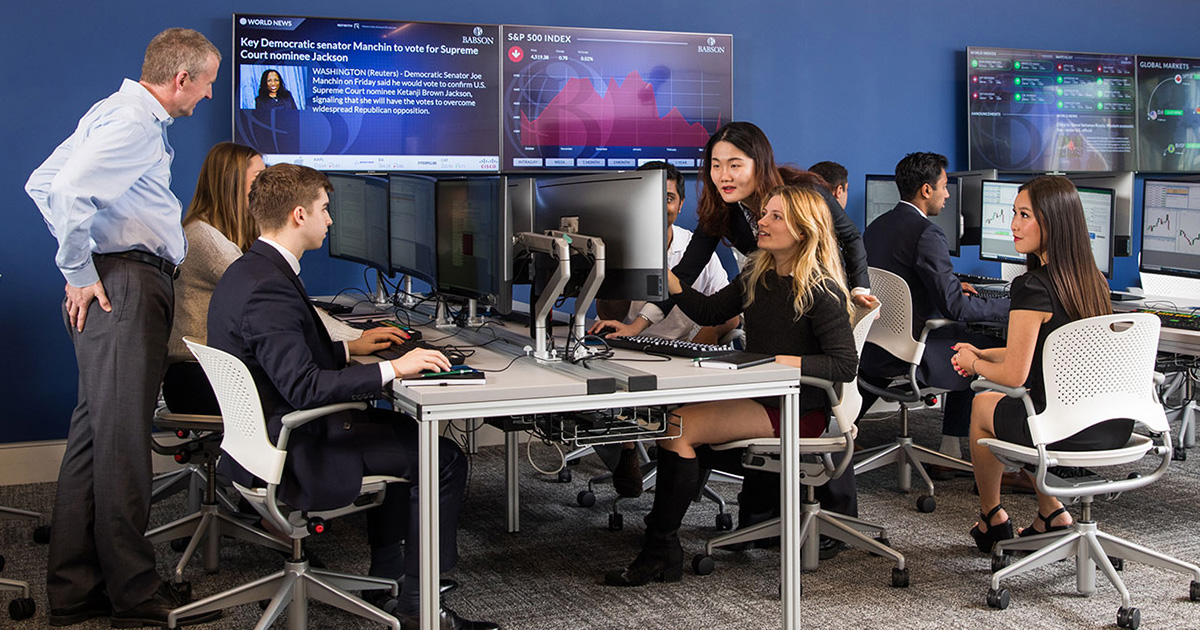 Stephen D. Cutler Center for Investments and Finance
The Cutler Center advances finance education and improves the marketability of Babson students. The center provides programs and cutting-edge resources enabling industry practitioners, faculty, and students to collaborate and learn from one another.
Visit the Cutler Center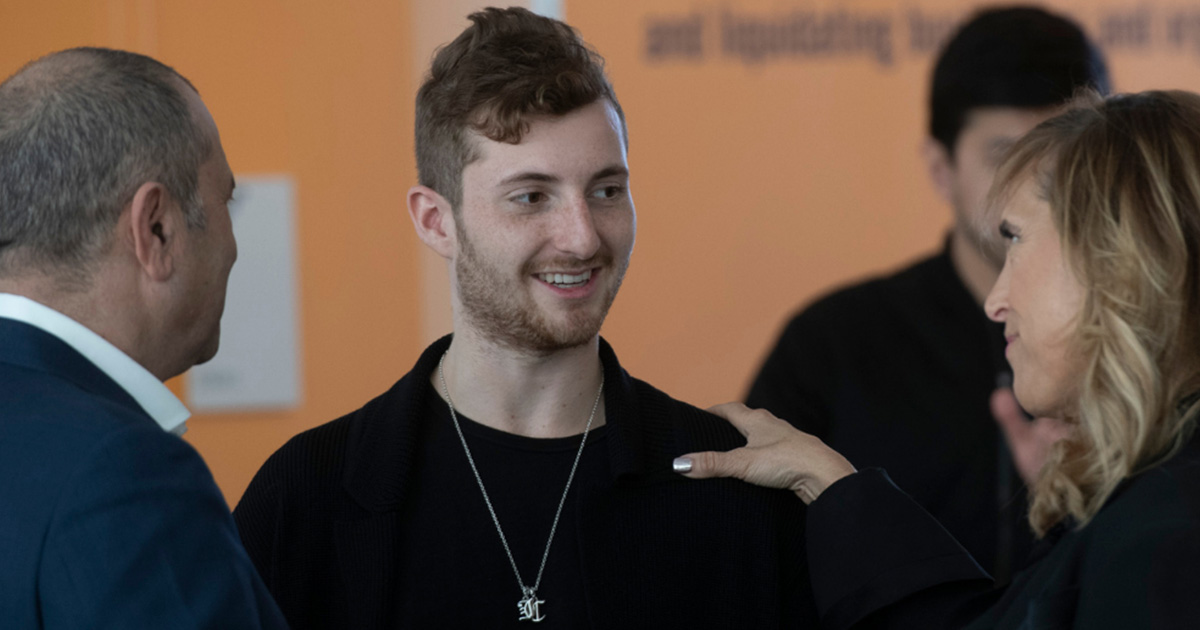 Bertarelli Institute for Family Entrepreneurship
The BIFE is a hub for research, resources, and programming for entrepreneurial students and their families. Unlike any other school, Babson recognizes that families, not just family businesses, drive entrepreneurial behavior. Our programs include:
Visit BIFE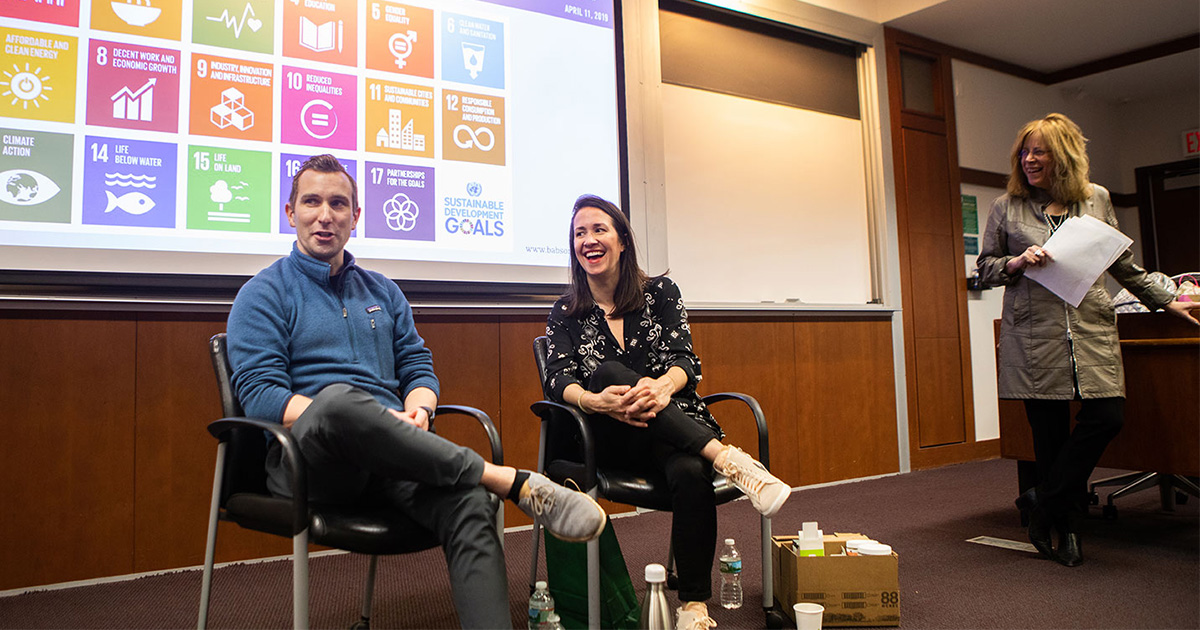 Institute for Social Innovation
The Institute for Social Innovation inspires action around the biggest challenges of our time: the UN Global Goals. We help tap into important networks, frameworks, resources, and conversations that promote taking productive action in creating economic and social value simultaneously, including:
Visit the Institute
I highly recommend people going to the centers for the events. I've gone to Institute for Family Entrepreneurship events, How 2 Tuesdays at the Blank Center, and Food Sol at the Institute for Social Innovation. They made my Babson experience well-rounded with great exercises by professors and industry experts.
Maunil Vora MBA'20

I came in thinking I would go back to the fashion industry with a more managerial role and a finance focus. However, Babson introduced me to alternate investments through a chance to attend the WAVE conference in NYC. Now, I am interning in Private Equity this summer and hope to work in the industry post-graduation.
Drishtee Gupta MSF'20
Financial Analyst, Calyx Containers

Weissman Foundry at Babson
The Weissman Foundry at Babson College is a cutting-edge design studio for creative and collaborative projects led by a community of Babson College, Olin College of Engineering, and Wellesley College students. The Foundry's intentional mashup of student disciplines and interests ignites forward-thinking design—and offers many opportunities to connect with potential employers.
Visit the Weissman Foundry
I think the Institute for Social Innovation provides some great networking events for aspiring entrepreneurs, as well as rocket pitches (Blank Center) to help you start thinking like an investor, and I really loved that experience. I am planning on visiting our amazing Foundry soon to take some photos in their mini-photo studio and classes in their workshops, as I love to make art as a hobby, and I saw they offered classes in 3D printing. Finally the Cutler Center has a Wall Street prep course I am interested in, to develop my skills with financial modeling, and I plan to take that in the spring.
Lulu Al Mutawa MBA'22
Shaping Graduate Student Life at Babson
Co-create student life with us. Organize a new club, join the Graduate Student Council, or bring a new tradition to the community.