Global & Regional Studies
If you're considering a global studies degree, our global and regional studies concentration provides the content and analytical skills you need to participate as a socially responsible global citizen and to operate effectively in a globalized business environment.
Embracing a variety of disciplinary perspectives, this Babson concentration combines the deep understandings of cultural and socio-economic developments at the regional level with an exploration of the contours of the global community—especially through understanding global processes that affect specific regions or address specific problems. This includes international studies courses about topics such as social responsibility across the globe, international trade, international consulting, global gender politics, and global environmental activism.
Where the Global & Regional Studies Concentration Will Take You
By providing a business degree with a strong foundation in the liberal arts and sciences, our global studies contentration students graduate with a keen understanding of cultural and historical issues and strong communication and critical thinking skills to bring that understanding into their professional lives.
Similar to any global studies major, the coursework in the global and regional studies concentration provides you the chance to examine how you fit into social and historical contexts, helping you become a socially responsible, global citizen.
This concentration is particularly useful for students interested in international consulting, global and international studies development, or a global manangement degree. Students tend to pair it with entrepreneurship, environmental sustainability, marketing, or strategic management concentrations, as an informed global mindset is an asset to any organization. Students graduate with strong communication, presentation, and collaboration skills and an evolving interest in history and culture.
What You Will Study

in Your Global & Regional Studies Courses
You will take four courses from an extensive list of liberal arts and sciences courses, covering topics in history, literature, environmental studies, sociology, law, anthropology, economics, and political science. You will take at least one with a regional perspective and at least one with a global perspective.
Our concentrations are designed to help you specialize or explore options within our bachelor's in business administration degree, but the courses offered are comparable to what's offered in a BS in international studies, as well as a bachelor's in global and international studies. Some offerings are part of Babson's study abroad programs.
These are just a sampling of the international studies courses available in this concentration.
This course covers topics about the development challenges of education and health, regional security, gender, human rights, and environmental governance of modern Africa, drawing on the arts, literature, and sports to provide a fuller picture of the continent. Connecting the present state of the continent and its past, the course ends by examining possible futures.
Study short stories, novels, plays, and films that examine the changing political and cultural landscapes of Latin American countries. You will examine how these works explore critical questions of identity and meaning within Latin America and globally, and you will discuss portrayals of topics such as dictatorships and their aftermath, power and poverty, drug trafficking, violence, and migration.
This expansive course provides an understanding of colonial legacies, nationalism, and the construction of East Asia's modern states. You will learn about current real-world problems facing Asian leaders and international political economic issues of trade and development. Topics include the environmental costs and degradation of industrial development in Asia and human rights issues in China, Burma, and the Philippines.
This course begins with a survey of the history and geography of the region, followed by an in-depth study of topics such as political Islam, the Israeli-Palestine conflict, the war in Afghanistan, gender and sexuality, and human rights issues. As an interactive course, it makes frequent use of documentaries, movies, literature, and current news events as well as anthropological and ethnographic material.
Explore how environmental activism takes shape across the globe and is challenged and supported in various regions as part of the global environmental movement. You analyze case studies about when policy, corporations, and activism collide, including Shell in Nigeria's Niger Delta, Tahoe Resources in the Guatemalan town of Mataquescuintla, and Coca-Cola in India.
Develop an understanding of gender in contemporary domestic and international politics. You explore themes such as feminist theory, intersectionality, gender performance, comparative legal regimes, and the political economy of gender.
Global trade is of great importance to business strategy and economic development, in terms of both the opportunities for new markets and supply chains and the challenges of import competition and changing government policies. This course explores the theory behind international trade relationships, the pattern of imports and exports and trade policies among the various major trading economies of the world. As international trade becomes a more important consideration for all countries, it is important to understand the rationale, costs, and benefits of trading relationships, as well as the incentives (often conflicting) behind trade policies.
Build a framework of perspectives for managing political risk in an increasingly global economic environment through exploration of topics such as geopolitics, trade policies, alliances, and conflicts. On a national level, you will study civil conflict, regime change, and underlying sources of instability such as inequality and terrorism, as well as diverse fiscal, monetary, and regulatory policies affecting property rights, industry structures, labor markets, environmental strategies, and other critical areas for business leaders.
You Will Learn From the Best
At Babson, our faculty are experts, innovators, and forward thinkers in their chosen fields. Here are just some professors sharing their expertise and support with our students in the global and regional studies program.
Stephen Deets
Stephen Deets teaches courses on international and comparative politics, ethnic conflict, and sustainability. With a strong background in post-communist democratization, his research focuses on a variety of issues related to ethnic politics, particularly ideas of minority rights, institutional forms involved in minority rights protection and representation, and how ethnic politics can impact public policy.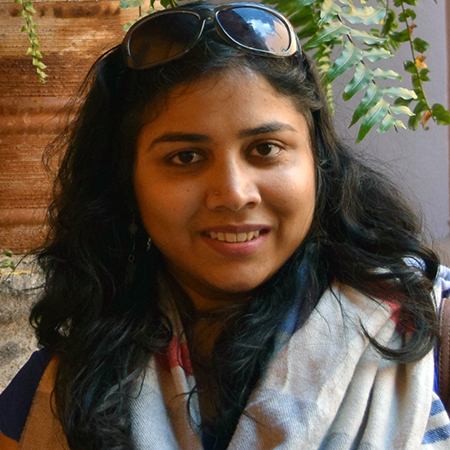 Nabaparna Ghosh
​​​​​​​​Nabaparna Ghosh is a historian of modern South Asia. Her teaching and research interests focus on the multiple meanings of urban modernity, empire and colonialism, colonial and postcolonial cities, caste and urban space, and histories of environmental transformations.
Kandice Hauf
Kandice Hauf has taught at Auburn University and at Wesleyan University in the areas of traditional and modern China. Her thesis at Yale covered Ming-Quing China (1368–1911), and her related minor field was Chinese intellectual history to 1279 A.D. She is a consultant on travel, life, and business in China, Japan, and Taiwan. She is conversant in Japanese, German, Russian, French, classical and modern Chinese, and Serbo-Croatian.
Mahdi Majbouri
Mahdi Majbouri teaches courses on microeconomics, business and economic policy in developing countries, and modern econometric for business. He also is one of the instructors who teaches Socio-Ecological Systems, an interdisciplinary liberal arts and sciences course Babson undergraduates take that introduces them to the concept of systems thinking.
Ellen Milimu
Ellen Milimu teaches courses in the context of the now common mantra "Africa Rising," as well as on sports and global affairs. Her research interests include global sports, African political economy, diplomacy, and gender and intersectionality. She received her B.A in journalism and M.A in diplomacy from University of Nairobi. Ellen is a co-founder of Simama Africa, a community-based organization in Kenya that uses sports for social change and community support.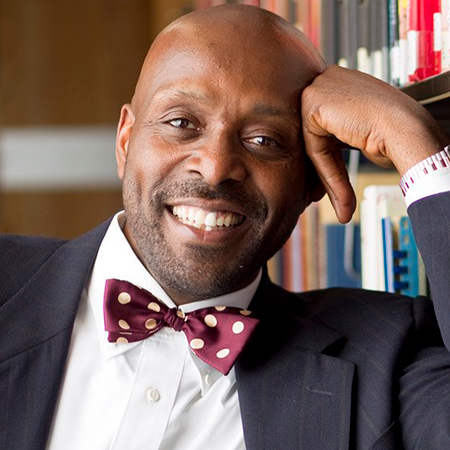 Frederick Opie
Frederick Douglass Opie is an innovative educator, speaker, and author. He has published books and journal articles and contributed to anthologies; he has appeared on NPR, BBC Radio, the History Channel, PBS television, and in the New York Times, Washington Post, and O, The Oprah Magazine. He is the producer and host of The Fred Opie Show.
Elizabeth Swanson
Named one of the top 50 U.S. Business Professors of 2020 by Poets & Quants, Elizabeth Swanson holds the Mandell Family Foundation Senior Term Chair in Literature and Human Rights and teaches courses in African American literature and culture, international literatures, and human rights. In her work, she speaks and writes about how literature and film contribute to cultures of human rights or their violation, with a particular focus on centering the voices of survivors of torture, slavery, and racial injustice.