Babson Fellows Program for Entrepreneurship Researchers
Entrepreneurship research fuels entrepreneurial activity and helps educators make a lasting impact on the field.
Published research is the backbone of academic careers, and publishing in top journals helps elevate both individual and departmental impact. The Babson Fellows Program for Entrepreneurship Researchers is an immersive online academic writing workshop for all entrepreneurship scholars to gain a profound understanding of entrepreneurship research.
This program will help entrepreneurship scholars gain a better understanding of the landscape of entrepreneurship research including the history, methodology, and research opportunities. Over eight weeks, you will receive coaching and mentoring from top entrepreneurship faculty and peers, and you will leave with a six-month work plan that will enable you to submit a finished paper to a journal for consideration.
To gain the most benefit from this program, participants are required to have an existing working paper that they can revise throughout the seminar. They should be able to devote a minimum of eight hours a week to work on the development and writing of the paper that they bring to the seminar. This is a hands-on writing workshop in which the involvement of the faculty and mentors is leveraged through devoting time to writing.
Nurture Your Writing Skills
Are you an entrepreneurship educator wishing to publish articles based on your dissertation research or hoping to develop a secondary research stream? Do you value mentorship and peer-to-peer collaboration in developing your research agenda and publishing your work? Babson's entrepreneurship faculty has published extensively in top journals, edited numerous book chapters, and knows the ins and outs of navigating the challenges of getting published.
This program teaches you to plan your publication process well, covering everything from the writing process to navigating institutional pressures to selecting co-authors to finding the right mentoring and support to managing your time and resources all the way to getting your paper published. Get a taste of what Professors Candida Brush and William Gartner will teach you by watching their video with tips for success in the publishing process.

Understand the Intricacies of the Publishing Process
This is much more than an academic writing workshop. Throughout this academic writing workshop, you will be coached as a writer while receiving invaluable feedback from an esteemed panel of peers, editors, faculty members, and world-renowned experts culminating in a concrete, actionable six-month plan to have your written article ready for submission.
Elevate your dissertation research, develop a secondary research stream, prepare conference proposals, and build a strong portfolio of academic publications while growing your network in the field. There also will be a 30-day follow-up to encourage continued momentum.
Identify and clear roadblocks in your research career
Publishing research in top journals and getting it in front of the most relevant audiences requires careful planning and hard work. Knowing your strengths and weaknesses in navigating the process, seeking out help from peers, and learning from top faculty in the field will help you narrow your focus and equip you with the knowledge and mindset needed to elevate your scholarship.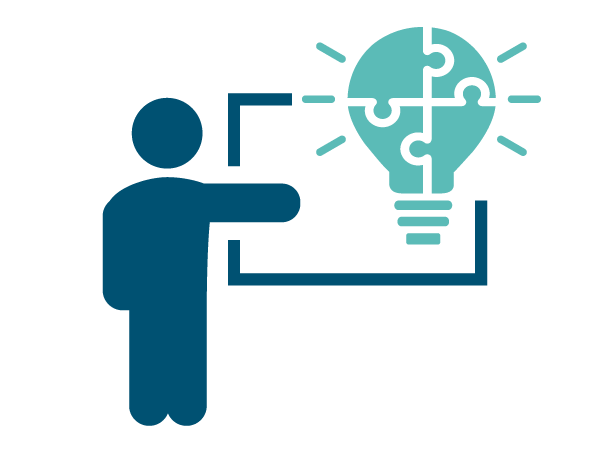 Expert Faculty
Taught by two leading entrepreneurship researchers with decades of experience in the field.

Fully Online
Learn alongside global peers during live online sessions, and benefit from weekly office hours with faculty.

A Road Map for Success
Develop an action-oriented six-month plan that will result in your article submission to a scholarly journal.
Who Should Attend?
This academic writing workshop is designed for:
Entrepreneurship educators and researchers who want to elevate their research and get published in refereed scholarly journals
Entrepreneurship educators looking to develop a secondary research stream
Individuals who value mentorship and peer-to-peer collaboration when developing your research agenda and publishing your work
Duration/Time Commitment
Program sessions: 8 weeks Dedicated writing time: 8 hrs/week
The program consists of a series of live sessions over the course of eight weeks, optional weekly office hours with the faculty, eight hours of dedicated writing time weekly, and asynchronous collaboration.
Participating Faculty Members
Faculty Co-Directors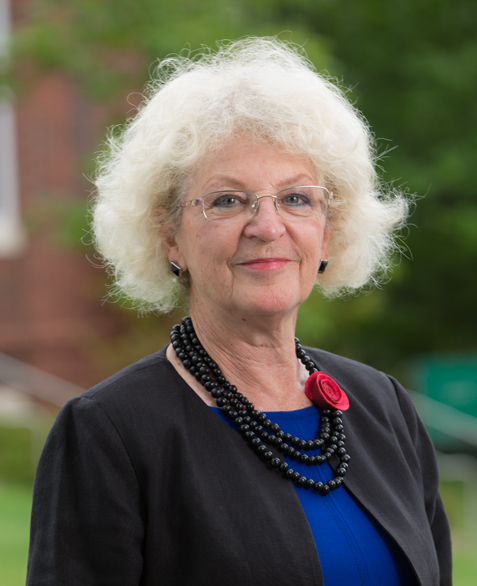 Candida Brush, Professor
F.W. Olin Distinguished Professor of Entrepreneurship, Vice Provost of Global Entrepreneurial Leadership
Renowned entrepreneurship professor Candida Brush is a pioneering entrepreneurship researcher. She has co-authored reports for the OECD, the Global Entrepreneurship Monitor, and the Goldman Sachs Foundation, and presented her work at the World Economic Forum in Davos and to the US Department of Commerce. She has authored more than 160 publications including 13 books, and is one of the most highly-cited researchers in the field.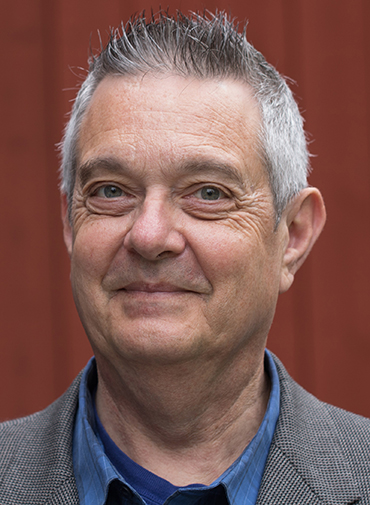 William Gartner, Professor
Bertarelli Foundation Distinguished Professor of Family Entrepreneurship
William B. Gartner is recognized as a leading scholar in the field of entrepreneurship. His expertise spans a wide array of topics in the entrepreneurship field, including entrepreneurship as practice, the social construction of the future, varieties of value creation and appropriation, "translating entrepreneurship" across cultures and countries, the demographics of entrepreneurial families, and, the nature of legacy in family entrepreneurship.
How and when will I have access to the course materials?
Course materials are provided via Canvas, Babson's online learning portal. Materials will be made available to participants approximately one to seven days prior to the first live online session, depending on the amount of pre-work that participants are expected to complete in advance.
Where can I find the schedule for the days and times of the live online sessions?
The schedule will be sent to registered participants in the registration confirmation email (see the link in your confirmation email to the EVERYTHING YOU NEED TO KNOW document).
Do I need to join the virtual sessions live? Will they be recorded?
We highly recommend that participants join the live online sessions. It is an opportunity to ask questions, participate in rich discussion, and learn from the experience of your program peers. Session recordings will not consistently be available, and as such, it is expected that participants engage live in the virtual sessions.
What technology do you use for the live online programs?
Canvas, Babson's online learning portal—course calendar, readings, pre-work, faculty bios, presentations and post-session recordings are posted here.
Video-conferencing Platform—we will use a virtual meeting application (like Webex or Zoom) that allows you to see and communicate with other participants simultaneously and in real time. Your instructor can share documents and interactive media, invite participants to share content, and engage with you in real-time participation. Links to sessions and more information will be provided on Canvas.
What do I need to participate? How do I prepare for the live online sessions?
Live sessions will be delivered via WeChat and Zoom.
Prior to each virtual session, please ensure you are prepared with the following:
A computer/laptop with a webcam (built-in or external camera) for optimal viewing, but you may also join from a tablet or cellphone.
Internet connection or cell hotspot
Operating system: Windows: 7,8.1, or 10; Apple: OS 10.9 or higher
Recommended browsers for optimal experience: HIGHLY RECOMMEND Google Chrome. Internet Explorer 11, Firefox 52, Safari 11 are not as optimal but should work as well. (Microsoft Edge, Internet Explorer 8, 9, 10, and Safari 7 are not recommended.)
Headset with microphone (recommended but optional)
Test your connection, audio and microphone by joining a Zoom test meeting.
What happens if I have technical issues?
Additional, detailed instructions will be provided on Canvas. Babson staff will be online and available to assist you, and will identify themselves during each live online delivery. Contact the staff via the chat function for help, or email them if needed. Contact information is available in the EVERYTHING YOU NEED TO KNOW document.
How long will I have access to the online materials?
Course materials on Canvas will be available for six months following the completion of the program.
When is payment due and what types of payment do you accept?
Payment is due in full at the time of registration. Babson accepts Visa, MasterCard, or American Express.
Do you offer discounts?
Discounts on Babson Academy courses are available for the following:
Alumni of Babson College (undergraduate or graduate)
Babson Collaborative members
Groups of three or more registering at the same time
Please email BabsonAcademy@babson.edu for more information and for discount codes before registering. In addition, please note that discounts cannot be combined.
Do you offer online programs for large groups from the same company?
Yes, we can customize a program to your company's specific needs from our diverse certificate and courses portfolio. Please email BabsonAcademy@babson.edu for additional information.
What will I receive upon completion of the program?
Each program participant receives a certificate of completion. We invite participants to add the program to their LinkedIn profile. Note that a certificate will not be provided if there is insufficient evidence of participation.
Do you have translation for non-English speaking participants?
We do not offer translation in our programs. Although we do not require the TOEFL, all Babson Academy programs are taught in English, so it is a prerequisite that you speak, read, and write English proficiently.
Where can I find information for in-person programs?
Explore Babson Academy's full suite of programs.
What is your cancellation policy for live online programs?
Registration changes must be requested in writing to Babson Academy.
If requested 30 days or more prior to the program start date:

Cancellations receive a 100% refund
Substitutions* are allowed, subject to a $250 administration fee
One-Time Transfers* allowed subject to a $250 administration fee, to be utilized within a one-year period

If requested 8-29 days prior to the program start date:

Cancellations receive a 50% refund
Substitutions* are allowed, subject to a $250 administration fee
One-Time Transfers* are not allowed

If requested 7 days or fewer prior to the program start date:

Cancellations do not receive a refund
Substitutions* are not allowed
One-Time Transfers* are not allowed
*Substitutions and transfers are subject to approval to ensure that participants and programs are suitable.