Finance MBA Concentration
Master financial tools and analysis, and nurture the connections you'll need to build your network in the financial services industry with Babson's MBA finance program. Suggested tracks in investments or corporate finance further help prepare students for rewarding finance careers.
Where Will an MBA Degree in Finance Take You?
Concentrating in finance gives your MBA a focus, particularly for students looking ahead to careers in investments or corporate finance. The MBA finance program graduates often go on to careers in securities analysis, portfolio management, sales and trading, wealth management, private equity, venture capital, strategic planning, financial analysis, treasury management, and investor relations.
Throughout the concentration, you will learn how company-issued securities are valued, traded, and combined into portfolios to achieve investment objects. You also will better understand how to create shareholder value by making effective investment and financing decisions within firms both large and small.
What You Will Study
The finance MBA is a 12-credit commitment that allows students to choose from a wide range of courses offered within the finance division. Students must complete 12 credits in addition to the core Finance course (FIN7800). The 12 credits do not have to be completed in any particular order. As a finance student, you also will have the option to further specialize by following either the Investment track or the Corporate Finance track. For more information about either track, current students should contact their academic advisor, and prospective students should contact Graduate Admissions.
The courses listed below are a sample of what's available to Babson MBA students who concentrate in Finance. The concentration requirements shown here are an example of the courses that will be available to students in Spring semester 2023. Current students should visit the student portal to view the full list of available courses and contact an academic advisor with any questions. All prospective and incoming students can reach out to Graduate Admissions to discuss any concentration questions you have.
In this course, you'll receive a survey of modern capital markets as well as a framework for understanding their continuing transformation. Perfect if you're looking to build a career in finance or are a generalist looking to broaden your knowledge of financial markets, you'll study fixed income markets, derivatives, mortgage markets, and more.
Are you interested in the theoretical and practical issues that surround equity analysis and portfolio management? In this course, you'll develop a framework for equity investing that includes idea generation, security analysis, valuation techniques, equity portfolio construction, and performance measurement.
Are you interested in evaluating complex long-term strategic investment proposals and valuing firms and subsidiaries for merger and acquisition purposes? This course builds upon the foundation of the finance core to explore finance theory and to identify pitfalls, common mistakes, and best practices in corporate valuation.
Interested in investment management, portfolio management, or risk management? Expand upon your current finance skill set as you use heuristic and statistical tools to simultaneously manage positions in multiple securities. This course covers client assessment, investment objective setting, investment strategy formulation, security selection, and more.
Perfect for entrepreneurs and small business owners seeking a more detailed understanding of the financial implications of strategic decisions as they start and grow their ventures, this course focuses on forecasting integrated financial statements, valuation, and deal structure.
In this course, you'll learn how to develop and implement institutional (firm-level) financial trading strategies. These strategies are guided by quantitative models that identify, quantify, and manage risks and expected return. You'll come away from this course with the ability to make confident decisions within uncertain environments.
Ideal for students who are likely to encounter real estate either as an investment or as part of a corporation's assets, this course focuses on the financing of real estate assets. Using traditional analysis and financing techniques as a foundation, the course examines the financial structuring of real estate transactions and discusses the development of alternative-financing debt and equity vehicles, including securitized real estate transactions.
In this course, you will explore the history and evolution of the investment banking industry and the role investment banks play in the broader capital markets and economy. Examine the organizational structure of investment banks as well as the characteristics and focus of different functional areas within a firm.
Gain Hands-on Experience by Managing Babson's College Fund
As an MBA student, you'll be eligible to take part in the Babson College Fund, an accredited course within the Stephen D. Cutler Center for Investments and Finance that allows select graduate and undergraduate students the opportunity to manage $4 million of the Babson College endowment. Alongside over a dozen other academic centers and institutes, the Cutler Center provides students interested in finance with experiences, mentors, events, resources, and more.
Who You Will Learn From
The finance concentration faculty teach in all parts of the finance MBA program. When they're not in the classroom, they're conducting groundbreaking research, consulting for companies, and publishing in leading media outlets and academic journals.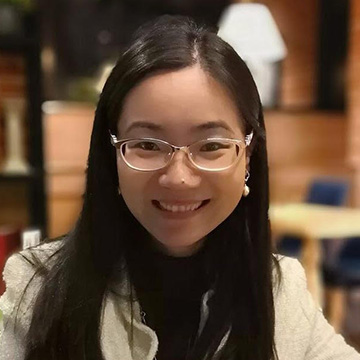 Jia Hao
As an Associate Professor of Finance at Babson College, Professor Hao specializes in market microstructure and its interaction with corporate finance and asset pricing. She has also won two awards for her teaching.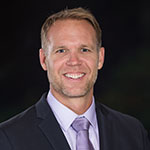 Patrick Gregory
Patrick Gregory, CFA is the Managing Director of the Stephen D. Cutler Center for Investments and Finance, the Director of the Babson College Fund, and a Senior Lecturer in the Finance Division at Babson College. He also offers a graduate class on Capital Markets while also overseeing Babson's state of the art investments lab.
Richard Bliss
With a background in corporate and entrepreneurial finance stretching back to 1987, Dr. Bliss specializes in corporate finance, corporate strategy, and entrepreneurial finance. He offers a course on "Finance for New Ventures."
Looking for a more specialized finance degree?
Learn more about our Master of Finance, a 9 month, STEM-designated degree designed to help resourceful finance professionals make critical business decisions. Gain functional, deeply quantitative knowledge so that you can delve into finance at a deep level.
Looking for Advice?
Find the degree that best supports you and your goals. With several programs and formats to choose from, you can cater your Babson experience to your unique needs.
Advance in Your Career
Customize your Babson MBA to support your personal and professional goals. Whether you're launching a venture, changing industries, or accelerating your career, your Babson degree will help you get to where you want to be. Get started on your application today.