Executive Leadership Program: Owning Your Leadership
December 4 - 19, 2023
Live Online
April 9 - 11, 2024
In Person
Take Control of Your Leadership Style
What makes outstanding leaders successful? As work becomes increasingly collaborative and leadership in organizations evolves, the most effective leaders are those who inspire and lead a diverse workforce. Managing teams that produce brilliant work takes self awareness skills—creating connections with others, setting a positive tone, and collaborating to build strategic relationships and networks.
What Will You Learn?
Gain the tools, strategies, and confidence you need to take control of your leadership style and build a collaborative organization. During the executive leadership program, you will approach your personal leadership performance from multiple angles. In the process, benefit from self awareness training and assessments, and learn how to build stronger strategic relationships and more effective networks.
Session topics include:
How to hone your self awareness skills and practice leadership development through mentoring
Common stumbling blocks that inhibit self awareness and how they can be overcome
Techniques for building a developmental workplace culture and high-quality relationships that foster true leadership in organizations
How to influence without authority and effectively use your network to generate trust, purpose, and energy at work
Assessments that reveal collaborative overload in your organizations, and action plans that can help you reclaim 18–24% of your time
Two Formats to Choose From
Duration/Time Commitment
3 Weeks, 2–3 Hours/Week
Future Dates:
Coming Soon
Next Date
April 9-11, 2024
Duration/Time Commitment
3 Days
Future Dates:
Coming Soon
Who Should Attend?
This executive leadership program is well suited for:
Managers looking to grow their leadership skills and make a bigger impact at work
Executive leadership in organizations that are diverse, dynamic, and complex
Leadership development professionals who are charged with talent management
Leaders in charge of special initiatives or cross-functional projects that require expert collaborative organization across silos
The three-week Live Online program includes:
Six (6) live online sessions; all session times are 9:00 a.m. to 12:30 p.m. Eastern Time (ET)
Week 1: Leader Self-Awareness: Increase Impact and Performance
Week 2: Building High-Quality Work Relationships: Leading Through Mentoring and Coaching

Week 3: Successful Leadership in Collaborative Organizations
Two to three hours/week of coursework. Program materials include videos, presentations, case studies, articles, workbooks, self-assessments, and action plan.
Interested in an Executive Leadership Program For Your Team?
Set your company up for success by bringing a customized version of our Executive Leadership Program: Owning Your Leadership to your organization. Babson Executive Education custom programs are tailored to your unique needs. Provide your team with self-awareness training, learn effective techniques for leadership development through mentoring, and more.
Wendy Murphy
Professor
Highly regarded Professor Wendy Murphy's research, training, and teaching focus on the area of careers: mentoring and developmental networks, identity, and the work-life interface. Her work has been published in MIT Sloan Management Review, Harvard Business Review, and more.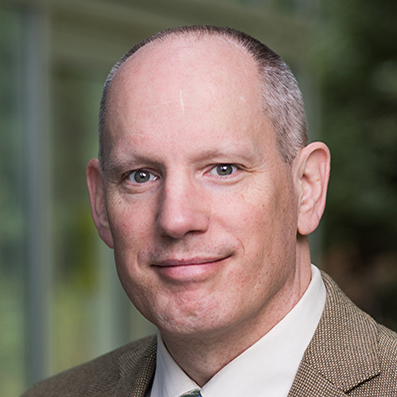 Scott Taylor
Arthur M. Blank Endowed Chair for Values-Based Leadership
Award-winning researcher and professor Scott Taylor studies the various approaches organizations use to assess and develop their leaders. Taylor has taught and consulted for executives and working professionals from leading organizations around the world.
Alia Crocker
Assistant Professor

Alia Crocker studies strategic human capital and social networks. She is interested in understanding human capital development and deployment in context: how it is connected to organizations and how it is combined to shape competitive outcomes. Her work has been published in outlets such as Harvard Business Review, Journal of Management, and Strategic Organization.
What Makes Babson Executive Education Different?
Babson Executive Education works with organizations and professionals around the world to turn ideas and challenges into opportunity. Babson cultivates an entrepreneurial mindset that is the basis for many of the world's most innovative businesses and leaders.
Our programs are about more than theory; they're about action, and equipping you with the practical tools and strategies necessary to have an immediate impact on your organization or business.
Good mentoring isn't what most people think it is. The most effective form of mentoring is a dynamic but very personal process. One that can be learned.
Wendy Murphy
Babson College Professor
We need entrepreneurial leaders who bring a relational focus to their leadership and have the capability and collaborative aptitude to unleash human potential and performance.
Scott Taylor
Arthur M. Blank Endowed Chair for Values-Based Leadership
The Executive Leadership Program faculty has deep expertise in leader assessment and development, leadership coaching, mentoring, building strong collaborative networks, and more. Learn from a deep bench of highly regarded experts.
How and when will I have access to the course materials?
Course materials are provided via Canvas, Babson's online learning portal. Materials will be made available to participants approximately one to seven days prior to the first live online session, depending on the amount of pre-work that participants are expected to complete in advance.
Where can I find the schedule for the days and times of the live online sessions?
The schedule will be sent to registered participants in the registration confirmation email (see the link in your confirmation email to the EVERYTHING YOU NEED TO KNOW document).
Do I need to join the virtual sessions live? Will they be recorded?
We highly recommend that participants join the live online sessions. It is an opportunity to ask questions, participate in rich discussion, and learn from the experience of your program peers. However, we do understand that emergencies arise, so sessions will be recorded and made available upon request.
What technology do you use for the live online programs?
Canvas, Babson's online learning portal—course calendar, readings, pre-work, faculty bios, presentations and post-session recordings are posted here.
Video-conferencing Platform—we will use a virtual meeting application (like Webex or Zoom) that allows you to see and communicate with other participants simultaneously and in real time. Your instructor can share documents and interactive media, invite participants to share content, and engage with you in real-time participation. Links to sessions and more information will be provided on Canvas.
What do I need to participate? How do I prepare for the live online sessions?
We recommend a computer/laptop with a webcam (built in or external camera) for optimal viewing, but you also may join from a tablet or cell phone
Internet connection or cell hotspot
Operating system: Windows: 7, 8.1, or 10; Apple: OS 10.9 or higher
Recommended browsers for optimal experience: Google Chrome, Firefox, Safari 8 and up (Microsoft Edge, Internet Explorer 8, 9, 10, and Safari 7 are not recommended.)
Headset with microphone (recommended but optional)
What happens if I have technical issues?
Additional, detailed instructions will be provided on Canvas. Babson staff will be online and available to assist you, and will identify themselves during each live online delivery. Contact the staff via the chat function for help, or email them if needed. Contact information is available in the EVERYTHING YOU NEED TO KNOW document.
How long will I have access to the online materials?
Course materials on Canvas will be available for six months following the completion of the program.
When is payment due and what types of payment do you accept?
Payment is due in full at the time of registration. Babson accepts Visa, MasterCard, or American Express.
Do you offer discounts?
Discounts on Babson Executive Education courses are available for the following:
Alumni of Babson College (undergraduate or graduate)
Members of our Corporate Partner program
Parents of current Babson students
Groups of three or more registering at the same time
Babson Executive Education's certificate enrollees*
Past participants of Babson Executive Education programs
Please email Tammy Gage at tgage@babson.edu for more information and for discount codes before registering. In addition, please note that discounts cannot be combined.
*Excludes Founder's Finance
Do you offer online programs for large groups from the same company?
Yes, we can customize a program to your company's specific needs from our diverse certificate and courses portfolio. Please contact Tammy Gage (tgage@babson.edu) for additional information.
What will I receive upon completion of the program?
Each program participant receives a certificate of completion. We invite participants to add the program to their LinkedIn profile. Note that a certificate will not be provided if there is insufficient evidence of participation.
Do you have translation for non-English speaking participants?
We do not offer translation in our programs. Although we do not require the TOEFL, all Babson Executive Education programs are taught in English, so it is a prerequisite that you speak, read, and write English proficiently.
Where can I find information for in-person programs?
Explore Babson Executive Education's full suite of in-person programs.
What is your cancellation policy for live online programs?
Registration changes must be requested in writing to Babson Executive Education.
If requested 30 days or more prior to the program start date

Cancellations receive a 100% refund
Substitutions* are allowed, subject to a $250 administration fee
One-Time Transfers* allowed subject to a $250 administration fee, to be utilized within a one-year period

If requested eight to 29 days prior to the program start date

Cancellations receive a 50% refund
Substitutions* are allowed, subject to a $250 administration fee
One-Time Transfers* are not allowed

If requested seven days or fewer prior to the program start date

Cancellations do not receive a refund
Substitutions* are not allowed
One-Time Transfers* are not allowed
*Substitutions and transfers are subject to approval to ensure that participants and programs are suitable.