Real Estate
Real estate affects nearly every facet of daily life. From homes to workplaces, developments, and investments, the field requires a breadth of knowledge to confidently navigate its intricacies and laws.
Similar to a bachelor's in real estate degree, the real estate concentration at Babson prepares students on how to study for real estate careers. That includes analyzing real estate investments, trends, and projects while seeing how the real estate market influences and is affected by various other markets and factors.
Students in this concentration will have the opportunity to gain in-depth knowledge through real estate finance classes and real estate investment courses. They will be uniquely qualified to navigate residential and commercial real estate markets, evaluate the value of real estate properties and real estate developments, and understand the role that housing and development play in greater society. These opportunities make Babson one of the best colleges for real estate.
Where the Real Estate Concentration Takes You
You can work at a top-tier real estate investment management firm, advising and providing services to investors across the globe at firms that manage properties and securities. You can help to empower underserved minority youths to become owners and stakeholders in the communities where they live, work, and play. It's also a great companion to legal studies.
What You Will Study

in Your Real Estate Courses
From real estate transactions and law to real estate development courses, students will learn all aspects of this exciting field. Our concentrations are designed to help you specialize or explore options within our bachelor's in business administration degree, but the real estate development classes offered are comparable to what's offered in a real estate bachelor's degree program.
To complete the real estate concentration, you'll take a minimum of four courses from the following:
This course introduces you to the residential real estate housing market in the U.S. and teaches you how to efficiently and effectively navigate that marketplace. You learn about the major issues and considerations that affect all aspects of residential real estate.
This introductory and practical course teaches you about the fundamentals of commercial real estate transactions from a legal and managerial perspective.
You learn about the various stages of commercial real estate transactions. Explore how legal considerations affect decision-making in valuing real estate assets, selecting effective ownership structure and control, managing financial risk, allocating financial returns, and developing exit strategies for real estate investments.
Discover how to evaluate real estate investment opportunities. The focus is on commercial property and on U.S. real estate. Using readings and case studies, you examine real estate as an asset and learn about its similarities and differences from other investment types.
Students will learn about the process by which value is created through real property improvement and modification by examining the real estate development process. Through case studies, related readings, and a final team project, students examine the perceived risks and potential returns of real estate development. It's this type of hands-on opportunities that make Babson one of the best colleges for real estate courses.
You Will Learn From the Best
At Babson, our faculty are experts, innovators, and forward thinkers in their chosen fields. Here are just some professors sharing their expertise and support with our students in the real estate program.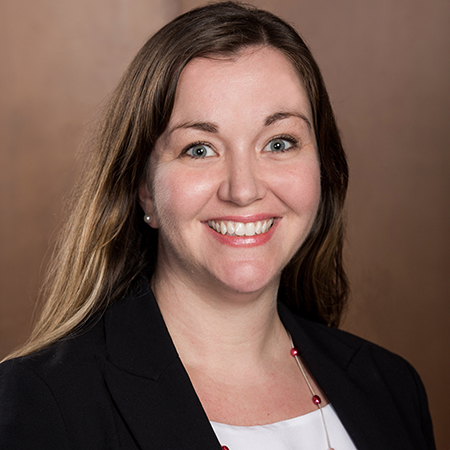 Erin Degnan Escobedo
Erin Degnan Escobedo not only teaches the bulk of Babson's real estate curriculum, but she designed most of the courses. In addition being a licensed attorney and real estate broker in Massachusetts, she's practiced real estate law, corporate transactions, and commercial litigations since 2004 and has counseled NASDAQ-listed corporations with real estate in multiple states.
Paul Griesmer
Currently managing director at a boutique real estate consulting firm, Paul Griesmer has decades of real estate finance and development experience that he brings to the classroom.