Diversity, Equity, and Inclusion
Entrepreneurial Leaders Value Diversity, Equity & Inclusion (DEI)
At Babson, we believe that true entrepreneurs create both economic and social value, and that to lead successfully you must lead inclusively. This theme runs throughout all of our courses and programs—but it must go further. Advancing DEI throughout the Babson community is a critical objective, both for our own community and the impact we have in the world. This work is continuous. Through community collaboration, we hope to keep learning and improving in meaningful ways to benefit communities everywhere.
We also know that belonging is an important aspect of any DEI initiative and goal, and we are proud of the spaces Babson has helped create for its students and staff with the following:
Please join me in recommitting to these ideals and aspiring to end systemic racism, anti-Semitism, Islamophobia, Asian hate, xenophobia, homophobia, sexism, among other groups, as well as social injustice everywhere. In the spirit of all who fight for a better day, we must believe that together, we have the power to determine what happens next in our own lives, on this campus, and in the world.
Sadie Burton-Goss, PhD
Chief Diversity & Inclusion Officer
Belonging at Babson
Belonging is an important aspect of any DEI initiative and goal, and we are proud of the spaces Babson has helped create for its students and staff.
21
Undergraduate Diverse Student Clubs
10
Graduate Diverse Student Clubs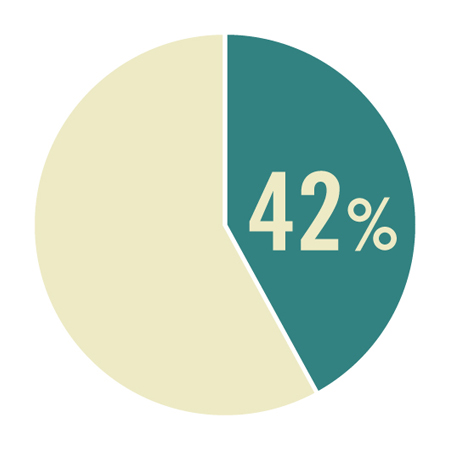 2022 Student Body
Undergraduate Women: 42%
Graduate Women: 42%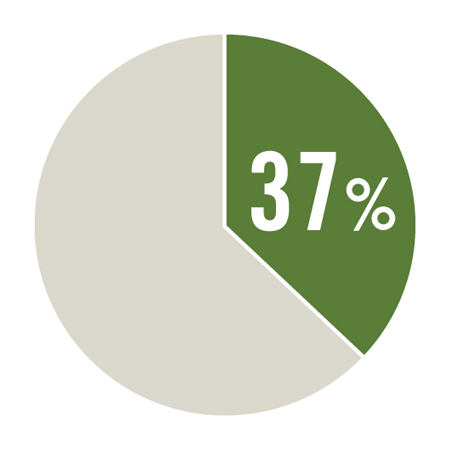 2022 International Students
37% increase in enrolled international students, representing 84 countries.
$9 Million Invested in FY22
Money applied to student scholarships, and to recruit and retain students who contribute to diversity within the community. Our first-year class included 32% underrepresented minority students, the largest in Babson history.
Making Progress Through Dialogue
To help facilitate important conversations, Babson has implemented DEI training for faculty, staff, and students. Who completed training? (as of June 2022)
» 98% of Employees
» 97% of New Undergraduates
» 89% of New Graduate Students
Babson has created something that is revolutionary. We're creating this opportunity, this movement of change and empowerment.
Shakenna Williams '94
Executive Director of the Frank & Eileen™ Center for Women's Entrepreneurial Leadership
Founder of the Black Women's Entrepreneurial Leadership program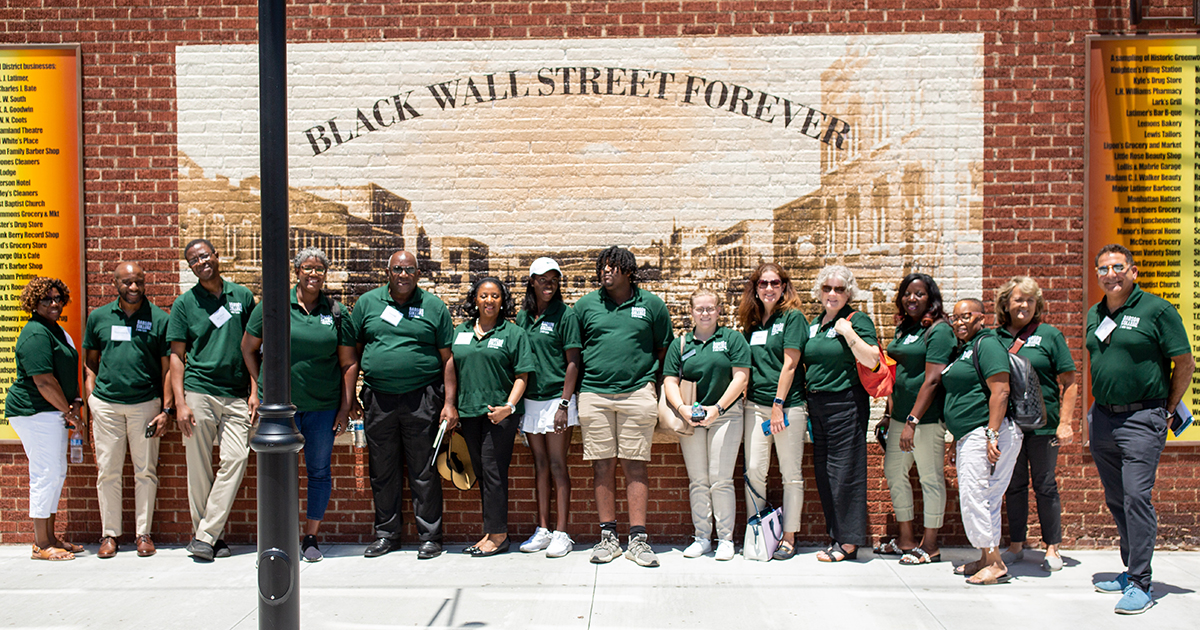 The Power of Partnerships to Uplift & Heal
Babson's WIN® program supports women entrepreneurs and local economies in Tulsa. It's located inside the Greenwood Women's Business Center, one of the only buildings saved from the 1921 Tulsa Race Massacre. Before the attack, the area was an economic hub for the Black community—Black Wall Street.
"The experience on the ground in Tulsa was one of profound grief, introspection, and ultimately inspiration. I am inspired to partner with colleagues from the local colleges to share our students' innovation and talents to help existing businesses grow and scale."
Natalie Joseph
Director of Babson's Multicultural and Identity Programs
Read the Story
Strategic Diversity and Inclusion Goals
Three pillars—culture, curriculum, and community—guide Babson's diversity and inclusion strategy and represent the three major areas of focus for our efforts.
Culture
The attitudes and intellectual manifestations of our students, staff, faculty, and alumni
Create, foster, and preserve an inclusive and welcoming cultural climate for all
Create an organizational structure to support our diversity and inclusion goals
Curriculum
The subject matter we are teaching in the classroom
Ensure that faculty development, classroom experience curriculum, and cocurriculum support our mission and strategic diversity and inclusion goals
Foster, promote, and support diversity- and inclusion-related resources and research advancing our mission
Community
The Babson fellowship of people from students to members of partner organizations
Attract, recruit, develop, and retain a diverse student body
Attract, recruit, develop, and retain diverse faculty, staff, and administrators
Engage and support external partners in diversity-related initiatives advancing our mission
Communicate, promote, and celebrate efforts, events, initiatives, and individuals advancing diversity and inclusion of all kinds for Babson College and the Babson community worldwide
2023 Martin Luther King Jr. Legacy Day Event
Occurred on February 1, 2023
Keynote Speaker: LaTosha Brown
The Martin Luther King Legacy Day Committee is thrilled to announce that our keynote speaker will be voting rights activist, advocate, and visionary leader LaTosha Brown.

LaTosha is a contributor to The New York Times op-ed page and a Senior Practice Fellow at the Ash Center for Democratic Governance and Innovation at Harvard's Kennedy School of Government. As co-founder of the Black Voters Matter Fund organization, LaTosha is dedicated to increasing the political power of Black people.
2023 Black History Month
For Black History month, Babson is committed to providing a number of different events to recognize this important month. Download the PDF to learn more and please contact DEI@babson.edu if you have any questions.
Babson Alumni Focused on DEI
Babson focuses its teaching approach on entrepreneurial leadership, and those lessons can have an impact well beyond the classroom when it comes to DEI. Below are only a few of the many examples from Babson alumni.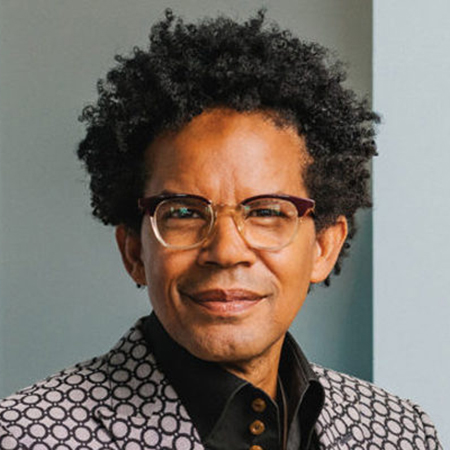 Aaron Walton '83
Founder & CEO, Walton Isaacson
"We believe innovation is driven by diversity—blending people, skills and passions from diverse backgrounds for greater creativity and better business results."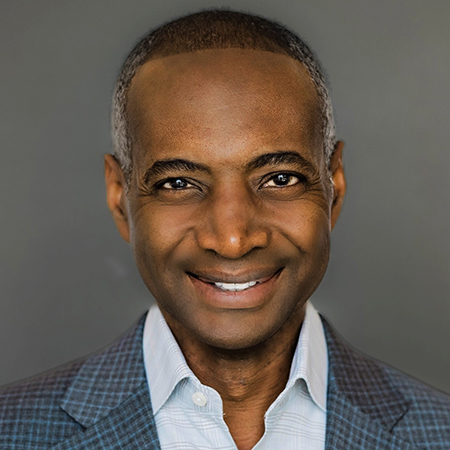 Jeffery Perry '87, P'23
Chair, Babson Board of Trustees
Jeffery Perry '87, P'23 was elected chair of the Babson Board of Trustees, and is the board's first Black chair. Perry is a strong believer in early-access programs and hopes to help the College create more opportunities for students that they might not otherwise have.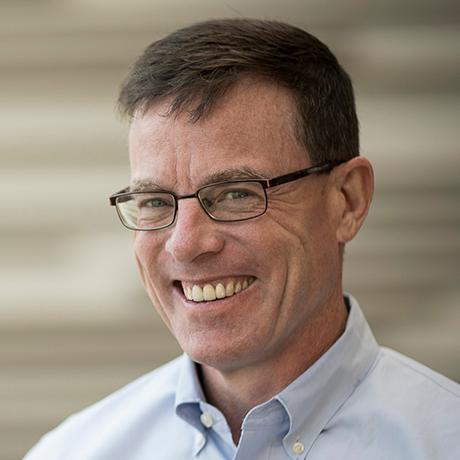 Tim Ryan '88
U.S. Chairman and Senior Partner, PwC
"Not many accountants moonlight as activists. But Tim Ryan, the senior partner at PwC, has spent the past five years trying to make his company a model inclusive workplace, and advocating for more diversity in the rest of corporate America."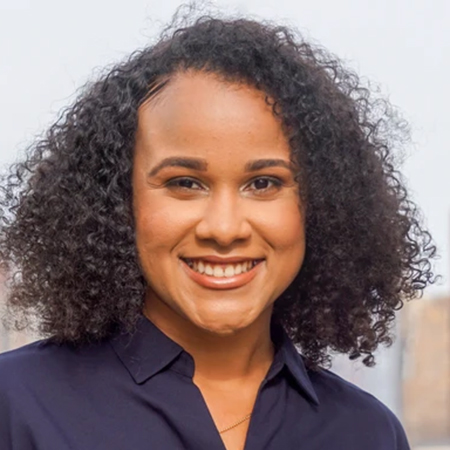 Yulkendy Valdez '17
Business Owner/DEI Consultant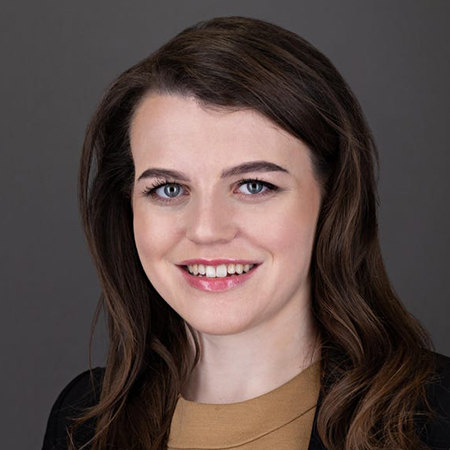 Lauren Von Stackelberg '17
Deep history with some great brands, including current role at LEGO Group as Chief Diversity and Inclusion Officer
The Diversity, Equity, and Inclusion Council
The re-imagined DEI Council is an inspiring team of campus leaders for student, staff, faculty, and alumni DEIB initiatives. On any given day, there is something life-changing going on led by these dedicated Babson professionals.
The Vice President for Learner Success and Dean of Campus Life reflects on the trying times caused by the pandemic and social injustice.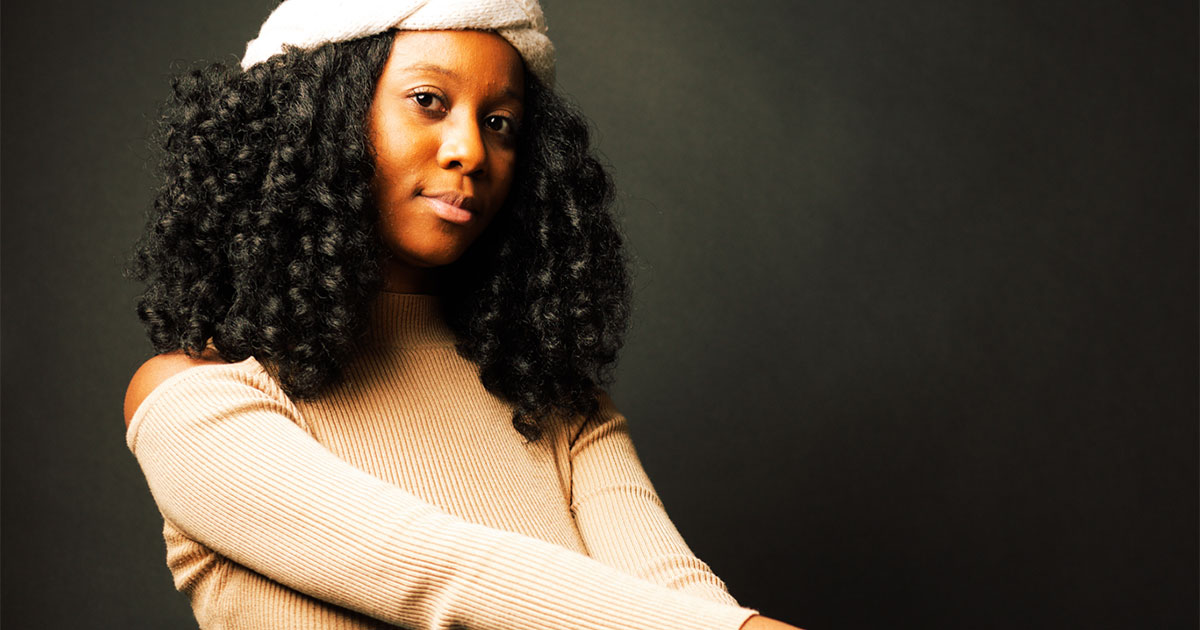 Through her nonprofit, Seeds of Fortune, Nitiya Walker '14 seeks to empower young women of color through financial knowledge.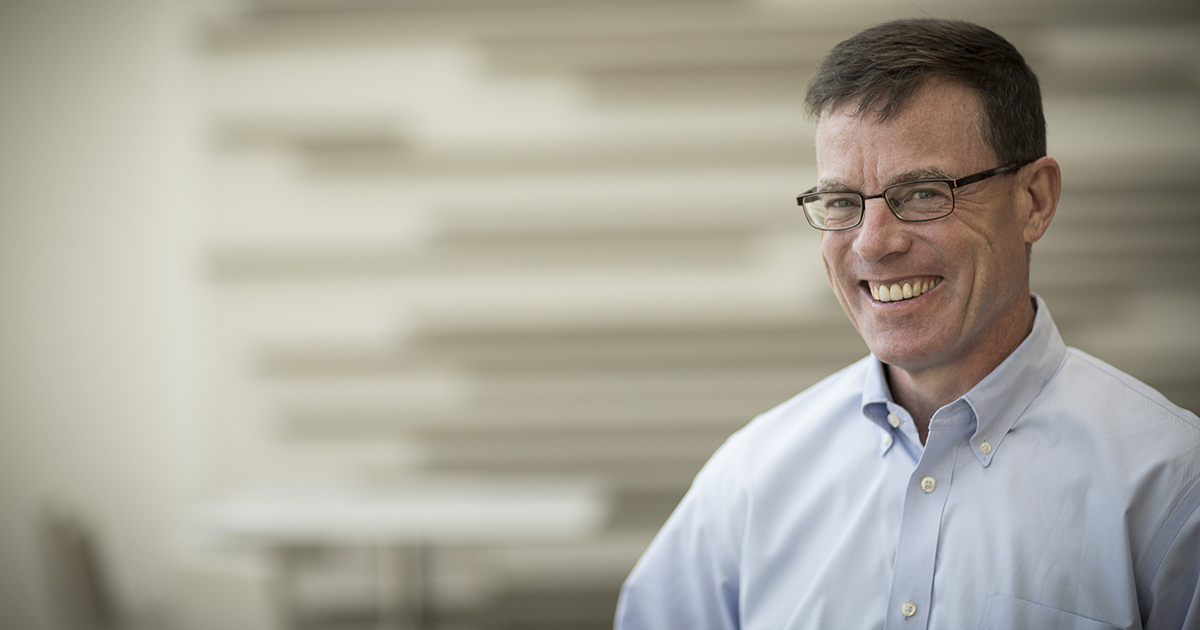 An entrepreneur at heart, PwC's Tim Ryan '88 continues to lead change on diversity and inclusion at his company and across the country.