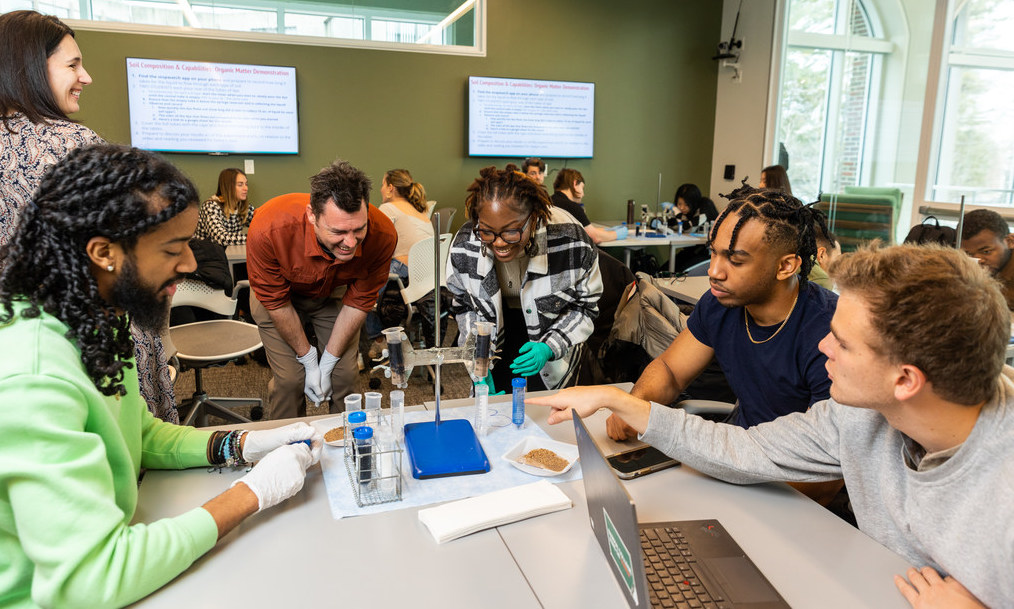 Immersive Curriculum
Both Babson's undergraduate and graduate curriculum are a unique blend of business essentials with liberal arts and sciences, delivering a one-of-a-kind experience at all levels. Our students are immersed in a vast variety of coursework and hands-on opportunities. They obtain the skills they need to be successful business and entrepreneurial leaders, while following their passions and exploring their interests in a range of subjects.
Concentrations Enable You to Tailor Your Degree to Your Personal Interests
At Babson, our 24 undergraduate concentrations and 7 graduate concentrations provide a distinct way to tailor your education to your interests. While not mandatory, they are an opportunity to customize your degree, connect with specific faculty advisors, and align your education with your career aspirations.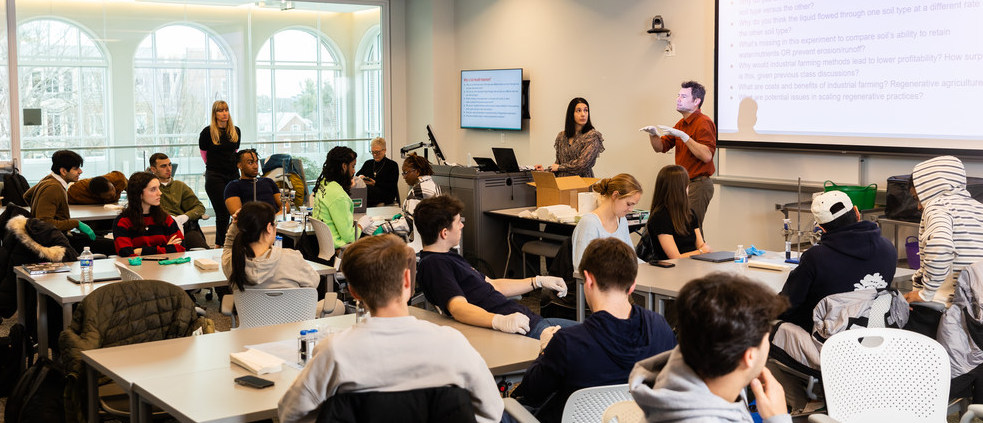 Collaborative, Experiential Learning
Babson's unique experiential and collaborative courses are the hallmark of our undergraduate curriculum. Required for every undergraduate student, these dynamic core courses will empower you to create lasting value for yourself, your community, and the world. Courses are integrated and complementary, building across years and exposing students to multiple perspectives on business and the world. They include classroom instruction combined with real-world experience, spanning four years and consisting of three distinct elements.
Immersive Undergraduate Curriculum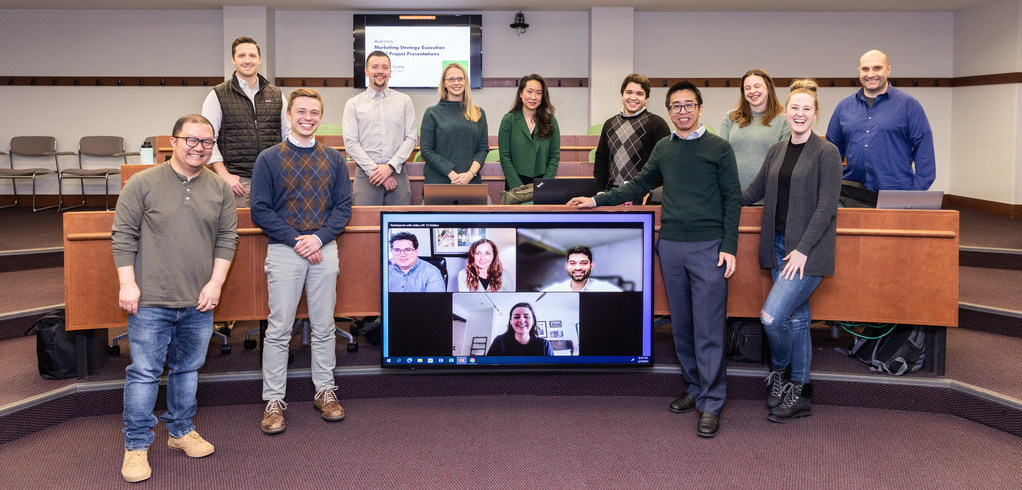 Graduate Programs to Fit Your Lifestyle
Take the same courses from the same top-ranked faculty, no matter when or where you choose to study. Babson's programs both offer the same high-caliber degrees with formats designed to fit your lifestyle and goals.
Top-Ranked Programs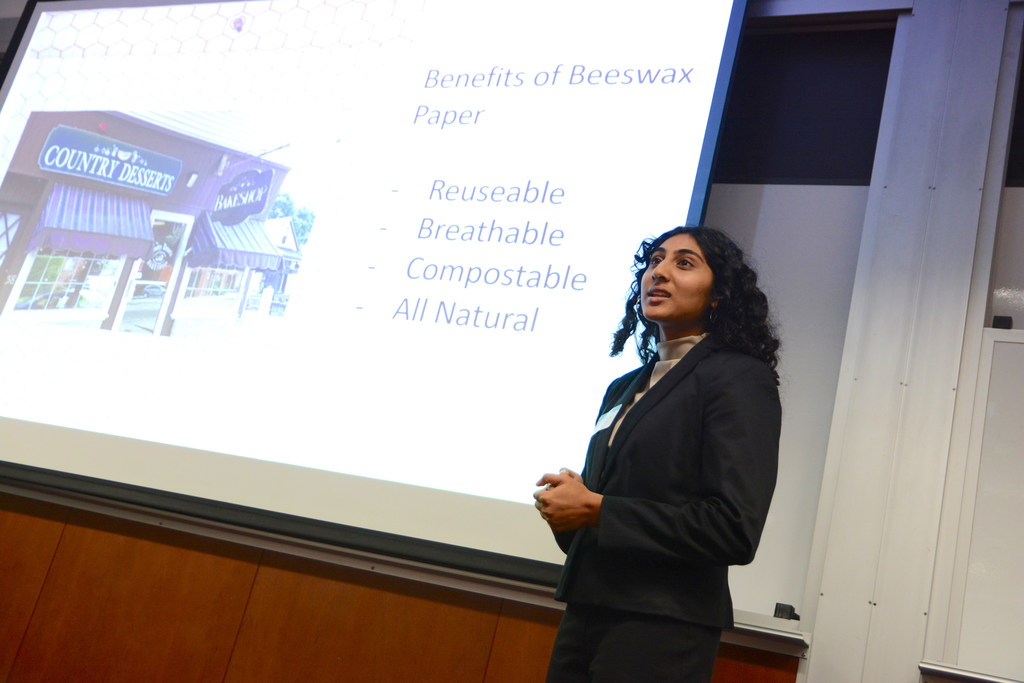 Accelerate and Incubate Your Business
Got a business idea? Our community will help you bring it to life. From the now-global Women Innovating Now (WIN) Lab® to the B.E.T.A. Challenge, there are numerous ways to get your idea off the ground. One of the most well-known? Rocket Pitch. The competition let's you pitch to the Babson community—in three minutes using only three slides.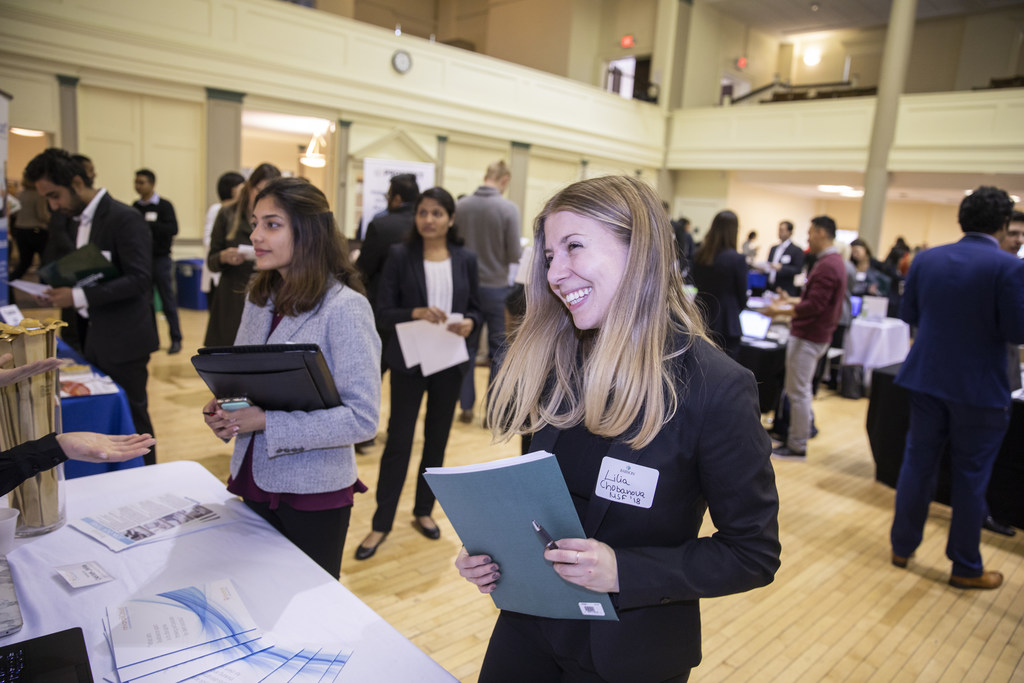 Consult to the C-Suite
Choose from multiple opportunities to consult with company leaders. A key component of every Babson MBA, the Babson Consulting Experience (BCE) lets you work with leading executives to solve an actual business need. MBA students also have an opportunity to consult through the Management Consulting Field Experience (MCFE), an elective course allowing you to work with organizations as diverse as Puma and the Red Sox to address a business challenge.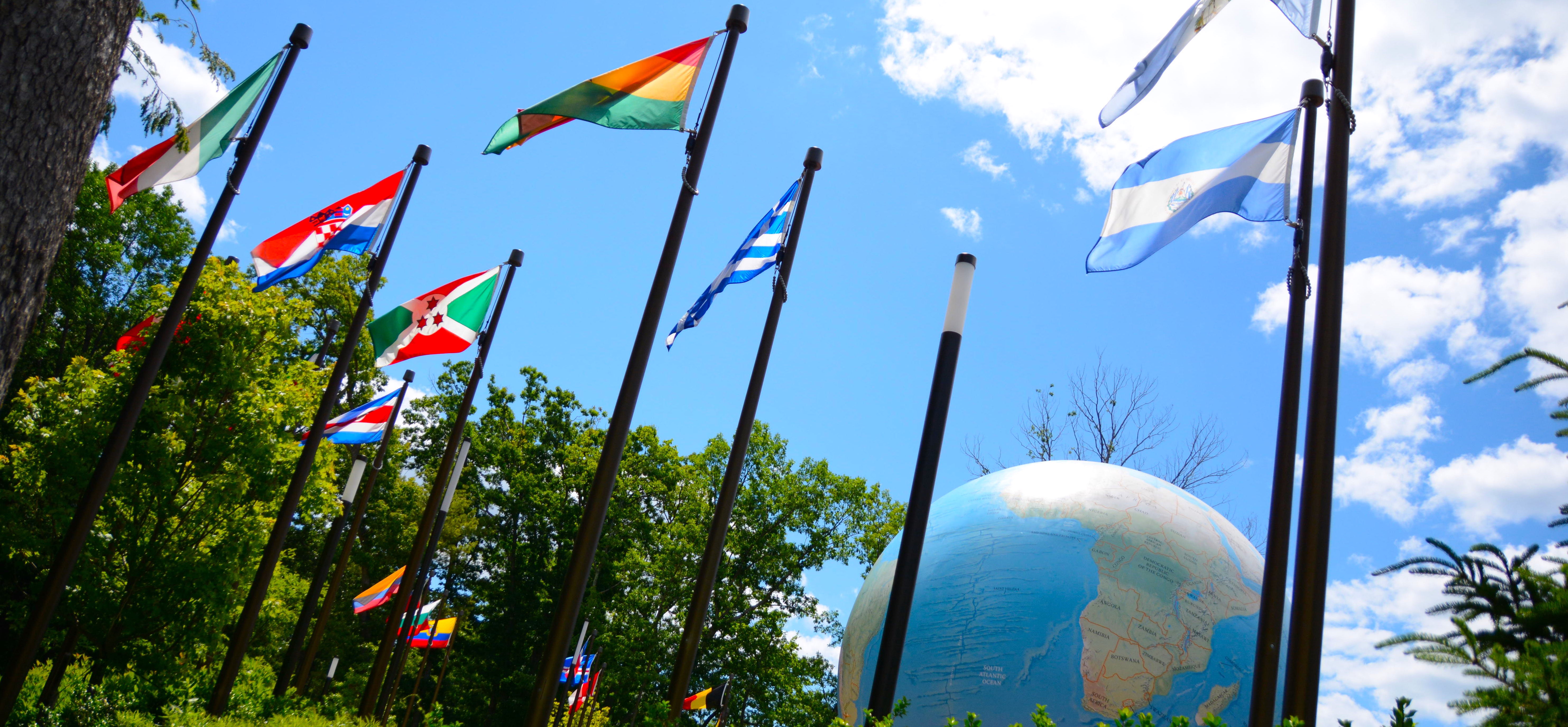 Gain International Experience
Several programs offer you the chance to take your electives abroad in short-term formats. Travel to Portugal to support a global client (Lisbon, Portugal), explore the competitive and strategic dimensions of companies doing business in the European Union (Milan, Italy), or compete in a one-week design challenge to tackle a relevant problem for the Swedish government and local businesses (Stockholm, Sweden).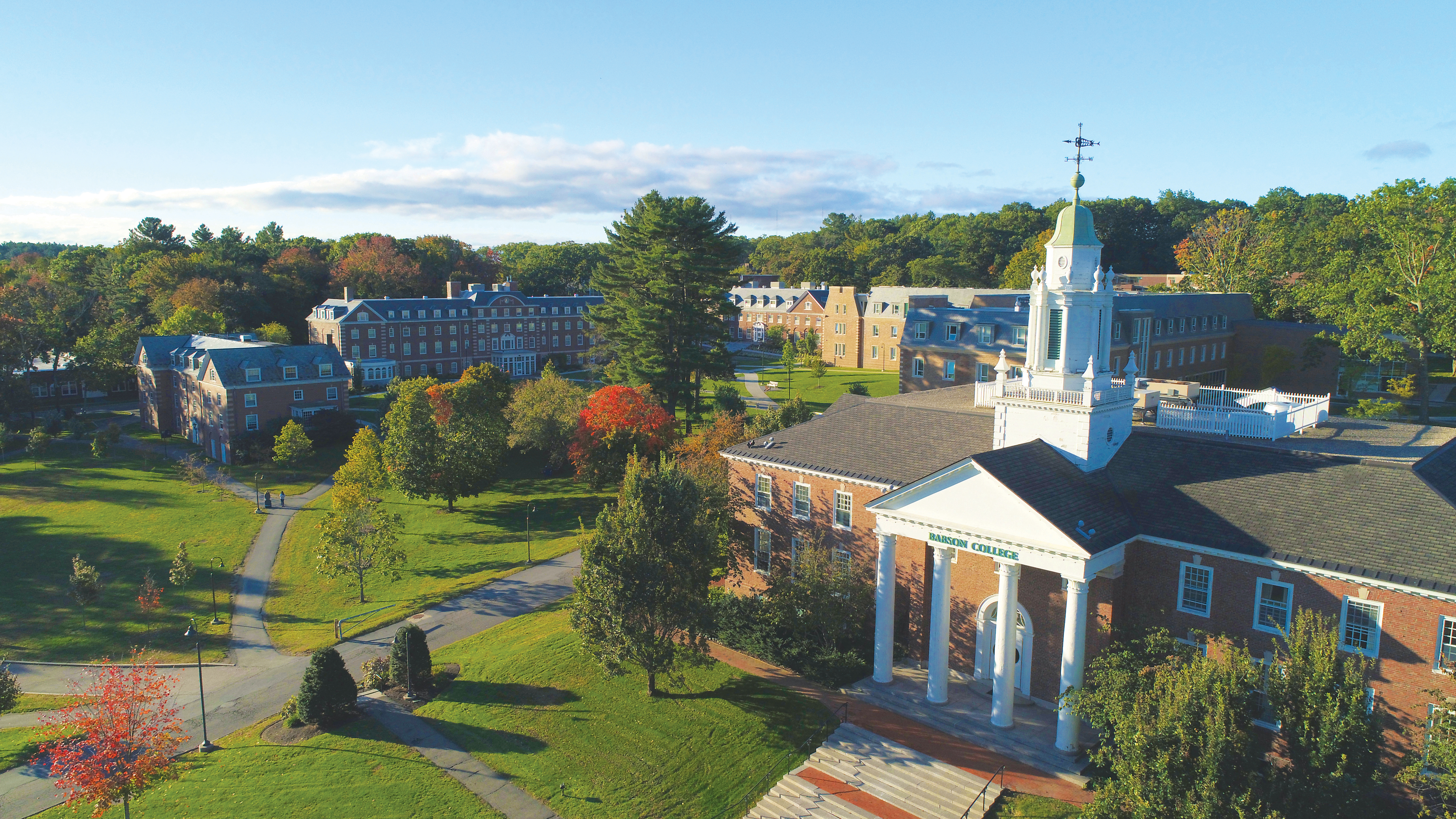 Arthur M. Blank School for Entrepreneurial Leadership
The Arthur M. Blank School for Entrepreneurial Leadership is a first-of-its-kind hub that connects and extends the Babson College community to learners across the lifespan. The Blank School is an action lab that convenes and amplifies thought leaders around the globe. Our community fosters the mindset needed to lead change, solve global problems, and create sustainable value across business and society. The Blank School offers specialty centers and institutes as well as workshops, mentorship, funding opportunities and scholarships, academic research, accelerators and incubators, and more to accomplished and aspiring entrepreneurial leaders.
Learn More
Read More About where babson's unique curriculum takes you
Start Your Entrepreneurial Journey
Choose your path and see how Babson can help you develop the entrepreneurial leadership skills needed to shape the future.