Admitted Students
Congratulations on your acceptance to Babson College. We look forward to welcoming you into our close-knit, diverse, and inclusive community!
Your hard work has paid off, and with our academic and professional support, that will continue. That's because Babson students see results. Only six months after graduation, 99.5% of our students are employed or continuing their education, with an average starting salary of $62,525. It's no wonder PayScale named us the #1 business school for salary potential.
Our students and alumni are entrepreneurs of all kinds, harnessing the power of an entrepreneurial mindset to succeed in the business world and beyond. In fact, this spirit is in everything we do. And, the world needs entrepreneurial leaders now more than ever.
Come join us at the #1 school for entrepreneurship!
You're In! So, What's Next?
2. Share your excitement on social
Some news is just too good to keep to yourself. So go ahead, shout it from the rooftops, tag our accounts, and share!
3. Save the date for Launch!
Launch, our signature program exclusively for admitted students, will take place on April 14 and April 21 (you choose one!). It's an in-person look at how Babson turns learners into entrepreneurial leaders, including your first opportunity to take advantage of all the resources available to our students. More information on registration coming soon!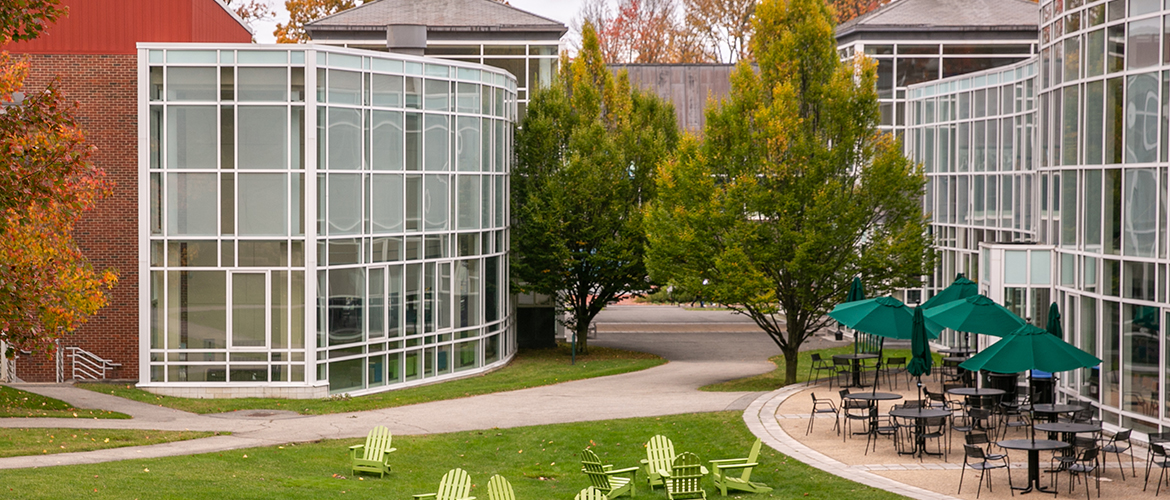 Learn more about what makes Babson special
Join us for an info session and campus tour with a member of our Admissions team and a Student Ambassador to answer all your questions. It's the best of both worlds! And when you visit our campus, make sure to stop by the Admission Office.
Meet Fellow Beavers
The Babson community is comprised of dynamic, energetic, vibrant, intellectual, entrepreneurial future leaders like you. Meet some here.
Nicole Johns '23
With Johns coming from a small high school, the Babson community aspect felt familiar to her. She knew it was the right choice, and now she helps others discover Babson as part of the Undergraduate Ambassador Program.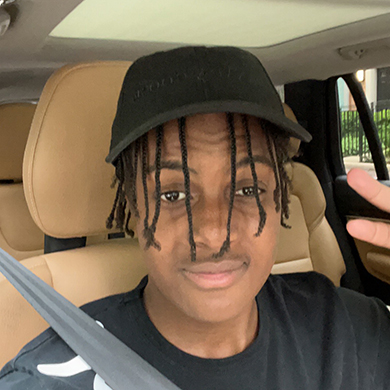 Joshua Harding '26
The Chicago-native came to Babson with a passion for business and public speaking, something he gained on his high-school debate team. In his first year at Babson, he draws on that and his own entrepreneurial experience.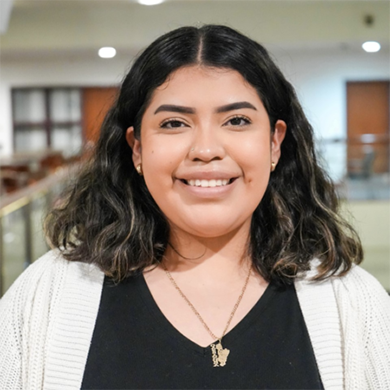 Cassandra "Casi" Nájera Castillo '24
Nájera Castillo, a co-founder and president of Babson College's Semillas Society chapter, called on her experiences in Babson classes and clubs as she took on her first corporate internship at Fidelity in Summer 2022.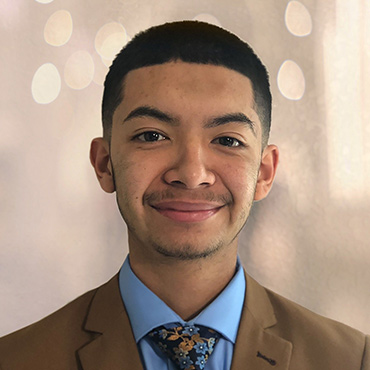 Oliver Bustos '24
As the first in his family to attend college, this Blank Leadership Scholar from Texas set his sights on Babson for its business acumen and like a true entrepreneur, he is always looking for opportunities.
Picture Yourself Here
We welcome new students with open arms and wide smiles. Babson has all the classic aspects of a college campus—athletics, Greek life, clubs and organizations. When something doesn't exist, our students create communities and experiences that contribute to a vibrant and thriving living and learning environment! What will you do here?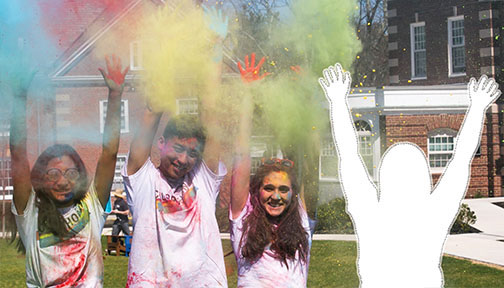 Making Friends
With 100+ student clubs and organizations, you can pursue your unique interests, find new ones, and deepen your college experience along the way.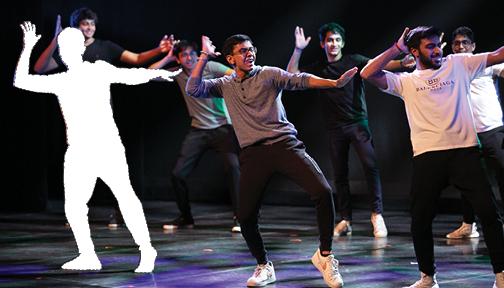 Performing
Get your dance on, check out a play, or direct a production of your own. At Babson, creativity and innovation go hand in hand, at the intersection of creative vision and entrepreneurial thought.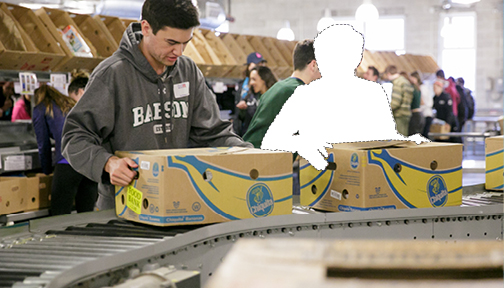 Volunteering
Babson offers an array of quality experiences for you to connect, get inspired, pitch in, give back, get involved, and meet new people.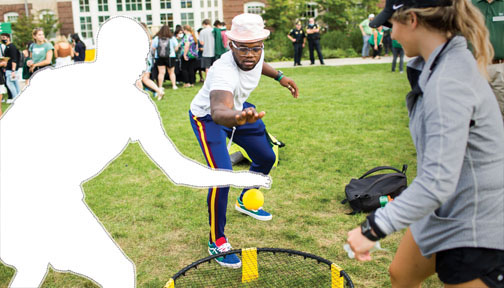 Having Fun
From Trivia Night to Founder's Day and eating pancakes with your roommates—there's so much to do outside of class at Babson.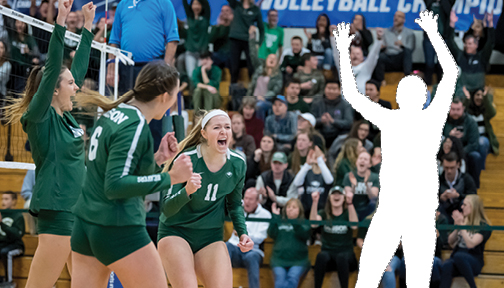 Cheering
Whether you're rooting for the home team or participating in club sports or intramurals, athletics and recreation will get you in the game!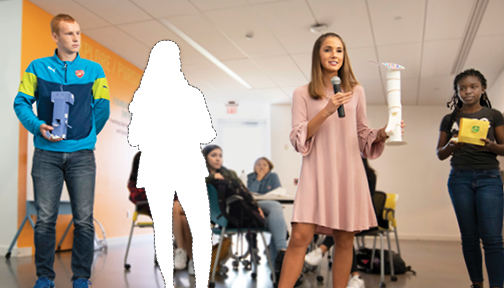 Leading
Practice what you learn, inspire your peers, and lead by example. Take your leadership to the next level, and explore Babson leadership opportunities.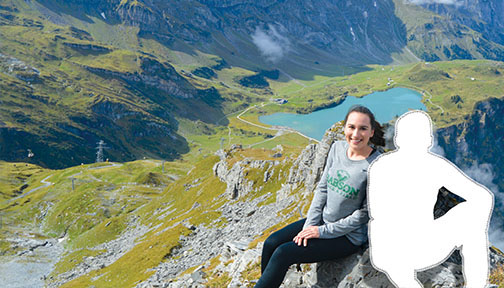 Studying Abroad
Discover new cultures and business environments. Take part in one of Babson's 100+ education abroad programs.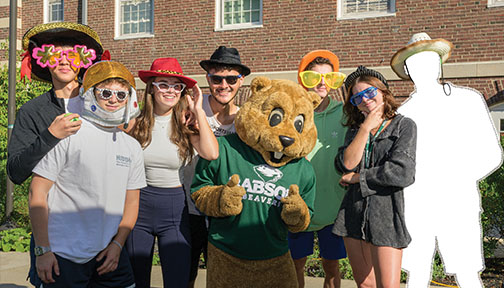 Hanging with Biz
Babson's famed mascot, Biz, will surely bring a smile to your face and amp up the crowd at athletic events, rallies, and even lunchtime!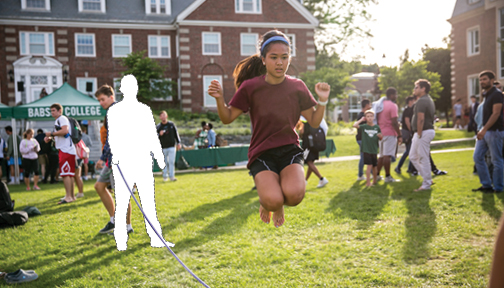 Exploring the Quad
Throwing a Frisbee, strolling to class, or saying hello to Babson's community resource dog, Roger, the Quad is the place to see and be seen.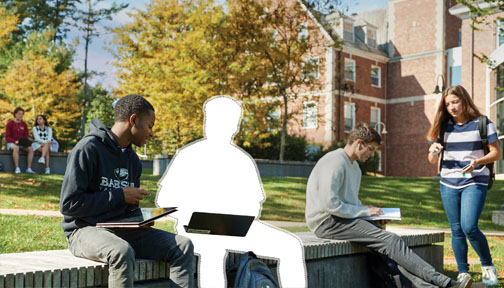 Connecting
Our campus is teeming with activities and ways to have fun with friends, including over 800 on-campus events each year.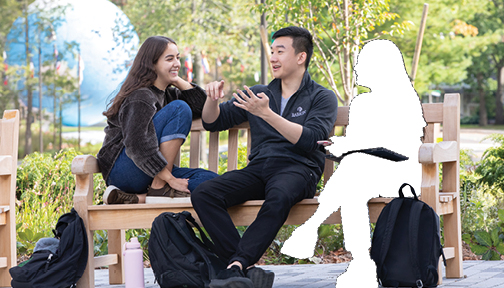 Collaborating
Babson's world-renowned Foundations of Management and Entrepreneurship (FME) course takes all first-year students on a business journey.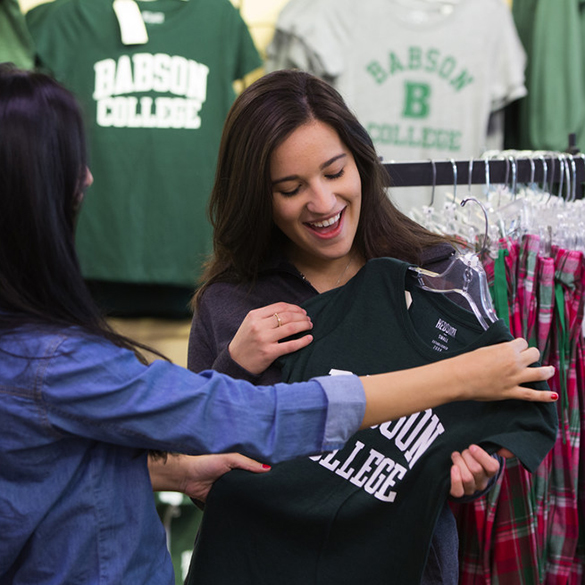 Go Green. Show Your Babson Pride!
Apparel, merchandise, textbooks, and more. Gifts and swag for every season and every occasion. Whether you're a student, alumni, parent, or friend, it's never too early to shop the Babson Bookstore.
Our list goes on and on.
Your next step is to get to know us even more. We are ready to answer all your questions about Babson.