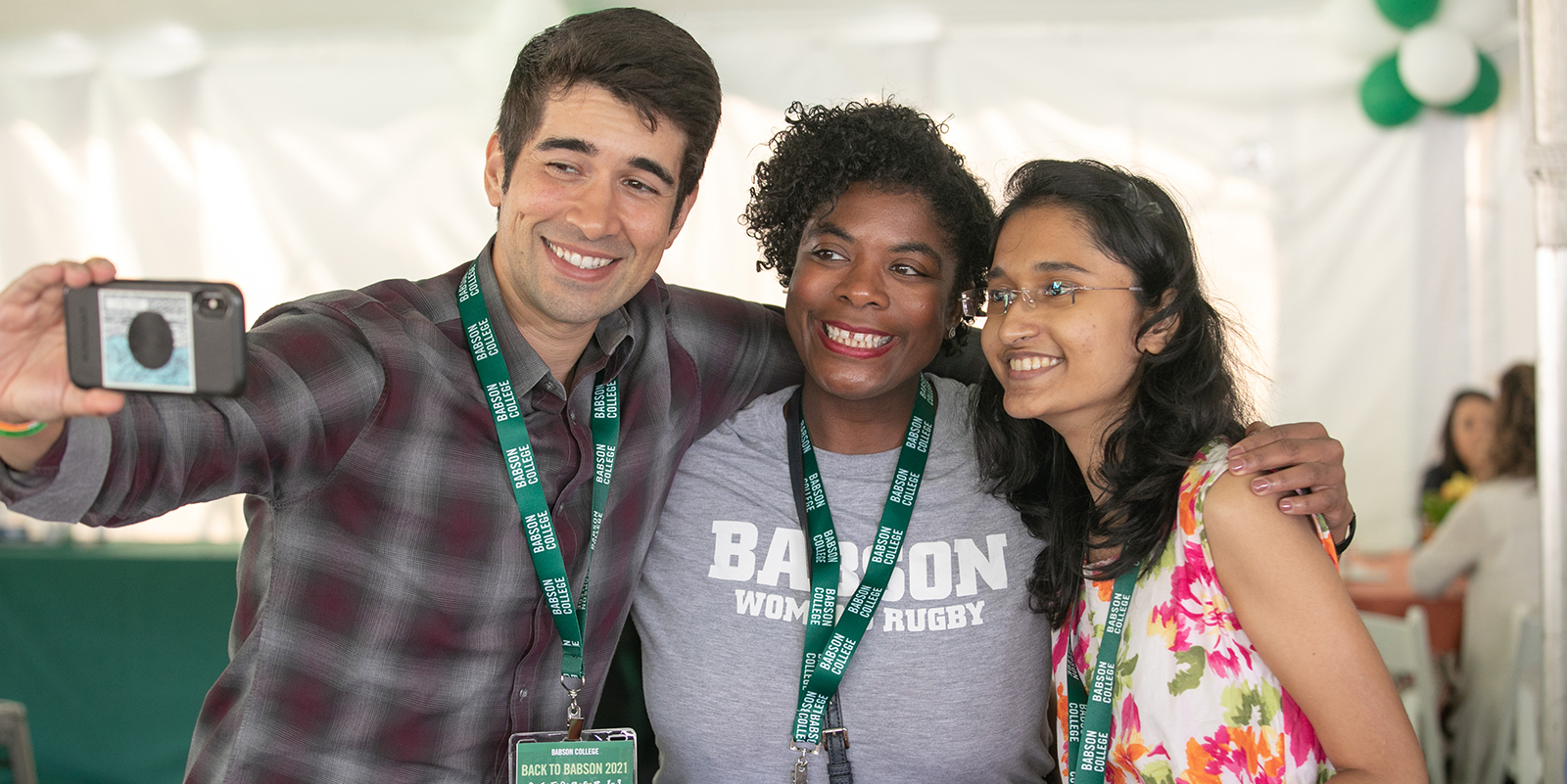 Alumni | Back to Babson
Mark your calendars for Back to Babson 2023, September 22 – 23.
A favorite College tradition, Back to Babson brings alumni, students, parents, faculty/staff, and friends "Together Under the Tent" for Reunion, Homecoming and Family Weekend. It's a celebration of Babson and the people who make our community so special.
Alumni in Class Years Ending in 3 or 8: Join your Reunion Committee to help plan your class party. To serve on your reunion committee or for more information, please contact Colleen Penkala, Senior Associate Director Class Engagement at cpenkala@babson.edu.
View photos from Back to Babson 2022 here. Watch the re-cap video here.
Registration for the 2023 event opens in June.