Part-Time Flex MBA Program
Uncover your full entrepreneurial leadership potential at Babson College. Across all industries and all levels of an organization, entrepreneurial leaders are sought after for their courage to confront complex problems and their drive to create both economic and social value. The Part-Time Flex MBA program will teach you how to practice this type of leadership and inspire yourself and those around you to become strong risk managers, exceptional uncertainty navigators, and highly skilled ambiguity explorers.
By enrolling at Babson, you will join a community of learners dedicated to solving complex problems and making a difference in the world. Not only will you develop lasting connections among your MBA cohort, but you will have Babson's network of 43,000+ alumni across 129+ countries to support you throughout your career.
#1
MBA for entrepreneurship for 29 consecutive years
U.S. News & World Report
$163,004
Average salary of part time MBAs
3 years after graduation
Financial Times, 2021
#3
MBA Globally for Career Progress
Financial Times 2022
Why Choose Babson's Part-Time Flex MBA Program?
The Babson MBA from the F.W. Olin Graduate School of Business teaches you to step into your power as an entrepreneurial leader and apply your education to your work from day one. Our cutting-edge MBA curriculum combines fundamental business lessons, experiential learning and market-aligned electives so you can customize your program to build the skills and expertise you need to excel in your career. In the Part-Time Flex MBA program, you will earn an advanced education from experts in their fields that gives you the problem-solving mindset, expansive network and tangible action plan you need to achieve your desired goals, with a customized course schedule that works best for you.
Ideal for those who envision coming to campus and enjoying an in-person class experience, the part time MBA program offers you the option to attend class online when you need to, in order to accommodate your busy schedule.
Whether you are balancing your MBA with work, travel, or raising a family, the Flex MBA program gives you the space to stay focused on what's important to you while working toward the valuable degree you desire. Engaging class discussions and lectures from global thought leaders, real-world learning experiences, 24/7 career guidance – you get all of it, without putting a pause on your career.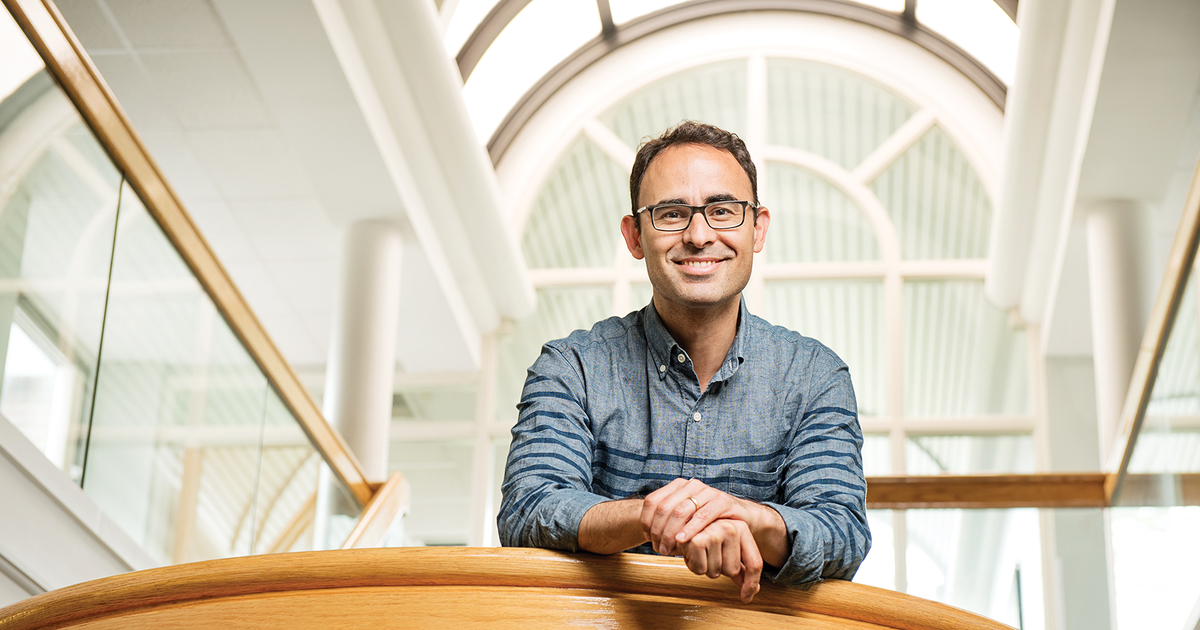 Learn from Leaders in their Fields
At Babson, our faculty are not just educators—they are business owners, leaders in their fields, and top-tier advisors. Babson faculty are accessible, encouraging, motivating, and above all else, they believe in their students. Here's what Professor Sinan Erzurumlu, named Favorite MBA Professor of The Class of 2021 by Poets&Quants, has to say about his students:
"When I meet and work with young minds who are willing to challenge the existing system and spend their time solving complex social and environmental problems, I feel they are a significant force."
Read More
Investment
$1990 per course credit, scholarships available
Format
In-person and Synchronous Online
Test Requirement
No: GRE/GMAT Not Required
Location
Wellesley, Boston and Online
I didn't want to go back to school for a typical MBA, I was looking for real-world skills instead. It's refreshing to go to school at night. I love the people I've met at Babson, they keep me inspired and engaged.
Ryan Ross MBA'20
Between going to school at night, holding down a full-time job and being a parent, Ryan also got involved with the Sustainability and Energy Club during his time at Babson - a decision motivated by his desire to make a positive impact on the world for his young son.
Flexible Part-Time MBA Curriculum
All MBA students learn the fundamentals via the nine core courses, 18 credits in total. The rest of the MBA is yours to customize to align with your goals and passions. Specialize and build skills in a variety of areas through 27 credits of market-aligned elective courses, in topics ranging from game theory to social impact. You can also choose from seven concentration tracks to better hone in on your area of interest.

Core Courses
The Flex MBA core is experiential, interdisciplinary, and built to ground you in key functional areas. As a part time student, there's increased flexibility to when and how you complete your core courses.
Leading Through Opportunity and Design
Entrepreneurship
Strategy
Financial and Sustainability Reporting
Managing People and Organizations
Leading Through Innovation and Growth
Business Analytics
Marketing
Operations and Information Management
Finance
Babson Consulting Experience
Active, project-based work with a client partner
Part-Time Flex MBA students may choose from a range of evening elective courses to build their ideal schedule. Electives specialize and build skills in a variety of areas, including:
Machine Learning Methods for Business
Business Strategy and Game Theory
Artificial Intelligence for Business Decisions
Disruptive Change and Enterprise Transformation
Food Entrepreneurship
Leading Business Turnarounds
Leading for Social Value
Negotiations
New Venture Creation
Real Estate Investment Fundamentals
Seven concentrations allow you to specialize in specific academic areas, including:
Four Learning Goals
Babson's Entrepreneurial Thought & Action® methodology prepares you to become an entrepreneurial leader so you can address the greatest challenges of business and society, including innovation, growth, integrated sustainability and globalization. Whether you're making an impact within an established organization or starting your own venture, your increased self-awareness, expanded mindset, and refined skill set will allow you to create both economic and social value.
This experience is guided by four learning goals.
Collaboration
Collaborate with and learn from others to accomplish a common goal or create an original work.
Leadership
Lead people to work toward shared goals with consideration of the ethical implications of their actions.
Communication
Develop and express ideas strategically, through written, oral, and visual formats, to a specific audience for a desired purpose.
Problem solving
Analyze and assess ideas and data to make decisions and recommendations appropriate to situations and stakeholders.
Classroom Time Commitment
The Part-Time Flex program allows students who prefer a traditional, seated classroom experience to attend classes at our Wellesley and Boston Campuses and engage with their peers and professors in person. Students are expected to attend classes on campus at least 3 of the 7 nights within the duration of the core courses. Elective courses are available in person, with the option to participate live-online to allow students to balance work, business travel, and family commitments with their education.
Outcomes
Part-time MBA alumni are making an impact across organizations and industries. Some of their employers include Airbnb, Athenahealth, Bose Corporation, Deloitte, IBM, New Balance, PwC, and Target.
Save on PT MBA Tuition
Find out how much you can save on your tuition through options like advanced standing credit opportunities and merit-based scholarships. As a part-time student, Babson's Tuition and Financial Aid Office works with you to review your financing options and find the best fit for you to make your degree a reality.
If you're a Babson alumni you can save 20% on tuition. Or, if your company is part of the Babson Strategic Alliance program, you and your colleagues receive a 15% discount on tuition. Find out if your organization participates and, if not, how to join.
Selecting the Flex program signals that you want to come to class in person, but need the flexibility on some occasions to engage in class remotely due to work, travel, or other personal obligations. In the Flex core, faculty will look to see you in class during a minimum of 3 out of 7 sessions per class. Elective courses are available in person, with the option to participate live-online so you can build a course load that works with your busy schedule.
Our part-time online MBA program is fully online with live classes, so you can learn and engage in real-time class discussions remotely. The Flex MBA gives you an in-person MBA program experience with online flexibility.
The workload of a course in hours is a function of the number of credits, independent of the modality of the course, or the way in which you access it. For example, a regular 3-credit course over 14 weeks requires students to spend about 2-3 hours in a class session and 4-6 hours of working on class materials outside of class (readings, project work, etc.).
That means, all of Babson's courses require the commitment to work in regular intervals, often but not always, on a weekly basis.
Once enrolled, PTMBA students do not need to transfer between formats. As a Babson MBA student you are welcome to take courses in the modality that best fits your needs.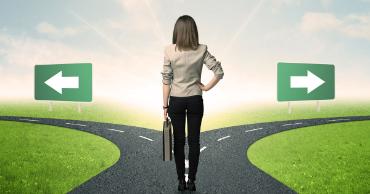 Master's vs MBA: How Do I Decide?
Pursue the right advanced business degree for your career goals. The decision often depends on years of professional experience, if you want to change career paths, and more.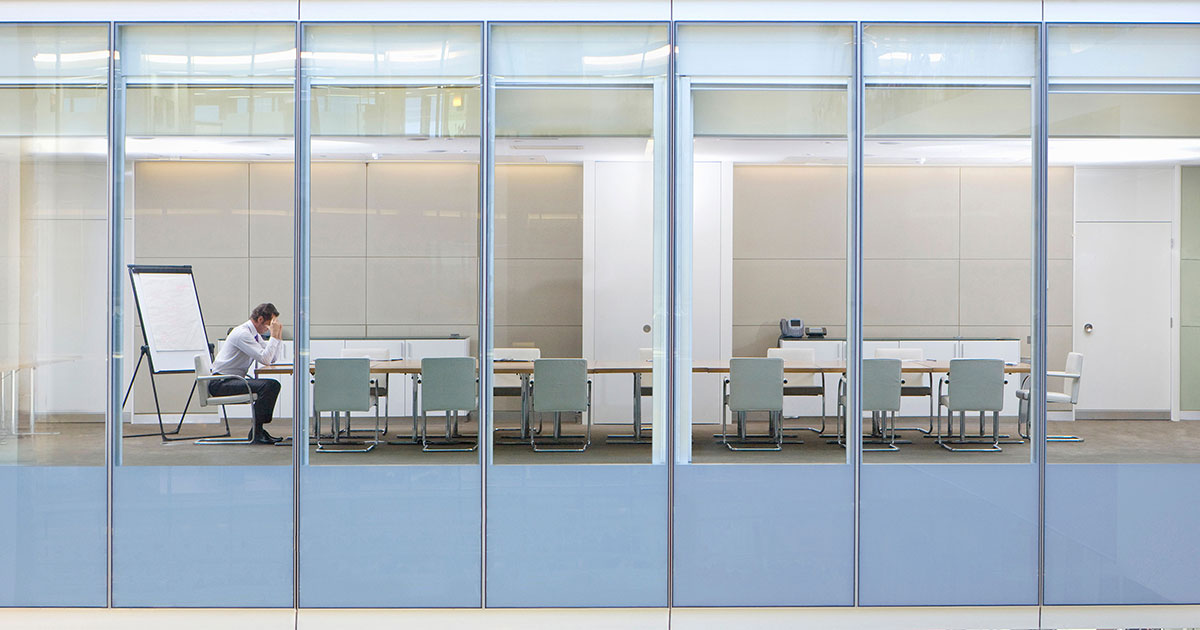 Investigating the Future of Work
Companies are contemplating bringing workers back to the office, reckoning with core questions about innovation, productivity, and what kind of organization they want to be.

Act on Your Ambitions
Take the next step: start or continue your application to Babson College.