Putney Hall
This four-level, brick-faced residence hall is located across from the McCullough towers and next to Mandell Family Hall.
Putney provides housing accommodations for students in a variety of class years and consists of single- and double-occupancy rooms. This building is also home to the Sophomore Leadership Community.
Putney is staffed by six resident assistants (RAs) and an area coordinator who oversees the day-to-day operation of the residence hall and provides direct supervision to their RA staff.
Area Coordinator: Sarah Perrin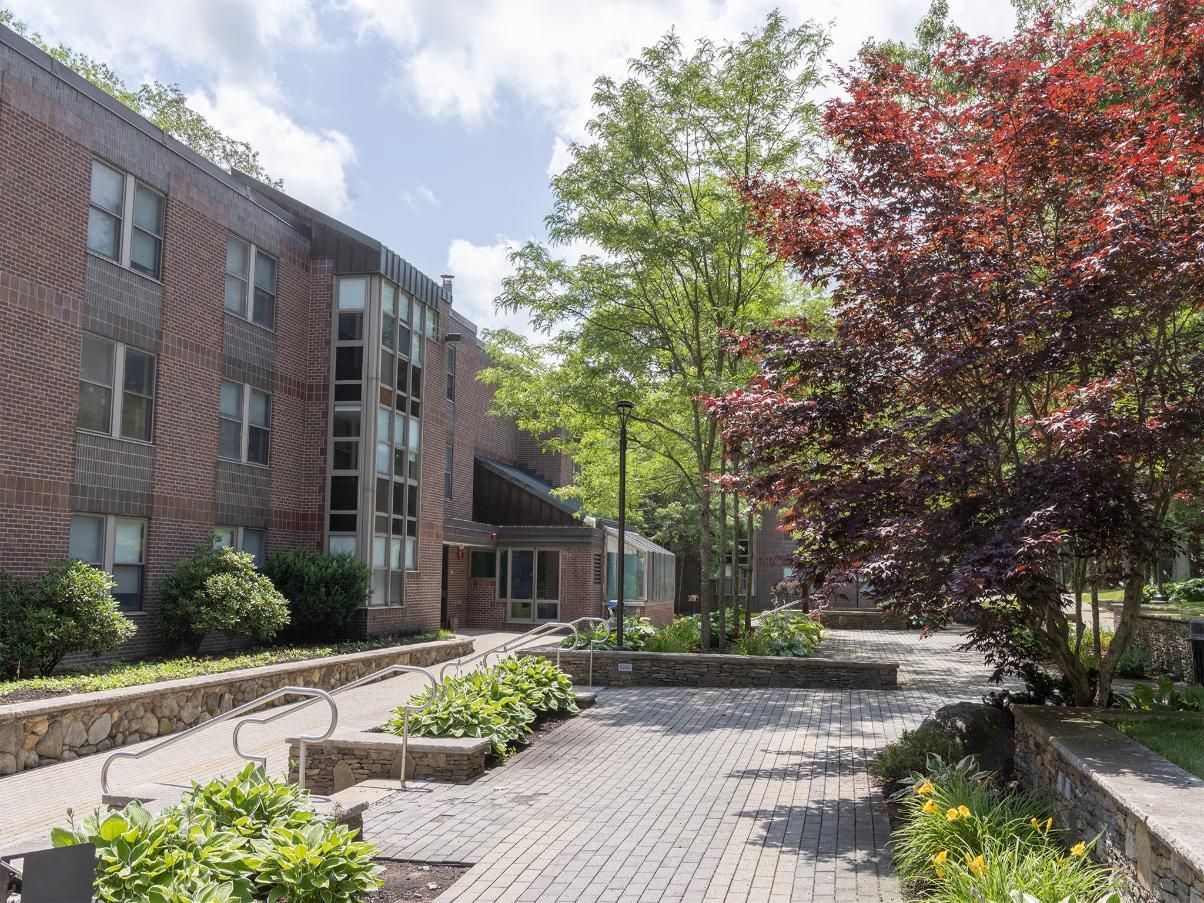 Room and Hall Features
2021–22 Room Rates: $6,330 – $6,802 per semester
Occupancy: 148
Number of Floors: 4
Room Types: Single, double (room layouts and square footage will vary)
Furniture: Loftable bed (extra-long twin), dresser, desk, desk chair, bookshelf, closet/wardrobe, blinds/shade, trash can, recycling bin. Furniture cannot be removed.
Gender: Gender specific by room/coed by room
Bathrooms: Gender-specific community bathrooms (showers, toilets, sinks)
Carpet: Yes
Building and Room Access: Babson College ID card to access building and room key to access room. Residents must sign for the room key upon arrival on campus.
Lounge(s): Yes
Lounge Television(s): Yes
Trash/Recycling Room: Residents are responsible for disposing of all personal trash and recycling in the receptacles provided in the trash/recycling rooms located on each floor.​​​​​​​​
Location: Campus Map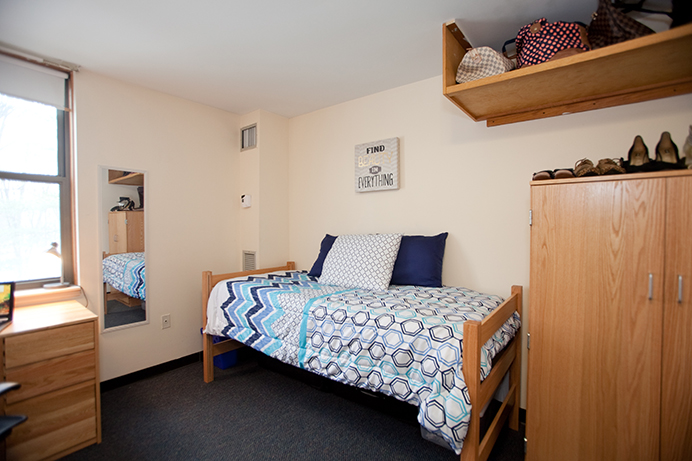 Air Conditioned

Common Kitchen

Elevator

Grill

Hydration Station

Laundry Room

Meal Plan Required

Vending Machine