Studio for Entrepreneurship Educators in Asia
November 27–December 7, 2023
The official Entrepreneurship Educators Workshop available remotely to educators in Asia.
Studio for Entrepreneurship Educators in Asia
Advance Your Pedagogy and Inspire the Next Generation of Entrepreneurs and Innovators
The modern business landscape is constantly changing, so educators and institutions must be prepared to adapt in order to succeed. Using the Babson Entrepreneurial Thought & Action® (ET&A™) methodology, Babson's Studio for Entrepreneurship Educators in Asia brings together educators who are eager to learn how to cultivate an entrepreneurial mindset within their students and apply action-based teaching pedagogies to do so. Enroll to join a global community of more than 8,700 educators and students who have benefited from Babson's entrepreneurship educator programs.
#1
MBA for entrepreneurship for 30 consecutive years
U.S. News & World Report
#1
for entrepreneurship Northeast Undergraduate and Graduate Programs
Entrepreneur magazine, The Princeton Review, 2023
Babson's Hallmark Methodology Taught by Experienced Babson Faculty
At Babson College, entrepreneurship is a way of thinking, acting, and being that combines the ability to identify and create opportunities with the courage to act on them. The Studio for Entrepreneurship Educators in Asia is the only program to utilize this teachable methodology, the Entrepreneurial Thought & Action (ET&A) methodology, designed to help learners embrace and confront uncertainty rather than to avoid it. It emphasizes smart action over planning. It emphasizes moving quickly from the white board to the real world. It's a method that can be learned and should be practiced.
Learn from leading Babson College thought leaders in the field of entrepreneurial education, like Heidi Neck, as you experience and incorporate the proven Entrepreneurial Thought & Action methodology into your entrepreneurship and innovation programs.
Next Date
November 27–December 7, 2023
Duration/Time Commitment
Eight 90-minute sessions over two weeks
Who Should Enroll
The Studio for Entrepreneurship Educators in Asia is geared toward educators of all kinds throughout Asia who are interested in learning from expert Babson thought leaders how to foster entrepreneurship and inspire the next generation of business leaders. Participants will include:
Higher education faculty who teach entrepreneurship
Deans and administrators at higher education institutions
Center and incubator leaders at higher education institutions
Entrepreneurs and practitioners who also teach
This ten-day, live-online program includes eight, 90 minute sessions. Sessions will take place between 8:30 and 10 a.m. Beijing time, Monday through Thursday. Virtual office hours with select Babson Faculty will be offered.
Sample Schedule
As the official program, the Studio for Entrepreneurship Educators in Asia is based on topics and approaches developed, tested, and refined at Babson College. All sessions will be taught by Babson College full-time faculty.
This is the official Babson workshop designed for educators throughout Asia. Given the workshop format of this program, the concepts and sessions connect and build on one another, so participants who are accepted to the program are expected to attend all sessions. Eight live virtual sessions, each 90 minutes in duration, will be scheduled Monday through Thursday over two weeks. In addition to live virtual sessions, office hours will be offered virtually with select Babson faculty.
Upon completion of the program, participants will receive a certificate signed by the faculty director, Heidi Neck, and by the dean of Babson Academy, Amir Reza.
Week 1
Monday, November 27
Teaching Entrepreneurial Mindset
Tuesday, November 28
Practicing Entrepreneurial Thought & Action
Wednesday, November 29
Design Thinking for Idea Generation
Thursday, November 30
Entrepreneurial Identity
Week 2
Monday, December 4
Signature Learning Experiences – Babson's Foundations of Management and Entrepreneurship (FME) Course
Tuesday, December 5
Opportunity Evaluation and Market Testing
Wednesday, December 6
Business Model Development
Thursday, December 7
Entrepreneurs "Inside" Organizations: Beyond Innovation
As a former competitive athlete, I envisioned how I may incorporate experiential learning and sports' teachable moments to improve the stickiness of entrepreneurship concepts. With the SEE, it is evident how Babson imparts a learner-centered approach: empowering students to discover who they are and what they value, and then propelling them to action by accessing their immediate environment for ideas, networks, and resources.

Their rock star roster of faculty hand-holds you through the entire cycle of teaching venture creation, which culminates in the students' capstone practicum. And hearing our professors having 'been there and done that' in entrepreneurship pedagogy was the most reassuring of all. Truly, the Babson SEE is an educator training like no other."
Geraldine Go-Bernado
Lecturer, Department of Management and Organization De La Salle University
Ramon V. Del Rosario College of Business (Philippines) Founder, SWEEP for Women in Sports
Meet the Faculty
You will be learning from world-renowned faculty experts who bring real-world experience, leading research, and award-winning teaching to your development program.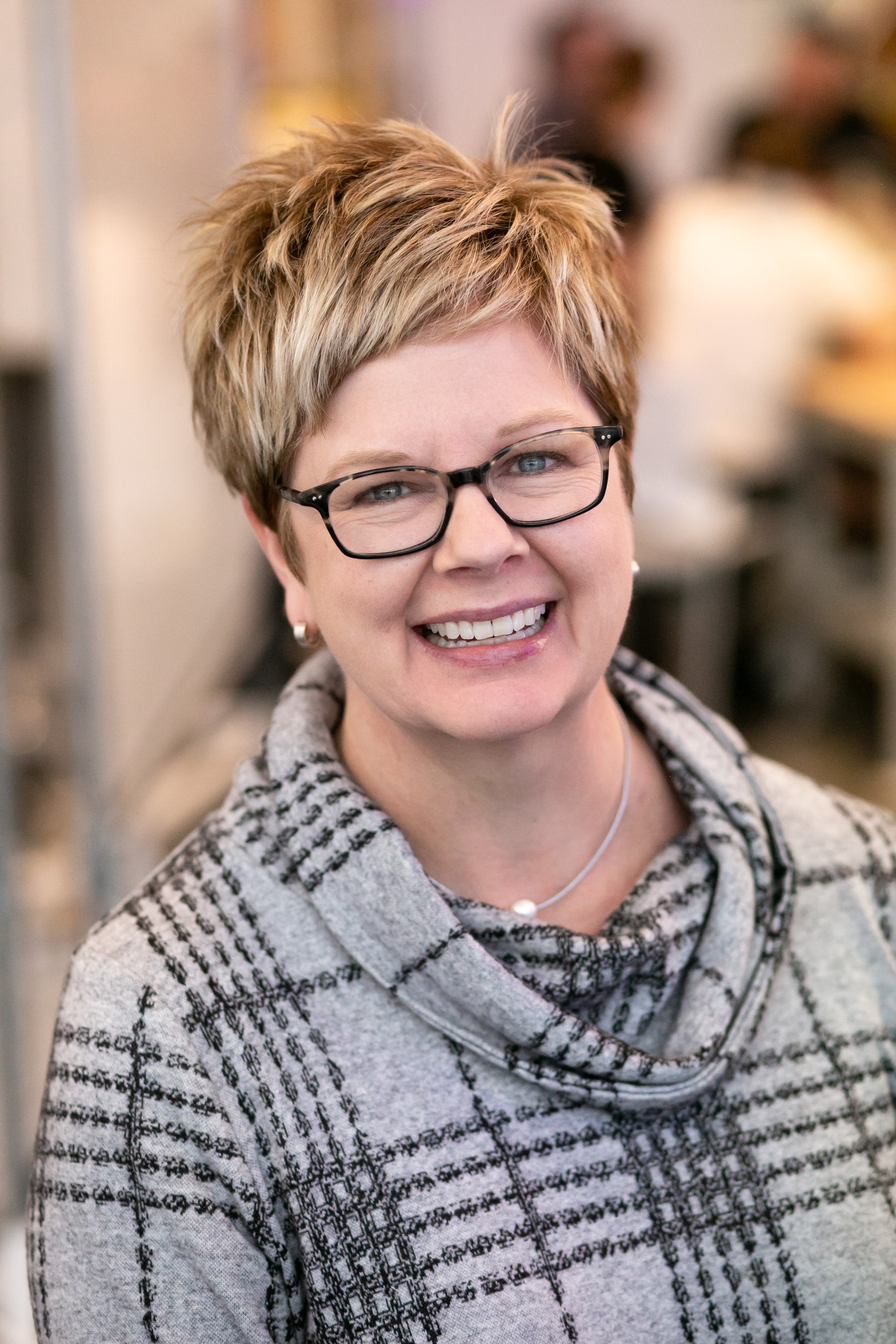 Heidi Neck
Jeffry A. Timmons Professor of Entrepreneurship
A pre-eminent expert in the field, Heidi Neck works globally on cultivating the entrepreneurial mindset and promoting the positive force of entrepreneurship as a societal change agent. She has been recognized for excellence in pedagogy and course design by the Academy of Management, The Schulze Foundation, the Entrepreneur and Innovation Exchange (EIX), and USASBE (United States Association for Small Business and Entrepreneurship).
William Gartner
Bertarelli Foundation Distinguished Professor of Family Entrepreneurship
William B. Gartner is the Bertarelli Foundation Distinguished Professor of Family Entrepreneurship at Babson College. His scholarship spans a wide array of topics in the entrepreneurship field. He is recognized as a leading scholar in the field of entrepreneurship by such awards as the 2016 Academy of Management Entrepreneurship Division Dedication to Entrepreneurship Award, and he was recently selected as a 2022 USASBE Justin G. Longenecker Fellow which is the highest recognition that the United States Association for Small Business and Entrepreneurship (USASBE) gives to individuals who have made an outstanding contribution to the development, furtherance, and benefit of small and medium businesses.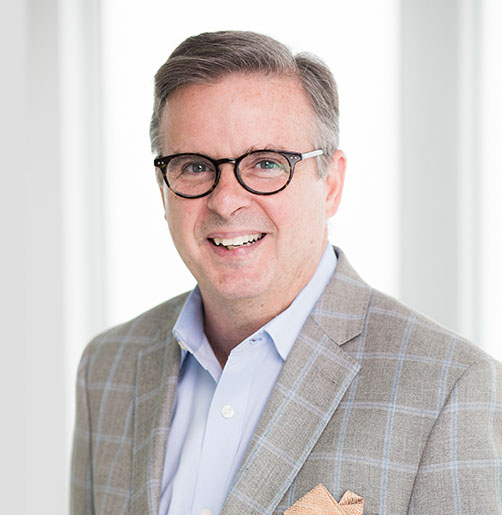 Andrew Corbett
The Paul T. Babson Distinguished Professor of Entrepreneurial Studies
One of the most cited entrepreneurship experts in the world, Andrew Corbett focuses on corporate entrepreneurship and entrepreneurship training. He also has been awarded the McGraw-Hill Innovation in Entrepreneurship Pedagogy Award by the Academy of Management.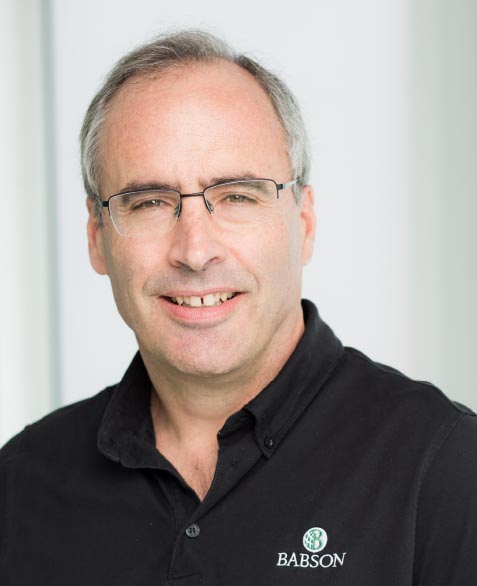 Andrew Zacharakis
John H. Muller Jr. Professor of Entrepreneurial Studies
Andrew Zacharakis' work focuses on the venture capital decision-making process and entrepreneurial growth strategies. An active angel investor, he invests in seed stage deals. He has held positions with The Cambridge Companies, IBM, and Leisure Technologies. He is a consultant to entrepreneurs and small-business startups and ventures.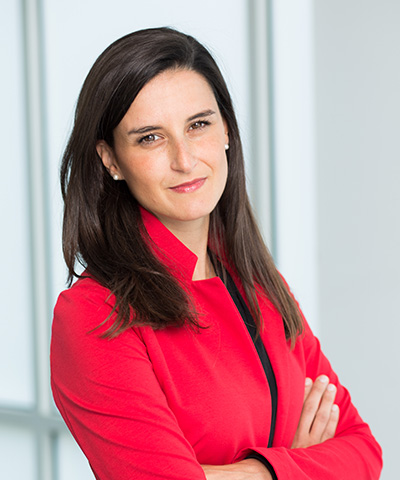 Eliana Crosina
Assistant Professor of Entrepreneurship
Eliana Crosina has extensive professional work experience in both the for-profit sector and in the not-for profit sector. Her current research focuses on identity and new venture creation, and has received several field-level awards and recognitions, including by the NFIB and Kauffmann Foundations.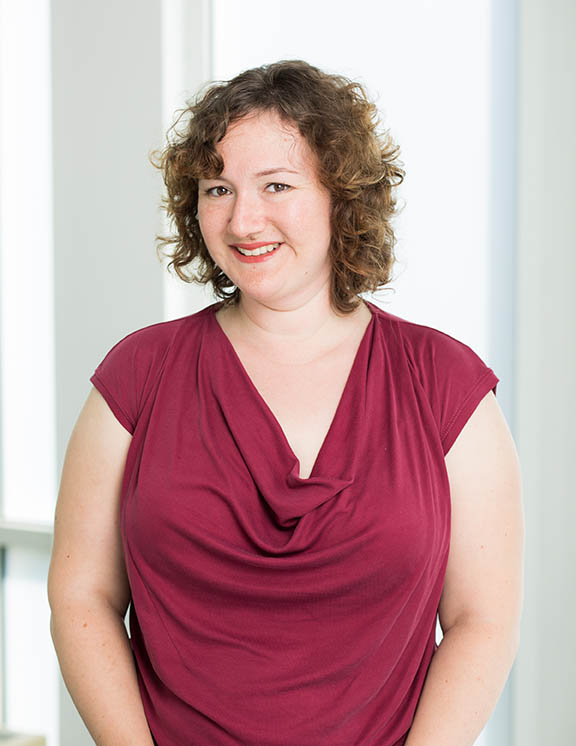 Alisa Jno-Charles
Assistant Professor of Entrepreneurship
Alisa Jno-Charles has more than a decade of finance and entrepreneurship experience, and her goal is to help students, entrepreneurs and their ventures understand who they are and how it impacts their decisions and outcomes. She has been featured on CNN, TechCrunch, and in Forbes.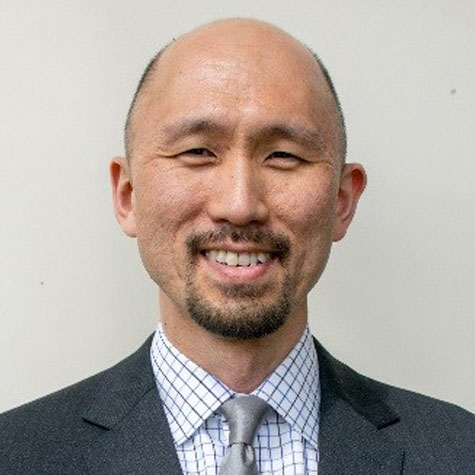 Phillip Kim
Professor and Lewis Family Distinguished Professor in Social Innovation
Phillip H. Kim is an internationally recognized expert on entrepreneurship. He studies, teaches, and advises on different aspects of how entrepreneurial ideas become reality. Specifically, his research interests include start-up processes and founding teams, institutions and entrepreneurship, cross-national differences in entrepreneurship (especially in emerging economies), technology entrepreneurship, and innovation narratives. He has been awarded the Dean of Faculty Empirical Scholarship Award.
How and when will I have access to the course materials?
Course materials are provided via Canvas, Babson's online learning portal. Materials will be made available to participants approximately one to seven days prior to the first live online session, depending on the amount of pre-work that participants are expected to complete in advance.
Where can I find the schedule for the days and times of the live online sessions?
The schedule will be sent to registered participants in the registration confirmation email (see the link in your confirmation email to the EVERYTHING YOU NEED TO KNOW document).
Do I need to join the virtual sessions live? Will they be recorded?
We highly recommend that participants join the live online sessions. It is an opportunity to ask questions, participate in rich discussion, and learn from the experience of your program peers. Session recordings will not consistently be available, and as such, it is expected that participants engage live in the virtual sessions.
What technology do you use for the live online programs?
Canvas, Babson's online learning portal—course calendar, readings, pre-work, faculty bios, presentations and post-session recordings are posted here.
Video-conferencing Platform—we will use a virtual meeting application (like Webex or Zoom) that allows you to see and communicate with other participants simultaneously and in real time. Your instructor can share documents and interactive media, invite participants to share content, and engage with you in real-time participation. Links to sessions and more information will be provided on Canvas.
What do I need to participate? How do I prepare for the live online sessions?
Live sessions will be delivered via WeChat and Zoom.
Prior to each virtual session, please ensure you are prepared with the following:
A computer/laptop with a webcam (built-in or external camera) for optimal viewing, but you may also join from a tablet or cellphone.
Internet connection or cell hotspot
Operating system: Windows: 7,8.1, or 10; Apple: OS 10.9 or higher
Recommended browsers for optimal experience: HIGHLY RECOMMEND Google Chrome. Internet Explorer 11, Firefox 52, Safari 11 are not as optimal but should work as well. (Microsoft Edge, Internet Explorer 8, 9, 10, and Safari 7 are not recommended.)
Headset with microphone (recommended but optional)
Test your connection, audio and microphone by joining a Zoom test meeting.
What happens if I have technical issues?
Additional, detailed instructions will be provided on Canvas. Babson staff will be online and available to assist you, and will identify themselves during each live online delivery. Contact the staff via the chat function for help, or email them if needed. Contact information is available in the EVERYTHING YOU NEED TO KNOW document.
How long will I have access to the online materials?
Course materials on Canvas will be available for six months following the completion of the program.
When is payment due and what types of payment do you accept?
Payment is due in full at the time of registration. Babson accepts Visa, MasterCard, or American Express.
Do you offer discounts?
Discounts on Babson Academy courses are available for the following:
Alumni of Babson College (undergraduate or graduate)
Babson Collaborative members
Groups of three or more registering at the same time
Please email BabsonAcademy@babson.edu for more information and for discount codes before registering. In addition, please note that discounts cannot be combined.
Do you offer online programs for large groups from the same company?
Yes, we can customize a program to your company's specific needs from our diverse certificate and courses portfolio. Please email BabsonAcademy@babson.edu for additional information.
What will I receive upon completion of the program?
Each program participant receives a certificate of completion. We invite participants to add the program to their LinkedIn profile. Note that a certificate will not be provided if there is insufficient evidence of participation.
Do you have translation for non-English speaking participants?
We do not offer translation in our programs. Although we do not require the TOEFL, all Babson Academy programs are taught in English, so it is a prerequisite that you speak, read, and write English proficiently.
Where can I find information for in-person programs?
Explore Babson Academy's full suite of programs.
What is your cancellation policy for live online programs?
Registration changes must be requested in writing to Babson Academy.
If requested 30 days or more prior to the program start date:

Cancellations receive a 100% refund
Substitutions* are allowed, subject to a $250 administration fee
One-Time Transfers* allowed subject to a $250 administration fee, to be utilized within a one-year period

If requested 8-29 days prior to the program start date:

Cancellations receive a 50% refund
Substitutions* are allowed, subject to a $250 administration fee
One-Time Transfers* are not allowed

If requested 7 days or fewer prior to the program start date:

Cancellations do not receive a refund
Substitutions* are not allowed
One-Time Transfers* are not allowed
*Substitutions and transfers are subject to approval to ensure that participants and programs are suitable.
Babson Academy Impact Report 2022
Access, Connect, Inspire.
In 2022, the Babson Academy continued to advance entrepreneurship education on a global scale, reaching 262 educators and 707 students in 43 countries.
We were honored with the 2022 IIE Andrew Heiskell Award for Innovation in International Education for the Babson Collaborative—which gained an all-time record number of members. The 2022 Impact Report details our work, from expanding collaborations throughout East Asia to empowering higher education leaders in Romania. It celebrates the achievements of our members and inspires us as entrepreneurial leaders and global citizens.
Useful Information for Universities