Socio-Ecological Systems
As humans, we are a part of, not apart from, nature.
Everything that fuels our daily lives—energy, food, shelter, water, climate, our communities—is connected within integrated systems. If we only treat issues within these systems as isolated events, we contribute to widespread structural injustice in the world. Effective entrepreneurial leaders address structural issues by thinking in systems, considering multiple perspectives, and closing loops within the integrated systems they are a part of. They think beyond one aspect of a problem.
At Babson, you immerse yourself in the intersections among social, ecological, and economic systems by taking Socio-Ecological Systems (SES), a required liberal arts and sciences course that provides a full definition and analysis of the integrated sustainability challenges facing our future.
Solve Tomorrow's Problems Today
In SES, you will learn integrated sustainability and systems thinking (think interconnections and feedback, not linear events) and develop the problem-solving skills you need to be an effective global entrepreneurial leader who imagines sustainable solutions to real-world challenges.
It's a course grounded in both sides of the liberal arts and sciences: you will learn the science behind various systems while exploring how they fit into politics, advocacy, management, business, and other social structures. Your leadership and experiential takeaways from this course will include supporting structures of justice and advocacy for diverse communities, addressing critical issues of declining natural resources and climate change, and discovering new paths to build flourishing and resilient communities.
Two faculty members (one professor of natural science and one professor of the humanities or social sciences) teach each course, blending disciplines and perspectives with case studies, experiential learning, and group projects. You will be able to apply the mindset you learn in this course to whatever path you choose to pursue, making sure to add sustainable value as you go.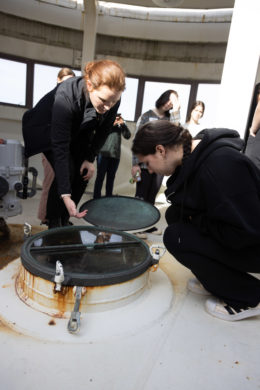 Exploring an Integrated, Systems Mindset
SES brings science, social science, and humanities together to help our students understand how decisions they make in their professional lives affect their communities and the greater world. The SES Water Systems course goes beyond the classroom to teach students the integrated systems behind wastewater management and how sustainable management of our natural resources is more important than ever.
Learn the Skills to Create Sustainable Value
In SES, prepare to explore the UN Sustainable Development Goals (SDGs)—a blueprint for achieving a more sustainable future. The problem is clear: scientific evidence shows that human actions are the main driver of global environmental change. We'll look to understand what decisions and activities have driven climate change and focus on the opportunities that lie in the multiple solutions to slowing, adapting, and addressing this global crisis.
Socio-Ecological Systems Core Requirement
The required SES course is Socio-Ecological Systems (SES 2000). This multifaceted course blends the social sciences, humanities, and ecological sciences to teach integrated sustainability.
What You Need to Know about SES
Must be completed in your sophomore or junior year

Two professors in the classroom: One natural scientist such as an ecologist or biologist, and one social scientist such as a historian, economist, political scientist, or sociologist

Blends the social sciences, humanities, and ecological sciences

4 credits
Depending on the semester, we offer different SES 2000 topics that explore these integrated themes. These topics are subject to change. Each course covers similar ground but from the perspective of a specific system.
Climate and Economic Systems

Food Systems: Feeding the Modern United States

Prairie Systems

Systems & Disaster Resilience

Urban Systems

Water Systems
Once you've completed SES 2000, you can expand and build on the skills you've learned in subsequent elective courses.
The Liberal Arts and Sciences and Sustainability at Babson
Social Impact and Sustainability at Babson
Our undergraduate curriculum emphasizes the skills and mindset needed to create positive, strategic change wherever you end up in your life and career. As a Babson student, you will have opportunities in and out of the classroom to learn how to (and make) real social impact.
If you're a changemaker, the Institute for Social Innovation will be your home away from home. With resources, networking experiences, and a constant stream of business and sustainability conversations called The Uncommon Table, it's a hub of inspiration for those dreaming of changing the world.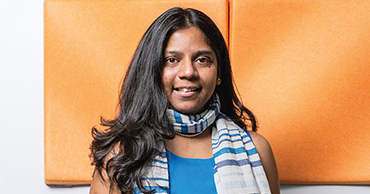 One is the CEO of Eversource. Another is LPR Energy's CFO. Still more have founded energy startups. See how a handful of Babson alumni are working on the cutting edge of renewable energy.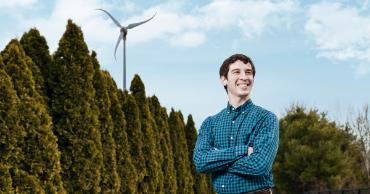 Andrew Liddington '18 is a senior analyst at Sustainable Energy Advantage, a renewable energy consulting firm. His passion for sustainability work was nurtured at Babson.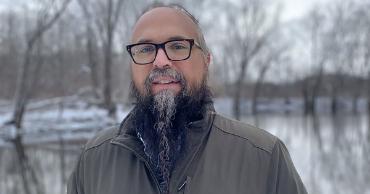 Kyle Whyte '01, a member of the Citizen Potawatomi Nation, is bringing his sustainability expertise to the newly formed White House Environmental Justice Advisory Council.
You May Also Be Interested In: