Part-Time Online MBA
Across all industries and at every level, organizations seek entrepreneurial leaders: Doers who solve problems, embrace ambiguity, and gracefully navigate uncertainty. There is no better place than Babson, the best graduate business school for entrepreneurial leadership, to develop these skills and elevate your thinking, position, and impact. Gain the experience and mindset you need to accelerate your career with Babson's Part Time Online MBA from the F.W. Olin Graduate School of Business.
In today's virtual world, you do not have to sacrifice quality for an online degree program that caters to your busy schedule. Babson's Part Time Online MBA not only offers a competitive, modern virtual experience, but it prepares students for the type of hybrid work environment they will encounter in their future roles. The modern workplace has evolved to accommodate more flexibility for its employees. It's time for your MBA to do the same.
#1
MBA in entrepreneurship for 30 consecutive years
U.S. News & World Report
#3
MBA Globally for Career Progress
Financial Times 2022
$163,004
Average salary of part time MBAs
3 years after graduation
Financial Times, 2021
A Premium Online MBA
At Babson, you have the opportunity to transform your desire to make a meaningful impact on the world into real-life, global solutions. Through the Part Time Online MBA program, you will learn from leading experts in their fields and discover how to problem solve using entrepreneurial leadership skills, navigate uncertainty with confidence, and apply what you've learned immediately on the job, positioning you for career mobility and acceleration.
By enrolling at Babson, you join a community of learners dedicated to solving complex problems and making a measurable impact. Not only will you develop lasting connections among your Part Time Online MBA cohort, but you will have Babson's network of 44,000+ alumni across 128+ countries to support you throughout your career.
No GMAT/GRE? No problem. There is no GMAT/GRE requirement for 2023 entry.
Next App Deadline
November 15
Investment
$1990 per course credit, scholarships available
Format
100% Online Synchronous
Test Requirement
No GRE/GMAT Required

Save on Part-Time MBA Tuition
Find out how much you can save on your tuition through options like advanced standing credit opportunities and merit-based scholarships. As a part-time student, Babson's Tuition and Financial Aid Office works with you to review your financing options and find the best fit for you to make your degree a reality.
If you're a Babson alumni you can save 20% on tuition. Or, if your company is part of the Babson Strategic Alliance program, you and your colleagues may receive up to a 20% reduced tuition benefit. Find out if your organization participates and, if not, how to join.
The Online MBA Program Built for Busy Working Professionals
Earn the #1 ranked MBA in entrepreneurship when and where it's most convenient for you. Wherever your career takes you, your increased self-awareness, expanded mindset, and refined skill set will allow you to create both economic and social value.
Our leading-edge MBA curriculum is 45 credits whether you opt to complete it in 18 months or stretch it out longer to fit your needs. Most students complete the program within an average of three to four years, but we'll work with you to find the cadence and timeline that works best for you. In fact, we'll go beyond scheduling to coordinate with faculty, staff, and other members within our graduate community to help you create the tailored experience you're looking for to achieve your unique goals.
Our online MBA program gives you the freedom to learn in live class sessions remotely, and the flexibility to engage with your faculty and classmates from the comfort of your home. Build an entrepreneurial mindset, a family, and a career, all at the same time with Babson's fully online MBA.
Customize Your Degree
Earn your MBA online while honing in on the specialized skills and expertise that you need to get where you want to go. With this live, interactive online degree, you'll gain access to a range of premier elective courses and hands-on opportunities so that you can tailor your experience in support of your current goals. Take advantage of Babson's action-based learning model and choose from dozens of relevant electives. Attend class in the evenings and begin making an impact in the workplace the following morning.

Learn from Leaders in their Fields
At Babson, our faculty are not just educators—they are business owners, leaders in their fields, and top-tier advisors. Babson faculty are accessible, encouraging, motivating, and above all else, they believe in their students. Here's what MBA'23 student and Bronze Star recipient, Richard Battista has to say about his professors after working closely with Professor Thomas Davenport to develop a proposal that would use AI to help prevent suicides among military veterans:
"I've learned so much from these professors. They're intelligent, caring, and they're just good human beings. My true interest is to help these veterans, and I hope that what I've learned at Babson will help me do that."

Learn more about our faculty

Gain Hands-on Experience
As the leader in entrepreneurial education, Babson partners with organizations of all sizes so that our students have the opportunity to tackle real-world challenges. As an online MBA student, you will consult with organizations across the globe, complimenting your classroom education and creating value-added solutions, all while maintaining the convenience and adaptability that your busy schedule requires.
Explore Experiential Learning
I knew that I would be able to engage with a tremendous network and learn the entrepreneurial thought process that would serve me throughout my career. The part time program worked for me because I did not want to give up two years of earning power at this point in my career.
Nick Gallagher MBA'22
Regional Accounts Manager James Hardie Building Products, Chicago IL
Former President of the Student Leadership Initiative Fund and Vice President of Alumni Relations on the Graduate Student Council.
Part Time Online MBA Curriculum
The Online MBA is a 45-credit, part-time program that includes 18 credits of core courses and 27 credits of electives. All MBA students learn the fundamentals via the nine core courses. The rest of the MBA is yours to customize to align with your goals and passions. Specialize and build skills in a variety of areas through market-aligned elective courses, in topics ranging from game theory to social impact. You also can choose from three concentration tracks to better hone in on your area of interest. On average, students take three years to complete their degree, however, you have the freedom to adjust your pace and schedule to suit your needs.

Core Courses (18 Core Credits)
The MBA core is experiential, interdisciplinary, and built to ground you in key functional areas. As a part-time student, there's increased flexibility to when and how you complete your core courses.
Leading Through Opportunity and Design
Entrepreneurship
Strategy
Financial and Sustainability Reporting
Managing People and Organizations
Leading Through Innovation and Growth
Business Analytics
Marketing
Operations and Information Management
Finance
Babson Consulting Experience
Active, project-based work with a client partner
Elective Courses (27 Elective Credits)
Specialize and build skills in a variety of areas via online electives ranging from 1.5 to 3 credits each. Elective topics include:
Strategic Writing for Managers
Strategy and the CEO
Managing Portfolios
Leading Innovation
Food Entrepreneurship
Consumer Behavior
Building Inclusive Organizations
Negotiations
Corporate Finance: Evaluating Opportunities
Optimization Methods
With the wide array of electives at your disposal, you can weave together your own customized, unique-to-you business program based on your goals and career needs. For those who want to more formally concentrate in a given field, the Online MBA program allows you to choose from three of our most popular concentrations to further specialize in specific academic areas:
Four Learning Goals
Babson's Entrepreneurial Thought & Action® methodology prepares you to become an entrepreneurial leader so you can address the greatest challenges of business and society, including innovation, growth, integrated sustainability, and globalization. Whether you're making an impact within an established organization or starting your own venture, your increased self-awareness, expanded mindset, and refined skill set will allow you to create both economic and social value.
This experience is guided by four learning goals.
Collaboration
Collaborate with and learn from others to accomplish a common goal or create an original work.
Leadership
Lead people to work toward shared goals with consideration of the ethical implications of their actions.
Communication
Develop and express ideas strategically, through written, oral, and visual formats, to a specific audience for a desired purpose.
Problem solving
Analyze and assess ideas and data to make decisions and recommendations appropriate to situations and stakeholders.
Virtual Time Commitment
Babson's Part Time Online MBA caters to students who value the convenience of online learning and who value the networking, collaboration, and feedback of live class engagement. Each class is held live online via Webex, a web-based video conferencing platform, and runs once a week from 6:30–9:30 p.m. EST. Students are able to vary their course load each semester to fit their personal work life schedules. Each course requires a total weekly time commitment of nine to 15 hours, including in-class and out-of-class work.
Optimize Your Potential with the MBA for Working Professionals
Part-time MBA alumni are making an impact across organizations and industries. Some of their employers include Airbnb, Athenahealth, Bose Corporation, Deloitte, IBM, New Balance, PwC, and Target.

What Part-Time MBA Graduates Are Doing
Account Executive, Small Business
Associate Manager, Digital Activation
Associate Wealth Manager
Category Manager
Creative Manager
Director Business Development
Engineer Upstream Process Development
Head of Innovation, Corporate Responsibility

Marketing Specialist
Revenue Accounting and Controls Associate
Senior Corporate Analyst
Senior Manager Creative Operations
Senior Product Manager
Senior Solutions Enterprise Architect Manager
Supply Chain Planner

Build Your Network through Centers and Institutes
Immerse yourself within the global Babson community and personalize your MBA experience through Babson's wide range of Centers and Institutes. Join meetings and events online to collaborate and network with others that share your passion for the topics that interest you. From industry-focused centers addressing health innovation, finance, and franchising, to institutes dedicated to supporting female entrepreneurship and family business, there's no shortage of great opportunities.
Discover How You Can Get Involved

Graduate Student Services
Find the career support and guidance you need to accomplish your goals. Part time Online MBA students have access to Babson's selection of Graduate Student Services, including the Graduate Center for Career Development (CCD), with many resources available online. Make the most of your MBA by taking advantage of the professional development resources the Graduate CCD has to offer, including virtual networking events, interview coaching, and career mentorship. Our career services team is here to support you from the moment you enroll until long after you graduate.
Learn More
Part-Time Online MBA FAQs
Synchronous classes are similar to traditional seated classes in that students are all present (virtually) at the same time at 6:30 EST to participate in lectures, discussions, and presentations. The live online classes meet at a set time, once a week, and are held via WebEx, a web-based video conferencing platform.
Classes will meet in the evenings starting at 6:30 PM EST and typically run until 9:30 PM EST. Some electives end at 9 PM EST.
Before starting the degree, students will participate in an online orientation with Babson faculty and staff to test equipment and answer any technical questions.
Your weekly course load will depend on the number of credits you enroll in per semester. A regular 3-credit course over 14 weeks typically requires students to spend about 2-3 hours in a class session and 4-6 hours of working on class materials outside of class (readings, project work, etc.). The amount of work remains consistent across all course modalities (online or in-person).
Students who want full location flexibility should choose our fully Online MBA. Faculty and all students will meet for regular synchronous class sessions online, typically on weeknights. In this format students can take courses from anywhere (although the meeting times may favor US EST time zones).
On the other hand, students who generally prefer an in-person learning environment but need some occasional flexibility to fit Babson courses into their busy professional and personal lives, will prefer the Flex MBA.
Looking for Advice?
We've collected our best graduate school advice to help make the process of deciding between programs a little easier.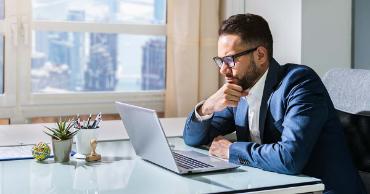 Is An Online MBA Worth It?
Online programs have come a long way since they were first introduced. See why online MBAs are well-respected degrees, how they impact salary potential, and more.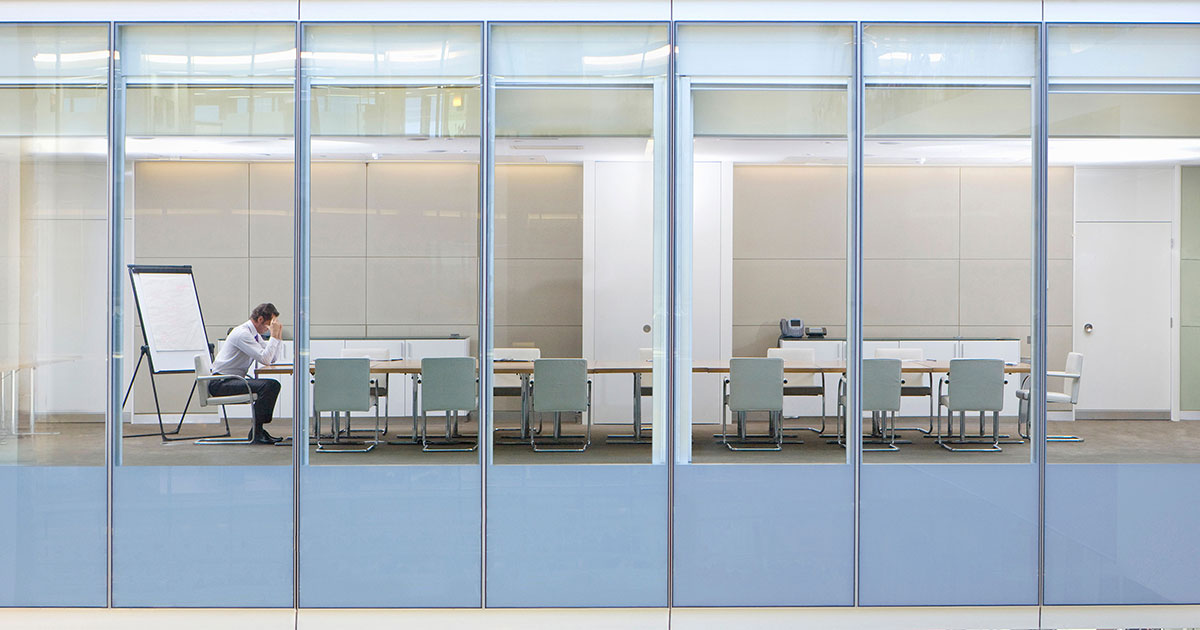 Investigating the Future of Work
Companies are contemplating bringing workers back to the office, reckoning with core questions about innovation, productivity, and what kind of organization they want to be.
Build Your Entrepreneurial Mindset
Pursue your professional goals from the comfort of your home.
Get started today by beginning or continuing your application.