Executives in Residence
Center for Women's Entrepreneurial Leadership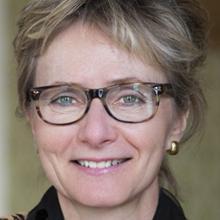 Eleanor Tabi Haller-Jorden
Eleanor Tabi Haller-Jorden is the president and CEO of The Paradigm Forum GmbH (TPF), a global consultancy and think tank operating at the intersection of social justice and workplace innovation. TPF works with forward-thinking corporate, governmental, and academic partners to translate strategy, communication, and experience-based learning into positive organizational change. Previously, Haller-Jorden held the position of senior vice president global learning strategies at Catalyst, where she designed cutting-edge initiatives to promote organizational inclusion and innovation in diverse cultural contexts.
Under her direction, CE launched a series of high-level events, including CE Regional Learning Hubs, CE Regional Symposia, and the European rollout of the Catalyst CEO Summit. Prior to Catalyst, Haller-Jorden founded The Paradigm Group, an international consultancy noted for its research capabilities and programs in workplace design and cross-cultural management. She has held the positions of officer at J.P. Morgan, lead partner at HNC Consulting, executive director at The Learning Labs, and founder of the Public Policy Centre in Philadelphia.
She is a strategic advisor to EDGE Strategy AG and an executive in residence at both Emma Willard School and The Center for Women's Entrepreneurial Leadership at Babson College. Haller-Jorden has been appointed to two initiatives founded by former Secretary of State Hillary Clinton: the Vital Voices Global Partnership as a global ambassador; and the Women in Public Service Project as a faculty member during the 2013 Summer Institute Peacebuilding and Development. She has been named a European Thought Leader by the IBM Global Innovation Outlook initiative.
Haller-Jorden attended Princeton University as an advanced standing scholar and Bryn Mawr College, where she earned her BA magna cum laude in history. She was named a Sage Fellow in Design & Environmental Analysis at Cornell University. She earned her MSc in industrial relations from the London School of Economics and Political Science.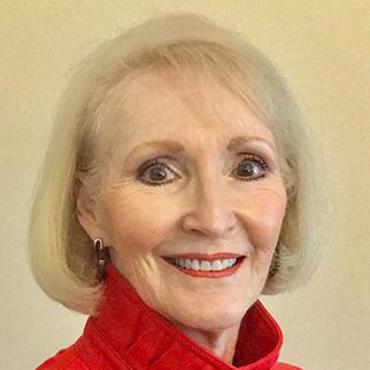 Catherine "Cam" McLoud
Catherine McLoud is the president of Commonwealth Hospitality, where she provides consulting services, including customer service excellence, global business development, strategic planning, executive mentoring, and talent development. She was most recently president of the IHG Owners Association, a global association of 2,700 owners of InterContinental Hotels Group brand hotels. Prior to that role, the focus of her hospitality experience was leadership, creation, and repositioning of global sales organizations. She served as IHG's vice president global sales and vice president sales and marketing for the company-owned and managed hotels.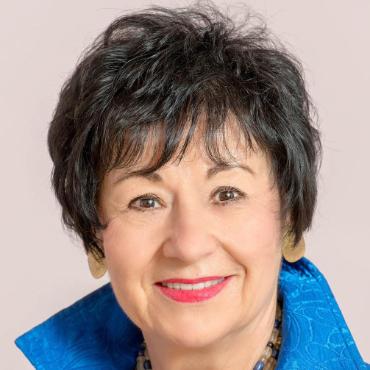 Patricia Henriques
In Memoriam
Patricia (Pat) Henriques was a relationship-driven entrepreneur, who was the founder and CEO of Management Alternatives Inc. for 20 years, growing it from a start-up to an industry-recognized, national leader in corporate relocation management. The company specialized in complex, large-scale, operations-intensive projects throughout the country. Among its most notable projects was the transition of operations of the Pittsburgh International Airport in a single night. After a successful exit in 2002, Henriques founded The Henlee Group where she advised and coached entrepreneurs in emerging and high growth companies.
Henriques has held several appointments in higher education, developing and delivering coursework and programs in entrepreneurship with a strong emphasis on venture creation and acceleration. Henriques helped launch Babson College's award-winning Women Innovating Now (WIN) Lab accelerator program in Boston and Miami, where she became an entrepreneur-in-residence and donated hundreds of hours to curriculum development, coaching, and speaking. Henriques also served as an Executive-in-Residence and board member for Babson College's Center for Women's Entrepreneurial Leadership (CWEL).
Beyond her work at Babson, she held several appointments at higher education institutions including Georgetown University, Oklahoma State University, Simmons College, and the University of Utah. A graduate of Connecticut College, Henriques served on numerous community and corporate boards including the Girl Scout Council of the Nation's Capital and City First Enterprises.
Stephen D. Cutler Center for Investments and Finance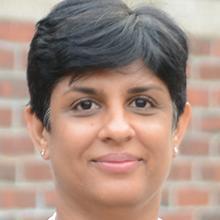 Pratima Abichandani
Pratima Abichandani is an executive in residence with the Stephen D. Cutler Center for Investments and Finance for the Babson College Fund, where she mentors students on investing practices. Prior to this, she worked at Fidelity Investments from 1994–2011. From 2004–2011, she worked at Crosby Advisors, Fidelity Investments, where she was the director of research and a member of an equity team that helped managed the assets of high net worth families and charitable entities. Before moving to Crosby, she was an analyst and fund manager at Fidelity Management & Research Co. (FMR) from 1994–2004. Funds she managed at FMR included Fidelity Select Energy, Fidelity Select Natural Resources, Fidelity Select Industrials, and Fidelity Select Medical delivery. From 1995–2000, Abichandani was based in Hong Kong, where she managed the Fidelity India pilot fund, the Fidelity Singapore fund, and co-managed the Fidelity Global Telecom fund. She earned her MBA from Harvard Business School in 1994 and her BS in industrial engineering from Rutgers University in 1989.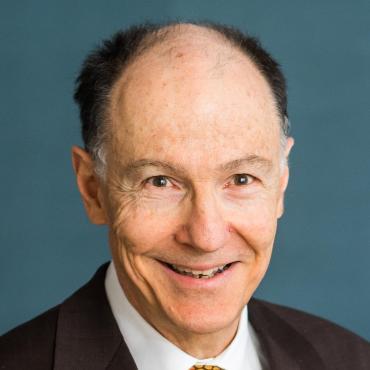 James F. Spencer '73
James F. Spencer '73, CFA, is an executive in residence with the Stephen D. Cutler Center for Investments and Finance, where he advises student managers of the Babson College Fund. Spencer, a graduate of Babson College, is the chief investment officer of Cambridge Bancorp and its subsidiary Cambridge Trust Company. Cambridge Trust Company is a 113-year-old commercial bank. The company operates one of New England's leading trust and investment management operations with nearly $1.5 billion in assets under supervision. Spencer has 25 years of experience in the investment management business. He began his investment management career in 1979 at Wells Fargo Investment Advisors in San Francisco. In 1981, he returned to the East Coast to become vice president and research analyst at Kidder Peabody, where he covered specialty chemicals. Spencer later served as director and research analyst in specialty chemicals at Schroder Wertheim and Company in Boston. Institutional Investor Magazine named Spencer a member of its All American Research Team for eight years.
Graduate Center for Career Development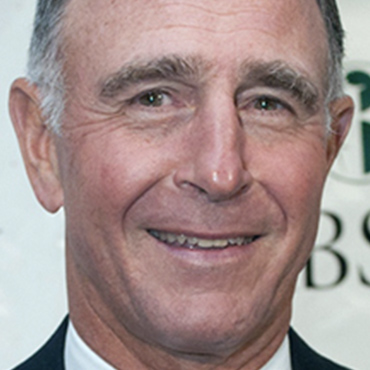 George Lee
George Lee joined Babson in 2011 as an executive in residence to bring more than 30 years of experience in technology research and management leadership to the Graduate Center for Career Development. He has a strong background in new materials research for the chemicals and electronics industry that has been coupled with extensive experience in new product and business development. In addition to these capabilities, he has led initiatives in intellectual property management, value chain analysis and strategies, and team development activities. He is a working consultant to Boston area firms, providing assistance in the area of commercialization of advanced technology research ideas. Lee specializes in helping working professionals, particularly those with a science or technology background, develop career transition strategies. He earned his BA in chemistry from Williams College and his PhD in chemistry from the University of Colorado.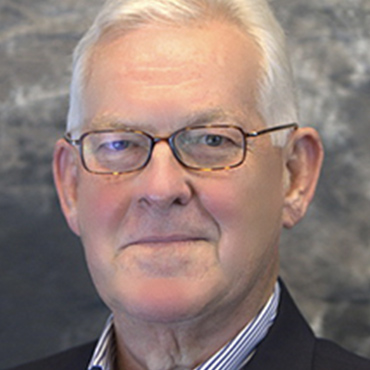 Ron Lemke
Ron Lemke joined Babson in 2011 as an executive in residence with the Graduate Center for Career Development and brings more than 35 years of experience as a marketing and operating executive in consumer products, packaging, and office technology companies, in meeting with and advising graduate students during their graduate program experience. He is currently an operating partner and advisor to a private equity firm focused on acquiring middle market companies, and a working consultant in various industries. Most recently, he was the CEO of Power Container Inc., a socially responsible, venture–funded, specialty packaging startup. His early experience includes senior-level operating and marketing roles with Fujitsu Limited and Dixie Consumer Brands. Lemke serves as an advisor to students seeking career transition strategies in private equity, startups, and consumer and industrial products marketing and operations. He earned his BBA in management from the University of Wisconsin and his MBA from Pace University.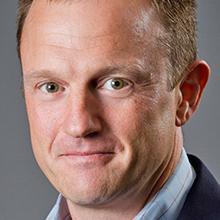 Keith Ryan
Keith Ryan has been leveraging his professional experience as an executive in residence with the Graduate Center for Career Development since 2011, to mentor students pursuing careers in the life sciences and healthcare industry. Ryan is the president and founder of Geneous Advisors, a search firm where he leads the biomedical and healthcare practice. Prior to founding Geneous, he was president and VP, life sciences, at a leading national recruitment firm. Throughout his career as a search executive, he has developed a deep knowledge of key industry dynamics, talent acquisition challenges and a consultative recruitment process that has produced consistent results for his clients. As a highly respected industry leader, he is regularly sought after to offer perspective and insight to executives in the venture capital, and academic life sciences sectors. Ryan currently serves on the board of directors for The Lurie Center – LADDERS, a Massachusetts General Hospital-based, interdisciplinary team of physicians that develops and implements treatments for neurological disorders.​​​