Social & Cultural Studies
The social and cultural studies concentration explores the relationships among social relations, cultural practice, and economic, historical, and political contexts.
With similar coursework to a cultural studies degree, this Babson concentration provides you with a better sense of how to read and interpret the meanings of historical documents, literary works, pop culture texts, and various forms of visual, aural, and material culture. Comparative cultural studies courses draw on insights from an array of disciplines to examine the constructed meanings and practices of everyday life.
Where the S

ocial &

Cultural Studies

Concentration Will Take You
Classes in media and cultural studies emphasize interdisciplinary, multicultural, and multimedia approaches to learning about dynamic cultural, historical, and social interactions. You will become more aware and sensitive to ways identity and cultural assumptions are constructed by race, gender, sexuality, age, national identity, religion, and ethnicity.
These skills and mindset learned in your cultural studies courses lend themselves well to any career in business, nurturing empathy and promoting successful communication whether you are an entrepreneur, team leader, or team member.
What You Will Study

in

Your Social & Cultural Studies Courses
To complete their coursework, students take four cultural studies courses from at least two separate disciplines, which include history, foreign language studies (Arabic, Chinese, French, Japanese, and Spanish), expressive culture (literature, visual arts, music), and cultural studies.
Our concentrations are designed to help you specialize or explore options within our bachelor's in business administration degree, but the courses offered are comparable to what's offered in a cultural studies major program, as well as a bachelor's of cultural studies.
Below is a sample of courses you can take.
To explore the cultures, geography, politics, and history of the Middle East region, this course utilizes documentaries, movies, literature, and current events as well as anthropological and ethnographic materials. You participate in discussions and readings about political Islam, the Israeli-Palestine conflict, the war in Afghanistan, gender and sexuality in the region, and human rights issues.
Explore leadership and management issues that surround the business side of the arts industry and the activities associated with the creation, running, and ultimately closing of an artistic production. This includes engaging in entrepreneurial activities to create and fund a production; networking across various stakeholders; marketing, sales and financial management to run the production; and working with various unions. The course culminates with an experiential class project.
Immerse yourself in the realm of visual communication: how it's done, how it works, and how cultural and personal experiences shape your reactions to it. You will explore fine arts (painting, sculpture, architecture) and industrial arts (graphic and product design), the role of art and artists in a variety of times and places, and the nature of good and bad art.
Analyzing the characteristic volatility of Latin America's business environment, the course provides an in-depth examination of the workings of Latin America's economies, which in combination with courses in the liberal arts, leads to a greater appreciation of this region's global distinction and diversity. You will cover both theoretical and policy issues in development.
Examine some of the major challenges to social justice in France and the Francophone world today through study of French-language cinema, literature, and journalism. The works you study will be discussed as forms of cultural production that have voiced an urgent demand for social change. You will begin with a turning point in the history of Francophonie: the 1998 World Cup soccer championship and go through the next few decades, concluding with the #MeToo and #BLM movements.
Explore how Malaysians and Thais think about "social responsibility" and how they achieve it, as well as how approaches to business ethics in our own countries differ from Malaysians' and Thais'. This course focuses on three Asian faiths and cultural traditions—Islam, Buddhism, and Confucianism, and you will visit three socially responsible companies, each representing, respectively, an approach to social responsibility consistent with one of those three traditions, learning about their influence on business ethics.
You Will Learn From the Best
At Babson, our faculty are experts, innovators, and scholars in their chosen fields. Here are just some professors sharing their expertise and support with our students in the social and cultural studies program.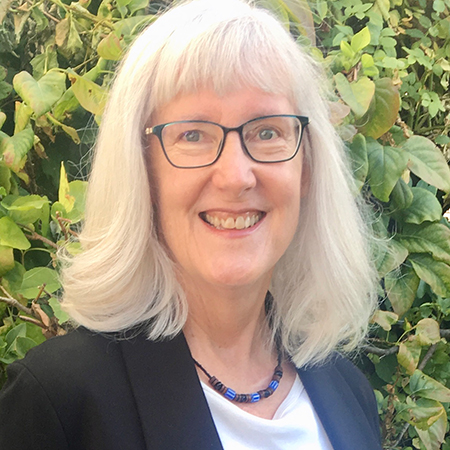 Sandra Graham
Sandra Graham is an ethnomusicologist who teaches about art music appreciation, African American music, global pop, and music traditions from around the world. Her book Spirituals and the Birth of a Black Entertainment Industry was named a Choice top academic title for that year. It also was honored with the American Musicological Society's American in Music Culture Award (2019), which recognizes the best writing on music in American culture.
James Hoopes
James Hoopes, the Murata Professor of Ethics in Business at Babson College, is the author of half a dozen books on American history. His latest book is Corporate Dreams: Big Business in American Democracy from the Great Depression to the Great Recession. Hoopes has received grants from the Guggenheim Foundation, the Alfred P. Sloan Foundation, the National Endowment for the Humanities, and other funding agencies. His paper, "Managing a Riot," won the Paul Hersey Award for the best paper on leadership at the 2000 meeting of the Academy of Management. He has taught in both Europe and Asia.
Xinghua Li
Xinghua Li teaches courses on critical media theory, consumer culture, and environmental sustainability. Her research explores the global spread of consumer capitalism through the perspectives of ecocriticism, psychoanalysis, and critical media theory. Her book Environmental Advertising in China and the USA: The Desire to Go Green uses advertising as a lens to analyze the rising phenomenon of green consumerism and compares how the Chinese and American consumer desires for green products are shaped by ideological, cultural, and historical differences.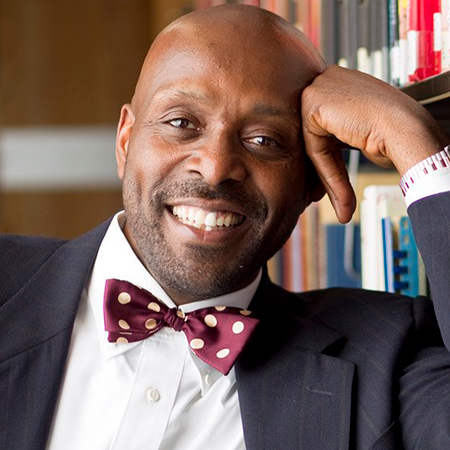 Frederick Opie
Frederick Douglass Opie is an innovative educator, speaker, and author. He has published books and journal articles and contributed to anthologies; he has appeared on NPR, BBC Radio, the History Channel, PBS television, and in the New York Times, Washington Post, and O, The Oprah Magazine. He is the producer and host of The Fred Opie Show.