Corporate Learning & Development Driving Growth & Innovation
Babson helps corporations, organizations, and individuals drive innovation and growth. Our unique approach emphasizes economic and social value, increasing your longevity. Babson offers corporate training programs and degrees, custom programs, advisory services, access to top talent, advanced facilities, and endless ways to engage in entrepreneurial leadership via corporate learning and development.
A Team of Industry Experts, Researchers & Trainers for Organizational Solutions
Babson is a full-service organization for corporate learning and development and can custom fit solutions to your unique challenges. Our award-winning framework of Entrepreneurial Thought & Action® helps your teams learn how to implement change, growth, and innovation from the inside out.
From corporate training programs to strategy and consulting services, you'll be working with practitioners who have won research awards in corporate innovation, consultants who have influenced growth strategy at major corporations and startups alike, and published experts whose thought leadership can be found everywhere from HBR to WSJ and more.
Gina Colarelli O'Connor
Professor of Innovation Management
Renowned researcher, trainer, and consultant, Gina O'Connor is an expert in the fields of breakthrough innovation in large mature companies, technological innovation, and corporate entrepreneurship.
Wendy Murphy
Professor of Management
Wendy Murphy is highly regarded for her research and training in the area of careers, including mentoring and developmental networks, identity, and the work-life interface. Her work is widely published.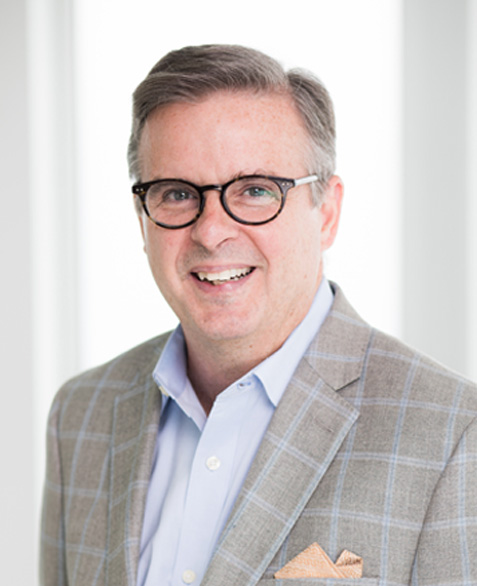 Andrew Corbett
Professor of Entrepreneurial Studies
One of the most cited entrepreneurship experts in the world, Andrew Corbett focuses on corporate entrepreneurship and entrepreneurship training.
Wiljeana Glover
Associate Professor of Operations and Information Management
A healthcare entrepreneur and health innovation expert, Wiljeana Glover applies a systems perspective to how improvement and innovation practices can achieve more equitable and effective outcomes.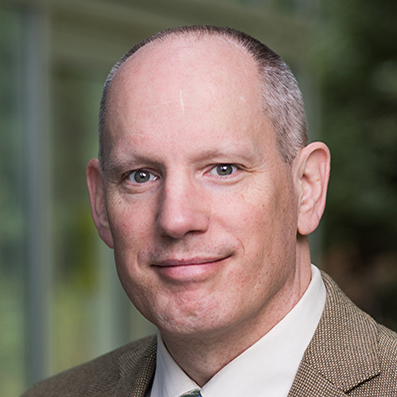 Scott Taylor
Associate Professor of Management
Scott Taylor's focus is leader assessment and development. He has worked domestically and internationally with over 50 companies in a variety of industries. He also is a member of the Consortium for Learning Innovation convened by McKinsey & Company.
I found the clarity of thought (Babson) brought to the conversation exceptional. They have a practical and actionable approach to some deep systemic challenges that exist with innovation in complex organizations.
Michael Gudas
Director, Innovation Strategy & Operations, Liberty Mutual Insurance

Level-Up Your Leadership with Babson Executive Education
You want to equip your teams with the tools for success and an entrepreneurial mindset. Choose from custom programs that immerse your leadership in company-specific issues, corporate partner programs that develop entrepreneurial leaders at every level of your organization, corporate MBAs and certificate programs, and sponsored programs—a full range of corporate leadership training programs.
Executive Education Corporate Programs

Corporate Accelerator for Growth & Innovation
Accelerate growth in your organization with entrepreneurial leadership training for managers and high-potential employees. This highly customizable program helps you develop promising leaders while building a cohesive network of entrepreneurial thinkers throughout your organization. Participants complete seven sessions in seven weeks.
View the Corporate Accelerator

Maximize Employee Educational Benefits with Corporate Degree Programs
Babson's MBA has ranked no. 1 for Entrepreneurship for 29+ consecutive years (U.S. News & World Report). Bring award-winning corporate education to your teams—with customized content and learning scenarios specific to your organization. You can customize single classes, a certificate program, or offer a Corporate MBA.
Corporate Certificates & Degrees

Roll Up Your Sleeves with Babson Business Advisory & Consulting
Does your organization have a challenge or puzzle to solve? Get help pinpointing the right issue to tackle, building a new capacity, and upskilling your senior team. Babson Advisory experts are some of the best in the world. They work as true partners, supporting you every step of the way, from discovery through implementation and follow-up.
Business Advisory & Consulting

Bring on the Best in Recruitment & Hiring
Ranked no. 1 in entrepreneurship for 25+ years, Babson offers the best possible start for future business leaders. Draw from our experienced talent pool to infuse your company with energy, inspiration, and entrepreneurial thinking.
Hire Our Students
Highly Employable Graduates
#3
MBA Globally for Career Progress (Financial Times, 2022)
of Babson undergraduate students have at least one internship while at Babson

Connect with the Future of Business
In just a few hours, you can provide valuable insights and make meaningful connections with some of the best undergraduate and graduate students in business. Leadership from your company can participate in a mock interview, join resume critique night, sit on a recruiter panel Q&A, provide developmental feedback, or sponsor a student-run event.
Engage with Students
Pick the Perfect Venue for Your Conference or Event
Just outside bustling Boston and nestled within the tree-lined campus of Babson College—an exciting hub of business growth and innovation—the Babson Executive Conference Center offers an inspiring environment to collaborate, learn, and achieve results.​​​​​​​​ Our IACC-accredited and sustainable facility offers beautiful guest rooms, distinctive meeting facilities, and diverse dining options.
How Babson Can Help You Develop Your Teams & Processes