What's there to do on campus? A lot. Get a glimpse into student life.
Getting involved in college is easy when there are more student life activities than days in the year and an organization for just about any interest you can think of. Whatever you like to do in your free time, you'll find people who share your passions. And, to be honest, you'll likely discover a new favorite hobby you didn't even know existed.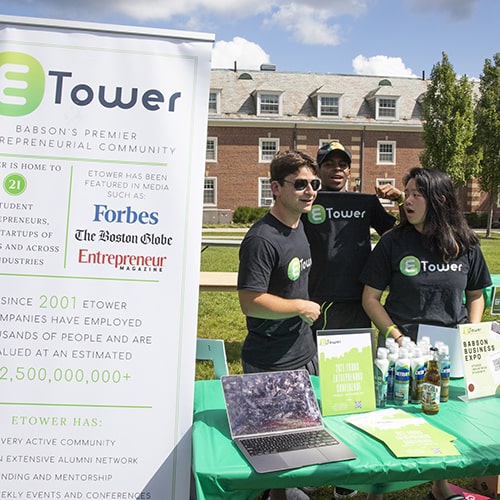 Clubs & Organizations
"I'm bored," isn't really a saying at Babson. That's because there are more than 100 clubs and organizations, including six fraternities and sororities. And, if there's an unfilled need in the community, Babson students get to work creating a new club to fill that need. Ready to find your people?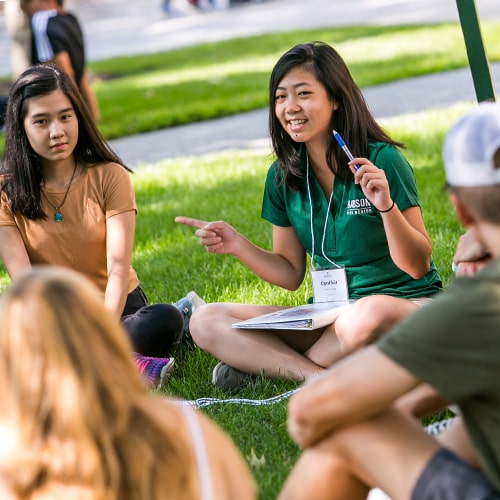 Leadership Opportunities
Everyone has the ability to become an effective leader. Seriously, everyone. You just need the right skills and an environment to practice to make it happen. There are several ways—inside and outside the classroom—that you can learn how to make a positive difference as part of a team, organization, and society at large.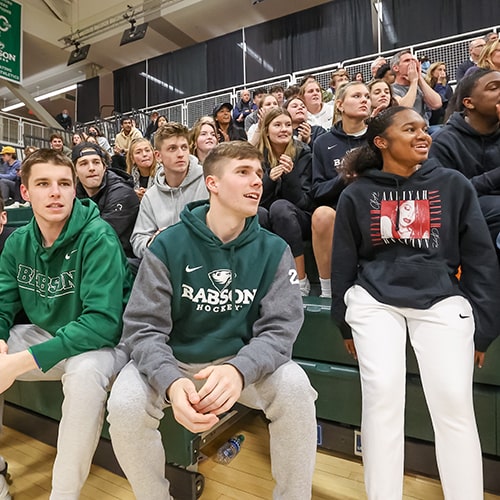 Athletics & Fitness
Whether you're aiming for a spot on one of the 22 NCAA Division III teams, like hitting the gym, or want to earn the title of Babson Superfan (there are some pretty cool fan perks), we've got you covered. See all the ways you can stay fit or play your sport, whether it's at the varsity, club, or intramural level.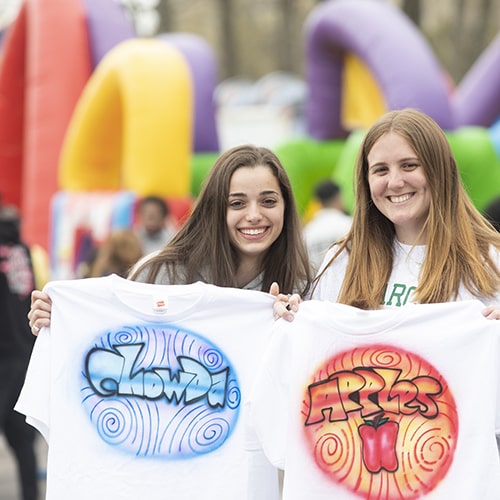 Events
It's true when we say there's always something happening on campus. It may be a pitch competition where students are vying for $20,000, it may be a giant BBQ on the campus lawn, or it may be that Daymond John, CEO of FUBU and Shark Tank host, is visiting campus. In fact, students are likely busy planning dozens of events as you read this.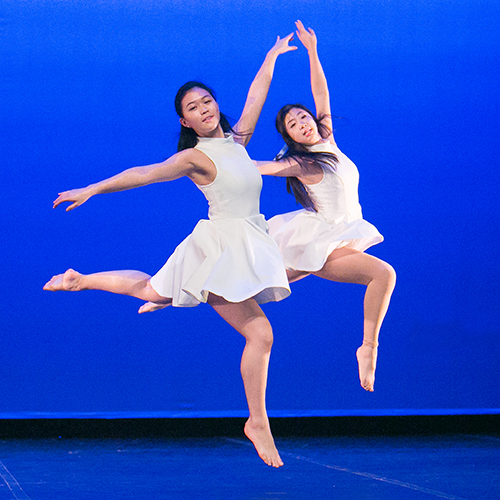 Arts
Creating is at the heart of what entrepreneurs do, which explains why Babson has such a thriving arts community of entrepreneurial leaders creating work in theater, visual arts, dance music, film, and literary arts. See all the ways you can add your voice to the conversation in your medium of choice.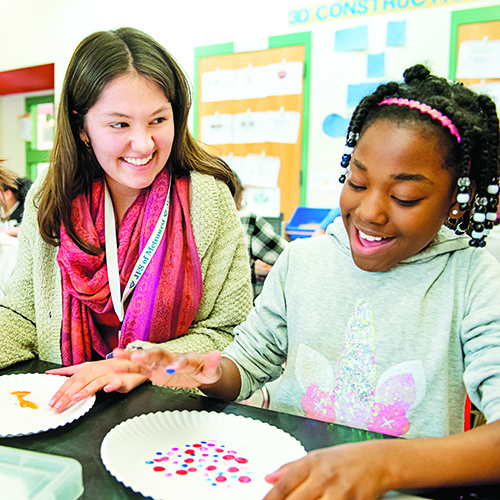 Social Impact and Sustainability
As entrepreneurial leaders, we have a responsibility to improve our communities—locally and globally. Through clubs and organizations, opportunities from the Institute for Social Innovation, and special-interest housing, there are numerous ways you can get involved in social impact and sustainability initiatives while at Babson.
Experience Life at Babson
The best way to know if you'll love Babson? Visit campus. Already know Babson is for you? Apply now!