Quantitative Methods
Math-minded students thrive in the quantitative methods concentration, which provides analysis tools and techniques that you can apply in a variety of business fields.
This concentration focuses on applied problem-solving methodologies where quantitative models are built and used to facilitate the decision-making process. In addition, the courses in this concentration are designed to offer a fine balance between depth and breadth, relevance and rigor, and critical and analytical thinking.
Where the Quantitative Methods Concentration Will Take You
Understanding how to decipher and use data strategically is a skill entrepreneurial leaders use to turn problems into opportunities. Being able to predict outcomes means risk-taking doesn't scare you and you can pivot when challenges arise.
The quantitative methods concentration provides tools and techniques that are widely applied in a variety of fields of business such as corporate management, investment banking, consulting, information technology, finance, economics, commerce, and marketing. Students have gone on to work as consultants in sports and entertainment, cyber-security experts and analysts, and leaders of the operation divisions of companies, including their own.
What You Will Study
To complete this concentration, you will need to complete four advanced quantitative method courses. Your options include:
A Babson course always finds practical applications for the theoretical. This course is no different, as you analyze time series data in the context of various real-life forecasting situations such as banking, healthcare, sports, and global warming. You gain practical experience with time series data and get comfortable predicting future outcomes, comparing alternative models, and communicating your results and suggestions clearly.
Mathematicians and statisticians are playing an increasing role in shaping how athletic contests are played and how they are judged. This course examines some of the underlying quantitative principles that are routinely used. You will apply some statistical techniques (expectations, probability and risk/reward judgments) and some that are deterministic (optimization, ranking and validation.) A variety of software packages will be used to demonstrate the many ways that a mathematical point of view can inform athletes, trainers, administrators, and fans.
QTM 2600 Linear Algebra
QTM 2601 Applications of Discrete Mathematics
QTM 2622 Sports Application of Mathematics​
QTM 2623 Programming with R for Business Analytics
QTM 3605 Quantitative Analysis of Structural Injustice
QTM 3610 Applied Multivariate Statistics
QTM 3615 Time Series Analysis and Forecasting
QTM 3620 Optimization Methods and Applications
QTM 3625 Financial Simulation
QTM 3635 Quantitative Methods for Machine Learning
QTM 3674 Cryptology and Coding Theory
QTM 3675 Probability for Risk Management
Who You Will Learn From
At Babson, our faculty are experts, innovators, and forward thinkers in their chosen fields. Here are just some professors sharing their expertise and support with our students.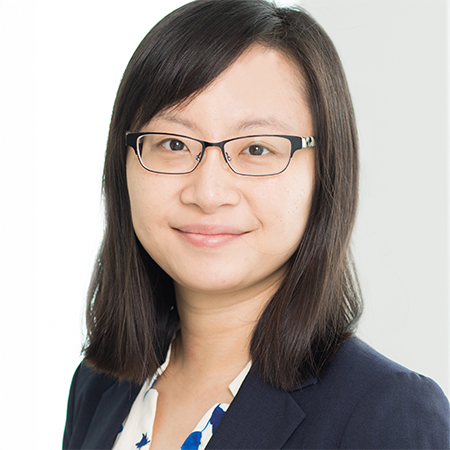 Michelle Li
Michelle Li's research and teaching interests lie in the domains of operations research, game theory, business analytics, supply chain network management, humanitarian logistics, and sustainable systems. She studies the economics, equilibrium, and dynamics of game theoretic supply chain networks, with applications to sustainability, corporate social responsibility, outsourcing, information asymmetry, and humanitarian blood banking.
Richard Cleary
Rick Cleary is a statistician and mathematician with research and consulting interests in a variety of fields including sports and education. Prior to coming to Babson College in 2013, he taught at St. Michael's College in Vermont, Cornell University, Bentley University, and Harvard University. He has held leadership positions in the Mathematical Association of America, including six years on the Executive Committee as Associate Treasurer. He currently co-chairs the Upper Division Pathways initiative for TPSE Math.