Babson Is Invested in You
Babson is a creative hub for innovative students, faculty, and businesses. When you apply for a full-time graduate program, you'll be considered for a range of scholarships, fellowships, and awards to help fund your studies—no separate application required. Find yourself—and your next big idea—at Babson.
Leadership listens, inspires, motivates, and gives a direction, a common goal to aspire to.
Jerome Taillard
Associate Professor of Finance
Your Scholarship Questions, Answered
Understanding your scholarship opportunities is an important part of the application process. Below, we've compiled some of the most frequently asked questions we receive around scholarship considerations. If you don't see your question answered, please contact Graduate Admissions.
Scholarship Consideration
Merit based scholarships are awarded to candidates based on academic, professional, and personal merit. We do not offer need-based scholarship awards through the Graduate Admissions Office. If you'd like to explore additional financing options, visit the Financial Aid and Loans page.
We've made the process as streamlined as possible. There is no separate scholarship application process. When you begin your online application, just be sure to reply yes to the question "would you like to be considered for merit-based scholarships?" and you will automatically be considered for all scholarships.
If you indicated that you'd like to be considered for merit scholarships and you have submitted a completed admissions application, there is no further action you need to take at this time. We'll review your application for both admission and scholarships and notify you accordingly.
If you indicate that you would not like to be considered for scholarships, you will not be considered for or awarded any merit-based aid.
If you're admitted to the graduate school, you will receive applicable scholarship information at the same time as your admissions decision.
Awards and scholarships are largely dependent upon the overall strength of the applicant pool. We can't guarantee that awards will remain the same for the same applicant from year to year, but we do our best to look at each applicant's holistic strengths when determining award amounts.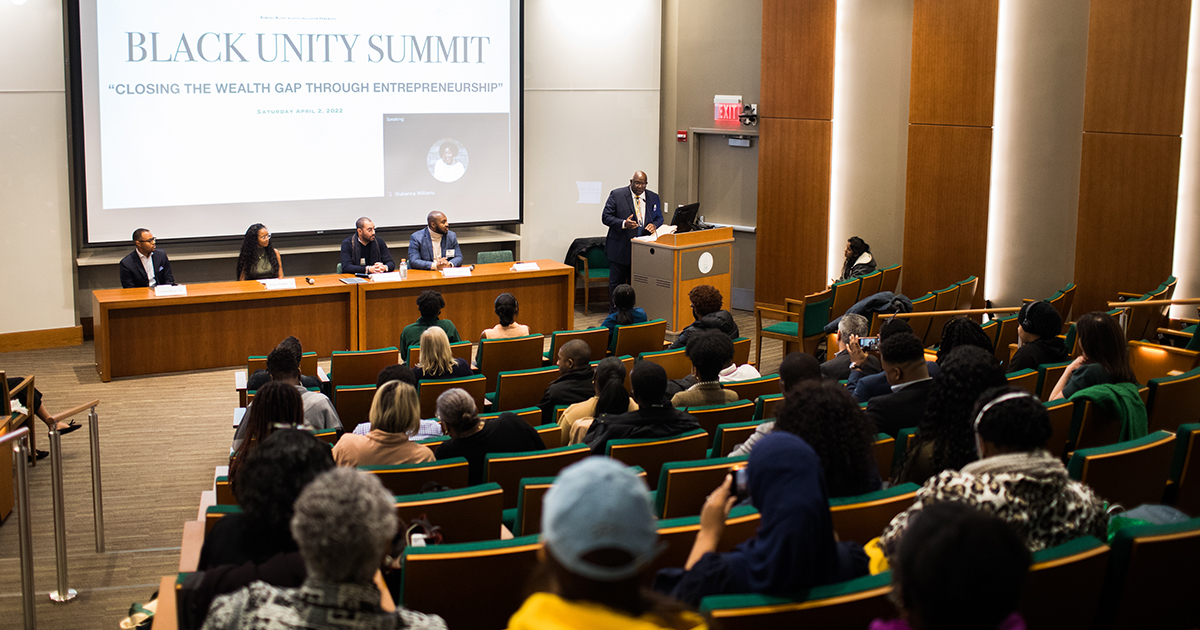 Closing the Wealth Gap Through Entrepreneurship
"Without a doubt, entrepreneurship has proven to be one of the most effective ways of closing the wealth gap. We have a very rich network of Black alumni who have excelled in industries and businesses all over the world."
– Gerald Watson '76
Founding Chair of the Babson Black Alumni Association

Read the Story
Full-Time Program Merit Awards
The Merit-Based Scholarship Review Process
The admissions committee takes a holistic approach to our merit-based scholarship review process, offering a range of $5,000 awards to Full Tuition Fellowship awards for our full-time graduate programs. The candidates who receive the highest scholarship awards submit well-rounded applications with exemplary academic and/or professional achievements, a strong recommendation letter, a professional and engaging interview, and essays that demonstrate thoughtful insights and meaningful goals.
Our Commitment to Building Community
At Babson, our community of entrepreneurial leaders builds greatness together. We understand that collaborating across interest and experience levels and embracing different perspectives is what creates the most robust learning environment.
We're thrilled to offer scholarships that highlight our commitment to fostering this community. Below are a sampling of these community-driven awards.
Olin MBA Fellows
The Olin MBA Fellowship is a highly respected fellowship for outstanding MBA candidates. Olin MBA Fellows receive full-tuition, as well as an award for books and supplies.
Babson Diversity Leadership Awards
Diversity Leadership awards are awarded to students with the greatest potential for leadership in creating a diverse community. Candidates for the scholarships are evaluated based on the information in their admission application; a separate application is not required. Students who are considered for one of these scholarship awards have demonstrated leadership in bridging differences and in building inclusive communities across individual and intersecting identities, such as race, ethnicity, religion, social class, nationality, (dis)ability, sexual preference, and gender expression. Babson offers two different diversity leadership awards described below.
Babson Diversity Leadership Fellowship
Already paving the way? Join a global community of leaders at Babson, where MSEL, MSF, MSBA, and MBA candidates will be considered for this distinguished award of a full-tuition scholarship. Recipients of this fellowship have the greatest potential for leadership in creating a diverse community.
Babson Diversity Leadership Scholarship
Babson is home to the leaders of tomorrow. Graduate students with strong leadership potential are eligible for awards ranging from $10,000 to $30,000, depending on your program. You also can receive partial funding for conferences and community engagement, because we know that the best leaders work across locations and disciplines.
Women's Leadership Awards
We believe in diversity in the boardroom, in business, and on Babson's own campus. Women's Leadership Awards are provided in the amount of $10,000 to MSEL, MSF, MSBA, and Two-Year MBA students, and $15,000 to students in the One-Year MBA program. Candidates are leaders who can show how Babson will allow their leadership potential to flourish.
Blank Center Innovators Award
Join a community of socially just and cutting-edge innovators. Blank Center Scholars receive 80% tuition coverage for the Babson MBA.
Babson & City Year's University Partnership Program
This exciting program is jointly offered between the F.W. Olin Graduate School of Business and City Year. City Year corps members, alumni, and staff in one of Babson's premier MBA programs are eligible for a 20% annual tuition scholarship. The recipient will be a City Year corps member, alumnus, or staff member who has completed one to two years of service.
Family Entrepreneurship Scholarship
We're proud to offer the Family Entrepreneurship Scholarship, where you'll have the opportunity to participate in important events and the latest projects with the Bertarelli Institute for Family Entrepreneurship (BIFE). Recipients in the Two-Year MBA program receive $10,000 per academic year. Recipients in the One-Year MBA and MSEL programs receive $15,000 per academic year.
President's MBA Scholars
The prestigious President's Scholarship is awarded to exemplary students who take initiative in and beyond the classroom. President's Scholars in the Two-Year MBA program receive $42,500 per academic year. Scholars in the One-Year MBA program receive $45,000 per academic year. Scholars in our full-time MS programs receive $30,000 per academic year.
Social Innovation Scholarship
Scholars partner with the Institute for Social Innovation on groundbreaking projects. Scholars in the Two-Year MBA program receive $20,000 per academic year. Scholars in the One-Year MBA program receive $30,000 per academic year.
ROMBA Fellowship
At Babson, we believe business is inclusive. Reaching Out LGBT MBA Fellows receive $10,000 per academic year in the One-Year MBA and Two-Year MBA programs. ROMBA Fellows are active in the Babson community as well as the larger Reaching Out Inc. network, where you'll connect with mentors and participate in programs created for LGBT business leaders and allies.
Babson Collaborative Scholarship
Students, faculty, and alumni from Babson Collaborative Partner Colleges & Universities who apply and are admitted to a degree-granting program will receive at least $10,000 in scholarships.
Hamilton MBA Scholars
The Hamilton Scholarships are awarded to students with an extensive record of entrepreneurial experience prior to entering the Two-Year MBA. Recipients receive $10,000 per academic year.
Price Babson MBA Fellows
The Price Babson Fellowship is a unique opportunity for students applying to the Two-Year MBA program who demonstrate entrepreneurial experience, academic and personal accomplishments, and financial need.
Note that financial need will be assessed using the Free Application for Federal Student Aid (FAFSA) (U.S. citizens and Permanent Residents only).
Graduate Assistants
Want to hit the ground running? Graduate assistantships allow you to work in administrative and academic areas across Babson's campus. Conduct research, participate in program development, and help manage project coordination. Graduate Assistants in the Two-Year MBA program receive $8,000 per academic year and work a total of 80 hours per semester.
Stephen D. Cutler Center for Finance Scholarship
The Stephen D. Cutler Center for Investments and Finance provides a state-of-the-art lab, learning programs, and events to develop our financial business leaders of tomorrow. This scholarship, in the amount of $15,000, is awarded to MSF students who show promise as a financial leader within their community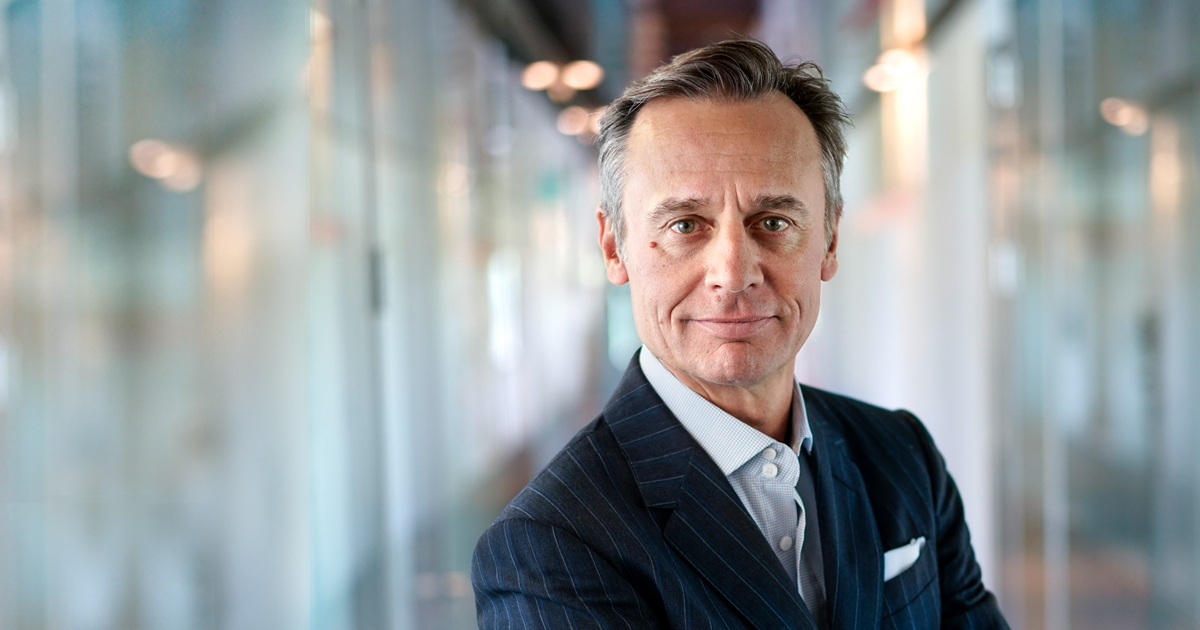 Family Entrepreneurs Drive up to 90% of Global GDP
"Business is taught in schools all over the world, but very, very few programs pay attention to the importance of family dynamics, values, and culture, and how these are transmitted and how they evolve through generations."

– Ernesto Bertarelli '89
Chairman of B-FLEXION
Founder and Co-Chair of the Bertarelli Foundation
Read the Story