Graduate Student Life at Babson Is Bigger Than Business
Take time to explore all that Babson offers. The Babson community expands beyond all expectations to build value, connections, and the future. Getting active in clubs, institutes, centers, and activities while you live in the Greater Boston area means your life as a graduate student isn't limited to the classroom.
Joining A Community That Breaks the Mold
Graduate student life at Babson is diverse and inclusive of all backgrounds. The global graduate community represents students from more than 60 countries, and our alumni live and work in 128 countries, making it possible to connect with fellow Beavers around the world.
Babson recognizes that everyone's path is unique. Entrepreneurial by nature, many students come from non-traditional backgrounds outside of business or management. Some come alone, and some arrive with a partner or family. We can help you (and your loved ones) become part of the Babson family.
64
countries represented by the student body
128
countries welcoming Babson alumni
∞
Countless academic backgrounds represented
The Babson community is supportive, non-conformist, diverse, and not afraid to put itself out there. Coming from a fashion background, I am used to a completely different environment. Babson is a place where everyone wants to be friends with everyone. This … pushes one to work harder and be their best selves.
Drishtee Gupta MSF'20
Financial Analyst, Calyx Containers
Getting Down to Business Can Still Be Fun
Babson boasts 25+ student-run clubs and organizations for you to choose from—hold a leadership role or join as a member. Enhance your leadership skills with the Leadership Lab, where you can work with faculty, alumni, and entrepreneurial thought leaders.

You'll also enjoy festive events, like the annual Founder's Day celebration or our International Dinner. Make lasting connections with a community of fellow students, distinguished alumni, and informed mentors in and beyond the classroom.
3M+
funding for student and alumni projects
students, alumni, and multisector leaders engaged
*Across Babson centers and institutes for 2019-2020
"All of the institutes were extremely responsive and helpful to me throughout my time at Babson. I desired to deepen my modeling skills, so I reached out to the Cutler Center, and they found courses for me even outside of Babson on specific real estate topics that continue to help me today in my daily work. The Lewis Institute was a wonderful group with a great network, and their team helped me plan many events to discuss social entrepreneurship and change through business. The Center for Career Development offered alumni for me to reach out to for help with preparing for interviews and to discuss different career interests and opportunities."
C. Jacob Shotmeyer MBA'21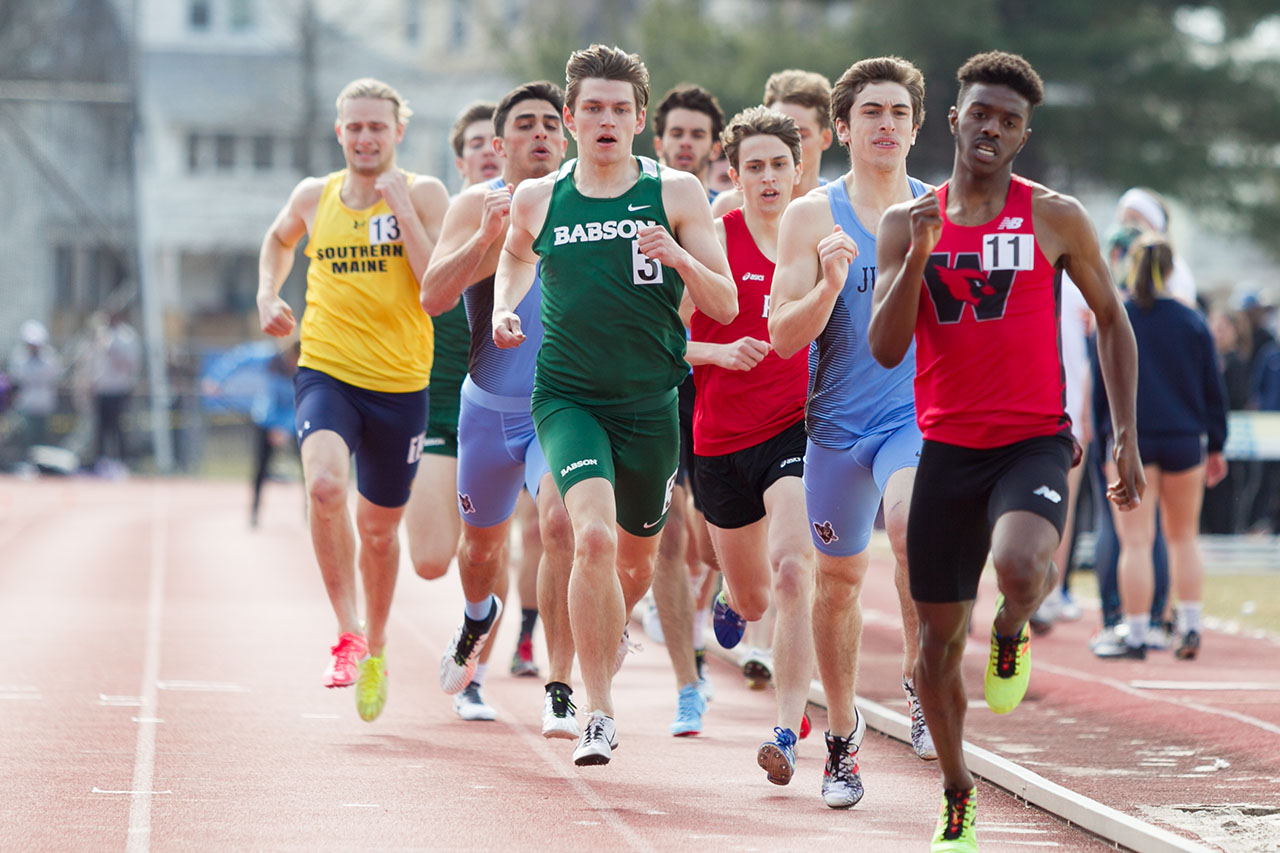 Staying Healthy to Dream Bigger
To succeed at Babson, you need to take care of your mind and body. That's why we offer a range of health and wellness services. From physical activities like swimming and running to religious and spiritual life, your well-being is paramount.
In addition to quality health insurance, full-time graduate students have access to Counseling and Psychological Services (CAPS). If you're on campus and looking for some lighthearted support, you can meet our Community Resource Dog, Roger.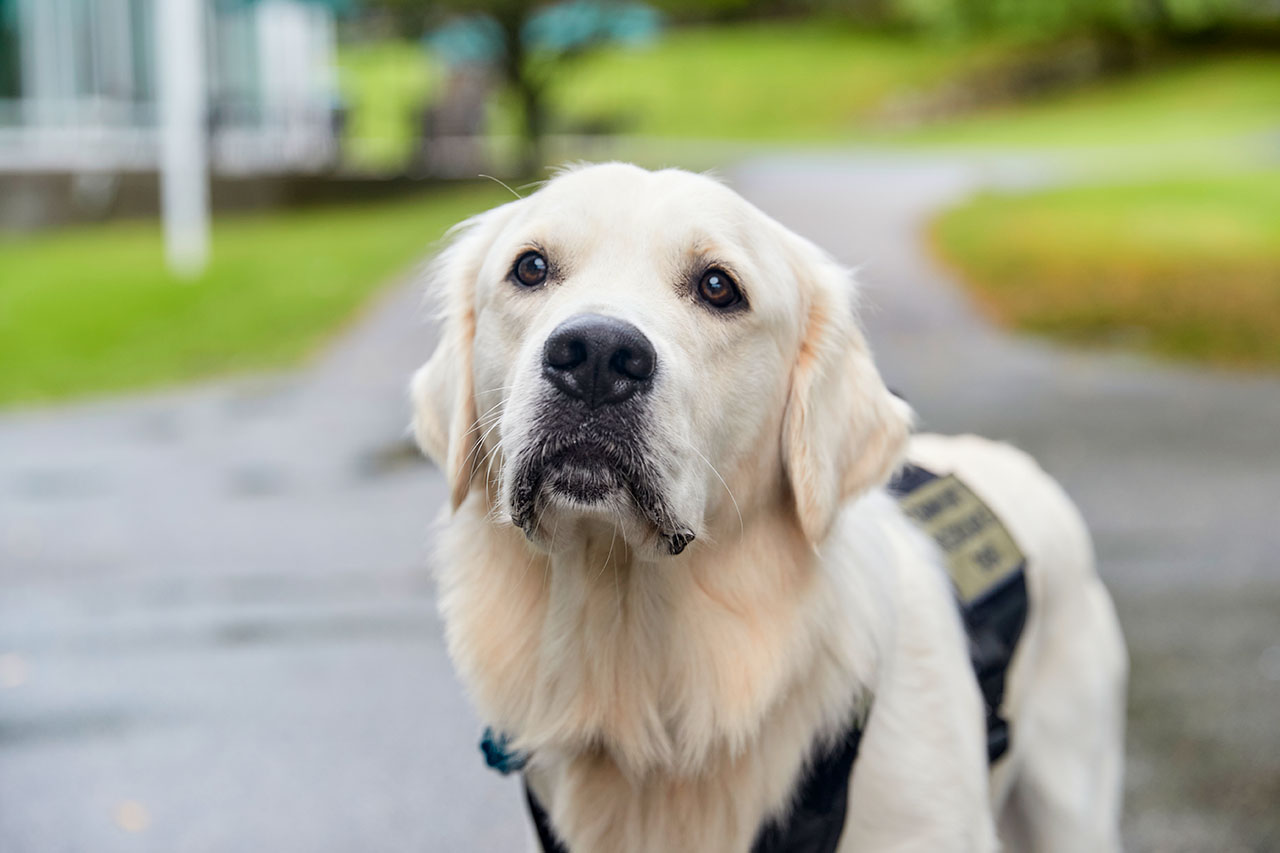 Prioritize Health & Wellness
Finding Your (Favorite) Place
Looking for someone to bounce ideas off of? Or a comfortable spot for a coffee break or evening get together? Olin Hall creates a social hub for you and your classmates. At the nearby Reynolds Campus Center, you'll find everything you need from print and mail services to Dunkin' Donuts.
The Horn Library is centrally located, and provides you with group study rooms, computer centers, helpful reference librarians, and all the academic and trade resources you could need. After your studies, you can take in a show at the BabsonARTS for dance and theater or burn off some steam at the Babson Recreation and Athletics Complex (BRAC) for physical fitness.
Get involved in as many extracurricular things as you can. Enjoy the two years because they happen FAST. Travel to as many places as you can and cherish every moment with your friends. Make dinner plans and become close with people from different nationalities. Go to every party and listen to every forum. These two years are a gift to you and something you should take advantage of to the fullest.
Isabel O'Dogherty MBA'20