Get Career Support from Day 1 with MS & MBA Career Services
Babson College's Graduate Center for Career Development (CCD) provides MS and MBA career services that help you pursue your passions and fulfill your purpose. From the moment you're accepted, to after graduation, you have access to a myriad of resources, dedicated advisors, and a network of support that spans the world.
The Graduate CCD offers you career advising, access to companies of interest, and connections to alumni. Our relationship managers have expertise across industries to ensure you get concrete, industry-specific insights to help you pursue your professional goals.
Find Your Focus. Build Your Brand.
No two students have the same skill set or ambitions—and the CCD's graduate career services reflect that. Whether you are just starting to discern what career you want to pursue or you are ready to network with your dream company, the CCD's resources can help you put your best foot forward.
"Babson CCD was a massive help during my journey at Babson. I started early in the job-search process and regularly kept in touch with the CCD team. The meetings were not just about talking about companies or the interview process, it was also about understanding my weaknesses, my strengths, and industry expectations of an MBA candidate."
Rishabh Patawari MBA'21
Investment Banking Senior Associate, Progress Partners
Expand Your Reach with Job-Search Support
Learn about your transferable skills and strengths, get insider knowledge about a variety of industries, find mentors, and get set up for your ideal position. That could mean a lot of things here at Babson—launching your own venture, exploring employment at your dream company, or empowering your favorite nonprofit.
The CCD helps you determine a prospective career path, get personalized job and internship advice from our experienced relationship managers, and explore a wealth of career opportunities through Babson's exclusive online system, Career Connect.
Multiply Your Options with Employer Networking Opportunities
Babson's incredible, action-oriented, and inclusive alumni community is 44,000 strong and spans 128 countries. With entrepreneurs, CEOs, and leaders in every industry you can think of, alumni and friends of Babson make for a powerful, global network at your fingertips.
Multinational corporations, quirky startups, changemaking nonprofits—organizations of all stripes want to connect with Babson graduates. Seemingly every day at Babson offers a new opportunity to meet employers and company leaders, industry researchers, and more through CCD events, the work of Babson institutes and centers, and more.
"Babson CCD helped me differentiate myself from the pack during the application and hiring process. The job market was as competitive as ever upon my graduation, so being able to learn the best ways to showcase myself, from interviews to résumés, made an incredible difference."
Michael Nocchi '20, MSEL'21
Brand Associate, Thrasio
Internationalize Your Network
Babson graduate students are a diverse group of emerging entrepreneurial leaders from around the world—you'll enjoy connecting in and out of the classroom. And, while you're building community with your global peers, CCD can provide access to international employer directories and advise you on global study programs, consulting projects, and experiential learning opportunities.
Increase your experience while working in diverse teams to solve real-world problems for outside organizations in the U.S. and beyond. Check out the offerings from our partner office, the Experiential Learning team.
Peruse a database that includes company profiles and contact information for leading multinational employers with operations around the world.
Get educated about the necessary job-search skills and resources you need to increase your success in securing employment. Past speakers have included Dan Beaudry, author of Power Ties, and Babson alum Lexi Barza, author of The Hustlers Guide to Networking.
There are so many valuable experiences that have had a profound impact on me. For example, I, along with 19 others, went to Tanzania, Africa, for Global Experience, where I learned things that have forced me to challenge my principles and prior beliefs. I also found the LEAP project and strategy consulting projects extremely valuable learning experiences for when I create my own startups.
Alen Daniel A. Mercader MSEL'20
Operations Management and Financial Consultant for Smart Shield Solutions
Enjoy Specialized Support as an International Graduate Student
As an international student, you can expect knowledgeable support from the CCD team. At Babson, you'll receive support navigating visa policies, secure OPT/CPT work extensions for the U.S., and more. The CCD team understands these are important factors in where you choose to study and work, and will refer you to the International Student and Scholars department for additional guidance as needed. After graduation, you and your talented peers become part of Babson's vibrant alumni community, a highly regarded professional network with a global footprint that you can rely on throughout your career.
Meet the Center for Career Development Team
Don't go it alone. Let the CCD team put their decades of experience in corporate recruiting, relationship management, consulting, career advisory, and industries to work for you. With teams dedicated to enhancing employer relationships and preparing students for success, CCD relationship managers serve as subject matter experts.
Babson Graduate CCD is committed to upholding and advancing the college's commitment to diversity as a core value. We hold ourselves accountable for fostering an inclusive community through educating ourselves, engaging in self-reflection about our social identities, examining our biases, and taking action when injustices arise.
We recognize and value the diversity of the Babson community both domestically and globally, and are dedicated to empowering students and alumni to achieve career success. This includes partnering with employers who create environments that cultivate respect, inclusion, and equity. As career educators, we recognize the lived experiences that inform professional goals, ensuring that our approaches are inclusive, and support diverse representation. We are steadfast in our goal to deliver programs promoting a universal and equitable approach to career readiness and professionalism.
As we maintain strong relationships with valued partners, we embrace and celebrate the diversity of our Babson community and beyond.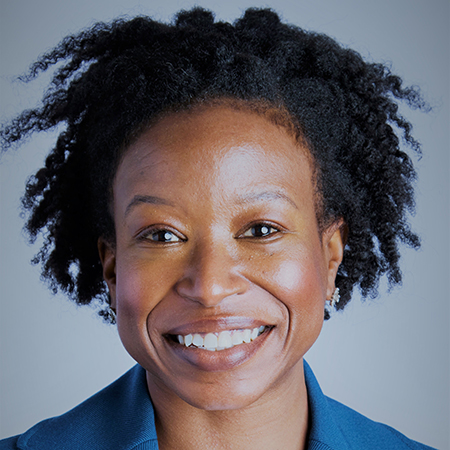 Jessica Chance
Director, Graduate Center for Career Development
Jessica Chance provides vision, direction, and strategies that guide the work and initiatives of the Graduate Center for Career Development.
Jessica began working in career development as Assistant Director of the Career Development Center at Boston College. There she focused on student development, career readiness, and resources and programming for historically underrepresented students. This work included alumni and employer engagement focused on diversity recruiting. At the Emerson College Career Development Center, she provided leadership for career education and programming geared towards creatives and entrepreneurs at all stages of their careers.
As both a writer and performer, her collaborations with new and accomplished artists has informed her work helping individuals explore and actualize goals. This includes course development, and guiding career professionals working with the whole student around core competencies and building strong career communities.
She received her BFA in Performing Arts from Emerson College, and her MA in Clinical Mental Health Counseling from Lesley University.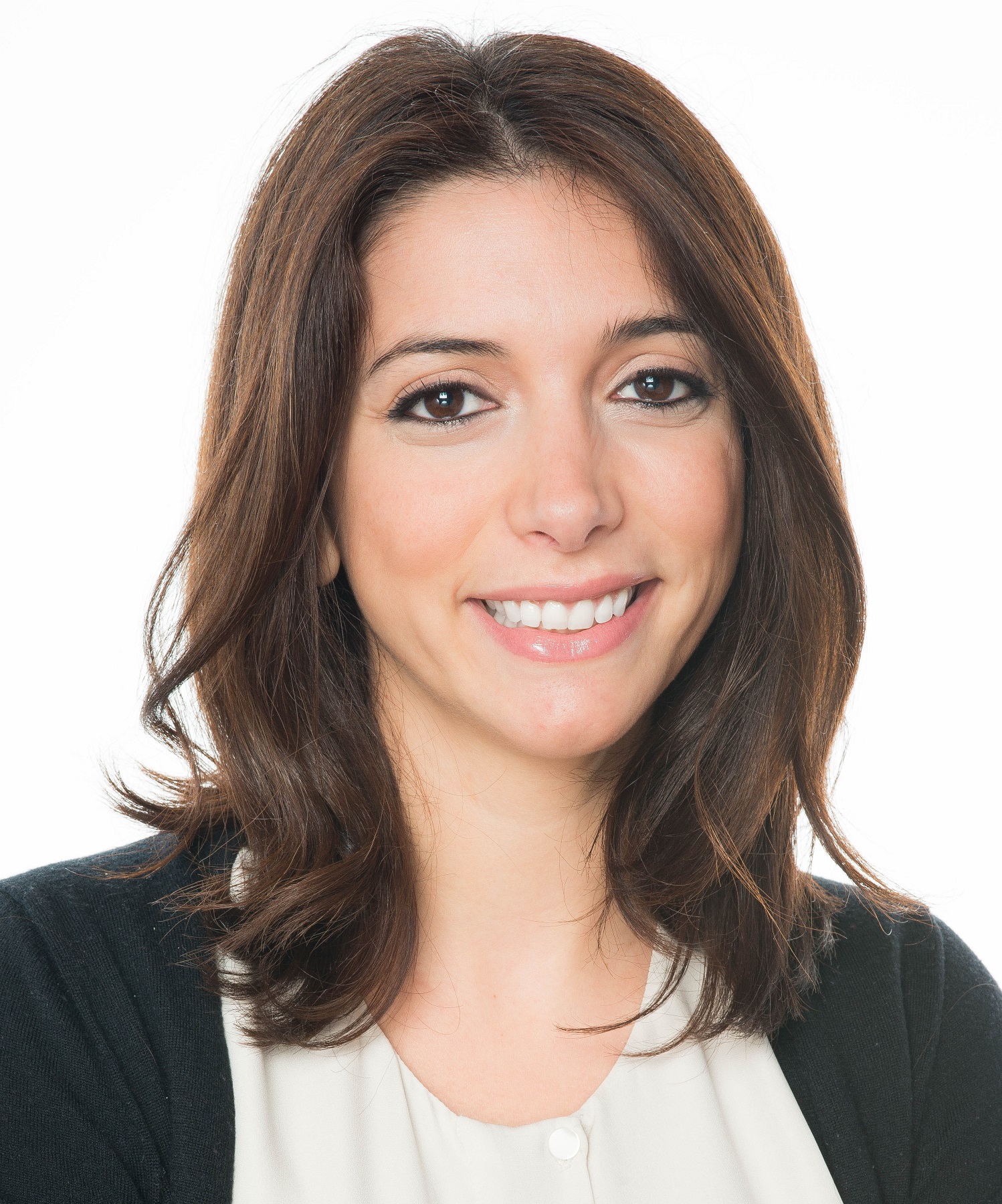 Lily Chryssis Awad
Senior Associate Director, Relationship Manager for Technology, Energy, Manufacturing, and Transportation
Lily provides corporate outreach to firms from the Technology, Energy, Manufacturing, and Transportation verticals.
Lily's career began as a legislative researcher in Massachusetts and then in Washington D.C. where she covered foreign policy hearings on Capitol Hill. Prior to Babson, Lily worked at Northeastern University where she launched new academic programs abroad, led international recruitment efforts, expanded co-op offerings by tripling Northeastern's book of business overseas, and provided crisis management and solutions during emergency situations abroad. Lily has experience working with both undergraduate and graduate students from various disciplines including political science, law, international affairs, engineering, architecture, and business. She enjoys curriculum design and teaching. As an adjunct lecturer at Babson College, Lily launched three courses, which she currently teaches to MBA students titled Inventing Your Career.
In her spare time, Lily does international and domestic volunteer work around arts and culture, and civil and human rights. She is especially passionate about advising international and first generation students. Lily earned a Bachelor of Arts in Political Science & International Affairs from Northeastern University, a Master of Arts in Middle Eastern Studies from the American University of Beirut, Lebanon and a Doctorate in Education from Northeastern University. She has lived in four cities worldwide and speaks four languages.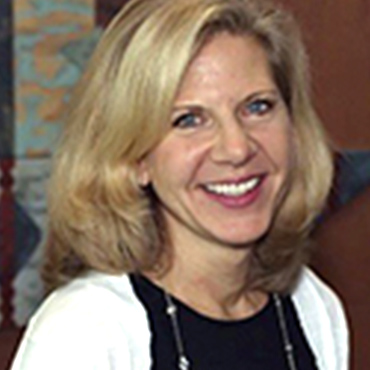 Margaret Jones
Senior Associate Director, Relationship Manager for Financial Services, Real Estate and Non-Profit and Education
Margaret Jones works with students interested in and corporate partners from Financial Services, Real Estate, Non-Profit and Educations sectors. She also engages employers and supports events to increase employee diversity and enhance business models that embraces equity and inclusion.
Margaret brings a broad range of staffing and career management experience to Babson, specifically in the corporate accounting and financial services industries. After graduating from the University of Notre Dame, she left her native Chicago roots to work as an auditor in the Boston office of Grant Thornton, a top public accounting firm. She later gained recruitment experience at Positions Inc., a boutique staffing firm and subsequently returned to public accounting as Director of Recruiting for Management Consulting at Ernst & Young.
As the Director of the Graduate School of Professional Accounting at Northeastern University, Margaret leveraged her combination of accounting and recruiting background. In this role, she truly enjoyed her interactions with the graduate students and building relationships with organizations. Most recently, Margaret was a Director at Fenway Search Group, a staffing firm specializing in the recruitment and placement of Accounting and Finance professionals.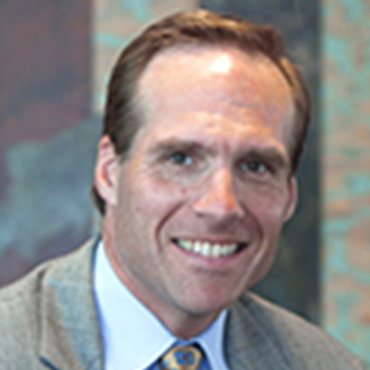 Jay Robie
Senior Associate Director, Relationship Manager for Health Care & Life Sciences, Consumer Products/Retail, Sports and Hospitality
Jay Robie joins Babson with extensive Relationship Management expertise across a broad range of companies from start-ups to Fortune 500 within multiple industries including Healthcare & Life Sciences, and Education to name a few. With an MBA from Boston College in Marketing & Entrepreneurship, he has spent a majority of his career at the intersection of business and education.
Jay was formerly the VP of Business Development for the Corporate and Education channels of the SmartTrack™ Toolkit online programs and Director of Student Services & Admissions programs for College Planning Strategies. Jay has worked as an Admissions Counselor for Beaver Country Day School, St. Lawrence University, and in the Graduate Admissions office at Boston College's Carroll School of Management. These experiences involved recruiting prospective students, interviewing candidates, building external industry relationships and providing recommendations to the admissions committee.
Additionally, Jay spent four years placing students into paid internships as the Director of the Corporate Internship Program at Notre Dame High School—a member of the Cristo Rey Network. He helped to develop the curriculum for the summer training program to better prepare students for their job assignments and recruited companies throughout the Merrimack Valley region to become strategic corporate partners. Jay has also consulted for Road to College as an Admissions Consultant, helping college bound families with the admissions process including: essay brainstorming and editing, mock interviewing, and the strategic selection and analysis of colleges for the application process.
Since 2007, Jay has been a volunteer coach in his hometown of Holliston across a wide range of sports including, soccer, lacrosse and, basketball and actively participates in various fundraising events throughout the year including The Ride for Food, The Ride to End Alzheimer's & SquashBuster's Mash-Up tournament.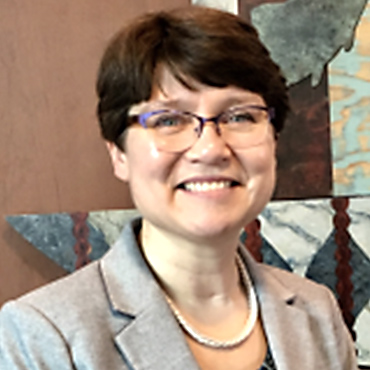 Susanne Schneider-Kivelitz
Associate Director, Alumni & Working Professionals MBA and MSBA Career & Engagement Manager
Susanne Schneider-Kivelitz is a senior career services professional with comprehensive experience in career development and transition coaching with leading international HR consulting companies and US business schools. In her current role at Babson, she provides career coaching for graduate working professional students and manages the alumni career coaching and engagement program.
While living in Germany and working with von Rundstedt & Partner GmbH, the German market leader in outplacement and career management consulting, Susanne advised professionals and executives across industries on their career success for several years. Eventually, she led all consulting operations at two major company locations and oversaw international outplacement operations. Prior to these roles, she worked as a senior consultant with Odgers Berndtson, an international top executive search firm.
Susanne continued her career in the U.S. as a senior career coach with Keystone Associates, a leading New England career transition firm advising diverse professionals and executives. Prior to Babson, she provided career coaching for MBA students at Boston University Questrom School of Business.
Susanne earned a dual German and French master's degree in business administration with a concentration in human resources. She is a trained banker, a certified MBTI practitioner and business coach.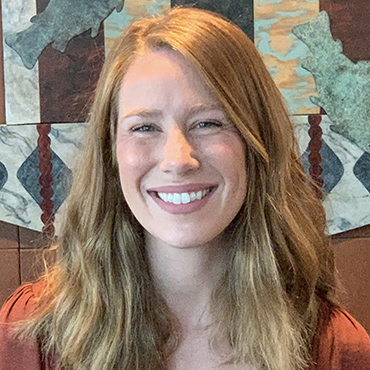 Erica DeBiase MS'15
Associate Director, Relationship Manager for Consulting & Market Research
Erica is a Babson MSEL'15 alum who upon graduation began her career as a financial recruiter at Robert Half International, partnering with job seekers at all levels, to assist them in achieving their career goals. In her most recent position as Director of Academic & Career Development at the Massachusetts Society of Certified Public Accountants, Erica's focus was overseeing a statewide career development program to connect students with career opportunities and to fuel the pipeline of professional services firms.
Erica managed relationships with over sixty public accounting firms for all student related and recruiting initiatives, serving as the main point of contact with human resources professionals and as a liaison between the academic community and business world. Erica advised students with an interest in pursuing a career as a CPA and coaching them in their career development, resulting in placements at top mid-size, national and international firms. She also played a role in the MSCPA's strategic initiative to increase diversity in the professional services industry, developing and hosting programs to introduce underrepresented students to career opportunities.
Erica brings experience in all aspects of career development as well as professional services industry knowledge. She enjoys working with students to assist them in growing professionally and cultivating the skills necessary to succeed in their careers. She is passionate about relationship building and helping students do what they love.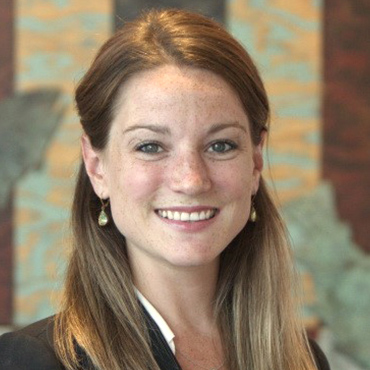 Nina Block MBA'19
Operations Manager and Business Analyst
Nina has worked at Babson's Graduate Center for Career Development since June 2015. As the Operations Manager and Business Analyst, she is responsible for the hub of technology and data to drive successful operations for students, staff and company partners. Prior to Babson, Block worked as the externship coordinator at Lincoln Technical Institute, where she managed the student externship placement program within the Career Services Department.
Nina earned her BS in business administration with a focus in marketing from the University of New Hampshire in 2010. In 2008, she studied abroad with Semester at Sea, through the University of Virginia, where she had the opportunity to travel around the world visiting 10 countries, including nations in various parts of Asia, Africa, and South America, gaining a broader world perspective and knowledge of international cultures, history, economies, and societies.
Courtney Dillon
Administrative Coordinator, Graduate Center for Career Development
Courtney Dillon joined Babson's Graduate Center for Career Development (CCD) in January 2022. She has always wanted to work in an academic environment such as Babson and is so pleased to be a member of the team. As the Administrative Coordinator, Courtney provides administrative support to the Graduate CCD staff and the Senior Director. She is responsible for assisting the team with planning and marketing career education events, scheduling appointments, multiple operational duties, and building a strong working relationship with the graduate students at Babson.
Courtney earned her BA in Psychology from Merrimack College in 2021. In 2019, she studied abroad in Sydney, Australia where she had the opportunity to intern with Starlight Children's Foundation at Sydney Children's Hospital. While in Sydney, she developed a broader global mindset and gained knowledge about the history and culture of Australia. During her undergraduate studies, Courtney worked with CAPA, The Global Education Network and the Global Education Office (GEO) at Merrimack, promoting study abroad programs to undergraduate students and providing assistance with the study abroad application process.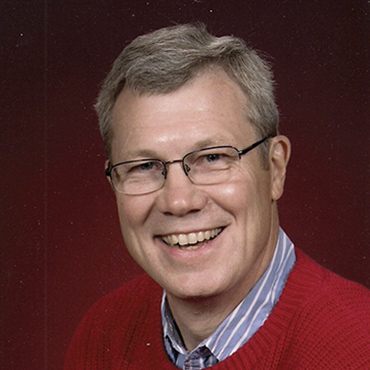 Larry Childs
Interview Coach
Larry Childs has focused his career on developing and enhancing the abilities of executives and managers to lead their organizations by engaging the full talent and capabilities of their people, including themselves. As a consultant, his results include entire management teams who are better aligned, capable of delivering on ambitious strategic plans, and fully focused on achieving the impossible. His positions have included training management positions for Ford, Texaco, Liberty Mutual, and Raytheon, developing global leaders and performance management systems. In addition to Babson students, he has advised MBA and undergraduate students at MIT, Bentley, Northeastern, Hult, Dean, and Michigan to grow their abilities to lead organizational and personal change. He has taught psychology and management courses as an adjunct faculty member at Fisher College, Oakland University, and the University of Detroit. Childs earned his bachelor's degree with honors with a dual major in psychology and sociology from Hartwick College, and his MA and PhD in social and industrial/organizational psychology from the University of Illinois, Chicago.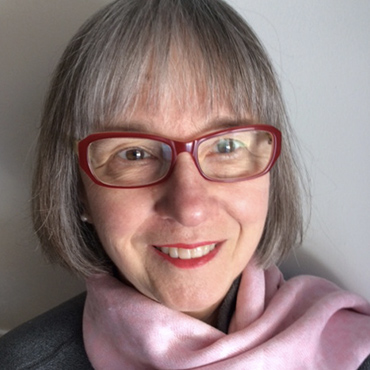 Nancy Haslip
Interview Coach
Nancy Haslip spent her 30-year career as a global supply chain executive in the high tech and financial services industries. After earning her MBA at Simmons University, Boston MA, her career encompassed logistics, procurement, manufacturing, and marketing in a variety of operational and planning roles at both line and staff levels. She was the first woman chairman of the board of the Council of Supply Chain Management Professionals, the international supply chain professional organization. She has been a keynote speaker at Supply Chain conferences on five continents. Since retiring, she has worked with Babson MBA students on their résumés as well as conducting mock interviews to prepare them for internship and employment interviews and with Babson undergraduates in the Coaching for Leadership and Teamwork Program. She also volunteers at a local residential hospice.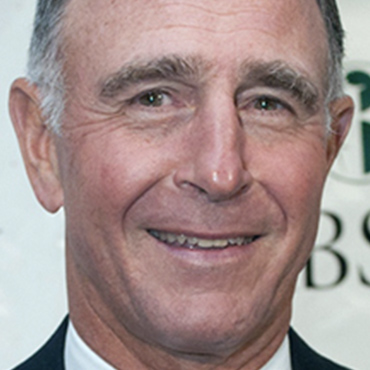 George Lee
Interview Coach
George Lee brings over 30 years of experience in technology research and management leadership to the Graduate Center for Career Development. He has a strong background in new materials research for the chemicals and electronics industry, coupled with extensive experience in new product and business development. In addition to these capabilities, he has led initiatives in intellectual property management, value chain analysis and strategies, and team development activities. He is a working consultant to Boston-area firms, providing assistance in the area of commercialization of advanced technology research ideas. George specializes in helping working professionals, particularly those with a science or technology background, develop career transition strategies. George holds a Bachelor of Arts in Chemistry from Williams College and a PhD in Chemistry from the University of Colorado.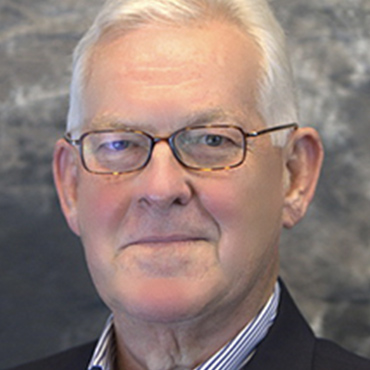 Ron Lemke
Interview Coach
Ron Lemke has over 35 years of experience as a marketing and operating executive in consumer products, packaging, and office technology companies. He is currently an operating partner and adviser to a private equity firm focused on acquiring middle-market companies, and a working consultant in various industries. Most recently, he was the CEO of Power Container, Inc., a socially responsible venture-funded specialty packaging startup. His early experience includes senior-level operating and marketing roles with Fujitsu Limited and Dixie Consumer Brands. Ron serves as an adviser to students seeking career transition strategies in private equity, startups, and consumer and industrial products marketing and operations. Ron has a BBA in management from the University of Wisconsin and an MBA from Pace University.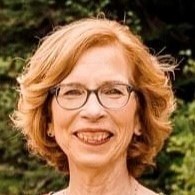 Kristina Nowak-Bunce
Interview Coach
Kristina Nowak-Bunce spent her 30+ year career as a Director of Relationship Development at Buyer Talent Solutions, a Women Business Enterprise (WBE) with over 55 years' experience in the product/recruitment marketing communications area. During her time at Buyer, she partnered with HR and Talent Acquisition professionals across a broad range of industries including healthcare, retail, higher education, finance, life sciences, high tech and business services.
Kristina earned her M. Ed. in Leadership and Administration at Lesley University, Cambridge, MA. Over the past several years she has worked closely with Babson MBA students as a 1:1 coach through the Developmental Learning Partner (DLP) program, as well as with Babson undergraduates in the former Coaching for Leadership and Teamwork Program (CLTP). She also volunteers as an advisor for the Graduate Leadership Lab Program, which offers sessions on leadership topics and interactive workshops arranged by Graduate Student Life and Leadership. These sessions focus on strengthening and enhancing Babson leadership experiences.
In addition, for over ten years Kristina has been an advisor in a leadership and educational capacity for undergraduate women at Babson, who are active members in the "Zeta Alpha Chapter" of Kappa Kappa Gamma, a national sorority headquartered in Dublin, OH.
She is passionate about strengths-based leadership and helping others develop strategies for personal growth, self-awareness, self-discovery and leadership excellence.
Kristina's Top 5 Clifton Strengths are: Responsibility, Learner, Individualization, Maximizer and Believer.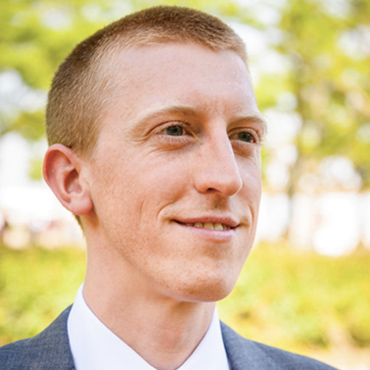 Shane Picciotto MBA'14
Interview Coach
Shane Picciotto is a detective and engineer at heart. His experience ranges from corporate to startup, with time at Bose and the startup Mobee. He also advised the executive team at LogMeIn as chief of staff. He enjoys spending his working hours at Fusion Labs within Optum as a product experience manager. There, he's excited about discovering customer pain points and solving them with healthcare technologies. Outside of work, he's engaged in developing and coaching recent grads and building the product community in Boston through associations with BPMA and Launch It! Picciotto earned his mechanical engineering degree from MIT and his MBA from Babson College.
Get Career Support That Doesn't End at Graduation—Alumni Resources
Babson College's alumni career resources team is on call to help you—2 weeks or 10 years after graduation. Babson graduates can take advantage of personalized advisory meetings, webinars, industry research, and more.