Economics
Economics is a lot more than supply and demand—it is a field that will help you to understand and solve modern challenges.
Economists explore how individuals, businesses, industries, and governments allocate resources; they analyze the production, distribution, and consumption of goods and services. When you study economics, you use theories, models, and quantitative methods about human behavior to address diverse issues such as growth, unemployment, inflation, labor and capital markets, financial crises, health, the environment, education, trade, inequality, and much more. From local to global settings, economic analysis plays an important role in shaping individual decisions and government policies.
All Babson undergraduate economics students receive a foundation in this critical field through the concentration, as they are required to take two economics courses that cover the principles of microecononmics and macroeconomic theory. The economics concentration builds on those two courses, preparing you to apply economic principles and your business degree to real-world decision making.
Where the Economics Concentration Takes You
If you want to study economics, you will take courses on topics that allow you to apply theory, problem solving, and quantitative analysis to your coursework, such as game theory, international trade policy, education, and the labor market. Each course is designed to build your problem solving skills and empower you with an informed understanding of how people, societies, governments, and organizations interact. You will learn to make sound strategic decisions and assess their socioeconomic and environmental impacts.
After graduation, economics students find career opportunities in a wide range of fields, including corporate strategy, finance, consulting, education, government, banking, law, and wealth management.
What You Will Study in Your Economics Courses
To concentrate in economics, you will need to take four courses beyond the two foundation courses (principles of microeconomics and principles of macroeconomics) that all undergraduates are required to take. Babson undergraduates in the economics concentration usually finish those foundation courses their sophomore year. The economics concentration includes a mix of required and elective courses.
Our concentrations are designed to help you specialize or explore options within our bachelor's in business administration degree, but the courses offered are comparable to what's offered in a bachelor's in economics major or minor program.
Required Courses
Choose at least one from the following:
Successful business decision-making requires the systematic analysis of a firm's internal factors and external market forces. You will leave this standard economics degree course able to evaluate firms' pricing, product attributes, production, and output decisions, in the context of the competitive environment and constraints the firm is facing.
Central banks exert a tremendous influence over the economy and financial markets. Anyone interested in investing in or running a business needs a firm grasp on the effects of their policies and a general ability to predict their actions. This class will focus on how and why central banks do what they do, and how their policies affect the economy.
Elective Courses
​​The economics concentration has a robust list of electives that demonstrate the breadth of the field of economics and are similar to what you'll find in other bachelor of arts (BA) in economics programs. You will need to choose a minimum of three (or only two if you decide to take not just one but both of the required courses). Explore some of your options below.
This course provides a comprehensive introduction to the field of Econometrics. You will learn how to use economic and statistical theory to develop economic models and forecast key financial and economic measures of performance. These techniques can improve corporate financial planning, marketing, sales forecasts, production planning, legal consulting and other decisions where better predictions can reduce costs and raise profits.
Avoiding environmental catastrophe requires that leaders appreciate the impact that production and consumption choices have on natural resources. In this course, you will consider the tension between the resource needs of current versus future generations, and you will use microeconomic models to analyze energy resources, clean water access, and our ability to control pollution.
Game theory provides a simple but rich framework for analyzing the interplay between people or firms. Through lectures, experiential learning, and computer simulations, this game theory economics course will provide you with an understanding of the many interactions you may encounter in your business and personal lives.
The significant use of derivative instruments began in the 1970s and, since then, has grown at a rapid rate. Derivatives are used by individuals, businesses, financial institutions, central banks, and governments throughout the world. This course explains financial derivatives from microeconomic and macroeconomic perspectives, using examples of significant derivative failures and successes in recent economic events to help illustrate their benefits and risks
You Will Learn From the Best
Babson's economics professors are a dedicated group of researchers and educators who are experts, innovators, and forward thinkers. Here are just some of the professors sharing their experience and support with our students in the economics program.
Yunwei Gai
Yunwei Gai's research focuses on insurance gaps and chronic condition management; impacts of health insurance on entrepreneurship activities; and the importance of preventative health care. He is also interested in the application of healthcare Econometrics models in entrepreneurial activities, international trade and financial markets.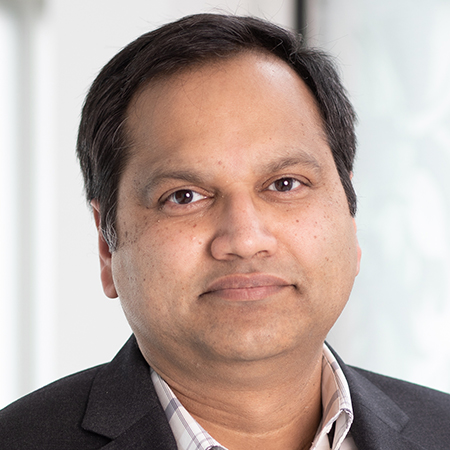 Deepak Joglekar
Deepak Joglekar explores the challenges faced by developing countries as they balance economic growth with environmental considerations. In his research, he delves into fields within economics such as environmental economics, development economics, and public choice theory.
Kankana Mukherjee
Kankana Mukherjee's academic interests include applied microeconomics, data envelopment analysis, and productivity and efficiency analysis. She has applied her research to a number of industries, such as banking, manufacturing, health care, and energy.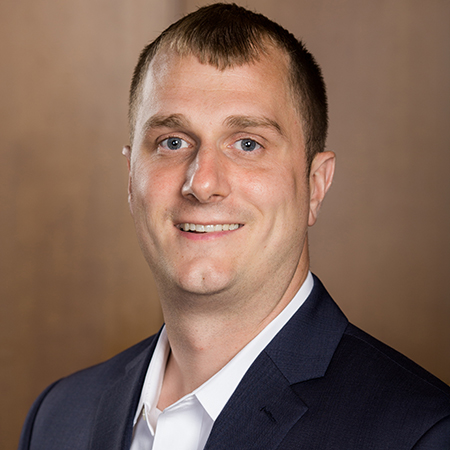 Josh Stillwagon
Josh Stillwagon's research focuses primarily on international finance and financial economics, examining exchange rates, interest rates, and equity prices. In the classroom, he strives to relate theory to real world data and illustrate abstract concepts through historical examples.