STEM Masters Programs & MBA Concentrations
Explore Babson's STEM Masters Programs & MBA Concentrations
Jobs and entire industries are evolving faster than at any other time in history, fueled in part by unparalleled access to enormous amounts of data. Experts who can work with data and draw business insights from quantitative information are in high demand. Rigorous, quantitative STEM training (Science, Technology, Engineering, and Mathematics) and Babson's unique entrepreneurial mindset are a powerful combination, giving graduates of our STEM Masters programs a competitive edge in the market.
Why Choose a STEM Masters Program?
Earning a STEM-designated graduate degree can open doors for future career opportunities.
The U.S. is projected to have more than 200,000 job openings in STEM management roles by 2024.
Babson's STEM masters programs and MBA concentrations let students deep dive in specific areas, mastering tools, skills, and even earning technical certifications.
Salaries in the STEM fields typically outpace those in other fields.
STEM-designated degrees allow international students to apply for a STEM optional practical training (OPT) extension, to have 36 months of OPT vs. 12 months of OPT for students in non-STEM degree programs.
What Sets Babson's STEM Masters Programs Apart?

AACSB Accredited
One of the top 5% of business schools with AACSB International accreditation.

An International Network
Join more than 43,000 alumni in 129 countries in the Babson alumni network.

The Best MBA for Entrepreneurship
For 29 years, Babson has led the pack in U.S. News & World Report's ranking.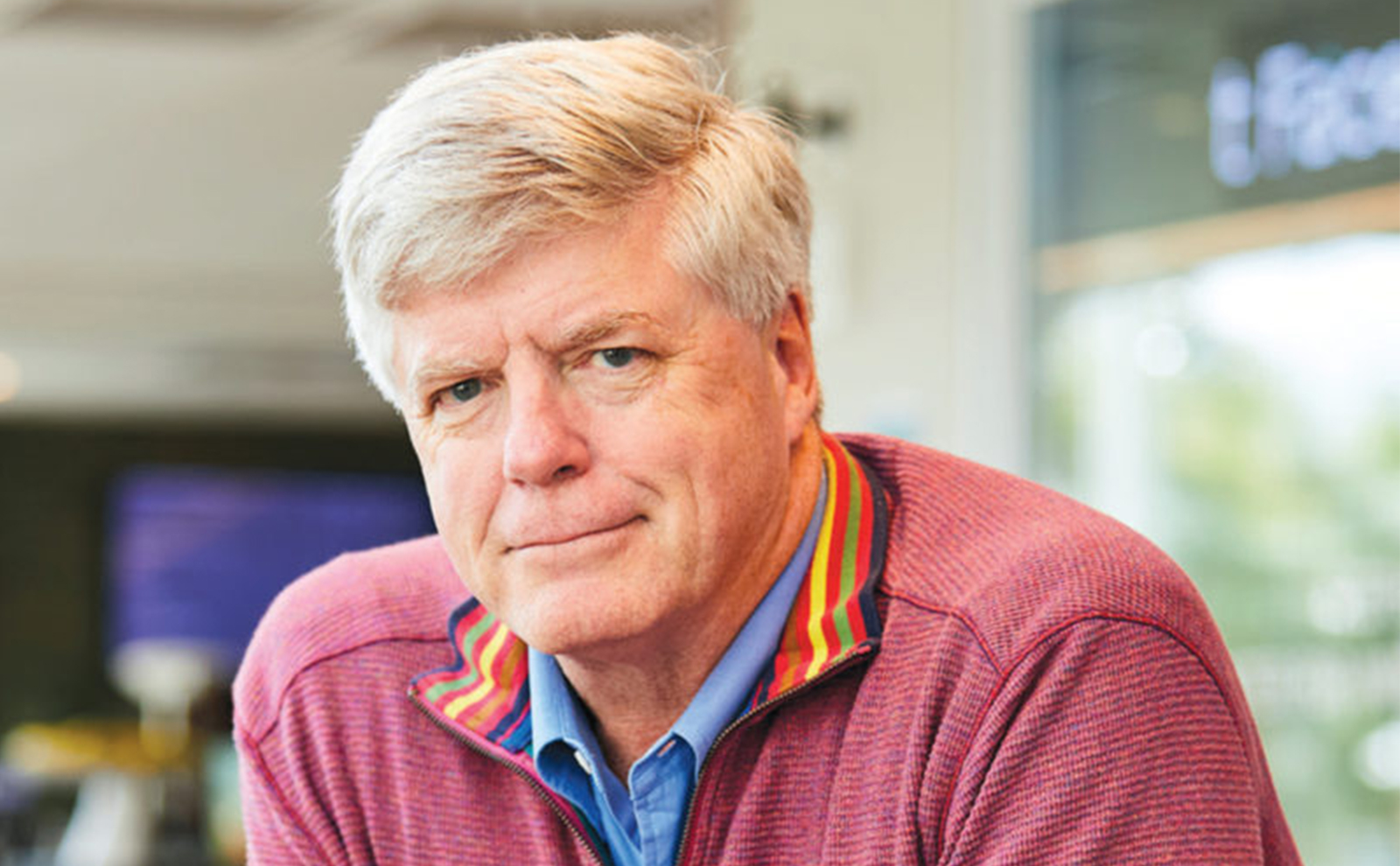 Get to Know Your Professors
Several well-known experts in AI, machine learning, and analytics teach in Babson's STEM masters programs, including Professor Tom Davenport, author of The AI Advantage: How to Put the Artificial Intelligence Revolution to Work.
Read an interview with Tom Davenport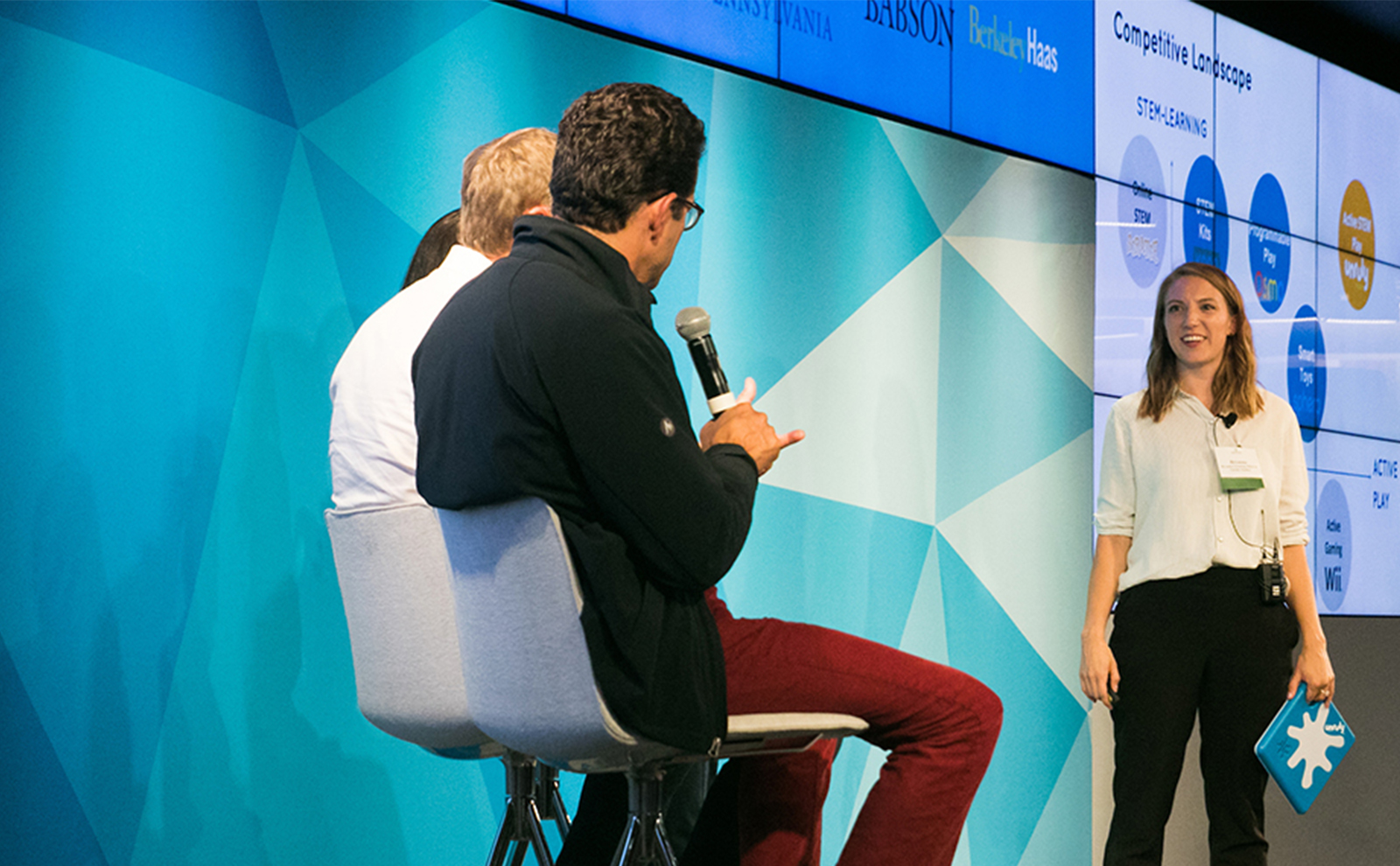 Your Future Classmates
At Babson, entrepreneurship and STEM expertise go hand in hand. Bryanne Leeming MBA'16 founded a startup that teaches coding and STEM skills while earning her Babson MBA.
READ BRYANNE'S STORY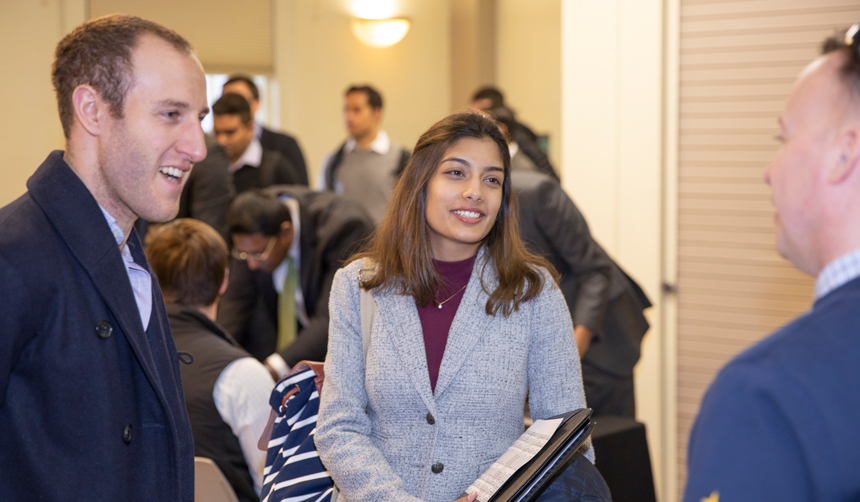 Alumni Outcomes
Babson graduate alumni have been hired for quantitative roles at organizations including AIG / Booz Allen Hamilton / Citigroup / Charles River Labs / EMD Serono / LeanBox / LogMeIn / PTC / Santander Bank / Staples / TIAA / TripAdvisor / Wellington Management Company, and more. Of the international students in the MBA Class of 2018 who interviewed in the U.S., 34% landed full-time positions.
Looking for Advice?
We've collected our best graduate school advice to help make the process of deciding between programs a little easier.
Take the Next Step
Ready to invest in a degree that pays dividends? Let us help you get started. From planning a campus visit to getting your admissions questions answered, our team is with you every step of the way.